Here is a simple way to bake small red potatoes. I make these in the toaster oven (when the regular oven is cooking something else). There are a number of other flavor combinations you can try to top these - I'll be sure to try them with cheese or butter on top (added during the last 5 minutes of baking).
Ingredients
Red Potatoes (as many as you need)
Oil (Olive or Grapeseed)
Basil
Oregano
Cooking Directions
Heat oven to 375.
Slice the potatoes in 1/4 inch slices. Use a wooden spoon to keep from cutting all the way through (see picture). Drizzle oil over the potato. Top with spices.
Bake for around 30 minutes (or until tender).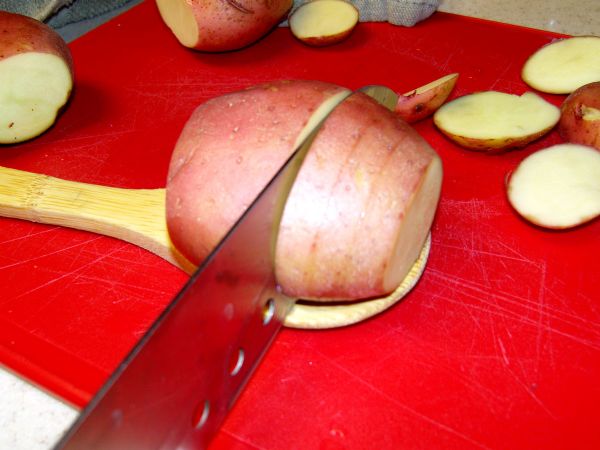 Use wooden spoon to keep from slicing through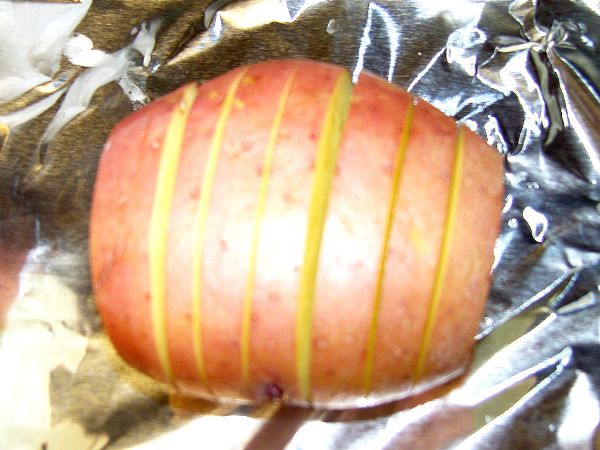 Here is a sliced potato - not sliced all the way through (about 1/4 inch on the bottom).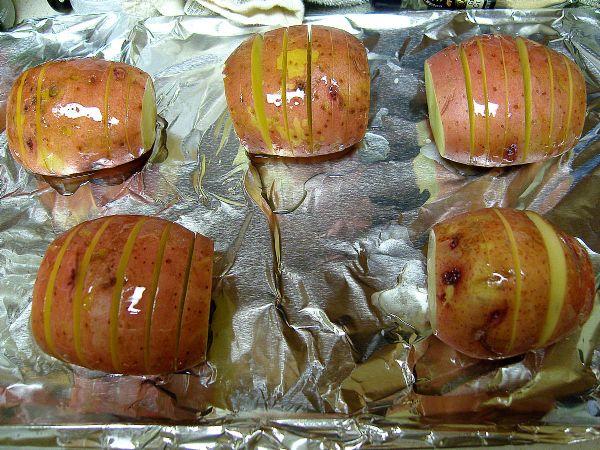 Drizzle oil on the potatoes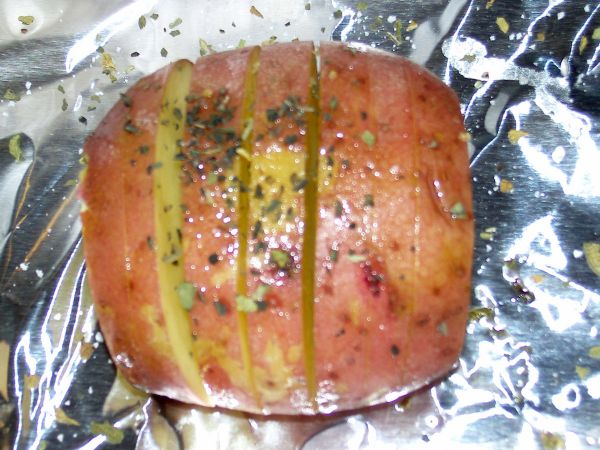 Top with garnishes (here I used a combination of dried basil and dried oregano)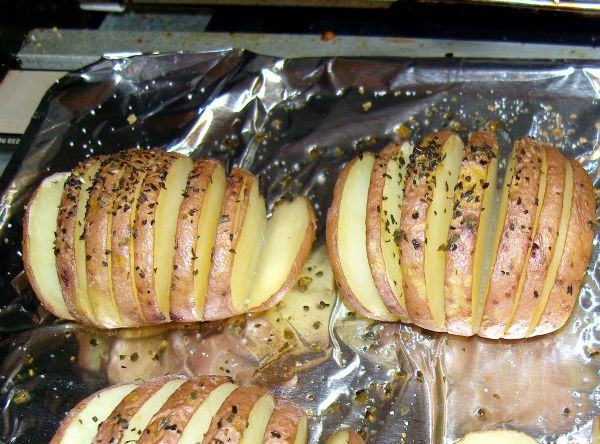 Sliced Baked Red Potatoes