I was at the store and I thought I could make a pumpkin pie. I had never made pumpkin pie before (in fact, realize now that I had never eaten a hot/warm piece of pumpkin pie before). So I decided to look up a recipe. This eagle brand recipe was very easy to make and came out quite well - though next time I will change the crust and the cool whip topping (and I want to try one with fresh pumpkin).
Ingredients
1 15 ounce can pumpkin
1 14 ounce can EAGLE BRAND® Sweetened Condensed Milk
2 large eggs
1 teaspoon ground cinnamon
1/2 teaspoon ground ginger
1/2 teaspoon ground nutmeg
1/2 teaspoon salt
1 9 inch unbaked pie crust
Cooking Directions
Heat oven to 425 degrees. Whisk pumpkin, sweetened condensed milk, eggs, spices and salt in medium bowl until smooth. Pour into crust. Bake 15 minutes.
Reduce oven temperature to 350 degrees and continue baking 35 to 40 minutes or until knife inserted 1 inch from crust comes out clean. Cool. Garnish as desired. Store leftovers covered in refrigerator.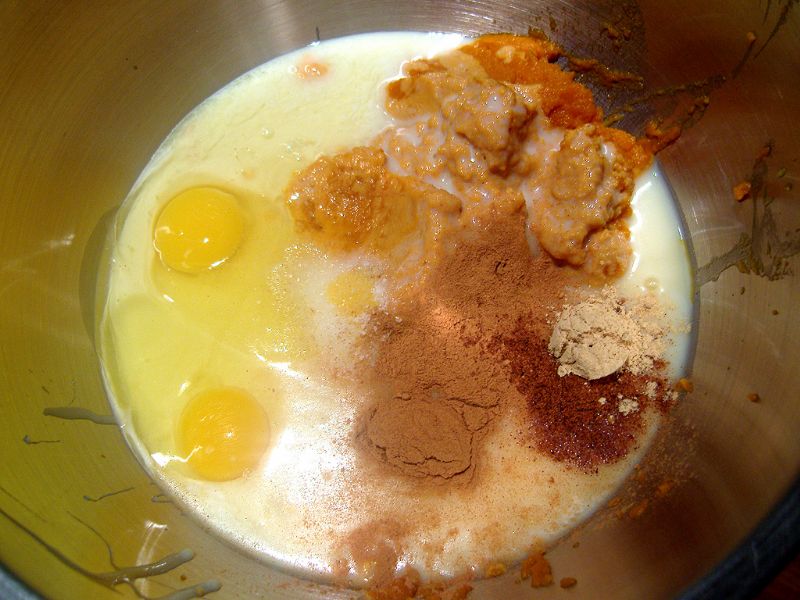 Place all ingredients into a mixing bowl.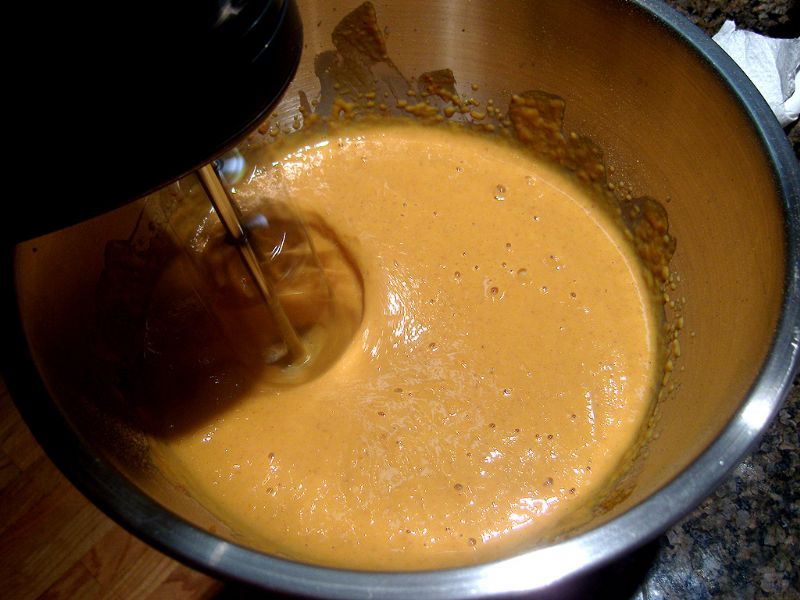 Whisk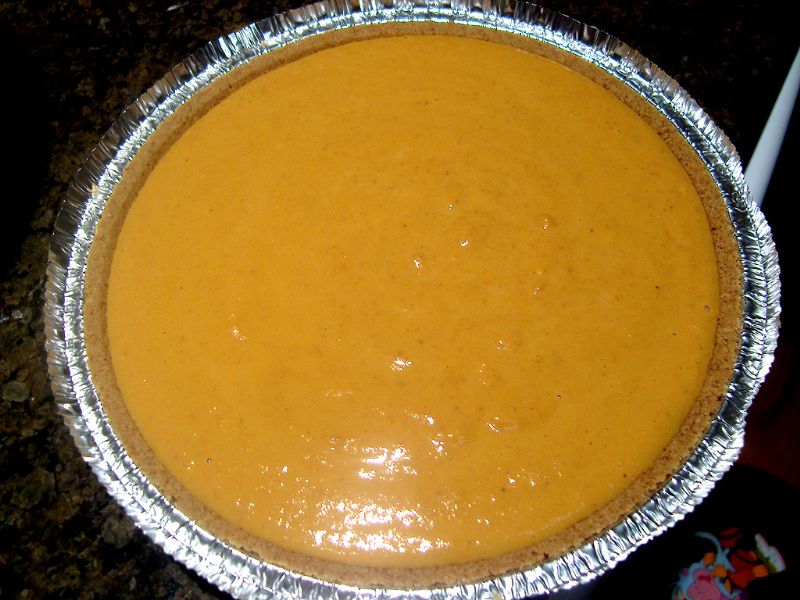 Pour into pie shell (used a graham cracker crust - next time will use a frozen pie crust)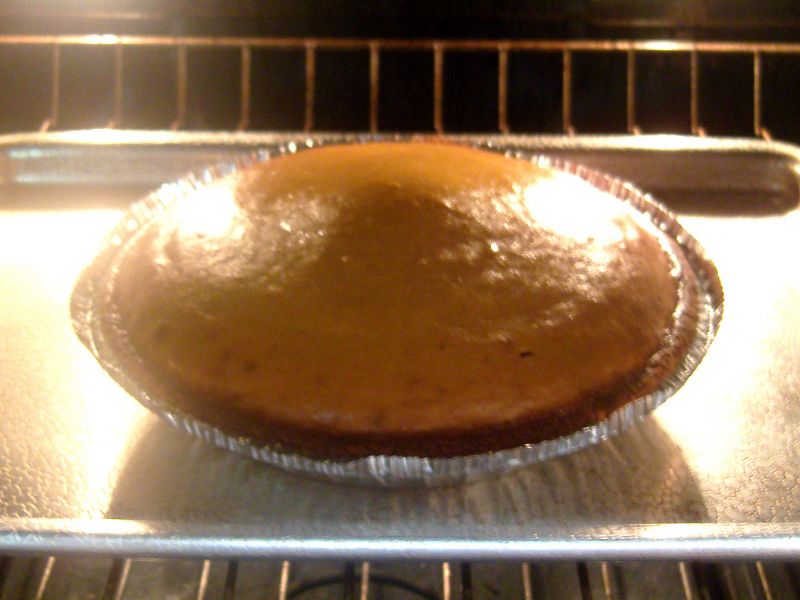 Bake as prescribed (15 minutes at 425 and 35-40 minutes at 350).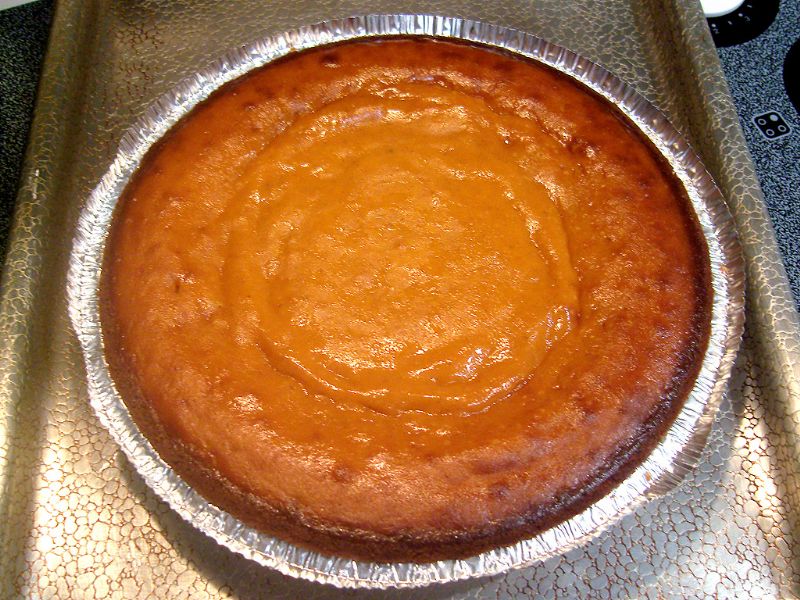 Allow to cool (about 15-20 minutes I found to work well).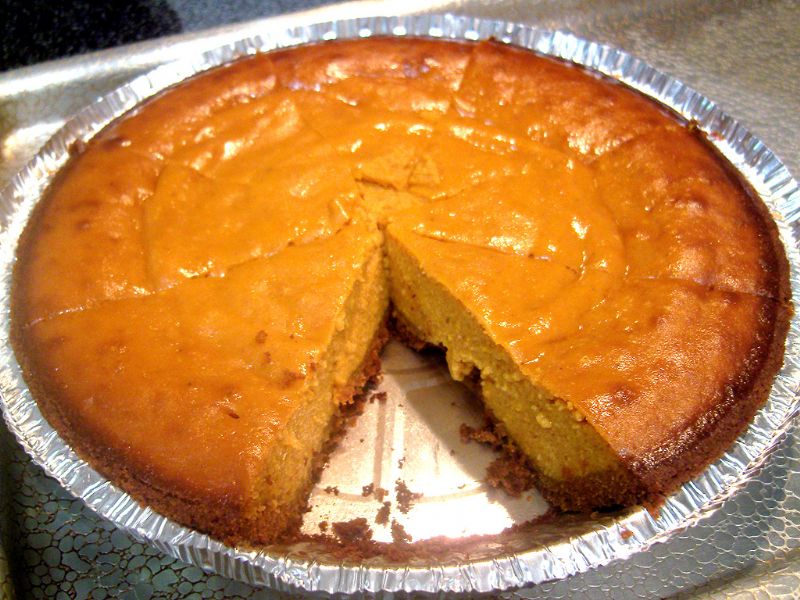 Cut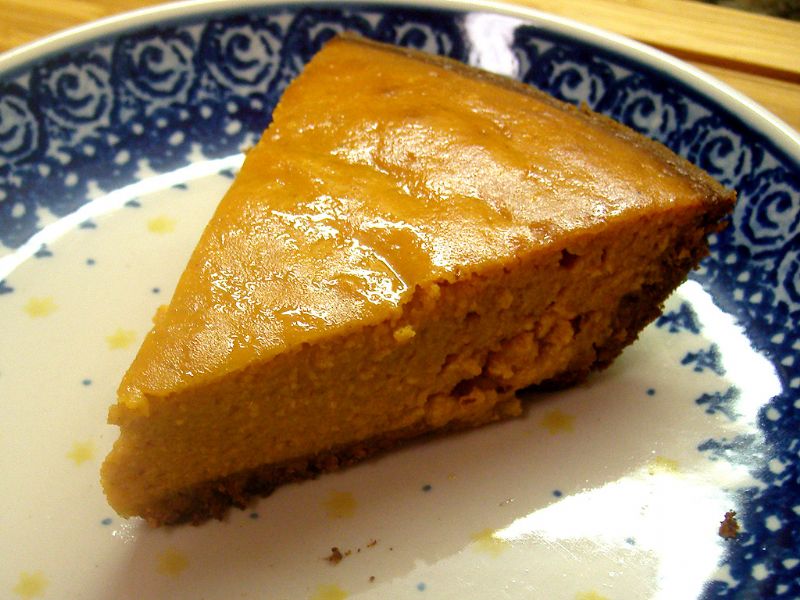 Pumpkin Pie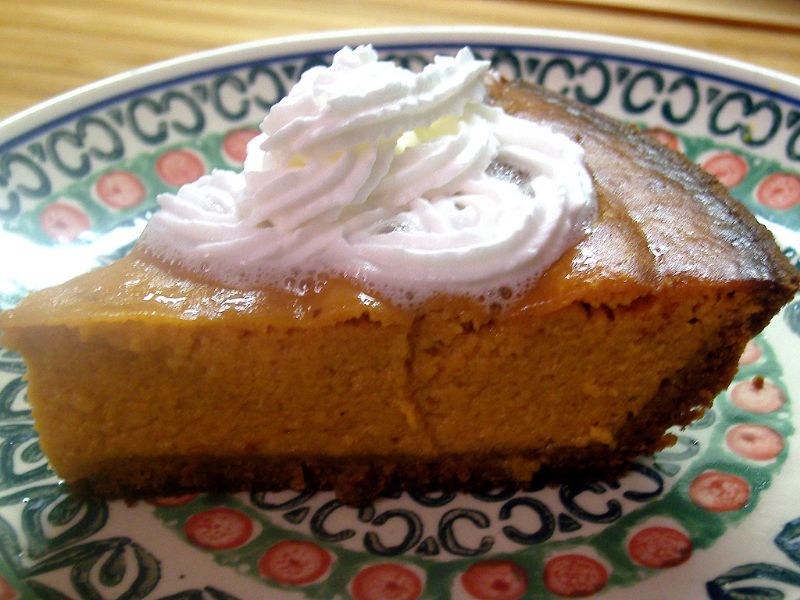 Top with cool whip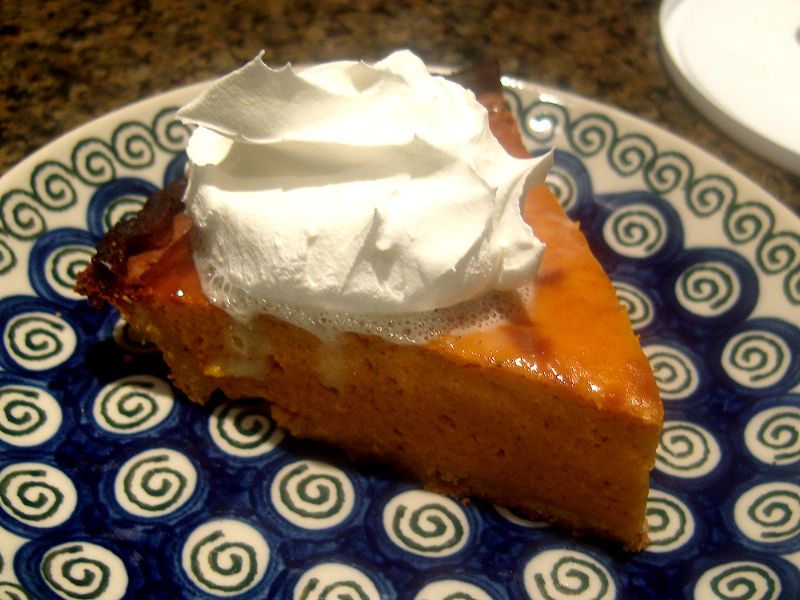 Did this one with a frozen crust (as opposed to a graham cracker crust)