My grandmother always made this cheesecake and I love it. It's easy to make and tastes delicious. I like the lemon juice in it, it gives it a nice zing that always makes me want to have a second piece.
Ingredients
1 pre-made graham cracker pie crust
1 8 oz pkg. Philadelphia Cream Cheese
1 14 oz can Eagle's Brand Condensed milk
2 fl. oz. lemon juice
1 21 oz can of Comstock Cherry Pie Topping
Cooking Directions
Mix the condensed milk and the cream cheese with a whisk or electric mixer until smooth and then add the lemon juice.
Pour into pie crust, top with cherries and chill for an hour before serving.
Cooking Notes
I know that this can be made with low fat cream cheese, a low fat crust, and low fat condensed milk, but the one time I did all three of these, it just didn't come out good. I think the crust can be low fat, and maybe one of the other two products can be low fat, but I am not sure which one made the first effort turn out so poorly. So, for me, I just stick with the regular versions of the products.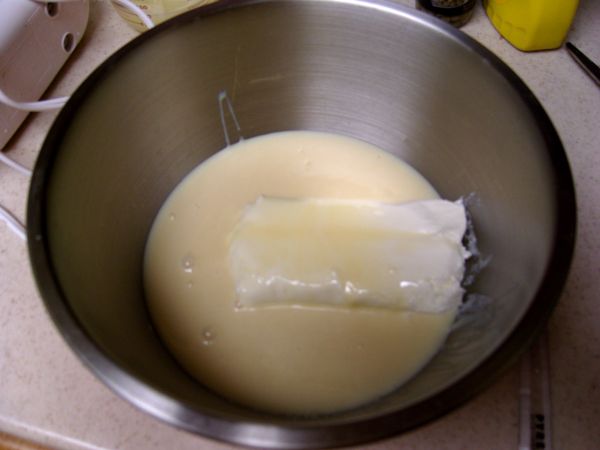 Put cream cheese and condensed milk in bowl to mix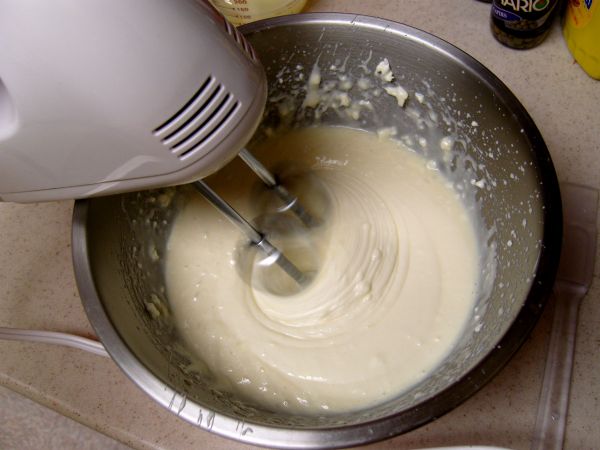 Mix with hand blender until smooth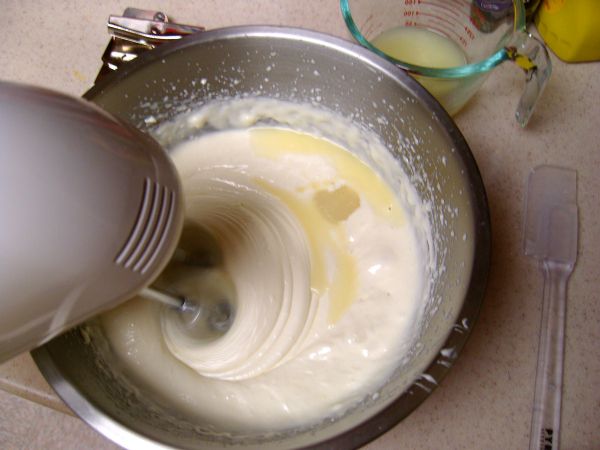 When smooth, slowly add lemon juice (I add a little at a time and blend)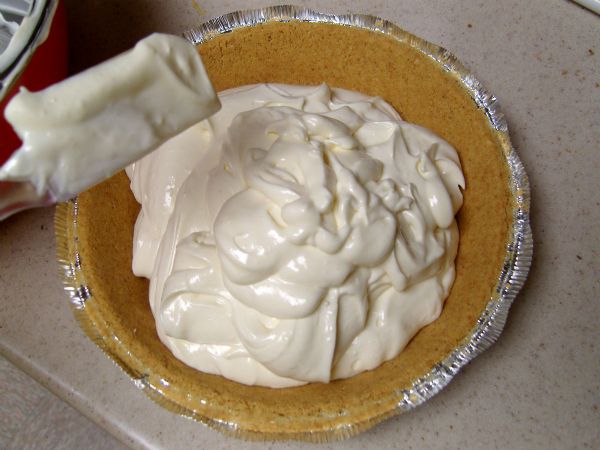 Pour mixture into pie crust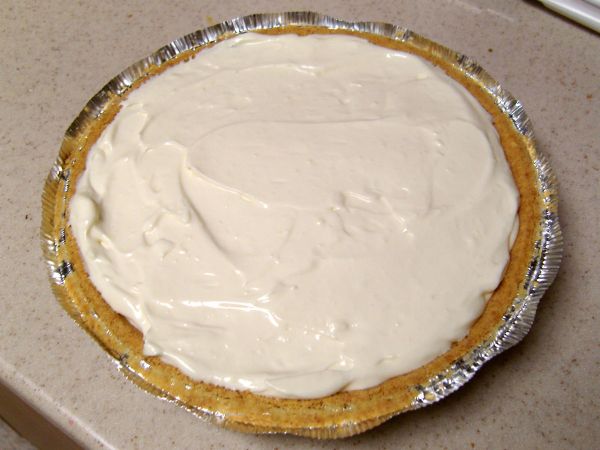 Smooth top with spatula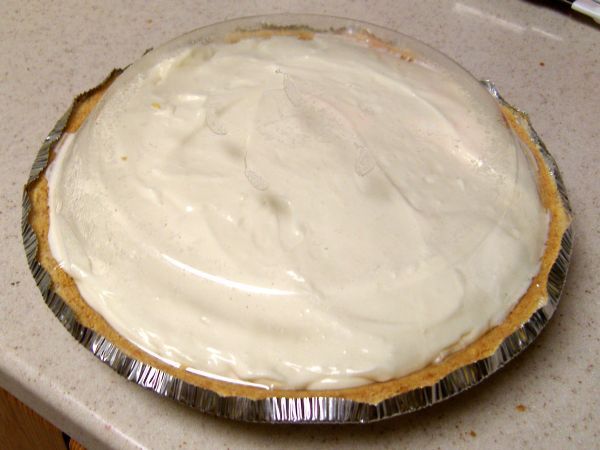 Place pie crust lid over the pie and place in refrigerator for at least 2 hours (I like overnight)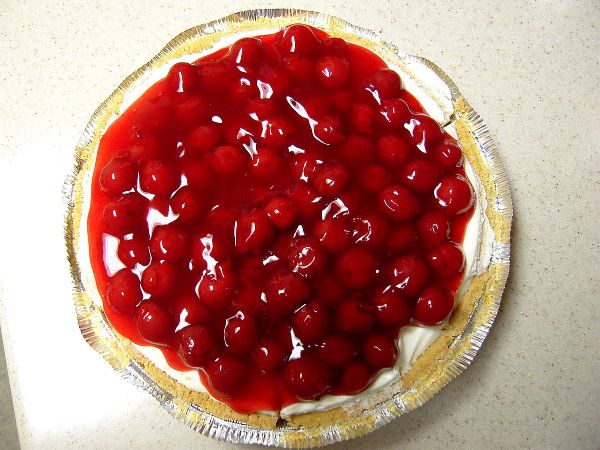 Add topping. I like cherry the most, but blueberry is also good (fresh, seasonal berries would also
No Bake Cherry Cheesecake
This pie could also be blueberry




Although, I prefer cherry.