The first time I made quiche, it really didn't work out too well. The first time I made baked spaghetti, it also didn't turn out well. This recipe combines two fails and delivers a great tasting morning pasta.
Ingredients
1 pound cooked spaghetti
6 eggs
6 slices of sliced/cooked bacon
1 lb of cooked breakfast sausage
1/2 cup shredded parmesan cheese
3/4 cup shredded pecorino cheese
1 Tablespoon paprika
Cooking Directions
Heat oven to 350 degrees.
Cook the spaghetti according to the directions on the box. Drain and rinse with cold water to stop the cooking.
Slice bacon into half inch slices and cook in a skillet. Set aside - reserve the grease. Cook sausage in bacon grease. Set aside.
Combine eggs and spaghetti. Add paprika. Add cheese. Add bacon. Add Sausage. Place in skillet. Cook for 40 minutes (I like to stir once at 10 minutes and once again at 20 minutes).
Slice like a pie and serve.
Cooking Notes
This makes great leftovers as well (all pasta reheats well in my experience).
Try other cheeses as well. I really like the way pecorino cheese melts - plus it really works with the salty tastes of the sausage and bacon.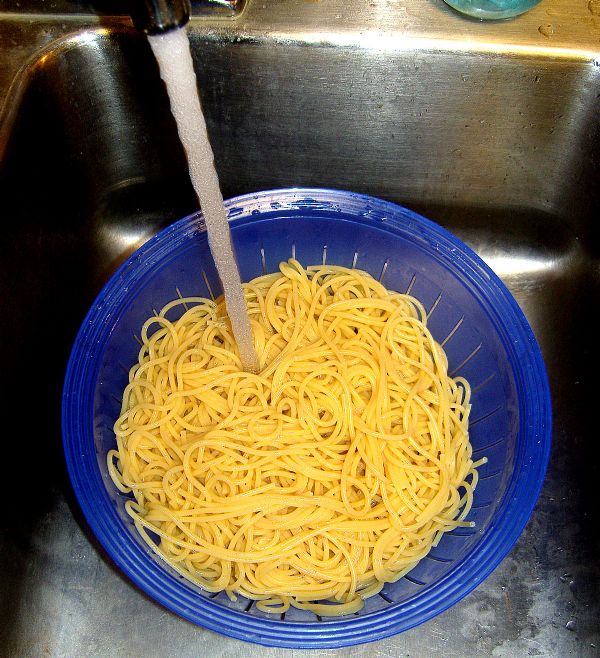 Cook spaghetti. Drain and rinse with cold water. Set aside.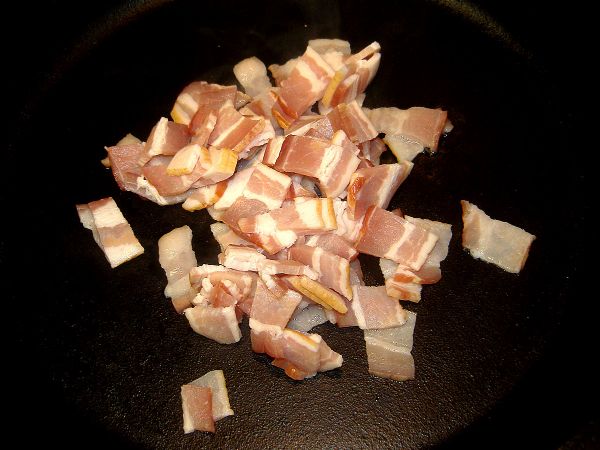 Bacon makes it better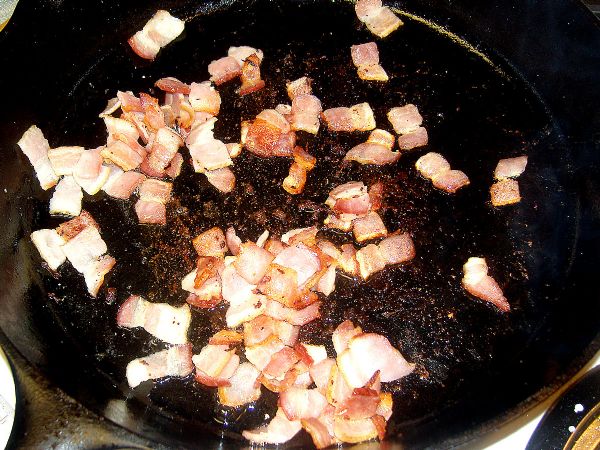 Brown bacon. Set aside.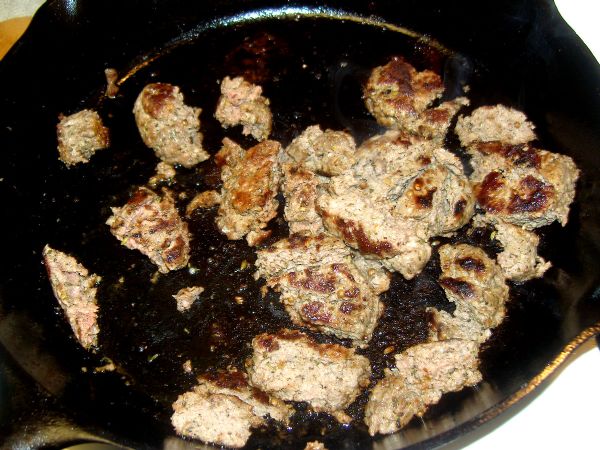 Brown sausage in bacon grease.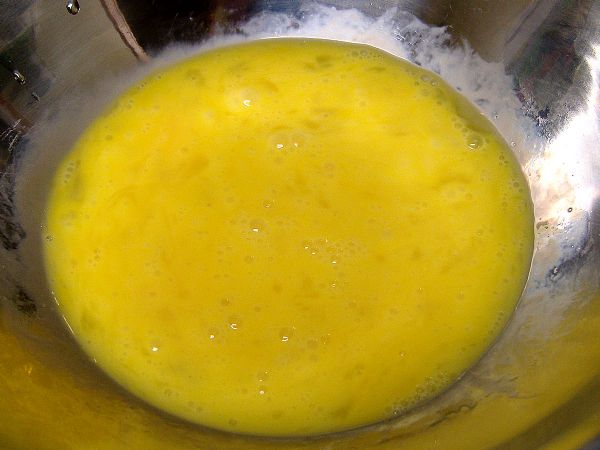 Beat eggs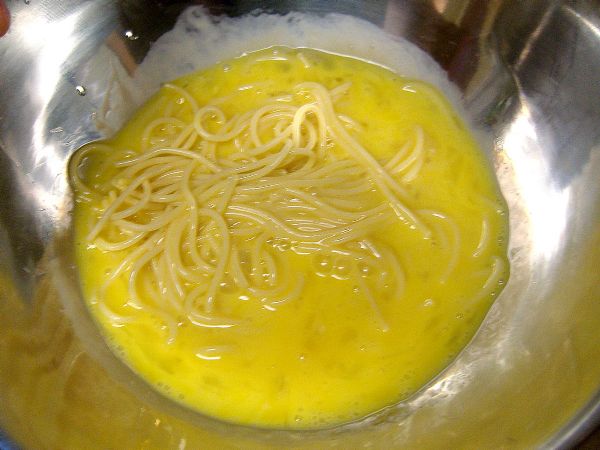 I mix a handful of spaghetti into the eggs at a time.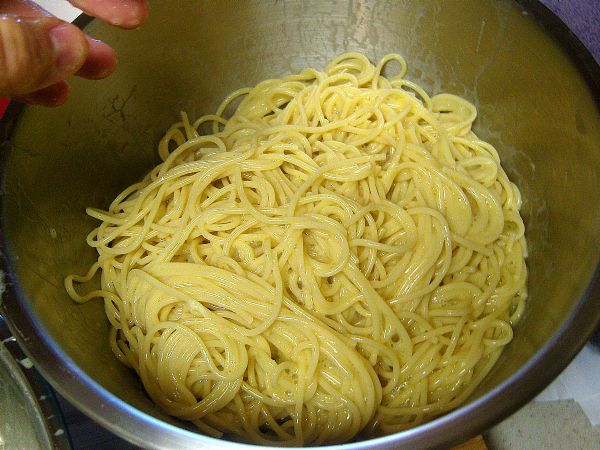 The spaghetti will soak in all of the eggs (I am thinking about using this for some Chinese recipes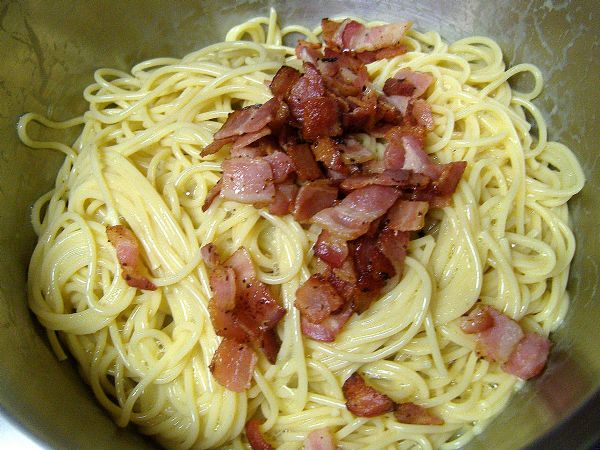 Add bacon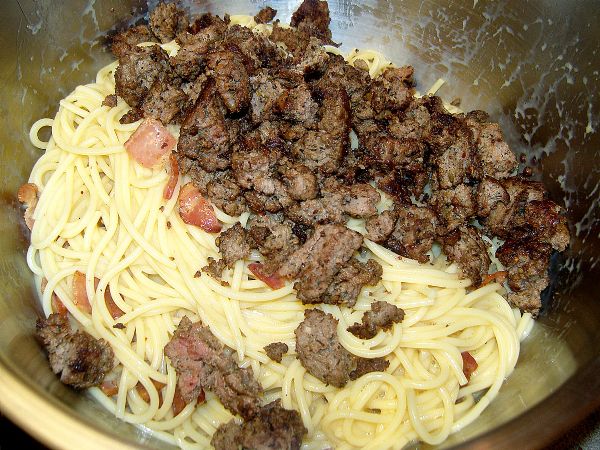 Add sausage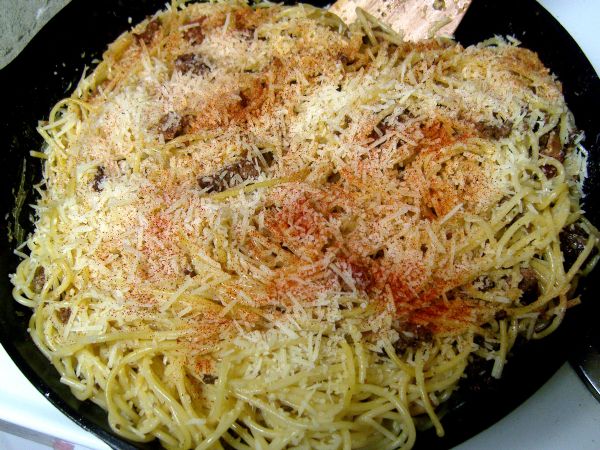 Add paprika and cheese (actually, I did this out of order - the cheese and paprika should be added b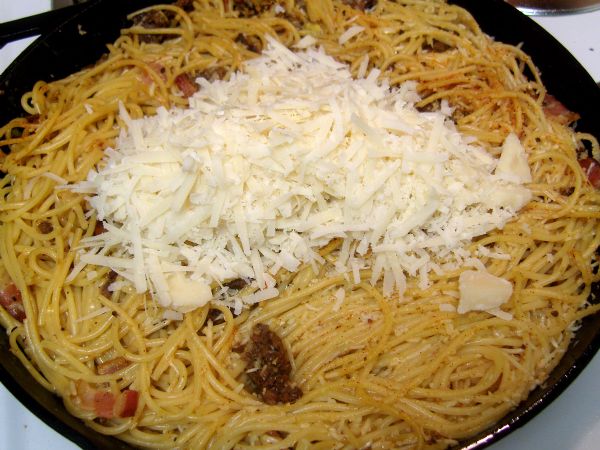 And more fresh cheese.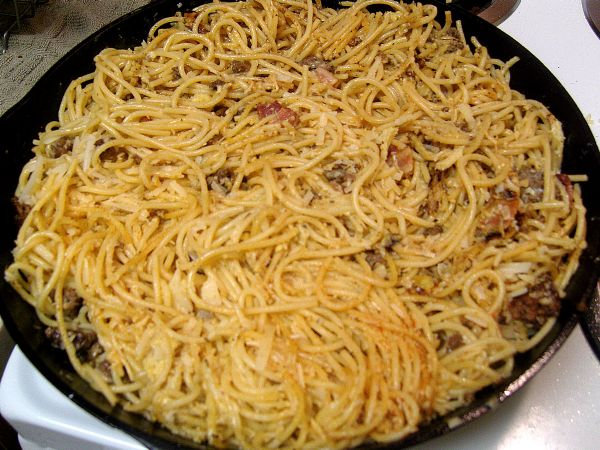 Mix well and put in oven.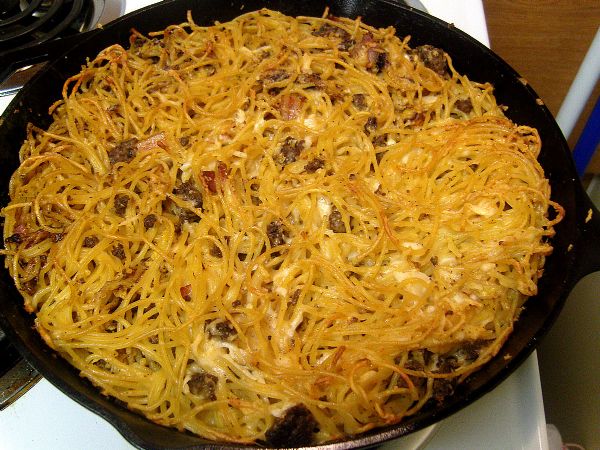 Done. Let cool for a few minutes and then cut.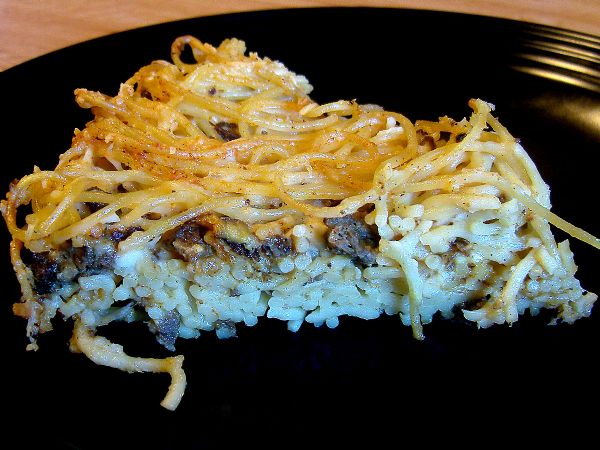 Pasta Bacon Quiche