Not everyone has a taste for Okra - particularly if you have only eaten it boiled. I like mine fried. It is not too hard to make - can be made frozen or fresh the same way.
Ingredients
1 Bag Frozen Okra
2 Eggs, beaten
2 Tablespoons Flour
4 Tablespoons Corn Meal
3 Cups Vegetable Oil
Cooking Directions
Place cut okra in ziplock bag. Add flour to coat. Beat eggs in mixing bowl with a fork. Add okra to eggs and coat. Add Corn Meal.
Heat oil to 375 degrees. Cook, turning occasionally, for about 15 minutes. Drain oil. Serve (with ketchup).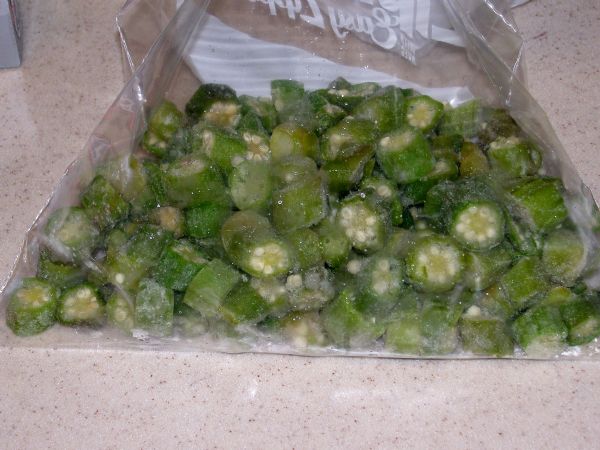 Put cut okra in zip lock bag.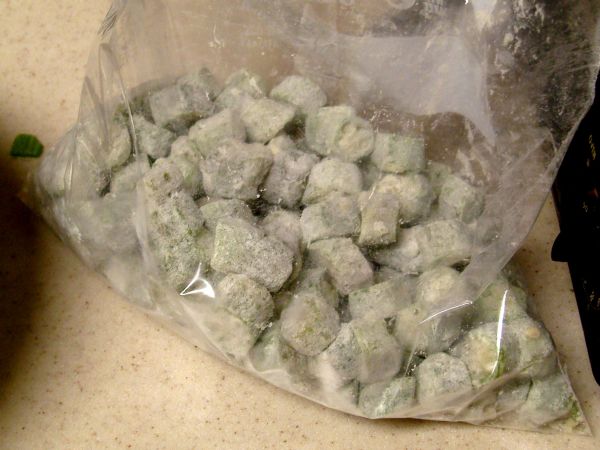 Coat with flour.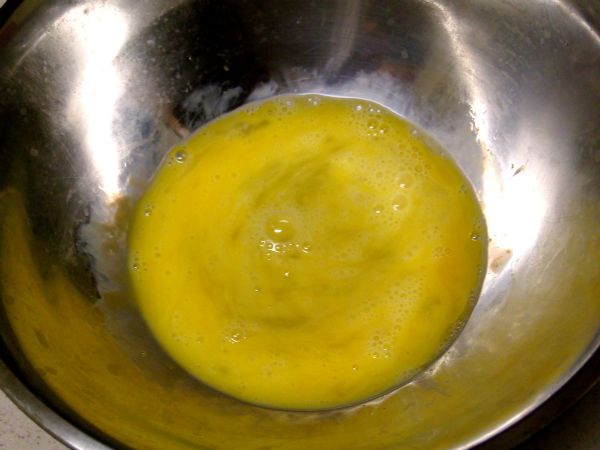 Beat eggs in bowl with fork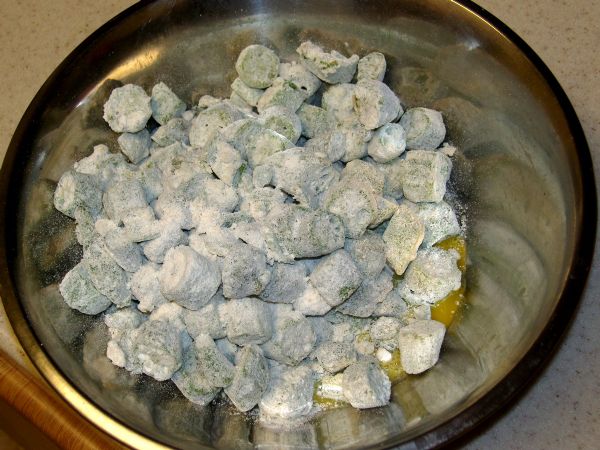 Coat okra with egg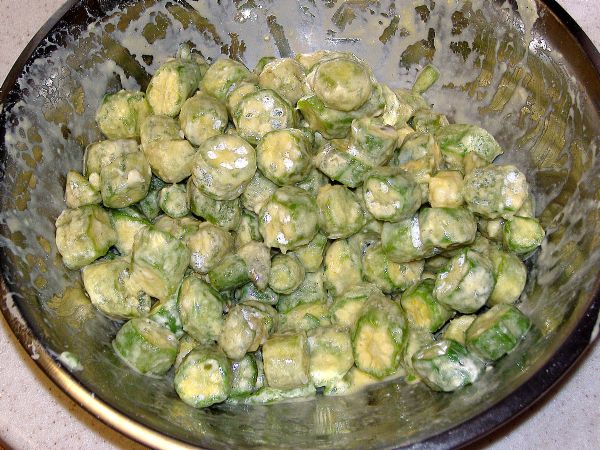 Here is the okra coated with the egg.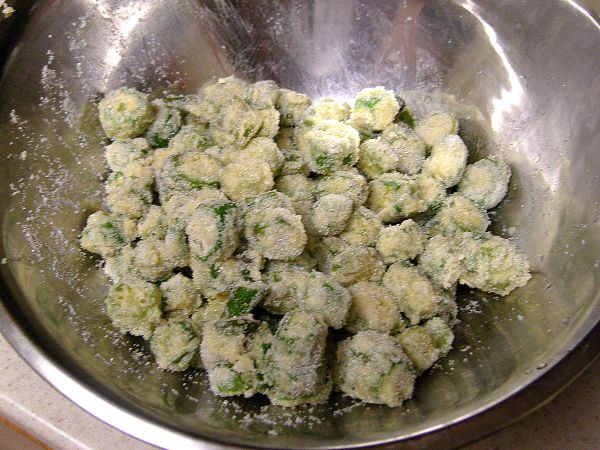 Added the corn meal to coat (next time I am going to add some breadcrumbs).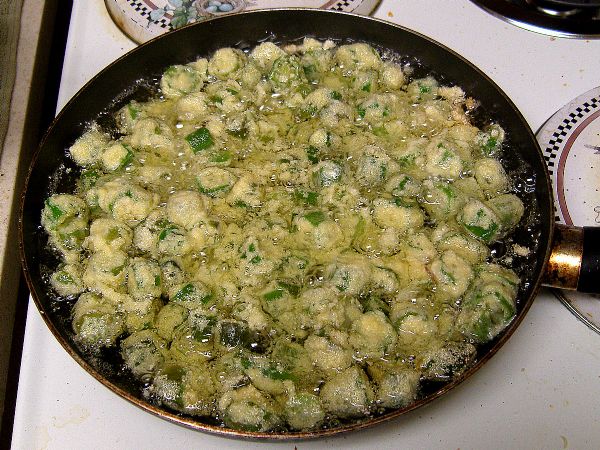 Cook in oil (oil temp was around 375)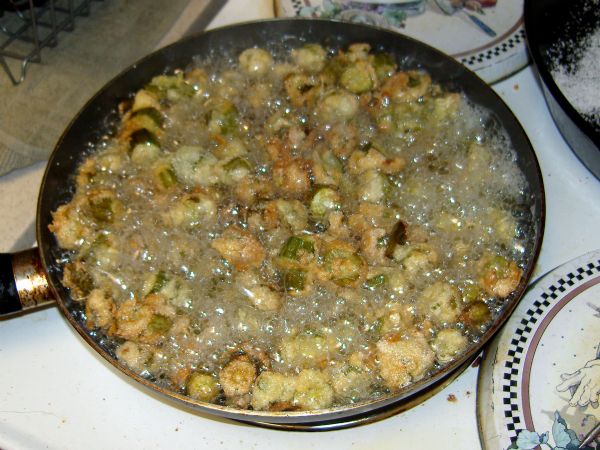 Turn and continue to cook until brown.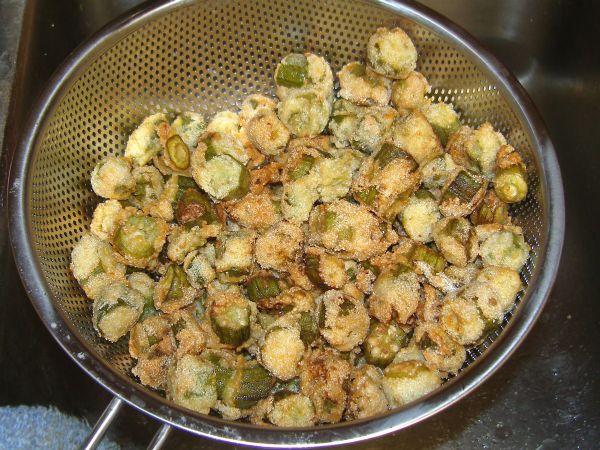 Drain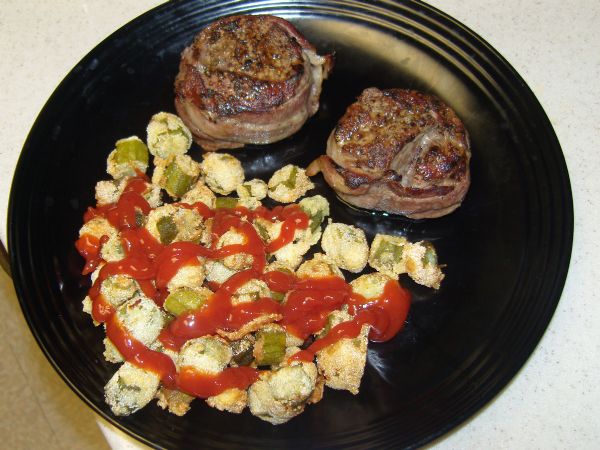 Serve - I like mine with ketchup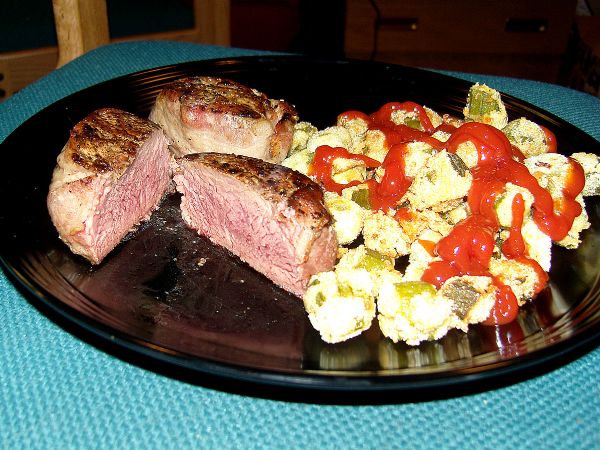 I know that this is about okra, but the filet mignon was cooked so good that I wanted to show that p