I have to thank Sandy for this recipe.
At the SIT Fall Feast, this was one of the dishes that I liked, so I got the recipe. Very easy to make - obviously can be done the day before, so it is a good one to make for a large meal with a lot of people. A great colorful fall dish (or spring dish if you choose to make it then).
Cooking Directions
1 can shoe peg corn
1 can whole kernel corn
1 can black beans
1 can red kidney beans
1 can field peas
30 - 40 cherry tomatoes, halved
1 medium onion, diced (small)
1 large bottle Zesty Italian dressing
Optional:
1 can crowder beans
1 20-ounce jar picante sauce or salsa
1 Jalapeno pepper
1 bell pepper
4 green onions

Cooking Directions
Drain all cans and place contents in large bowl.
Chop veggies and place into the bowl.
Pour Italian dressing over everything and mix well.
Cover and refrigerate overnight.
**In the morning, add picante sauce or salsa to mixture. Mix well, refrigerate until needed.**
Cooking Notes
Serve as a salad or with tortilla chips.
Recipe makes a large amount and keeps for several days. Be sure to keep it refrigerated.
Salad stays crunchy and crisp and is tasty without the sauces.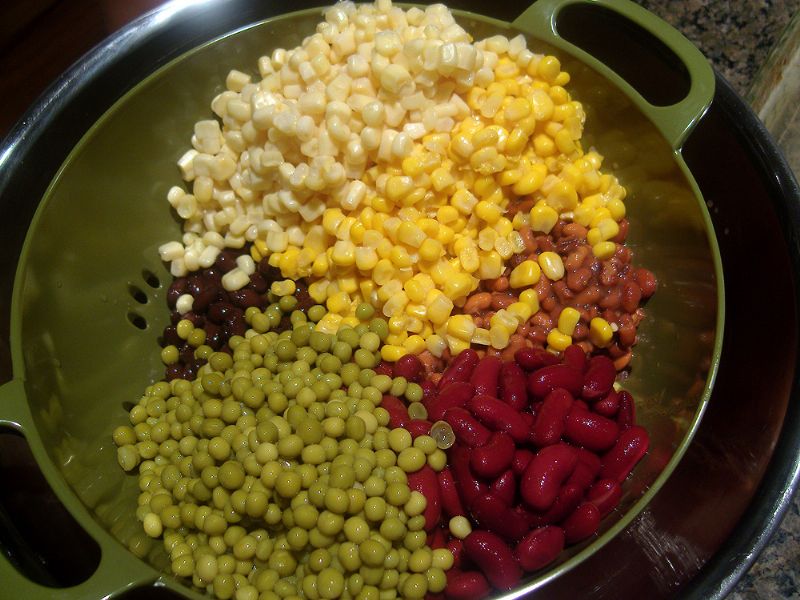 Place beans, peas, and corns into a colander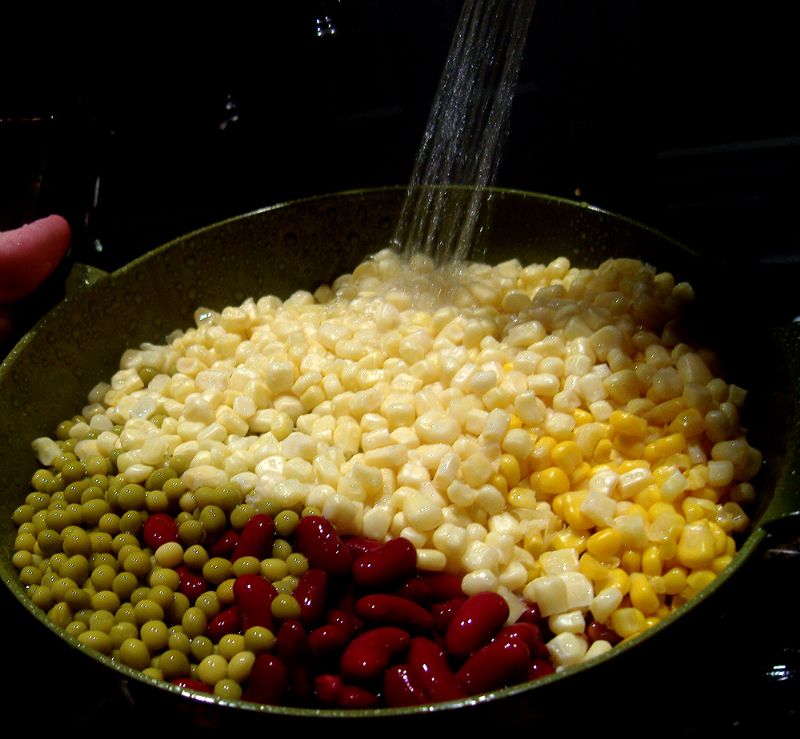 Rinse with cold water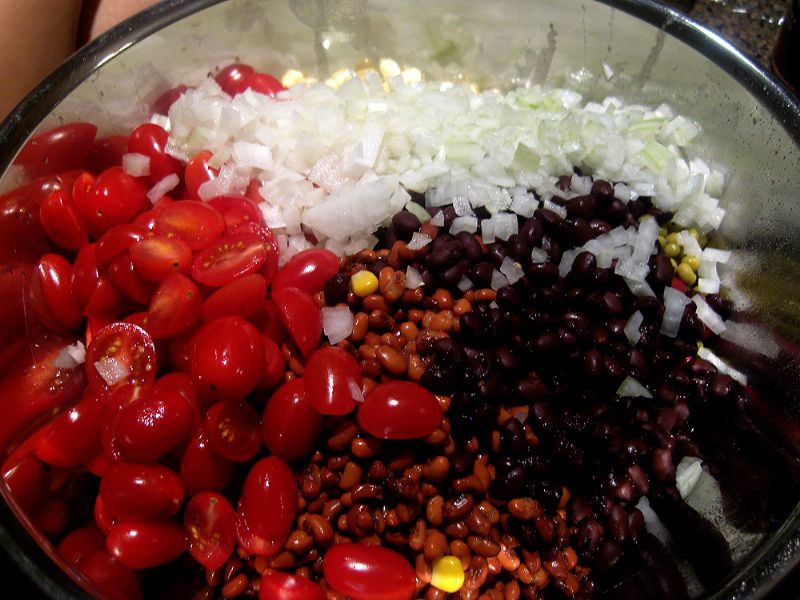 Add the halved tomatoes and diced onions (or other optional non-canned veggies)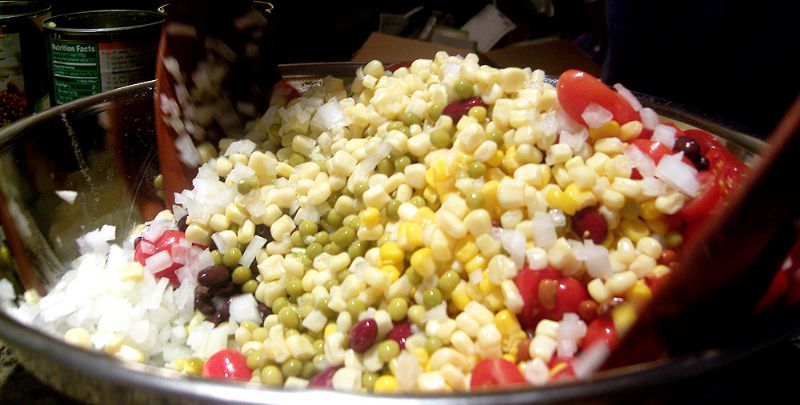 Transfer to a large bowl and mix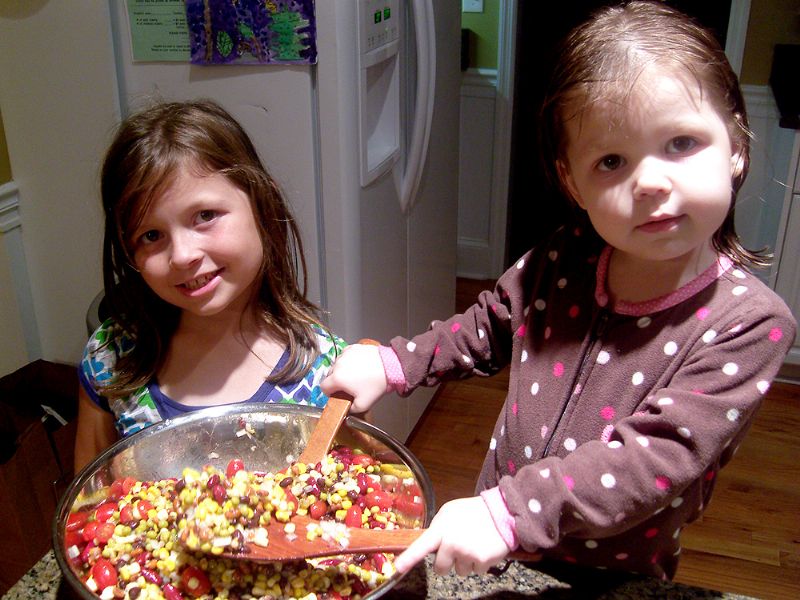 Or get your favorite helpers to help mix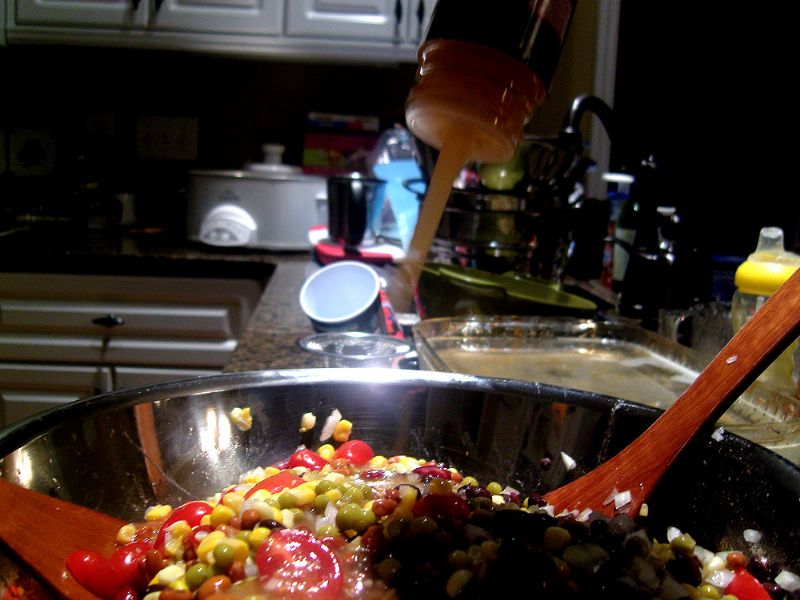 Add bottle of zesty Italian dressing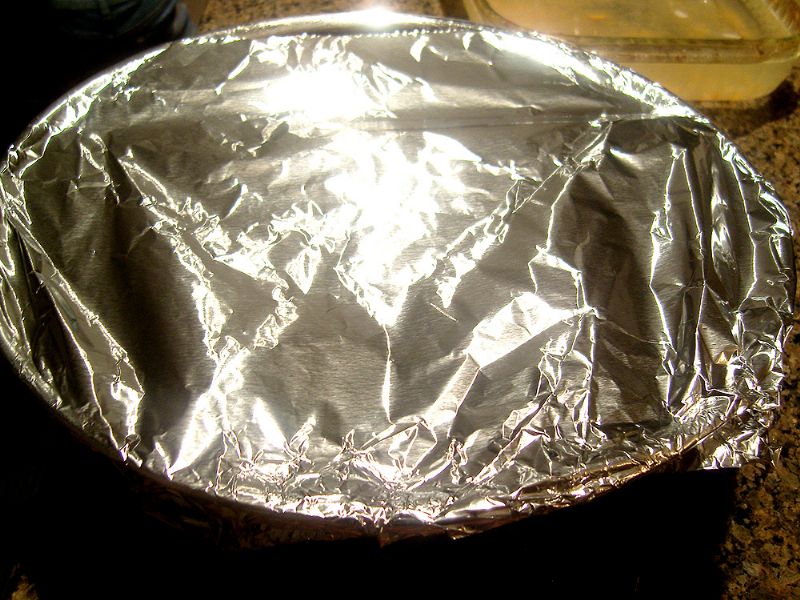 Cover and place in fridge overnight (foil not necessary - just some cover)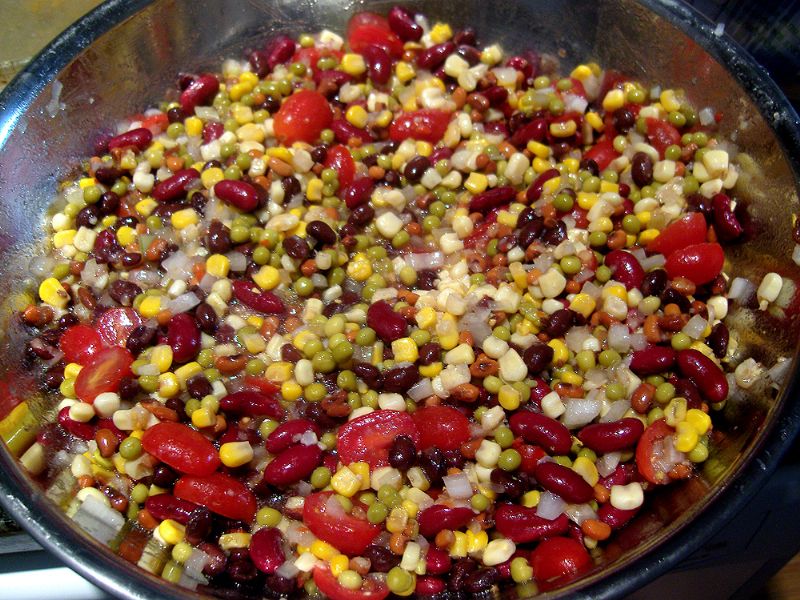 Mixed Bean Salad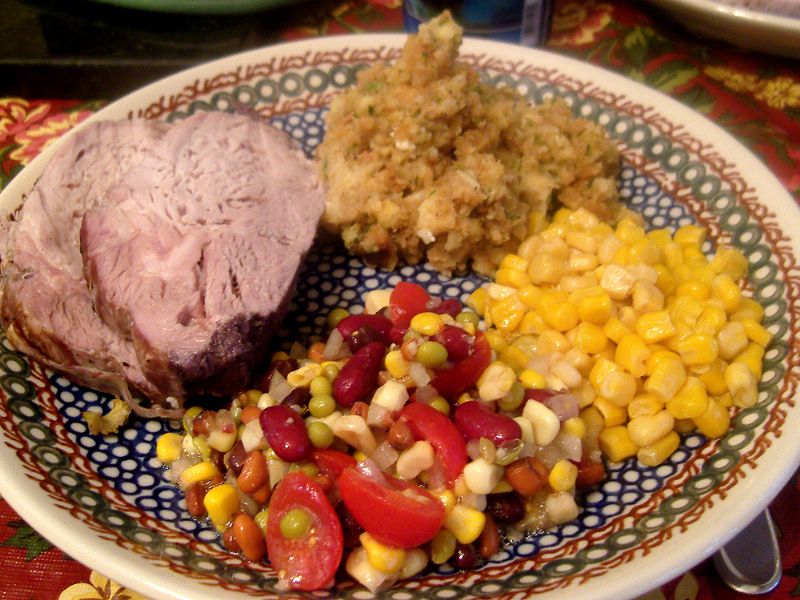 Serve