I really like sweet potatoes. Normally, when we cook them for Thanksgiving, we put them in the oven - but they have to compete with the turkey. This recipe allows you to cook them on the stove and then to finish them in the oven while the Turkey is resting.
I really love the flavor of the sugar and spice mix - it suits me perfectly - and the sweet potatoes are not mushy and retain a very sweet flavor. The apples add a nice tang. The spices all work very well together.
When I first started doing this, I topped it with marshmallows, but the brown sugar topping I use now is excellent, giving the dish a nice crunch. No more marshmallows for me!
Ingredients
6 large sweet potatoes
2 large Granny Smith Apples
1/2 cup butter
1 cup white sugar
1 cup brown sugar
1 teaspoon ground cinnamon
1 teaspoon ground nutmeg
1 teaspoon allspice
1 teaspoon Chinese 5 Spice
1 teaspoon Kosher Salt
1/2 teaspoon Anise Seed
1 tablespoon vanilla extract
Topping:
1/2 cup butter, softened
1/2 cup all-purpose flour
1 cup packed light brown sugar
2/3 cup chopped pecans
Cooking Directions
Mix the sugars and spices in a container, set aside (I normally do this hours before).
Peel the sweet potatoes and cut them into thick slices. Peel the Apples and cut into large cubes (or slices). Give both a quick rinse in a colander.
Combine apples, potatoes and sugar/spice mixture.
Melt the butter in a heavy skillet on medium high heat.
Add apple/potato/sugar/spice to butter. Cover skillet, reduce heat to medium low and cook for about 90 minutes (or until potatoes are "candied"). They should be tender but a little hard around the edges. Also the sauce will turn dark.
Stir occasionally during the cooking, but be careful not to mash the potatoes.
Drain the sweet potatoes, then stir in the vanilla.
In a medium bowl, combine 1/4 cup butter, flour, brown sugar, and chopped pecans. Mix (you can prepare this while the potatoes are cooking and set aside).
Carefully transfer potatoes to a baking dish. Sprinkle the topping over the sweet potato mixture. Bake at 400 degrees for 15 minutes, until topping is crisp and lightly browned.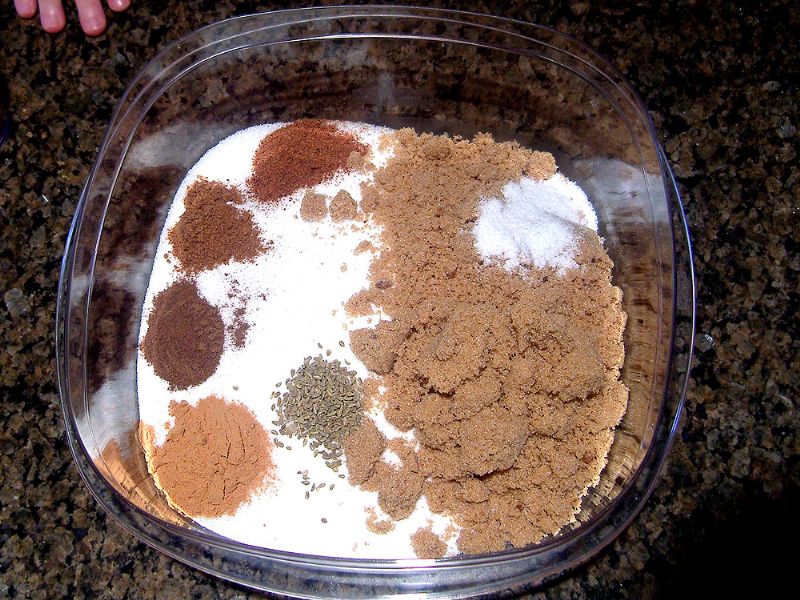 Place sugars and spices in a container and mix (I cover and shake and then leave covered)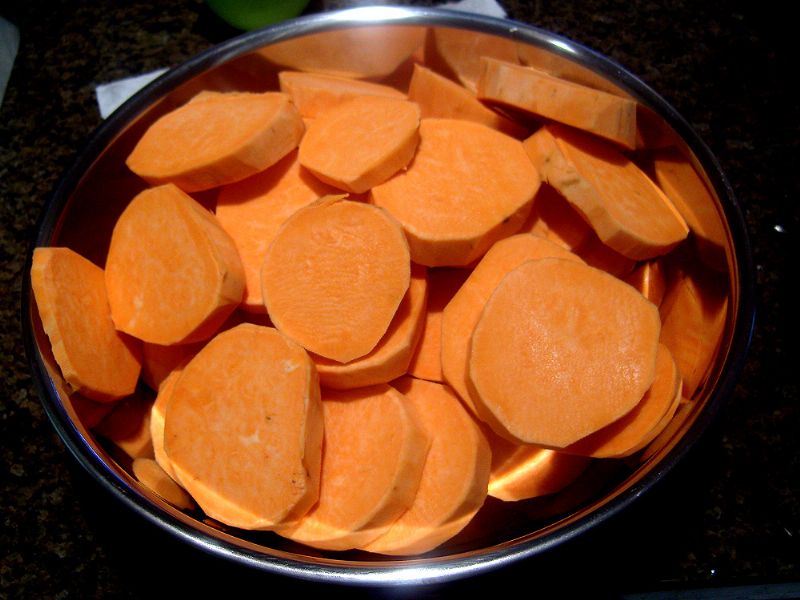 Cut sweet potatoes in thick slices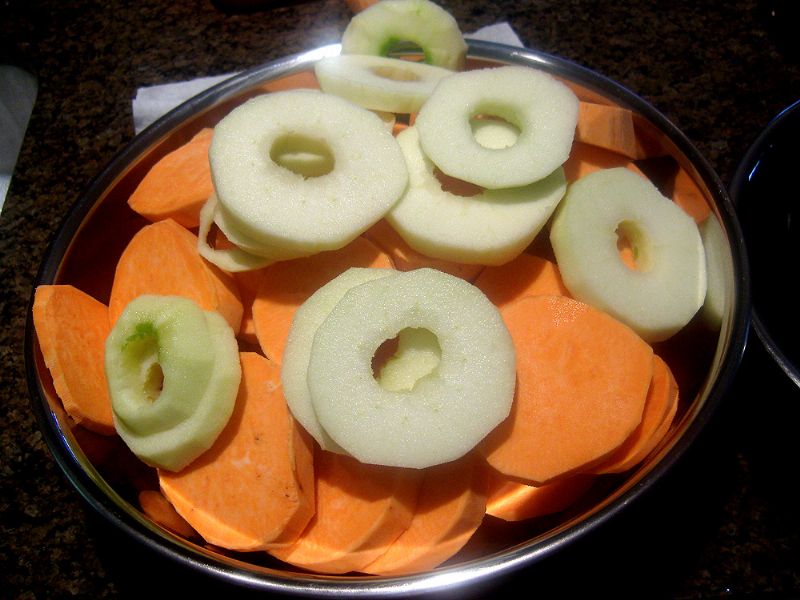 Cut apples in cubes or slices and add to the sweet potatoes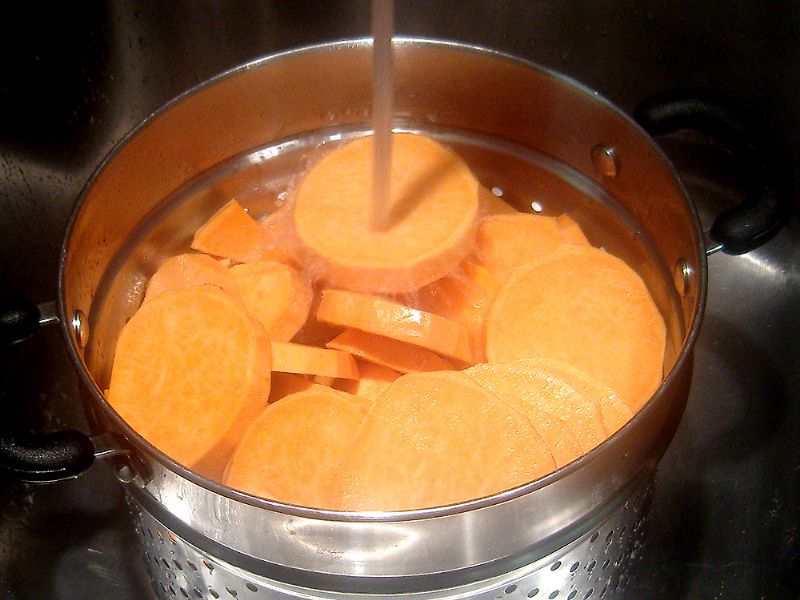 Give the apples and sweet potatoes a rinse in the colander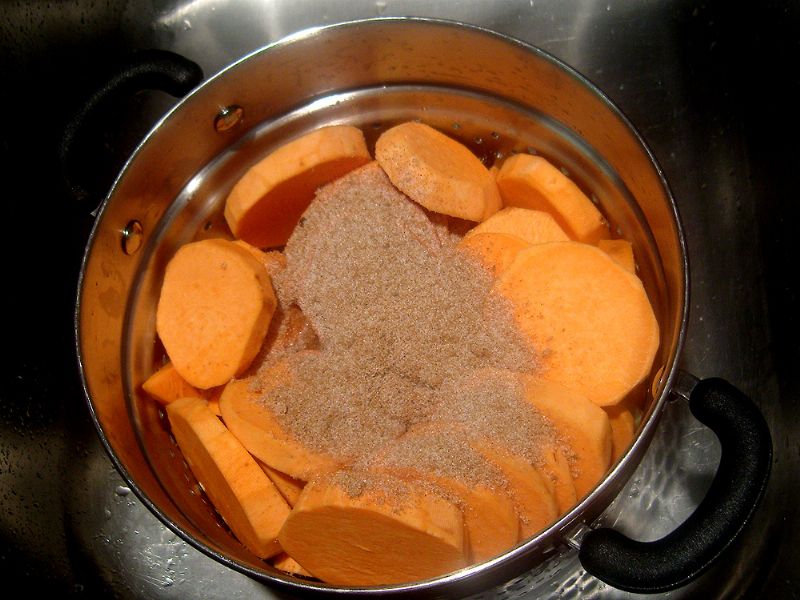 I normally add half the mixture while in the colander, then transfer to a mixing bowl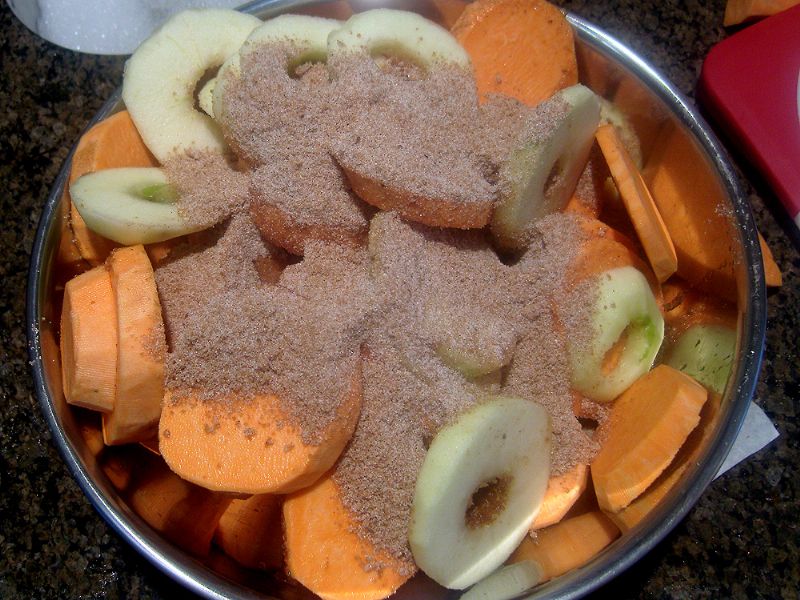 Then add the rest of the sugar while in another bowl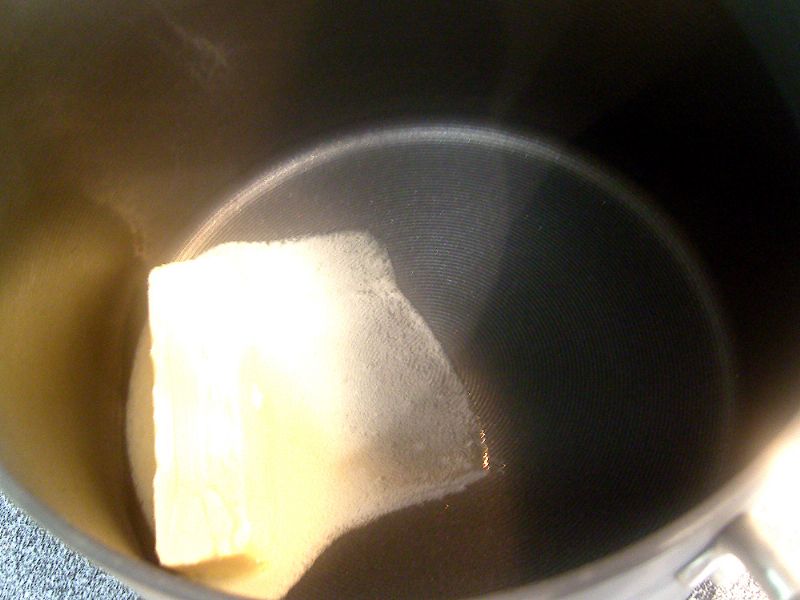 Melt butter in a large stock pot.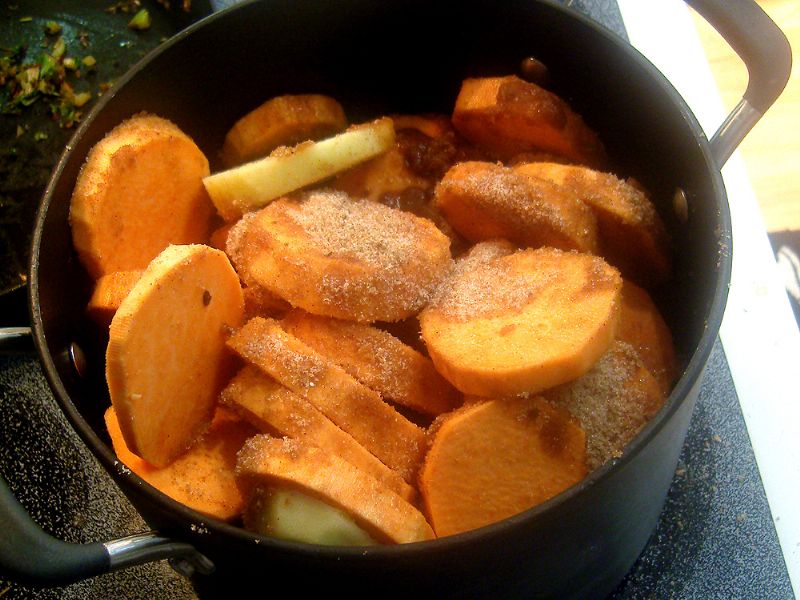 Transfer to the stock pot (the sugar should be evenly distributed by now).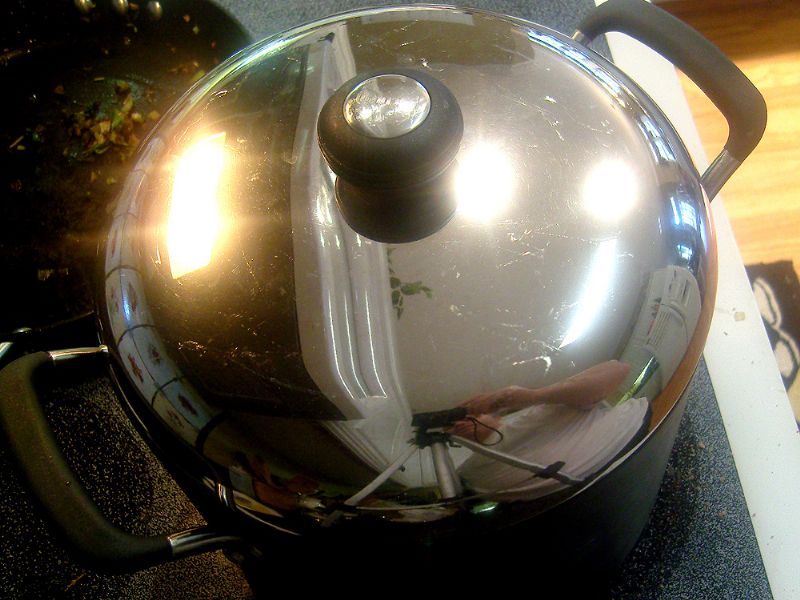 Cover and cook for around 90 minutes, stirring periodically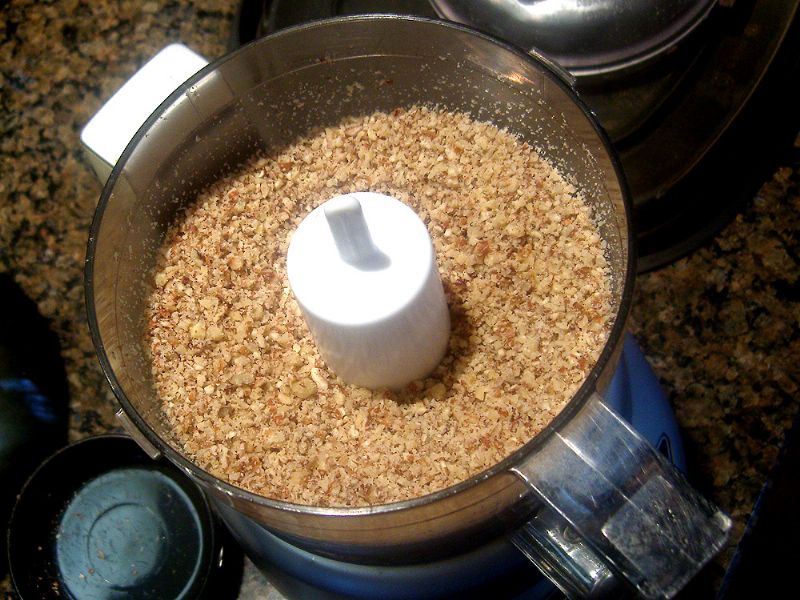 Meanwhile, chop the pecans (and melt the butter)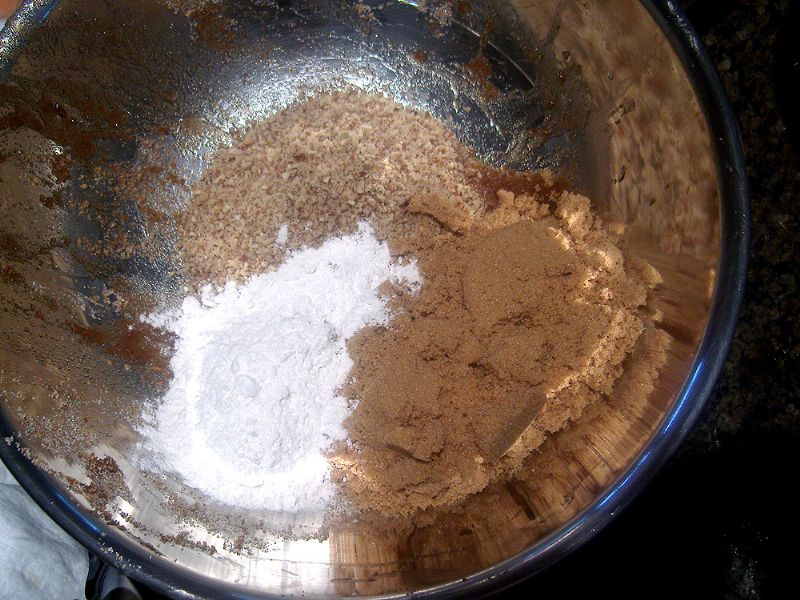 Add pecans, flour and brown sugar (to same bowl as before to get the other spice residue)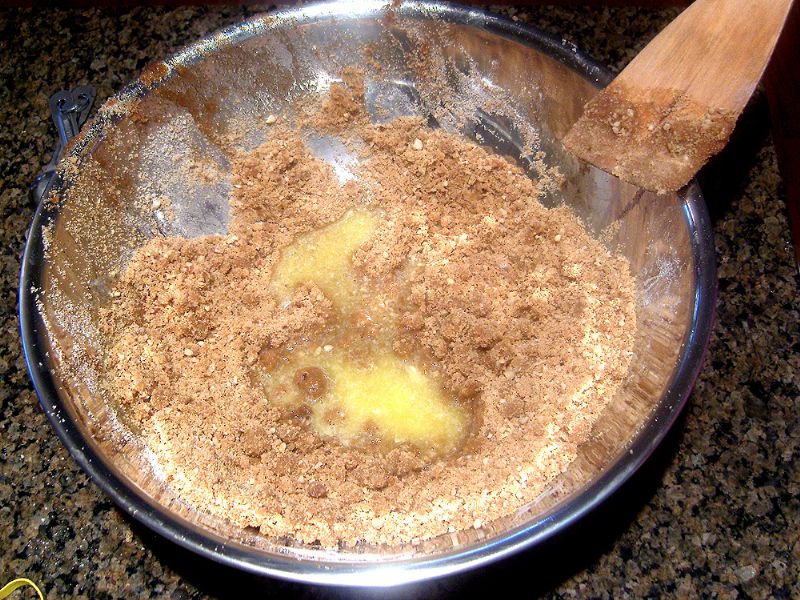 Mix together, then add the melted butter and mix again.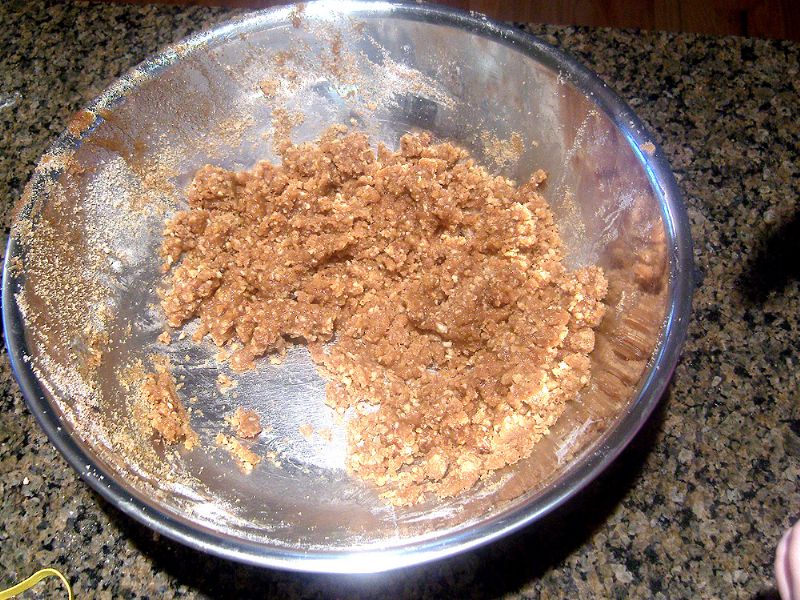 Should end up like a crumble. Cover and set aside until the sweet potatoes are done.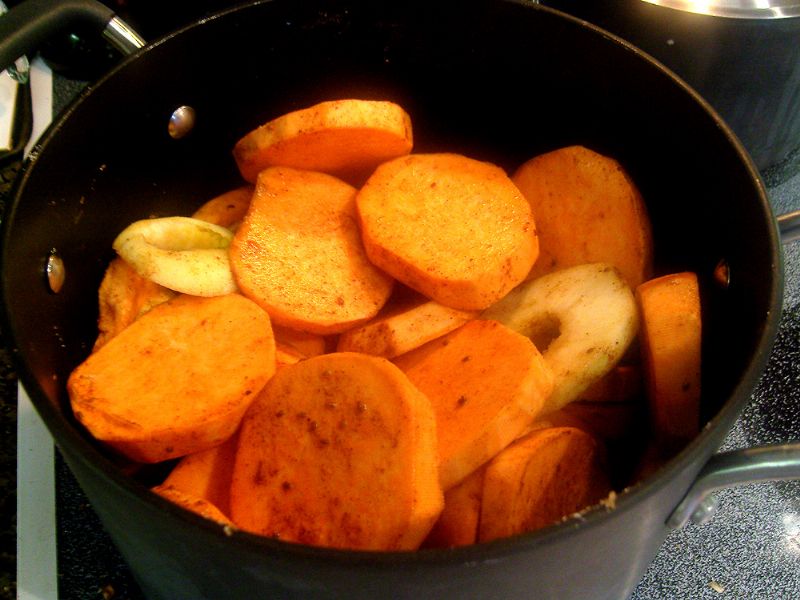 Periodically stir - try not to mash the potatoes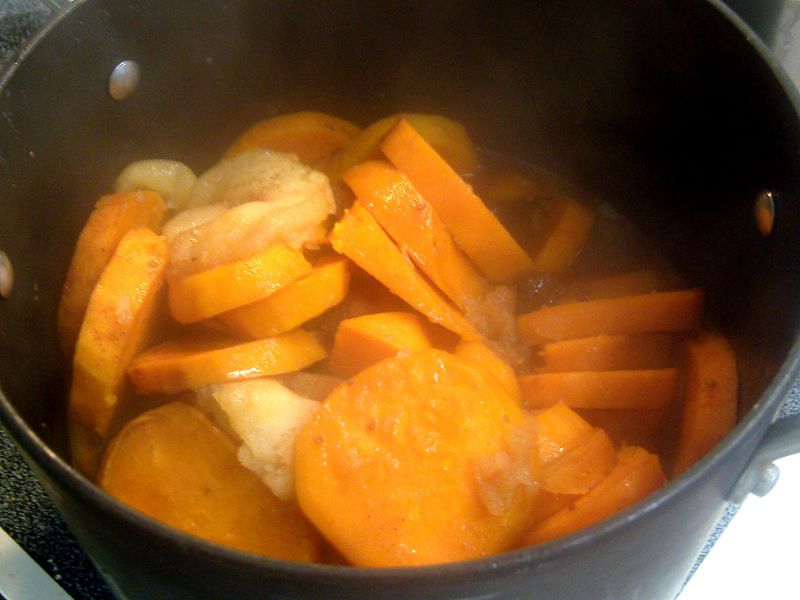 Sweet potatoes are done (you could serve them here if you wanted)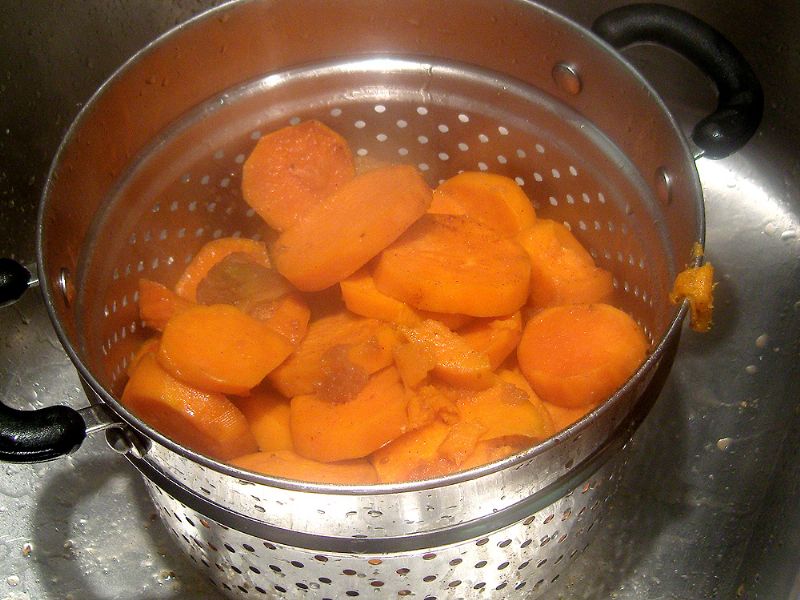 Drain and add the vanilla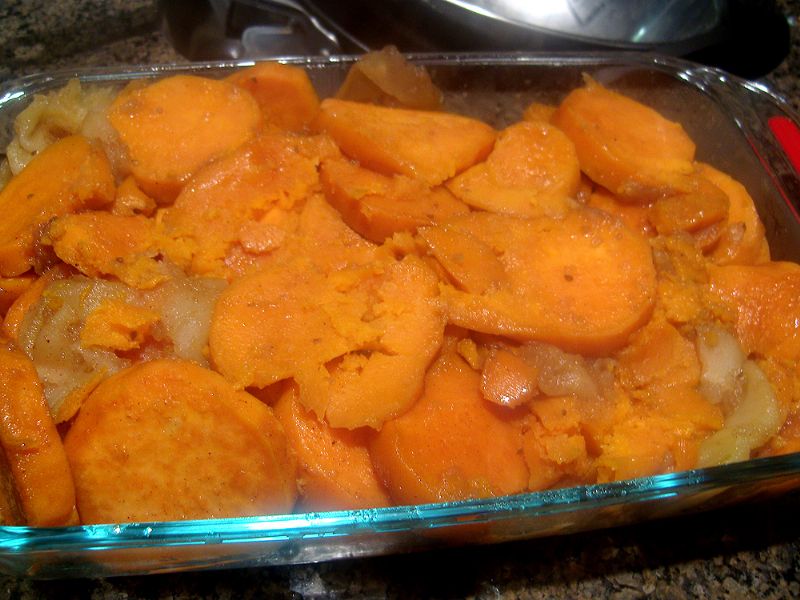 Place in ungreased 9 x 13 inch baking dish. Flatten a little.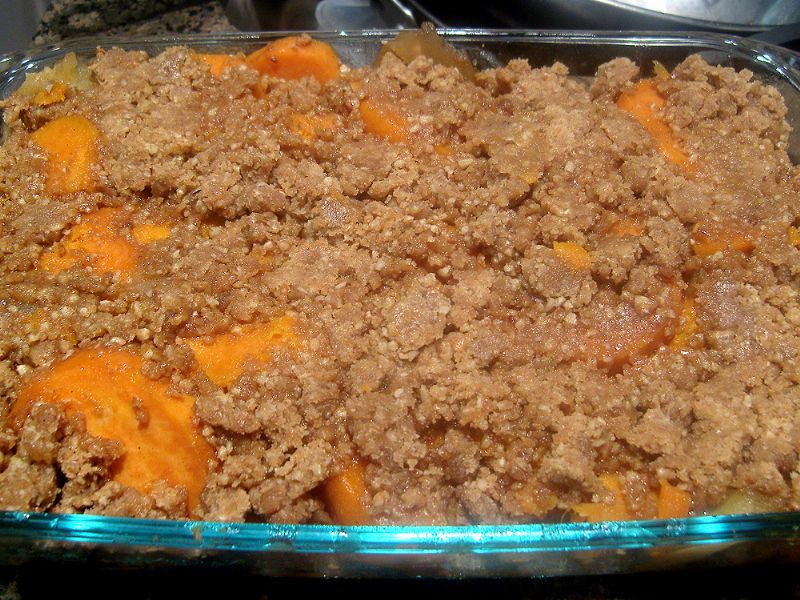 Crumble topping evenly over top.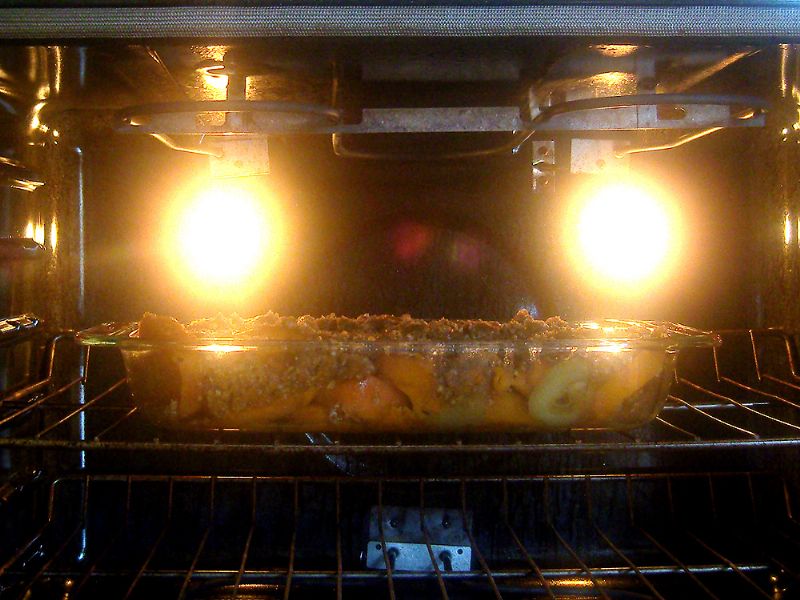 Bake at 400 degrees for 15 minutes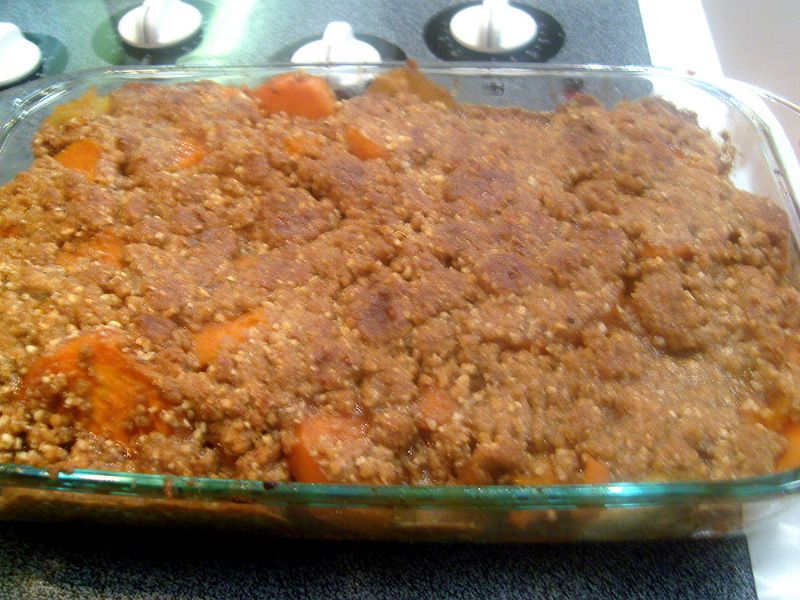 Done (not the best picture, sorry)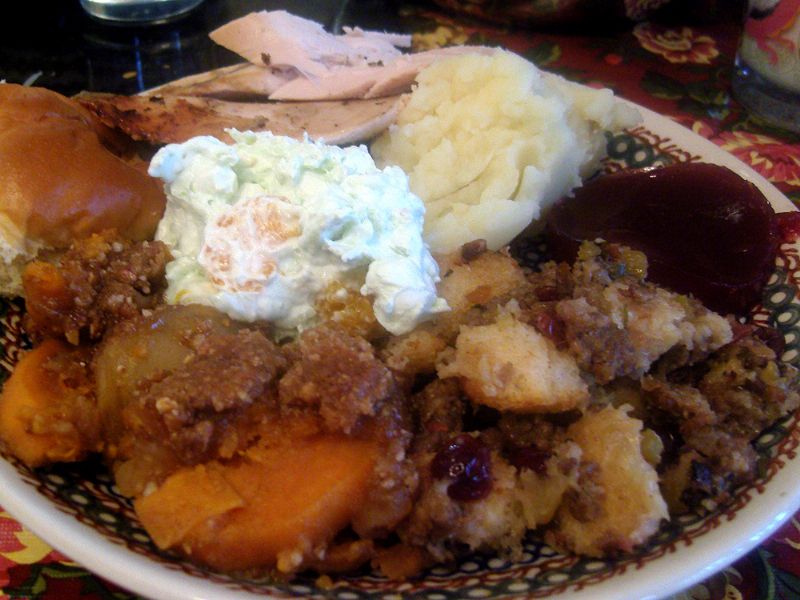 Serve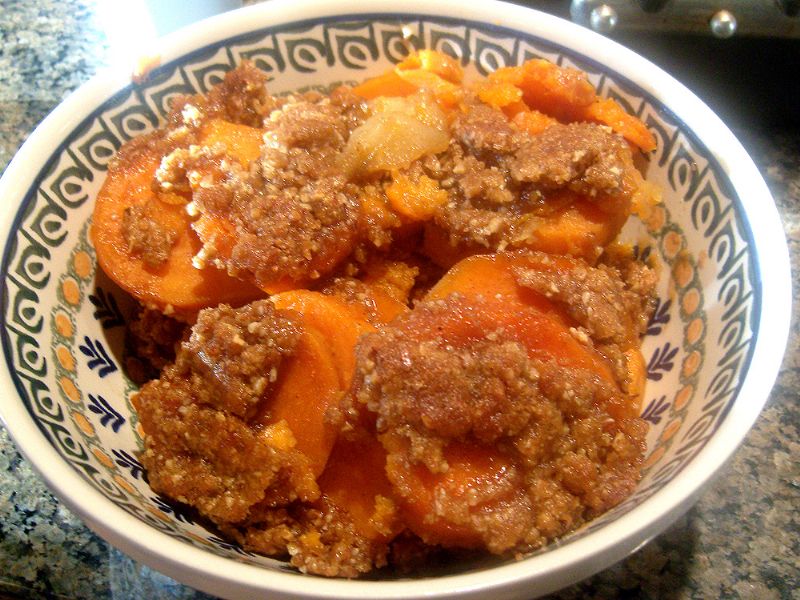 Candied Sweet Potatoes with Brown Sugar Crumble Top