Lemon is my favorite cooking flavor. I will order a veal or chicken piccatta at any restaurant that has it. Here is a recipe for a lemon chicken (that could easily be called a piccatta, I suppose). I love making this.
Ingredients
4 medium (about 1 1/4 pounds) skinless, boneless chicken-breast halves
2 tablespoons all-purpose flour
1 1/2 teaspoons all-purpose flour
1/2 teaspoon salt
1 large egg (normally 1 egg is just barely enough for 4 - you might end up needed 2 eggs).
2 teaspoons olive oil
2 tablespoons margarine or butter (1 for the chicken, 1 for the sauce)
3 - 4 cloves garlic, crushed with side of chef's knife
1 lemon, thinly sliced
1/2 cups chicken broth
1/4 cups dry white wine
2 tablespoons fresh lemon juice
Cooking Directions
Between 2 sheets plastic wrap (or in a large ziplock bag), with meat mallet, pound chicken breasts to flatten slightly. Coat the chicken with 2 tablespoons flour with salt. Beat egg with a fork. Coat chicken with flour mixture, then dip in egg.
In nonstick 12-inch skillet, heat olive oil over medium-high heat until hot. Stir in 1 tablespoon margarine or butter until melted. Add chicken; cook 5 minutes. Reduce heat to medium; turn chicken and cook about 8 to 10 minutes longer until juices run clear when chicken is pierced with tip of knife. Transfer chicken to warm platter.
Add garlic and lemon slices to drippings in skillet; cook until golden. In cup, mix chicken broth, wine, lemon juice, and 1 1/2 teaspoons flour until smooth; stir into mixture in skillet. Heat sauce to boiling; boil 1 minute. Stir in remaining 1 tablespoon margarine or butter until margarine or butter melts. Discard garlic. Arrange lemon slices over and between chicken breasts. Pour sauce over chicken.
Cooking Notes
I have found that by mixing the chicken broth, wine, lemon juice and flour in a bowl with a whisk makes it the best. Plus, it is a good idea to do this first so that when you get to the point of adding it, it is ready to go.
The key is to keep the heat at medium during the cooking (if you start at medium high for the chicken, turn down to medium for the sauce to keep from getting the sauce too brown).
This sauce also pours over pork schnitzel as well. In fact, the pictures below are with pork, since getting good chicken in Korea is not as easy as getting fresh pork.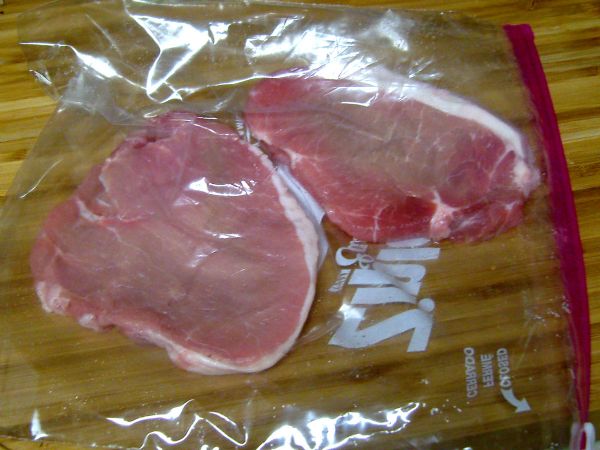 Pound chicken (or pork in this case) in a bag to make it thinner.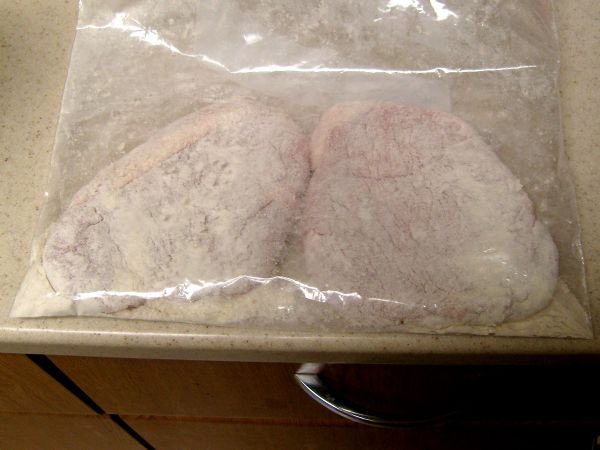 Coat with salt and flour
Take one egg




Beat



Dip in Egg




Coat both sides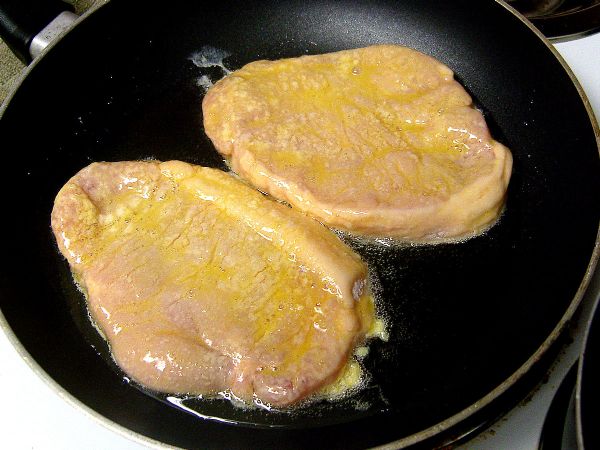 Cook in oil (I omitted the first dab of butter in this instance)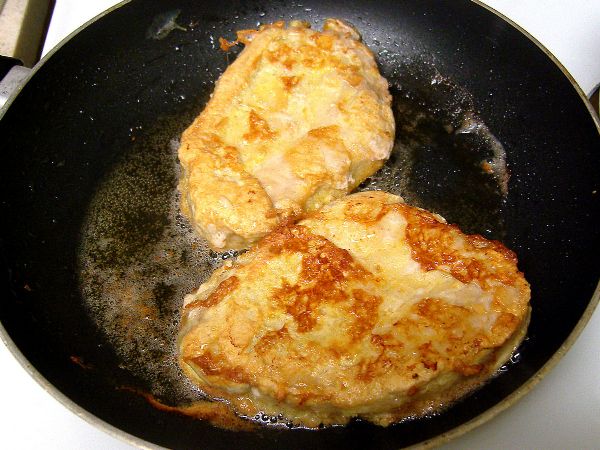 Flip. Cook other side. This was about 5-6 minutes on one side.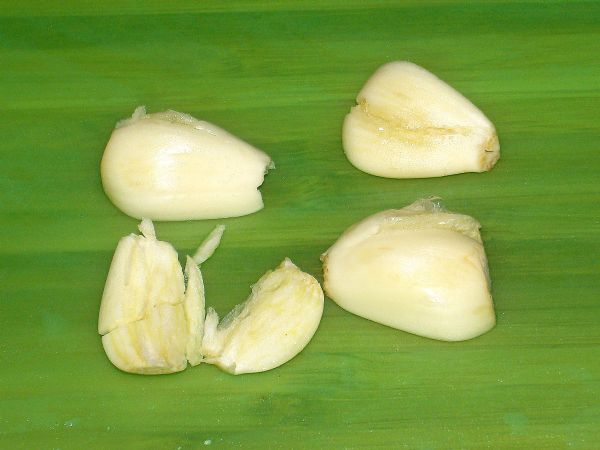 Lightly Crush Garlic (remember, you are going to remove these, so you don't want it too small).
Add lemon and garlic to the drippings




Flip after a minute or so.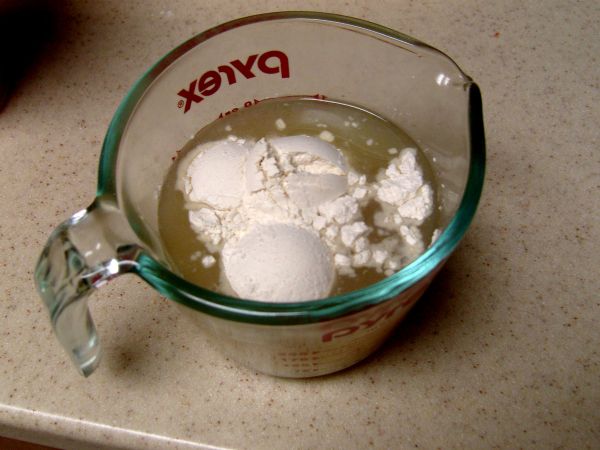 Mix wine, chicken broth, flour. Either use a whisk or a fork.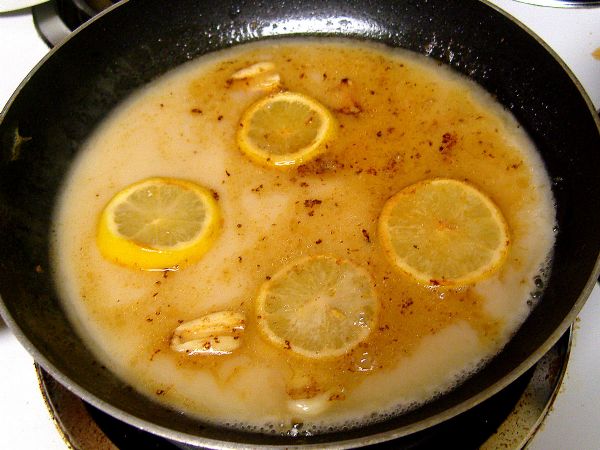 Add wine mixture to lemon and garlic (look at all those good drippings)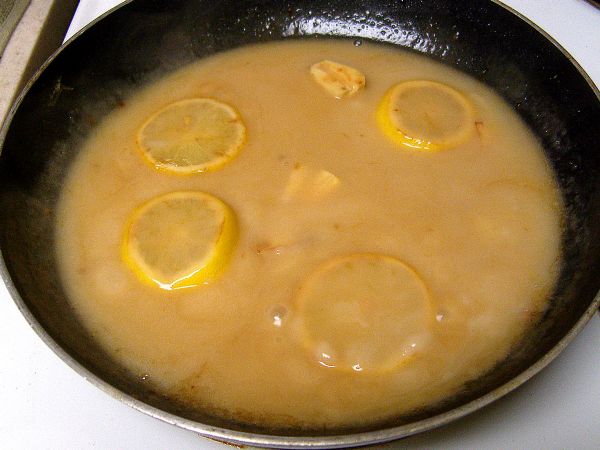 Cook, stirring occasionally.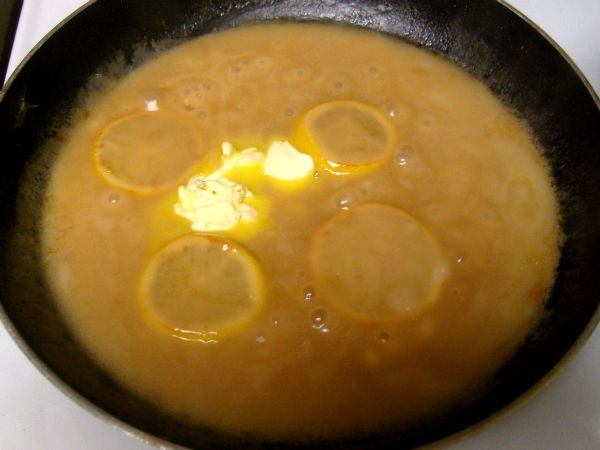 Remove the garlic and add the butter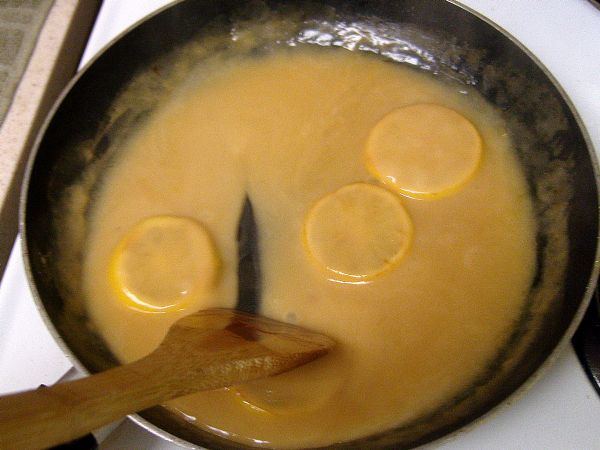 Sauce thickens and is done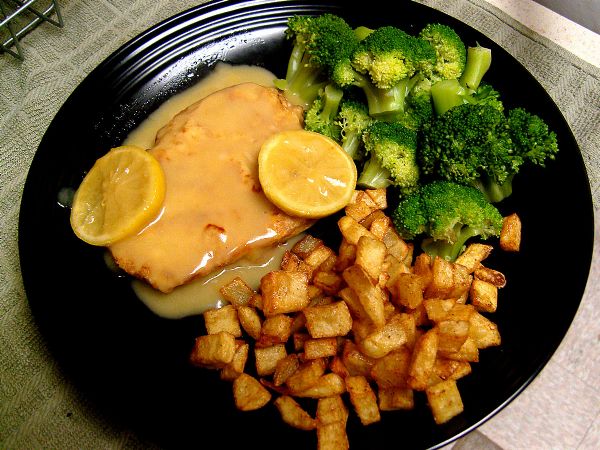 Pour over chicken. Serve.