I went to a German restaurant and loved their red cabbage (served 2 different ways). I wanted to try to duplicate it, so here is my effort.
Ingredients
1 head red cabbage, cored and chopped
2 granny smith apples, cored, peeled and sliced
1 medium onion, sliced
1 cup chicken broth
2/3 cup water
1/2 cup cider vinegar
1/4 cup sugar
1 tablespoon butter
1 teaspoon salt
6 whole black peppercorns
6 whole white peppercorns
6 whole coriander seeds
6 juniper berries
2 whole allspice
2 whole cloves
1 bay leaf
2 teaspoons cornstarch
2 teaspoons cold water

Cooking Directions
Place the peppercorns, allspice, coriander, cloves and bay leaf on a double thickness of cheesecloth, tied with kitchen string.
In a large stockpot, add the cabbage, apples and onion. Add water, vinegar, sugar, butter and salt. Add the spice cloth.
Bring to a boil. Reduce heat; cover and simmer for 75 minutes.
Discard spice bag.
In a small bowl, combine cornstarch and cold water until smooth; stir in cabbage mixture. Bring to a boil; cook and stir for 1-2 minutes or until thickened.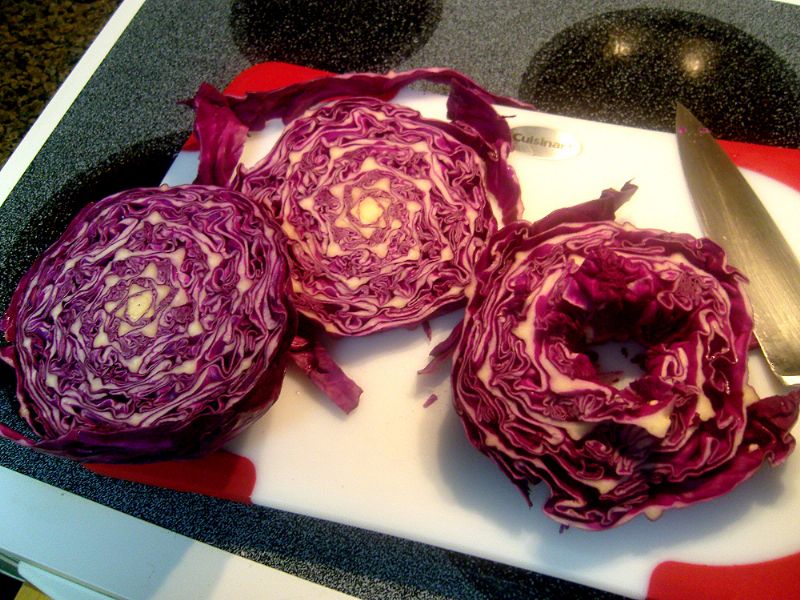 Core the cabbage (I cut it into thirds to make the coring easier)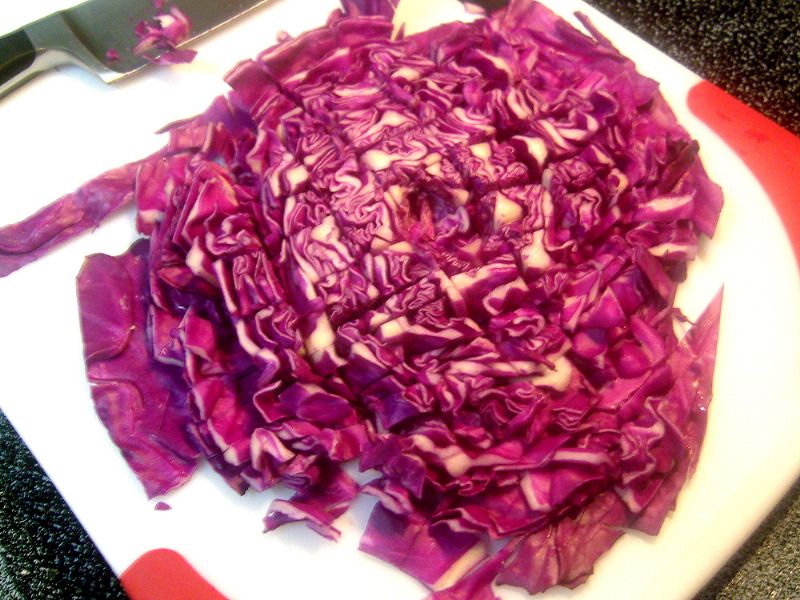 Chop the cabbage (you don't have to chop it this fine if you don't want to)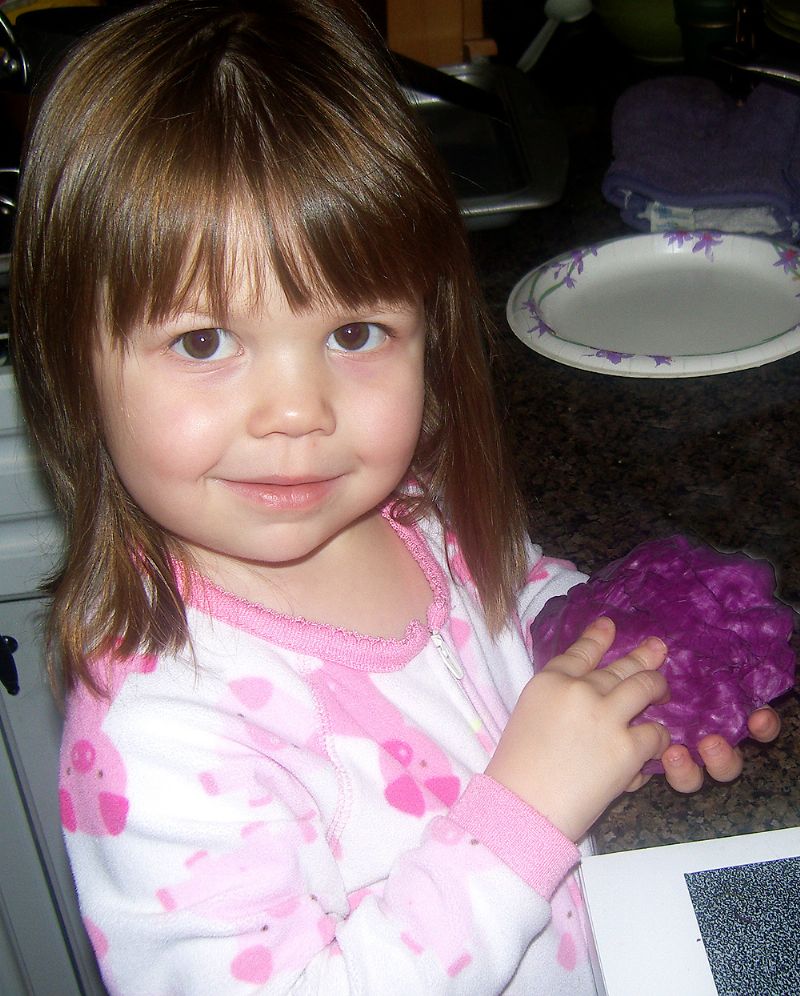 If you have a helper, use her wisely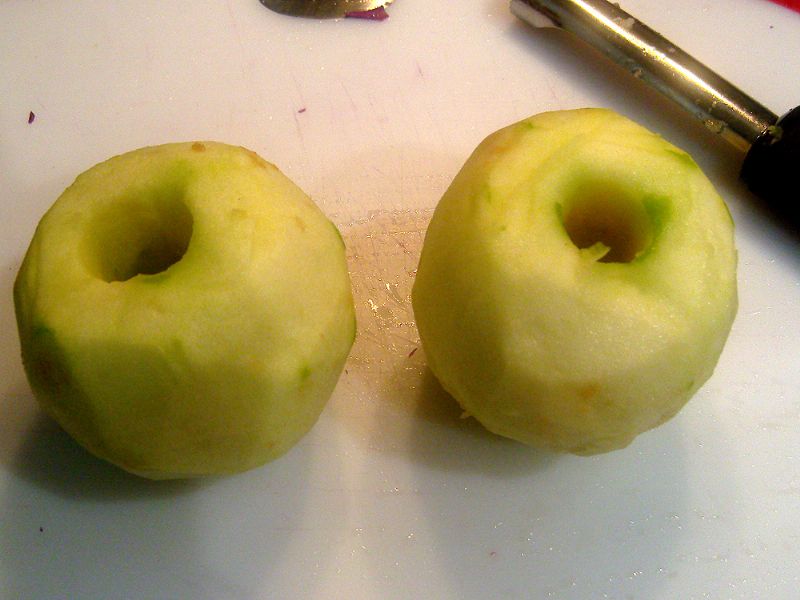 Core and slice the apples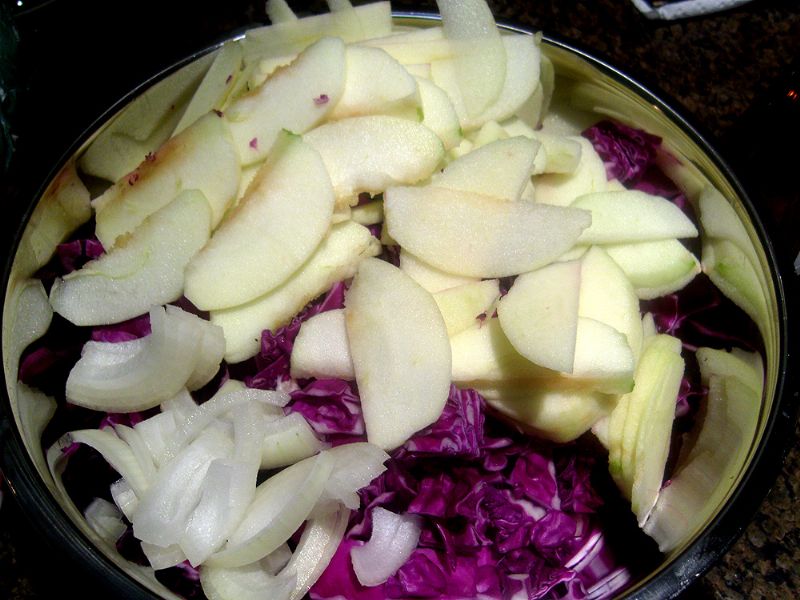 Slice onions. Toss cabbage, apples and onions together.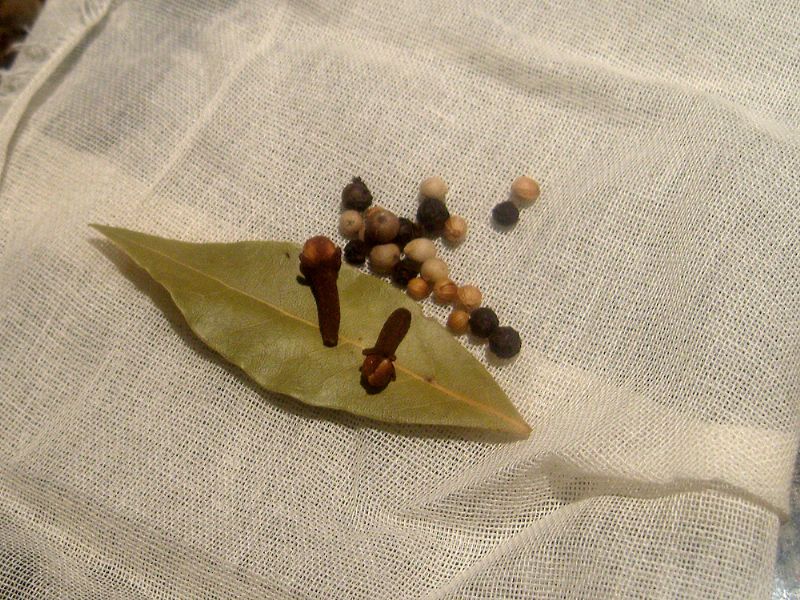 Place whole spices on cheesecloth (could also add one star anise)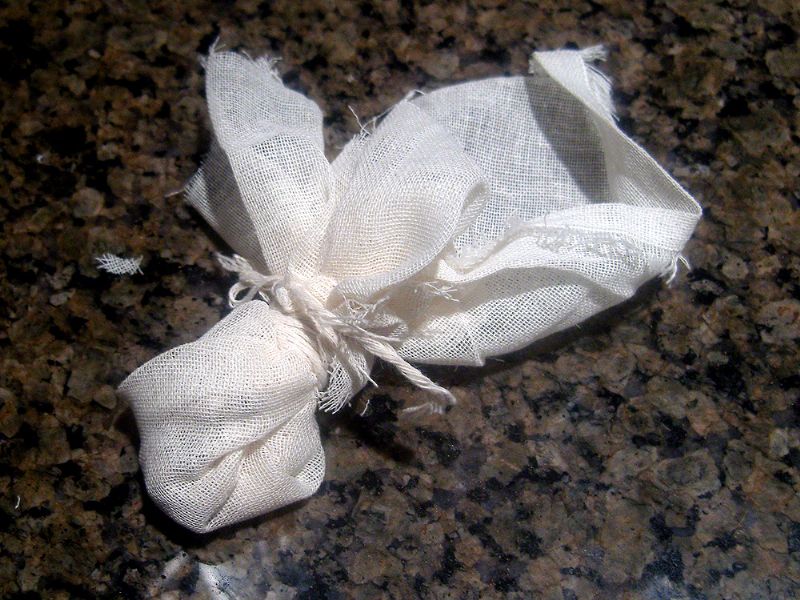 Bundle cheesecloth and seal with kitchen string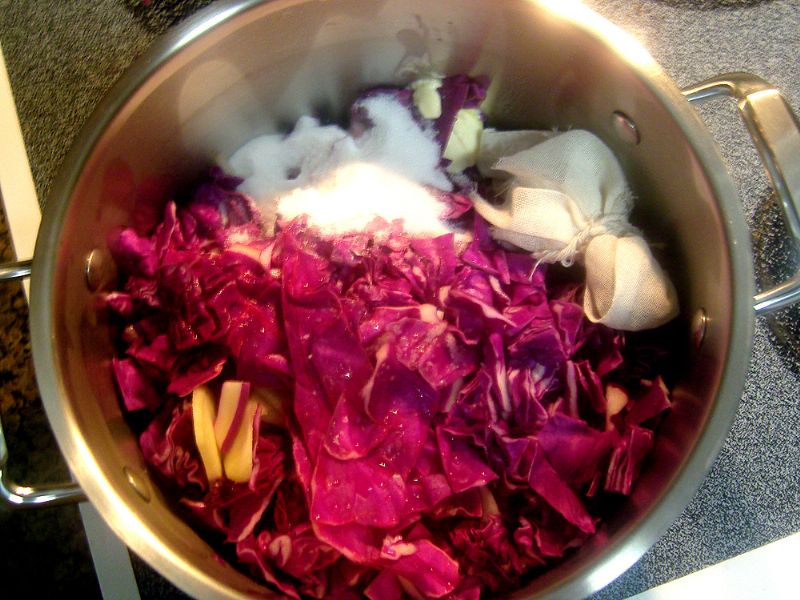 Add cabbage, apples, onions, liquids, spices, sugar and butter to stockpot. Bring to boil.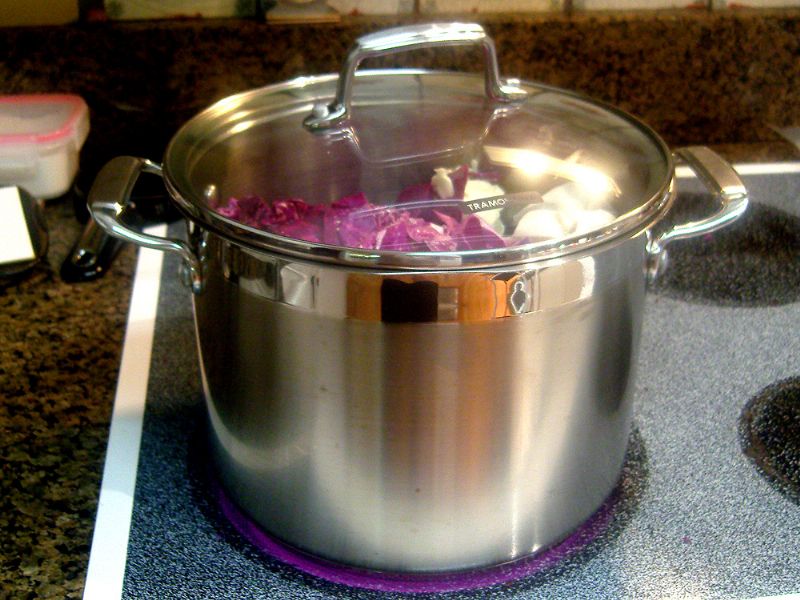 Cover. Reduce heat. Simmer for 1 hour 15 minutes. Stir two or three times during cooking.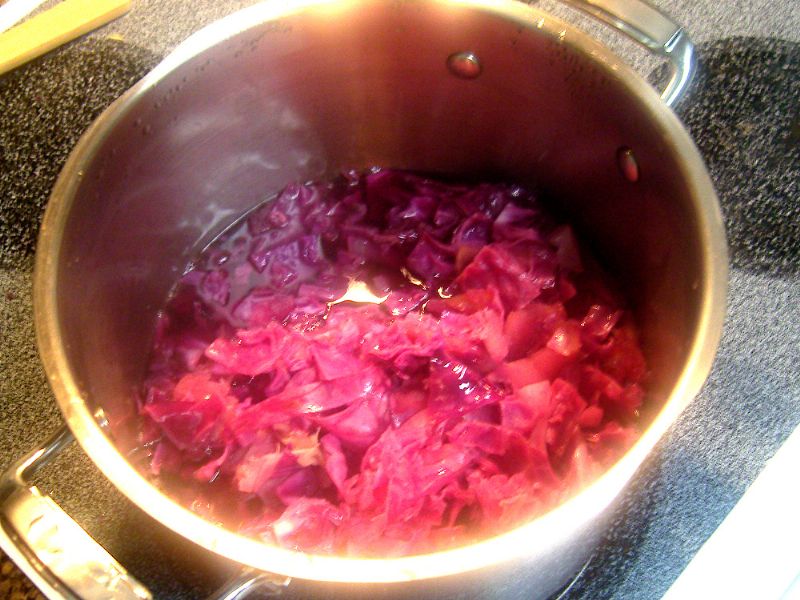 About halfway done (after stirring once)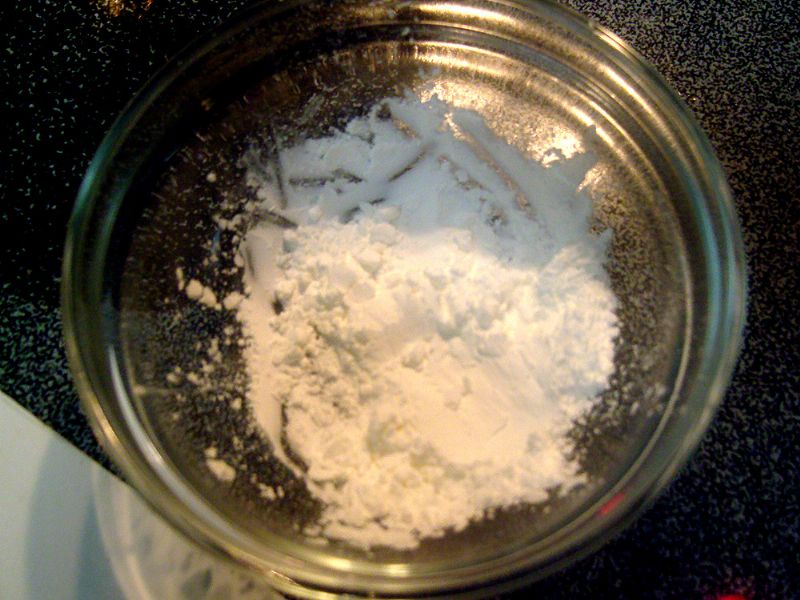 Corn Starch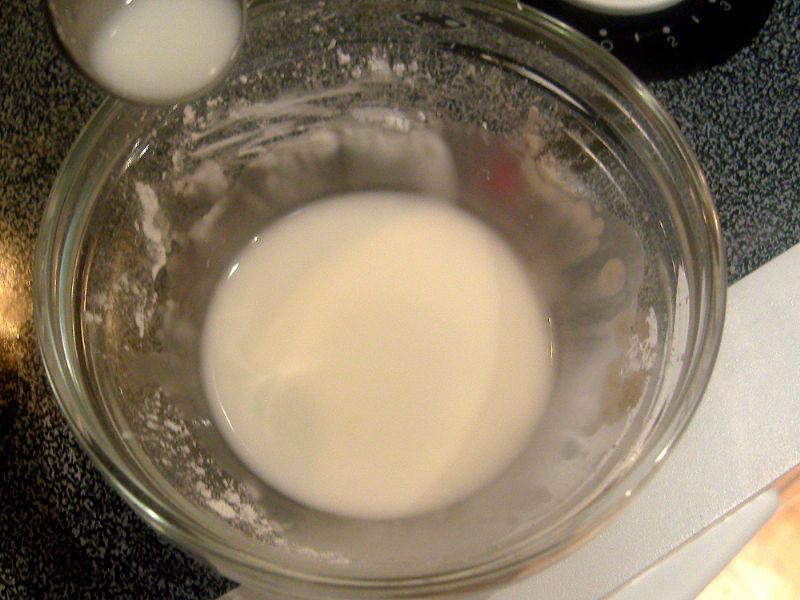 Mixed with cold water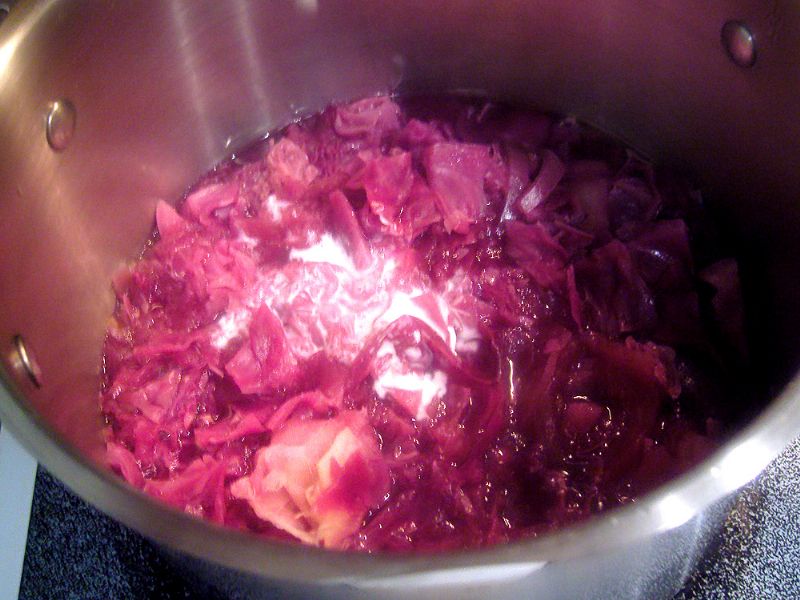 Mixed in with the cabbage (remove the spice bag around now).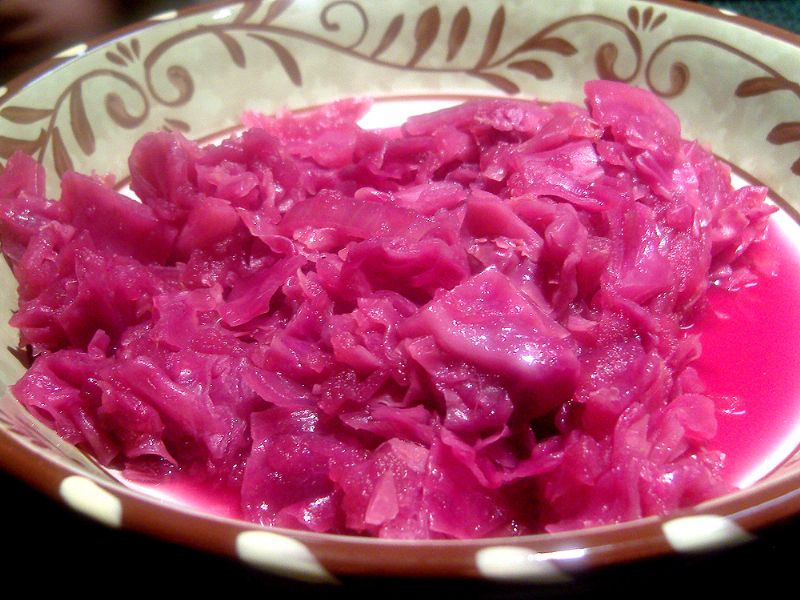 Serve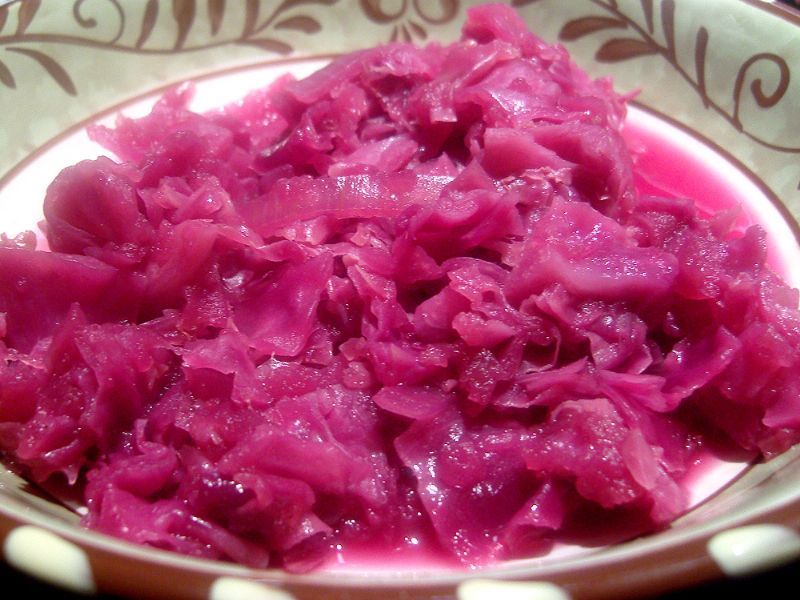 German Red Cabbage