While shopping in a Korean grocery store, I found some star-anise. I had seen it in a few recipes, but really didn't know what it was for. I found this recipe (and made a number of modifications) and I love the flavor of this Vietnamese inspired dish. This dish is very fragrant, both during the marinade process and the cooking. It is versatile as well, as it can be cooked on the grill, in the pan or in the oven (baked or broiled). It can also be made with chicken or pork. If I use pork, I tend to use my pork brine to ensure that the moistness stays in the meat. With chicken, it can be with thighs, breasts or a whole chicken, cut into pieces. The recipe shows with a whole chicken - the pictures are with chicken thighs.
Ingredients
1 whole chicken (about 2 1/2 pounds), rinsed
6 tablespoons vegetable oil
4 tablespoons soy sauce
2 tablespoons minced ginger
4 tablespoons minced garlic
4 tablespoons sugar
1 teaspoons ground turmeric
2 teaspoons Chinese five-spice powder
1 tablespoon kosher salt
2 whole star anise, lightly toasted in a dry pan for 3 minutes, pounded or ground into a fine powder
Cooking Directions
Cut the chicken into 6 pieces and make 1 or 2 slashes in each piece for faster cooking. Trim and discard any excess fat. Pat the chicken dry.
In a bowl, combine the oil, soy sauce, ginger, garlic, sugar, turmeric, five-spice powder and salt. Stir well to blend. Add the chicken pieces and turn several times to coat them evenly. Marinate in the refrigerator for at least 4 hours.
Heat a grill to moderate heat. Thirty minutes before cooking, add the freshly toasted star anise powder to the marinated chicken, turning so the meat is coated evenly.
Place the chicken, skin side up, on the grill. Cook 10 minutes, then turn over and grill until the chicken is cooked and the juices run clear, another 10 minutes, depending on the thickness. While grilling, move the chicken pieces around so that they cook evenly. Transfer the chicken to a serving platter.
Cooking Notes
If you want to bake, I baked at 335 Degrees F for 45 minutes (or until the internal temperature of the chicken got to 175).
This is also good with chicken strips and a soy-lime dipping sauce.
I usually marinated overnight.
This marinate has a yellow color and if you are not careful, can stain your countertop. At times, I have used more turmeric, which makes it even yellower. Good for color, but just be careful.
You can use more star-anise if you prefer (I like 1 for every 2 pieces of meat).
I have documented this twice (once with chicken thighs and once with chicken breasts), but decided to mix the pictures so that they are in logical order for cooking (so you can follow the pictures as one attempt instead of seeing it twice).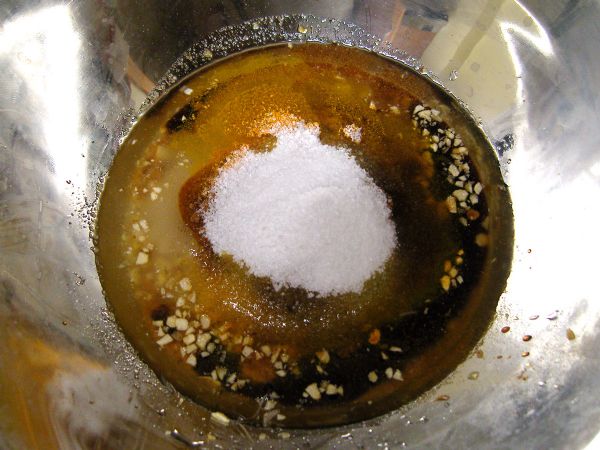 Put marinade in bowl to mix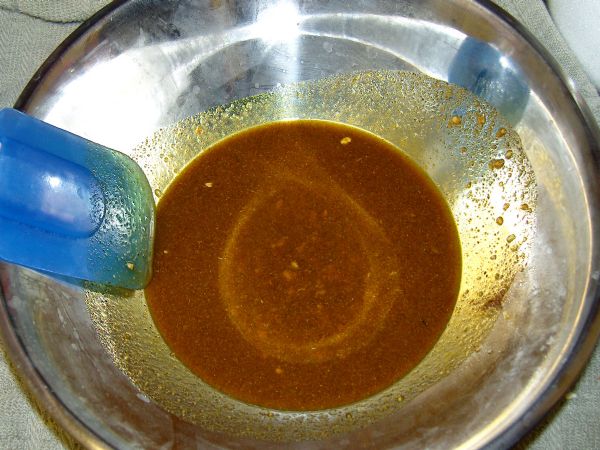 Mix together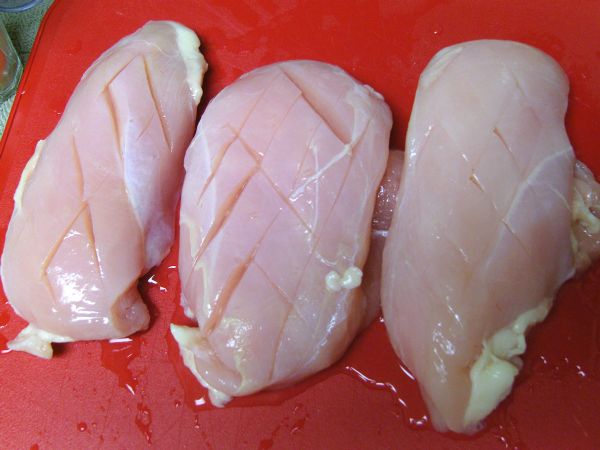 I scored the chicken to let the flavors seep in (and for the chicken to cook quicker)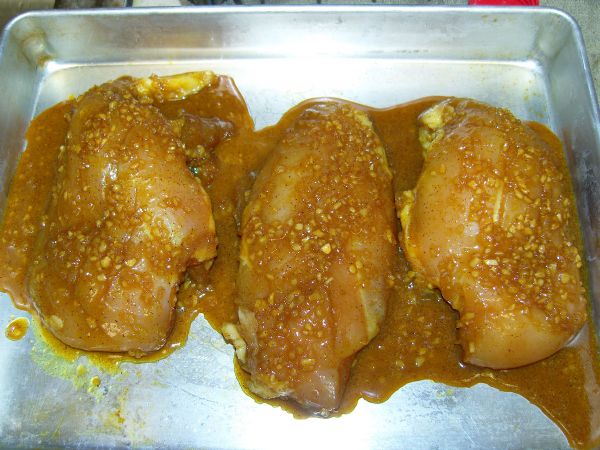 After marinating in fridge overnight, I put in pan and poured remaining juices over top.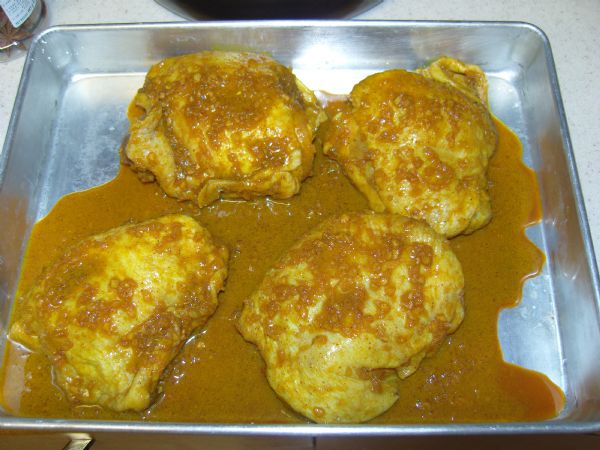 This shows the chicken thighs marinated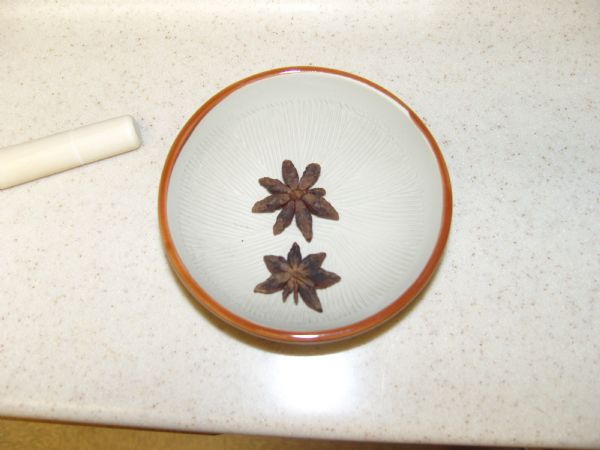 Toast the star-anise (I used the toaster oven and did a medium toast)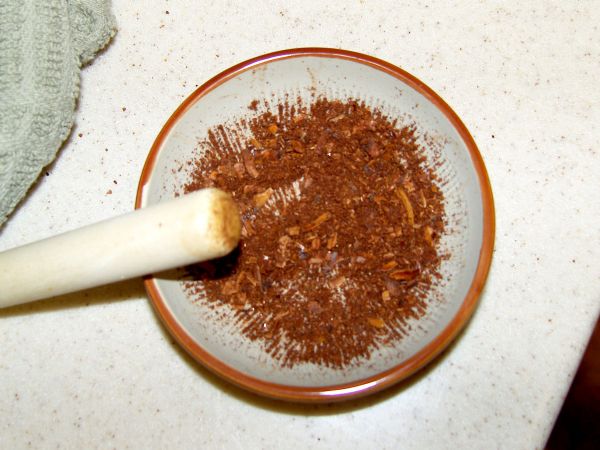 Crushed Star Anise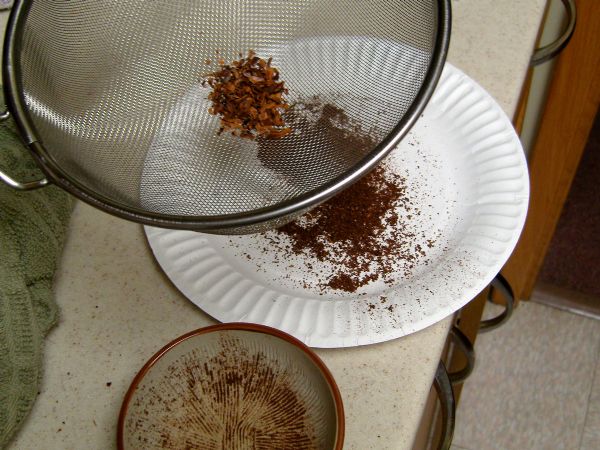 Used a strainer to keep large pieces out (then crushed them and repeated)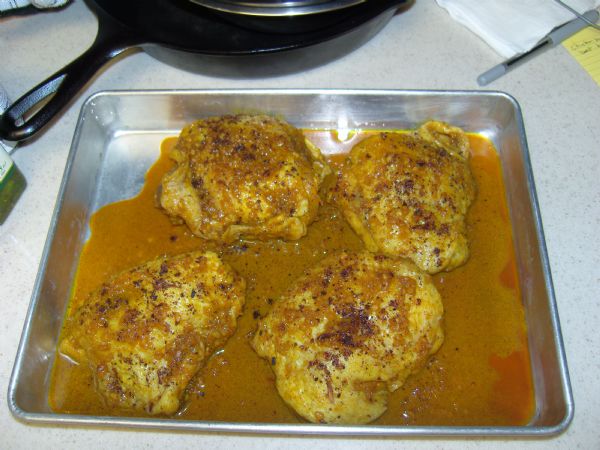 Add crushed star-anise to top of chicken thighs 30 minutes before baking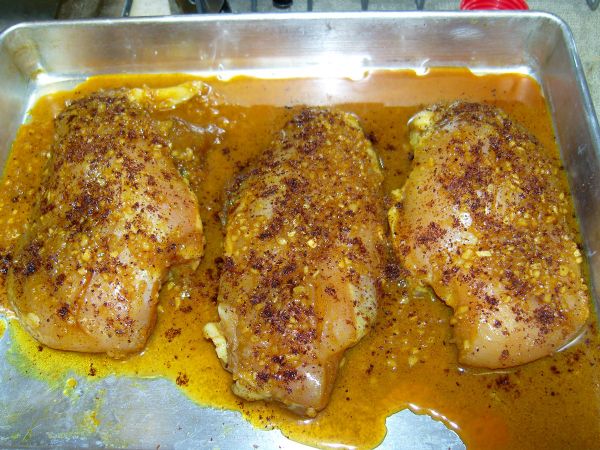 Topped the chicken breasts with star anise (probably too much here - a little goes a long way).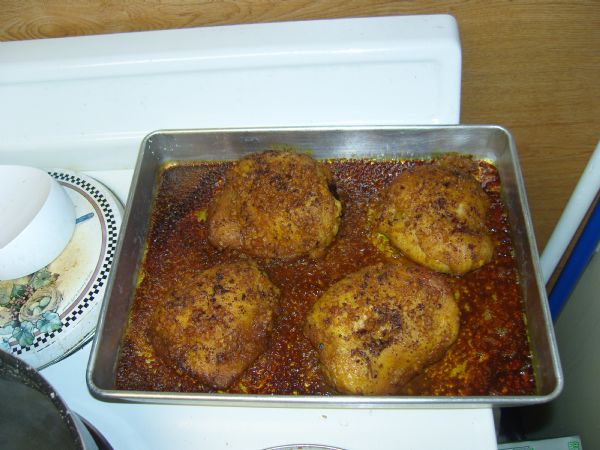 Here are the chicken thighs out of the oven. I could probably deglaze the pan and make a sauce.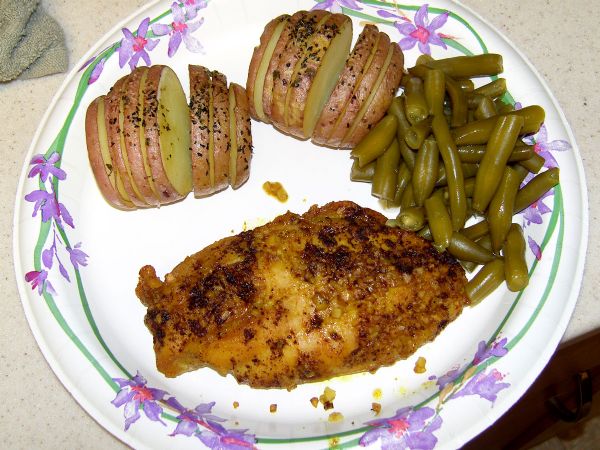 Five-Spice Chicken