Another very easy recipe with Kielbasa. I like the glazed, sweet mustard sauce (these sort of have the same taste as mini sausage links from a slow-cooker.
Ingredients
1 pound of kielbasa, cut into 1 inch pieces
1/4 cup of dry white wine
1/2 cup of chicken broth
1/4 cup dijon mustard
3 Tablespoons of brown sugar
Cooking Directions
Add wine, chicken broth, and Kielbasa to a skillet and bring to a boil. Reduce heat, cover and simmer for 20 minutes.
Stir in the mustard and brown sugar and bring back to a boil. Leave uncovered and cook for about 10 minutes on medium-high heat (stirring frequently until sauce thickens).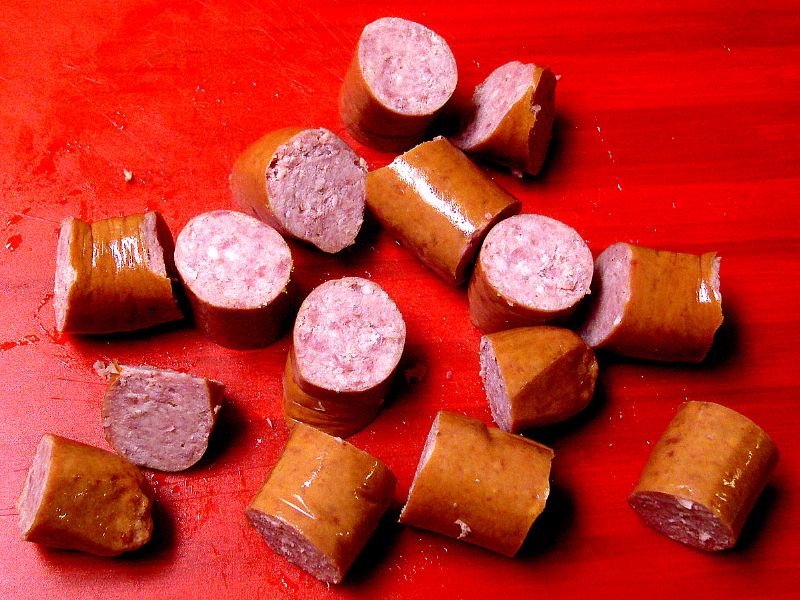 Chop into 1 inch pieces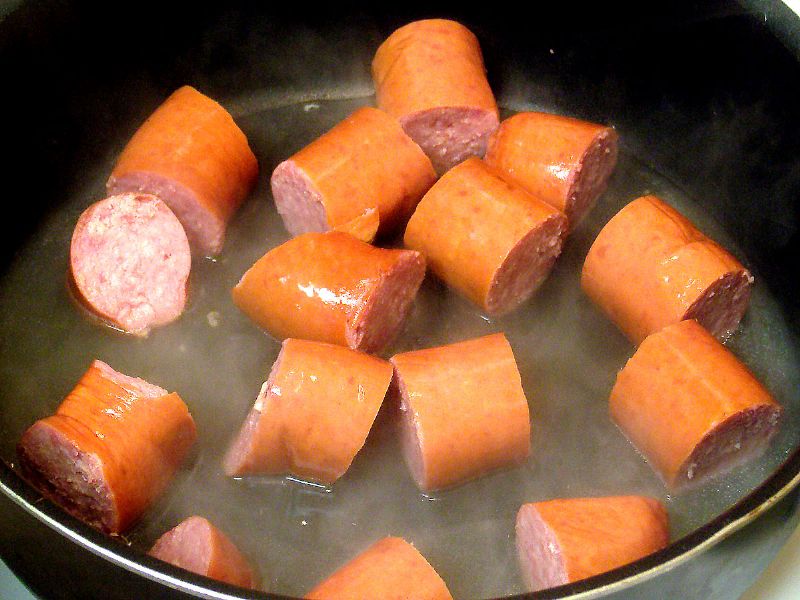 Bring wine, broth and kielbasa to a boil, reduce to simmer, cover for 20 minutes.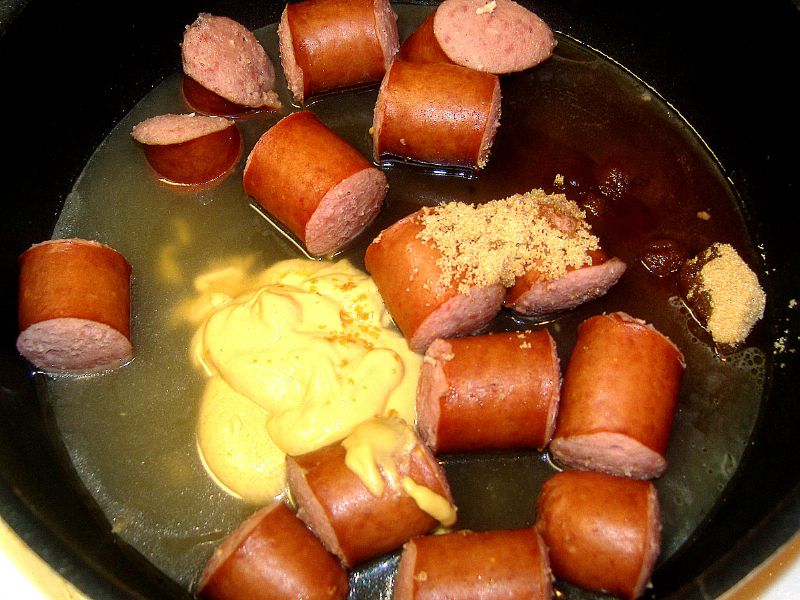 After cooking, add mustard and brown sugar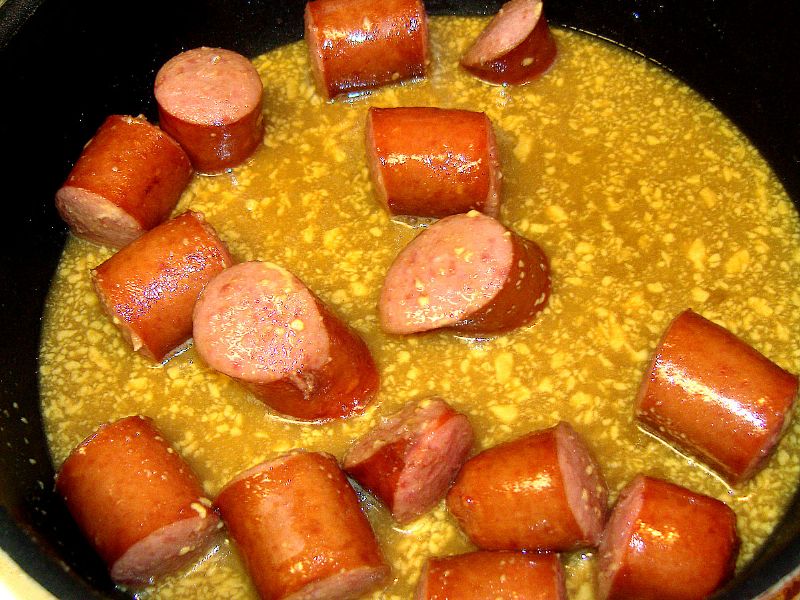 Mix together the mustard sauce in the skillet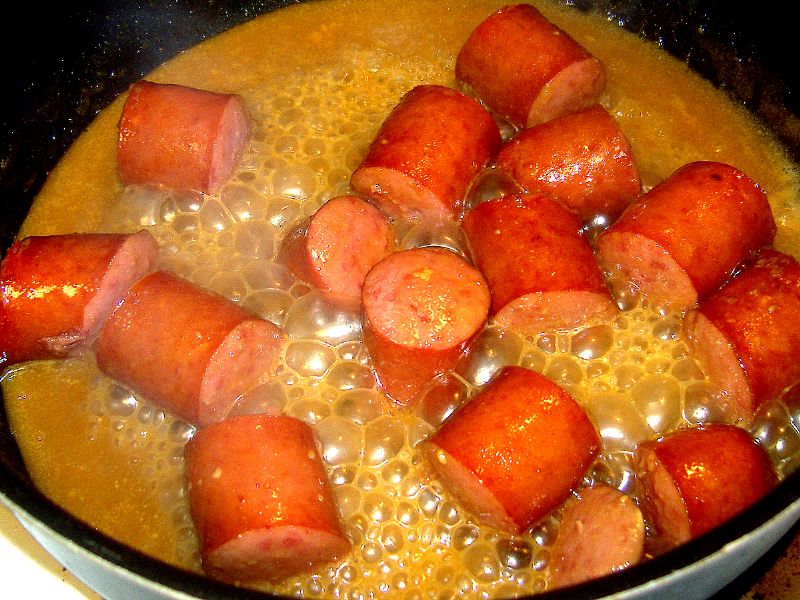 Bring to a boil. Stir frequently.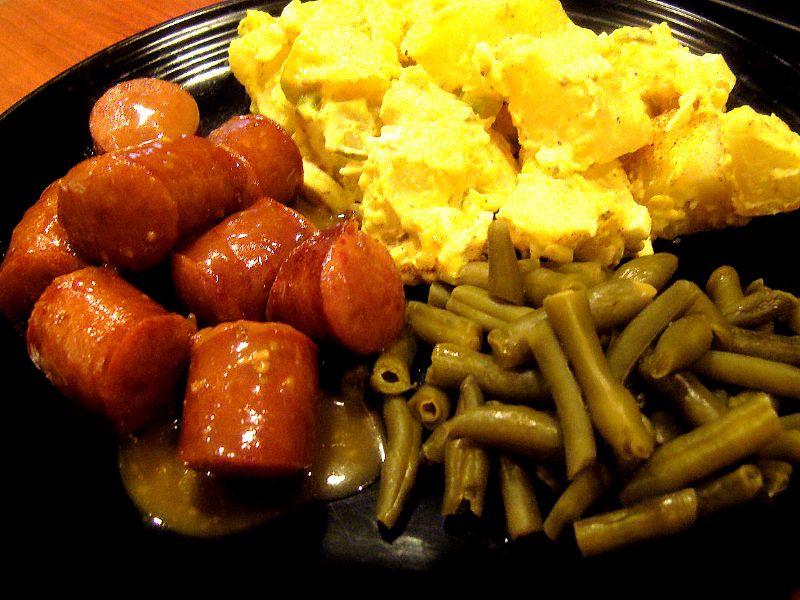 Glazed Kielbasa