I really enjoy roasted tomatoes. This dish provides a hearty, garlicy taste with the right degree of spice. It can be used with any pasta (a wide ribbon pasta like Reginette is also a good choice - but sadly unavailable in Korea).
Ingredients
2 pounds of tomatoes (plum, grape or cherry), halved
1/4 cup olive oil
2 teaspoons minced garlic
1/2 teaspoon dry oregano
1/2 teaspoon dry basil
1/4 teaspoon kosher salt
1/4 teaspoon ground pepper
1/4 cup olive oil (to drizzle on the tomatoes)
2 tablespoons olive oil (for after cooking)
1 pound cooked pasta
Cooking Directions
Heat the oven to 375 degrees.
Wash the tomatoes. Cut them in half and place them cut side up on a aluminum foiled covered baking dish (lightly coated with a non-stick cooking spray).
Mix 1/4 cup of olive oil with the garlic, basil, oregano, salt and pepper. Use a spoon to cover the tomatoes with the mixture. Cover with the remainder of the olive oil. Bake for 35 minutes.
Cook the pasta according to their directions.
When the tomatoes are done, take half of them and place them in a bowl. Mash them using a tomato masher (or a fork). Top with the pasta and mix together. Serve, topping with the remainder of the tomatoes and fresh Parmesan cheese.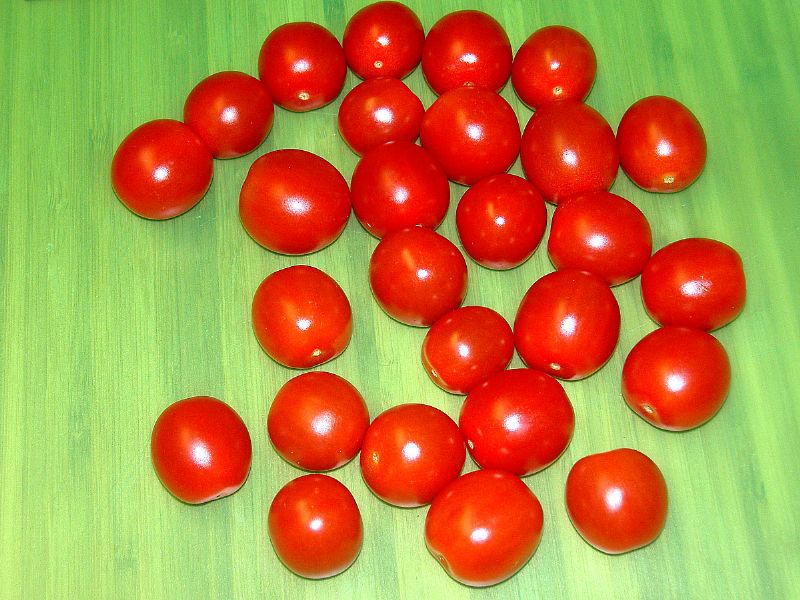 Tomatoes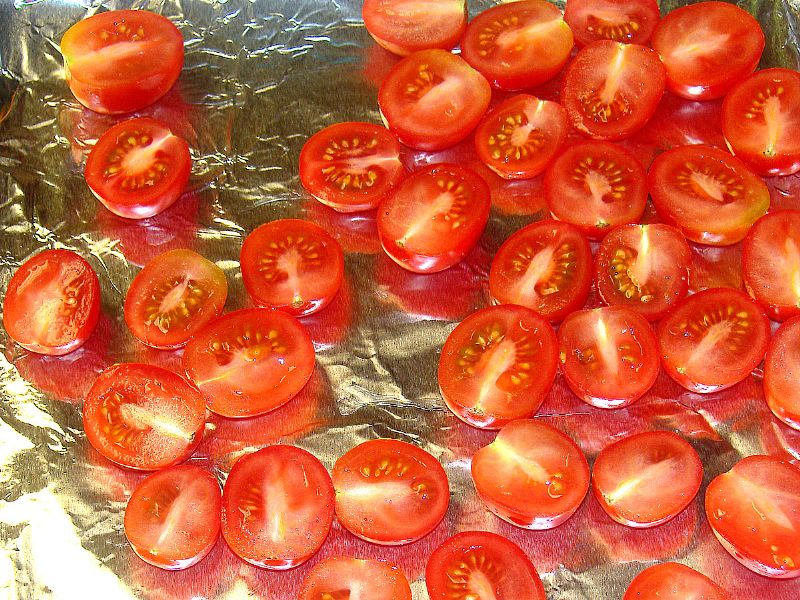 Cut lengthwise and place cut side up on sprayed, foiled baking sheet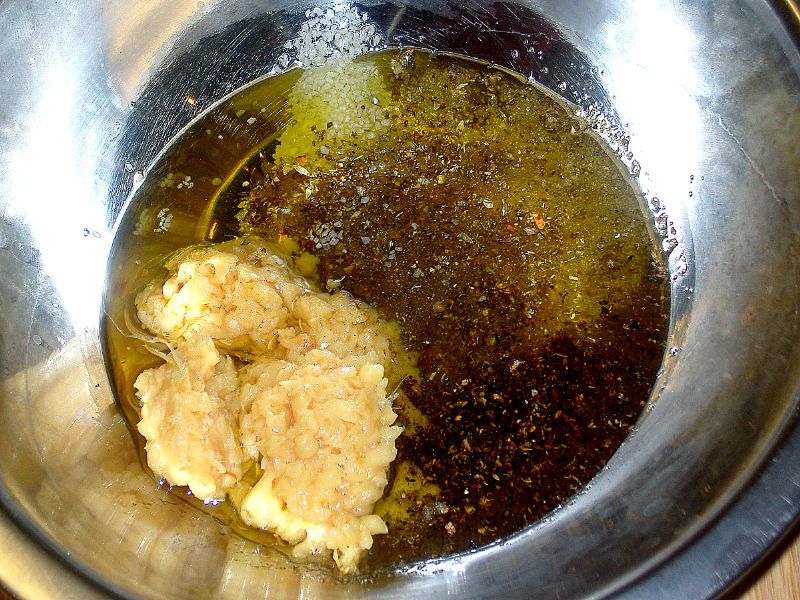 Mix garlic, salt, pepper, basil and oregano in bowl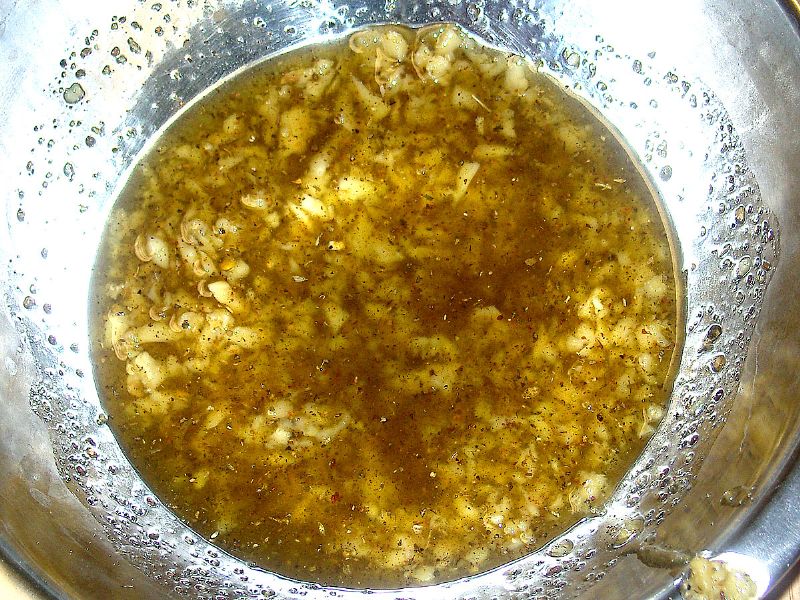 Garlic mixture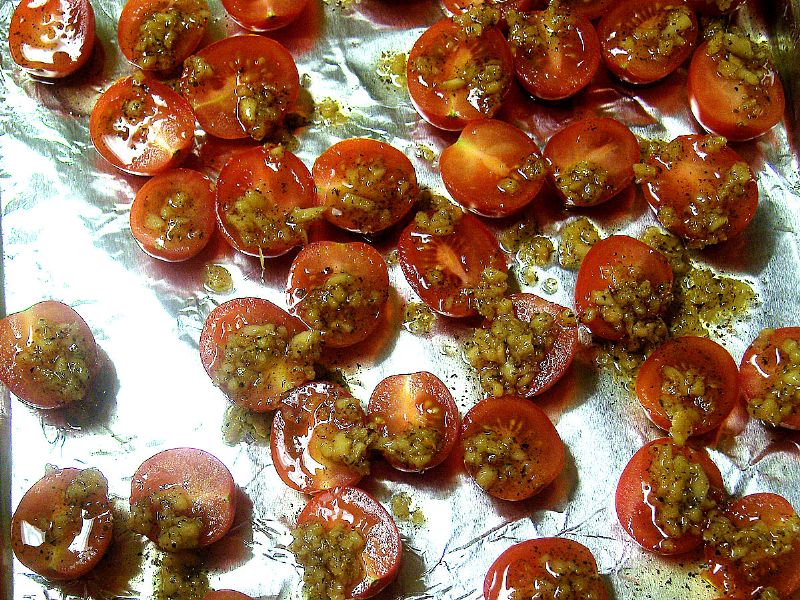 Cover tomatoes with mixture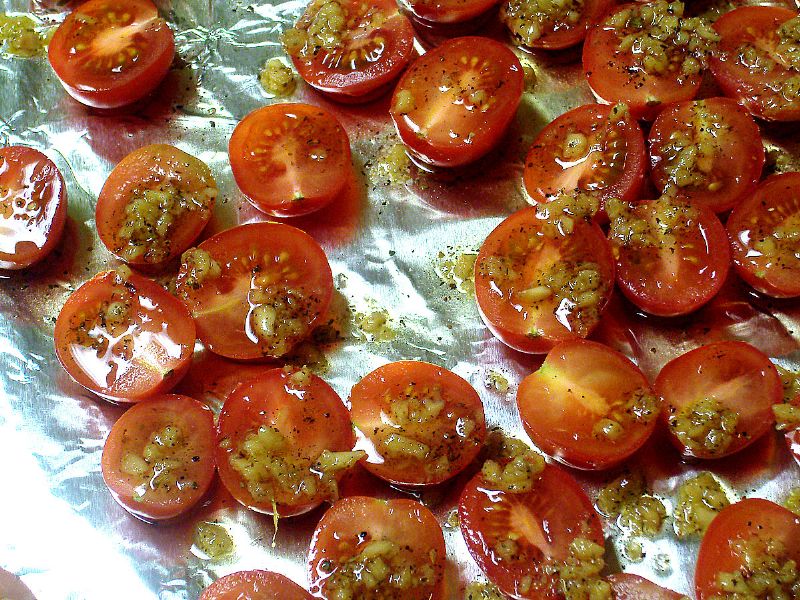 Drizzle remaining oil over tomatoes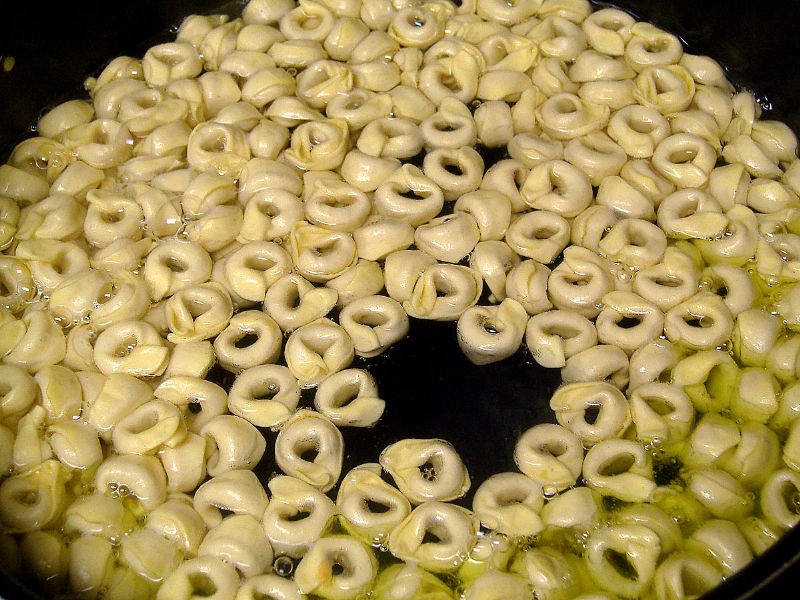 Prepare pasta (I used Tortellini in this case - hence the recipe name)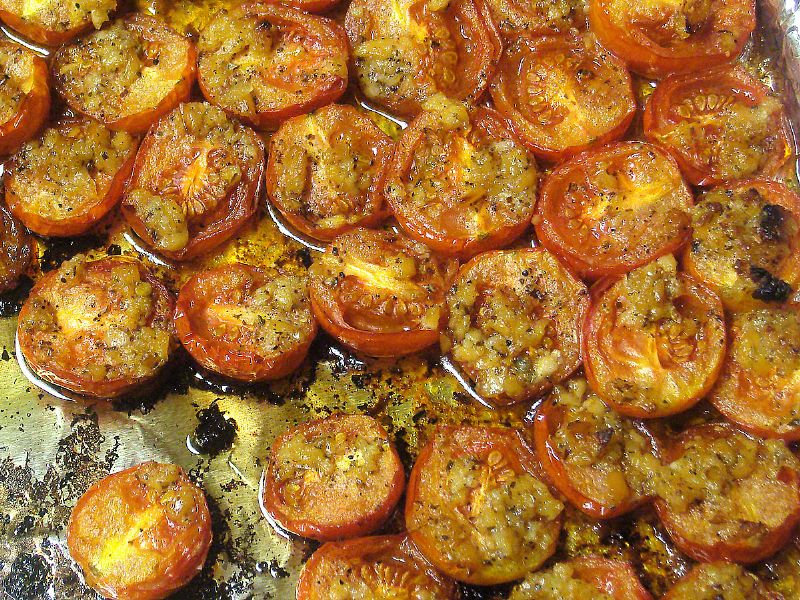 After 35 minutes, the tomatoes are nice and roasted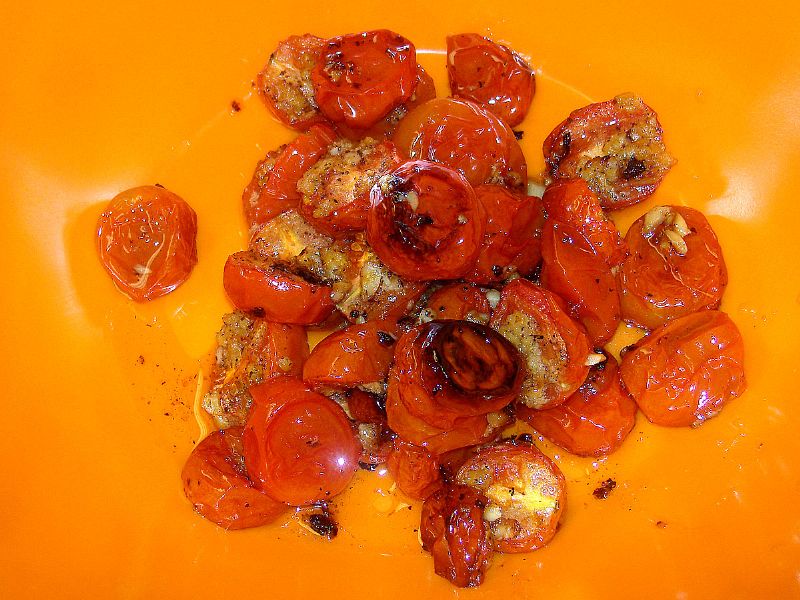 Add half the tomatoes to a bowl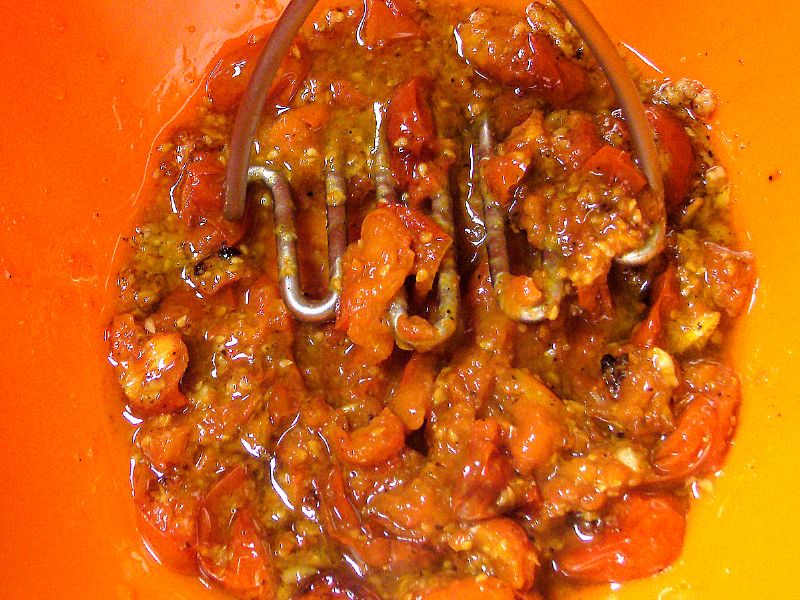 Add oil to mixture and mash.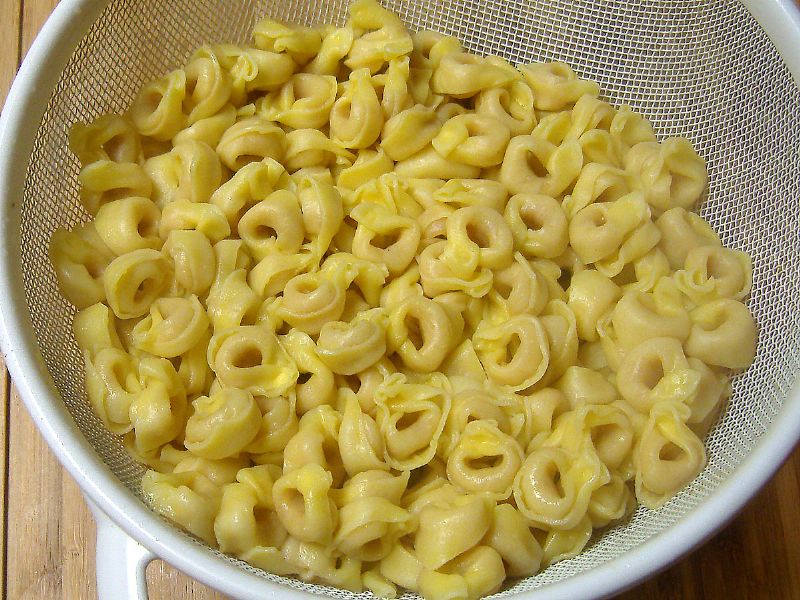 Drain tortellini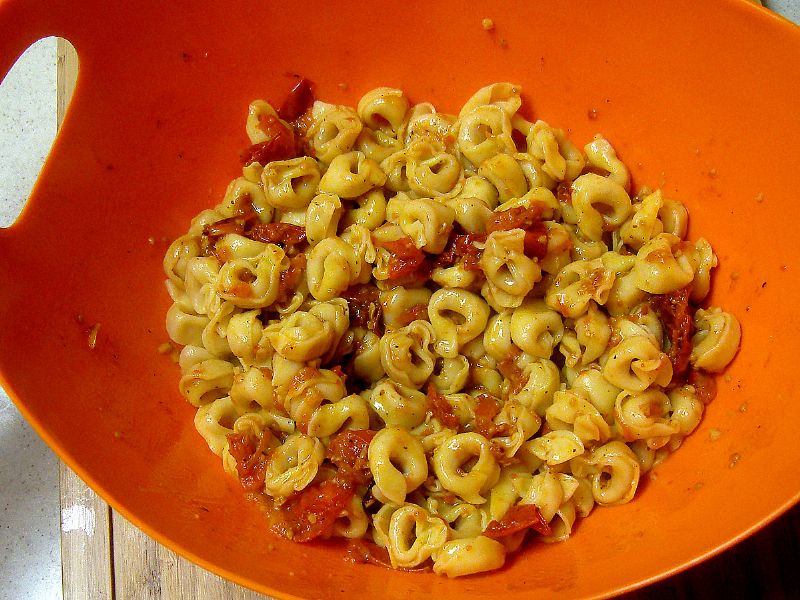 Add to bowl and mix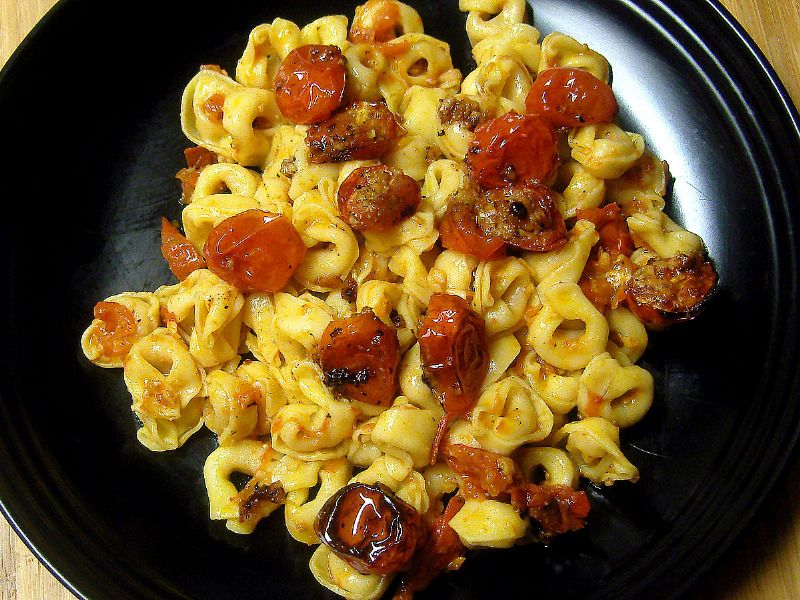 Serve and top with remaining tomatoes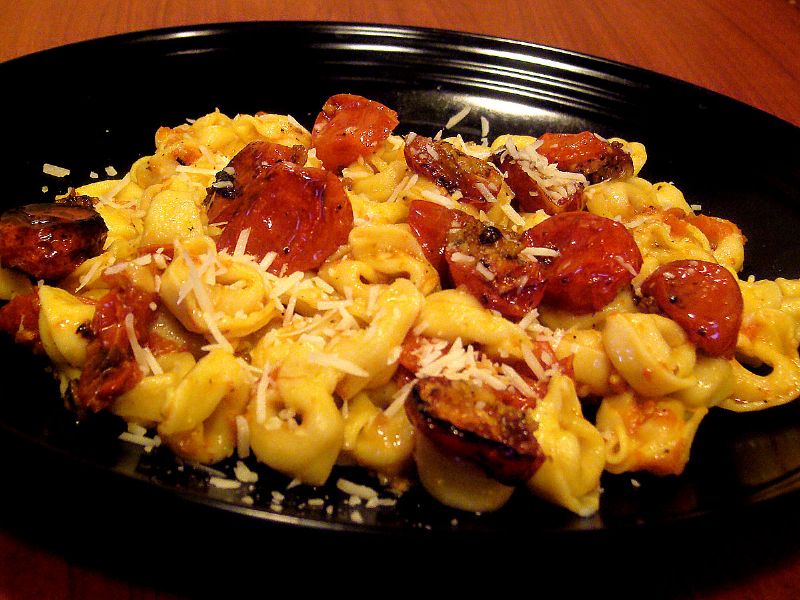 Top with cheese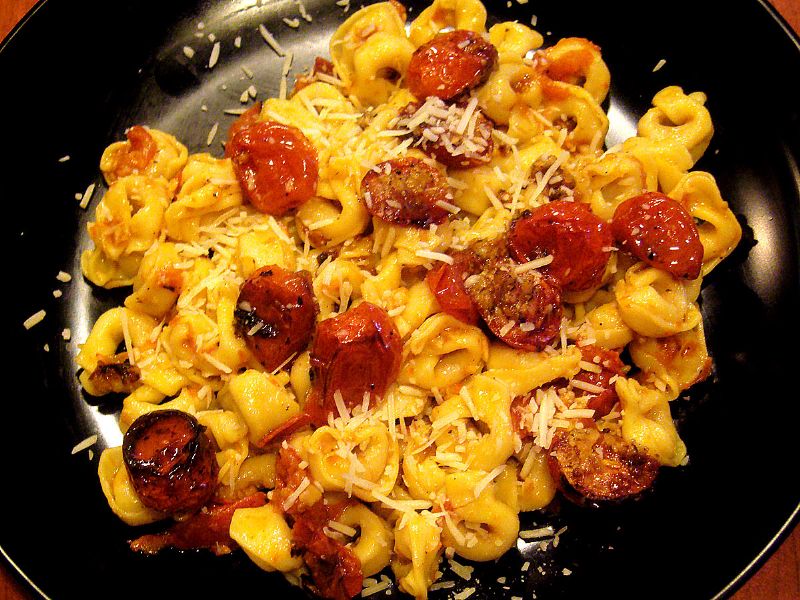 And take another picture!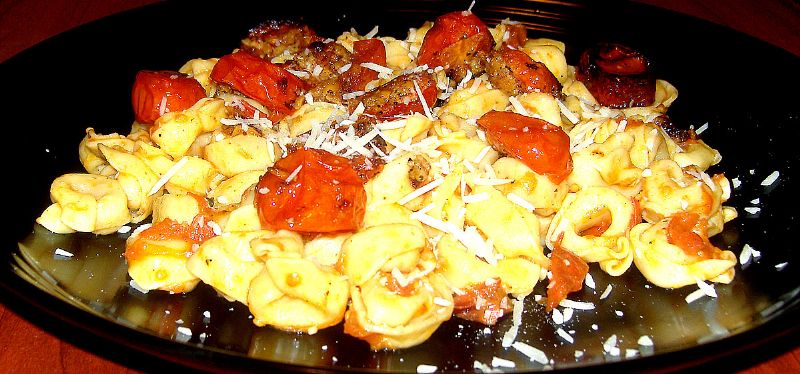 Roasted Garlic Tomato Tortellini