I like shrimp and sour flavors like lemon and lime. I like black beans. I thought I would marry them for something good. I really like the deep, full flavor of the cumin in this.
Ingredients
1 - 2 pounds large shrimp, shelled and deveined
1/2 cup olive oil
1 teaspoon salt
1 tablespoon balsamic vinegar
1 teaspoon ground cumin
1 teaspoon ground fennel seed
1 teaspoon ground coriander seed
1/2 onion, chopped
1 teaspoon curry powder
2 cans black beans, rinsed and drained
1 lime (zested and juiced)
3 cups of rice
Cooking Directions
Clean, rinse, and drain shrimp. Remove the tails.

Toast fennel, coriander and cumin seed in a hot skillet. Grind (with grinder or a mortal and pestle).

In a bowl, add olive oil, balsamic vinegar, salt and 1 teaspoon of the spice mixture (you should have approximately 2 teaspoons left - set that aside, you'll add that to the sautéed onion). Mix it together. Pour over top of the shrimp and fully coat the shrimp.

Place in a sauté pan and cook on medium heat for about 10 minutes (or until shrimp turns opaque throughout).
Meanwhile, from lime, grate 1 teaspoon peel and squeeze 2 tablespoons juice; set aside. Quarter 1 cup of cherry tomatoes (around 10). Rinse and drain the black beans. Set aside.
There should be enough juice in the pan to scoop out 1-2 tablespoons and put into a second sauté pan. Sauté the onion in the pan until the onion is translucent. Mix in 1 teaspoon of curry powder to the other ground spices. When the onion is ready (around 8 minutes), mix in the curry, coriander, fennel, and cumin to the onion. Stir.

Add the black beans, lime peel and juice, 1/4 teaspoon salt, and 1/4 teaspoon coarsely ground black pepper. Cook 3 minutes or until heated through. Add tomatoes. Cook for 1 additional minute.

Spoon black bean mixture onto 4 dinner plates (over a bed of rice). Top with shrimp and any liquid in bowl. Serve warm.
Cooking Notes
I have done this with and without draining the beans. I liked them drained so I could reduce the sodium. Either way, they come out good.
Makes great leftovers, so even when I am just cooking for myself, I make enough for 4 and eat the leftovers throughout the week.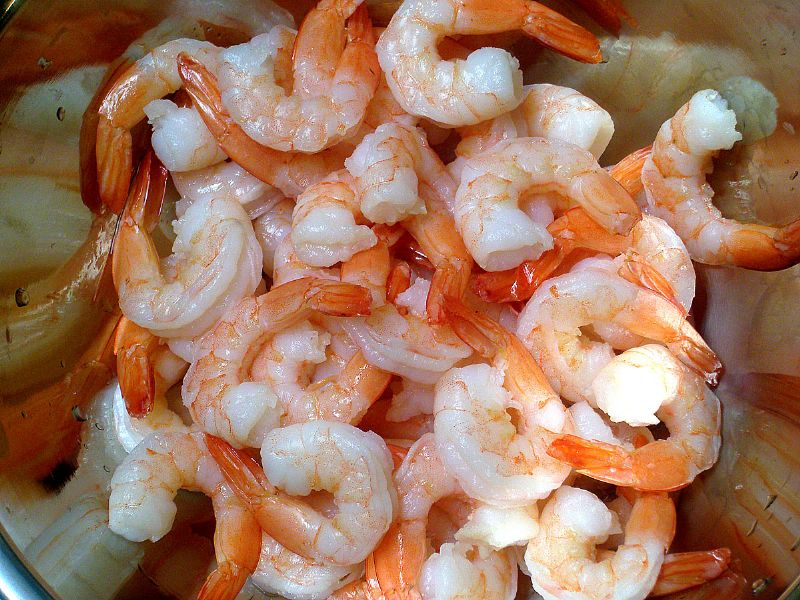 1 - 2 pounds of shrimp (this was 20 ounces).
Rinsed and the tails removed.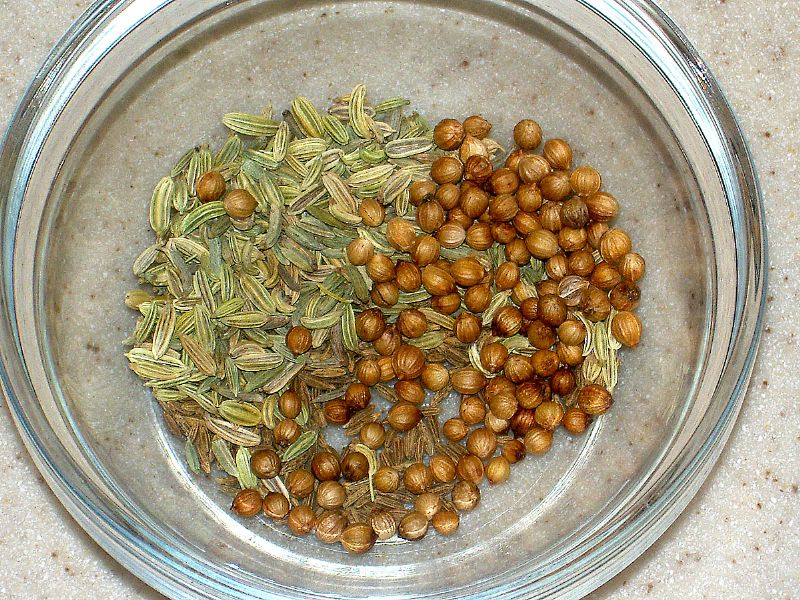 1 teaspoon each of coriander, fennel and cumin seed.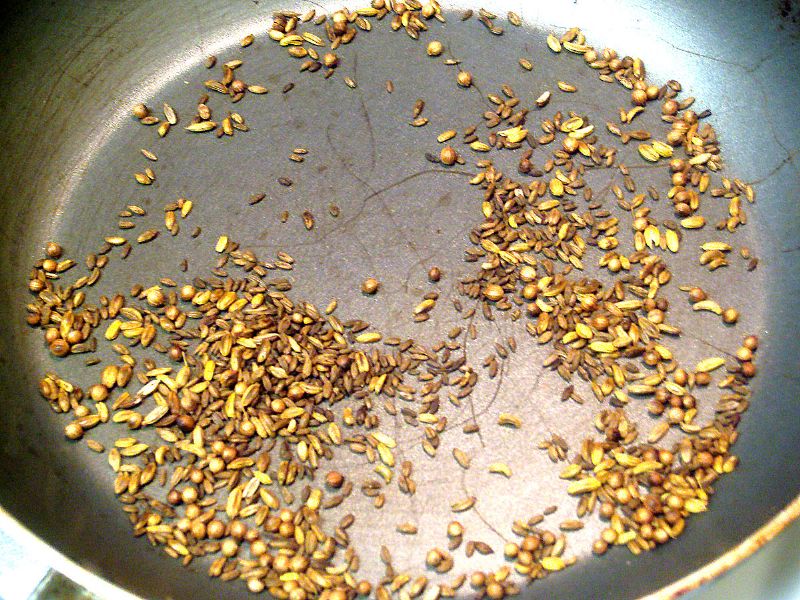 Toast (high heat - for around 1 minute stir constantly to keep from burning)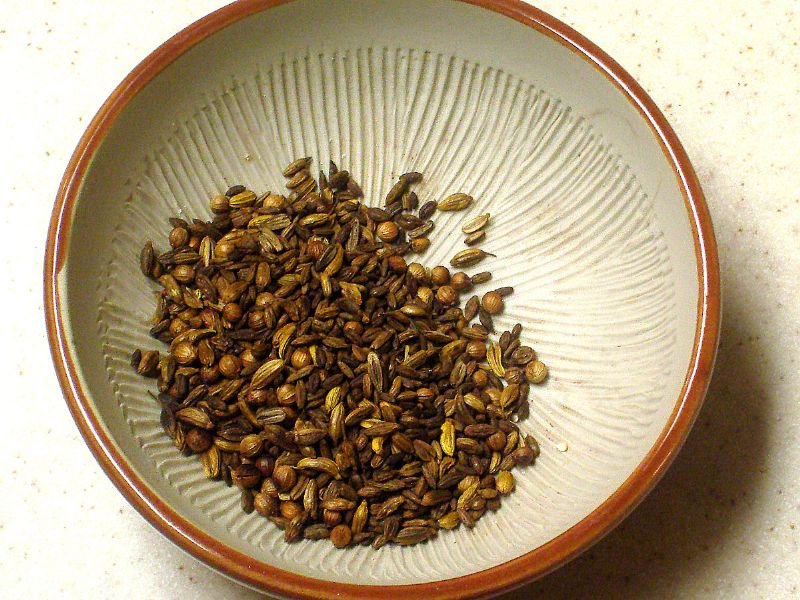 Toasted and put into a pestle.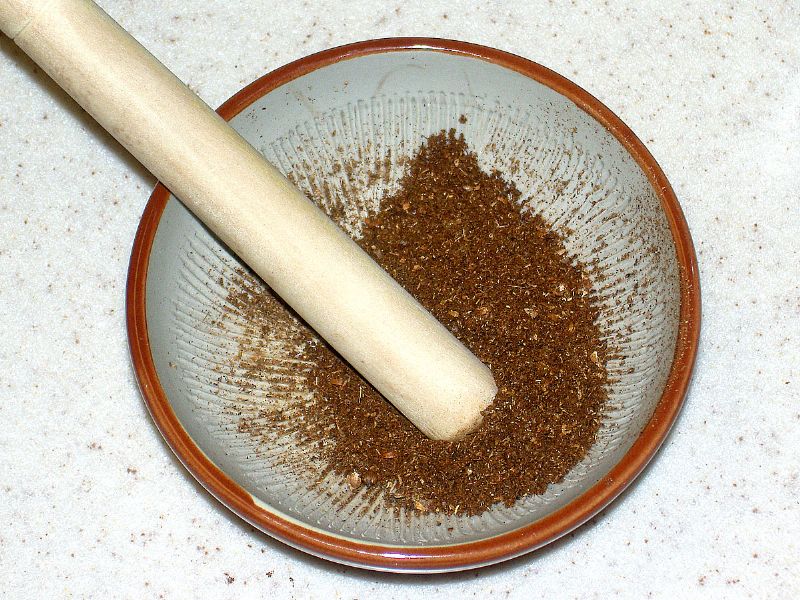 Ground.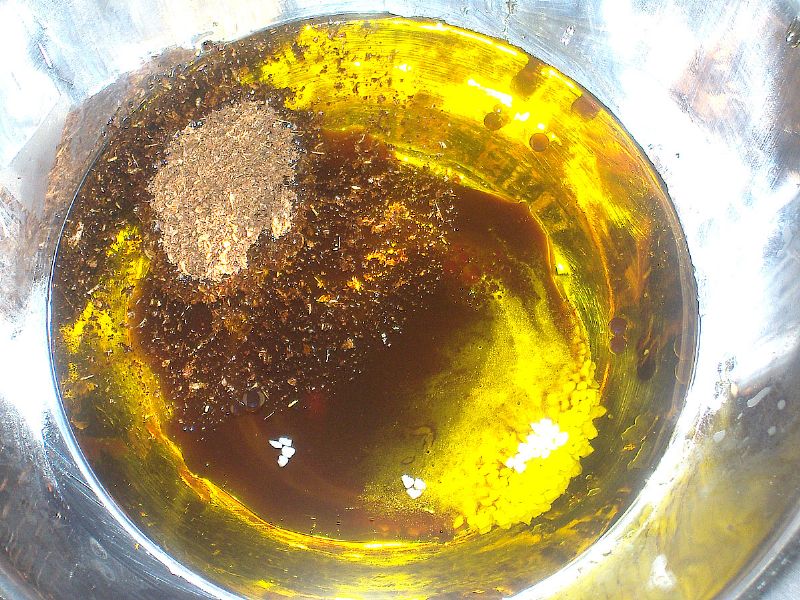 Mix together the oil, balsamic vinegar, salt and 1 teaspoon of the cumin/coriander/fennel)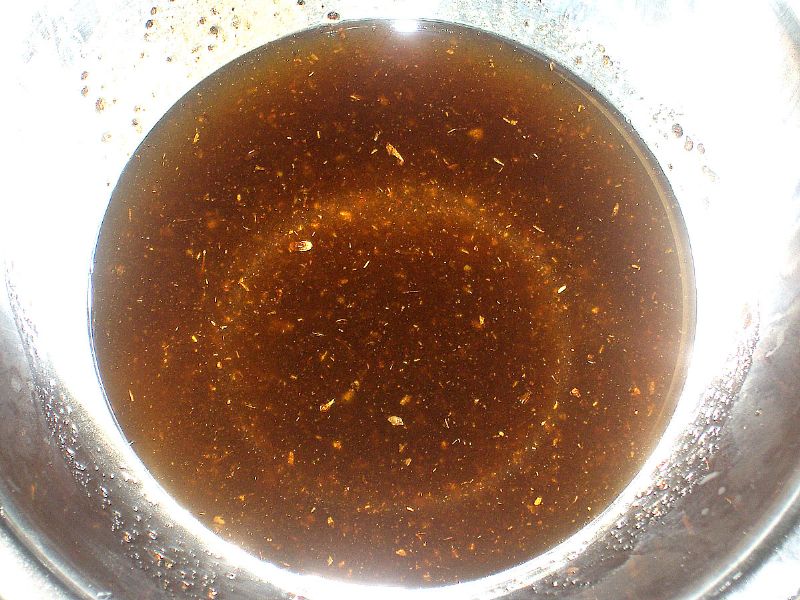 Mixed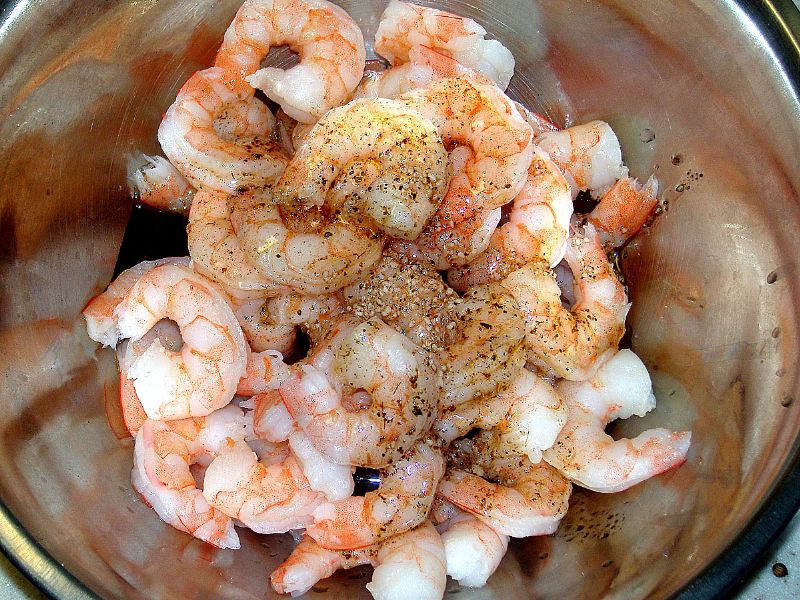 Pour oil mixture over shrimp.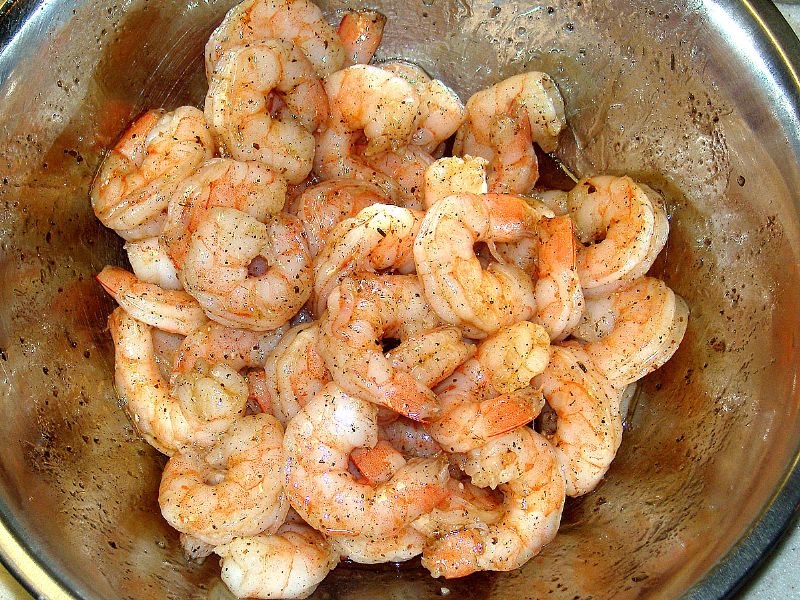 Fully coat the shrimp.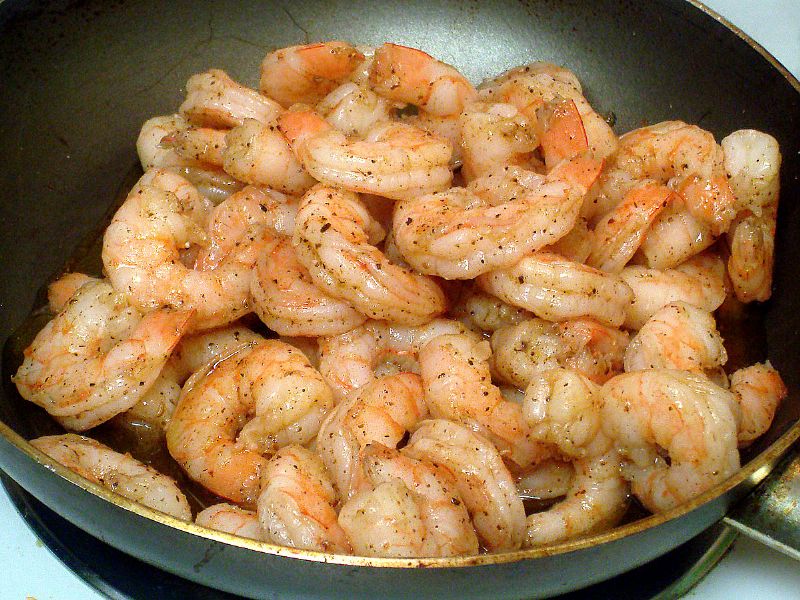 Sauté over medium heat.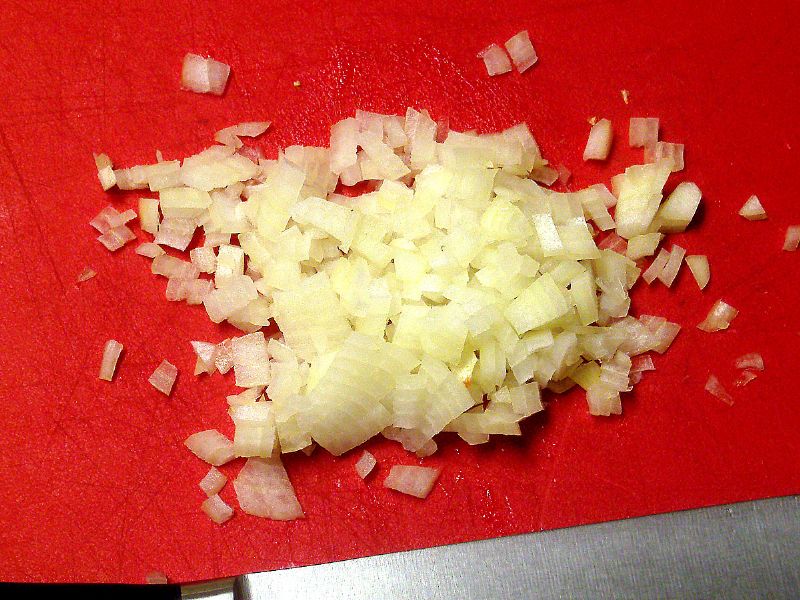 Chop half an onion.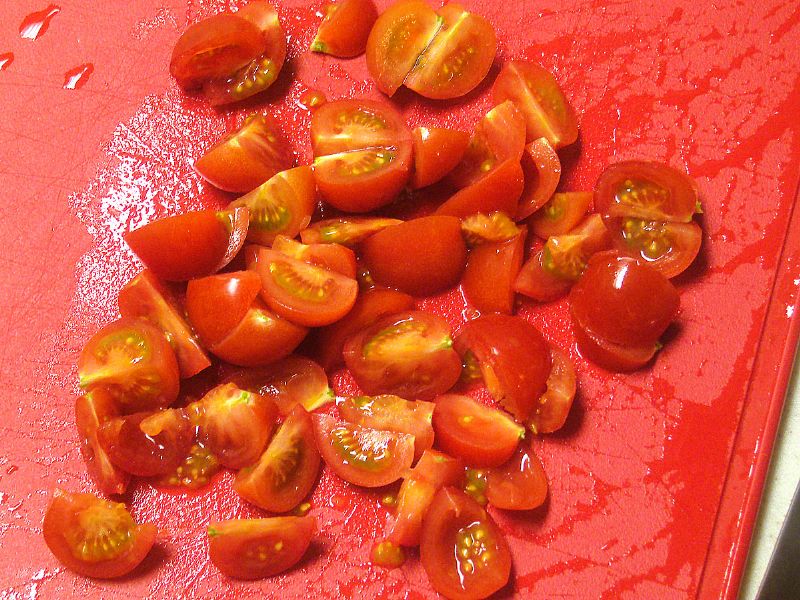 Quarter cherry tomatoes.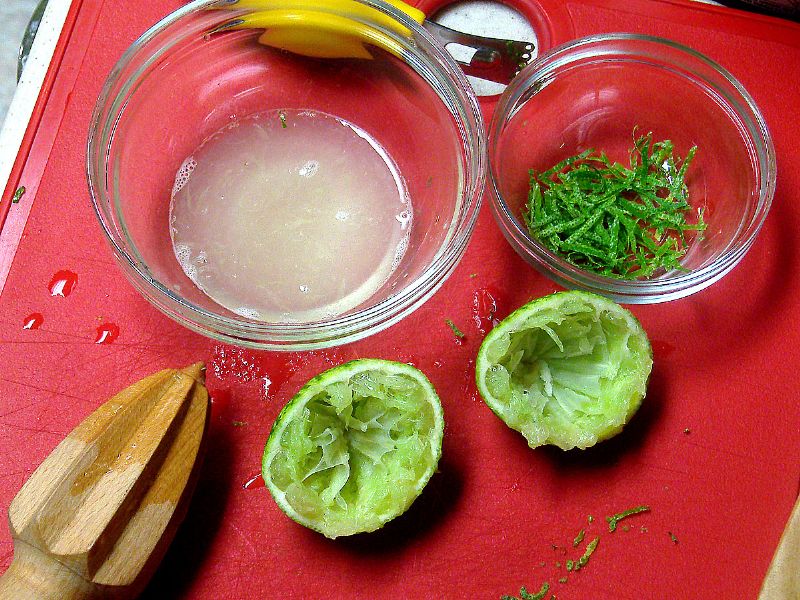 Zest and juice a lime.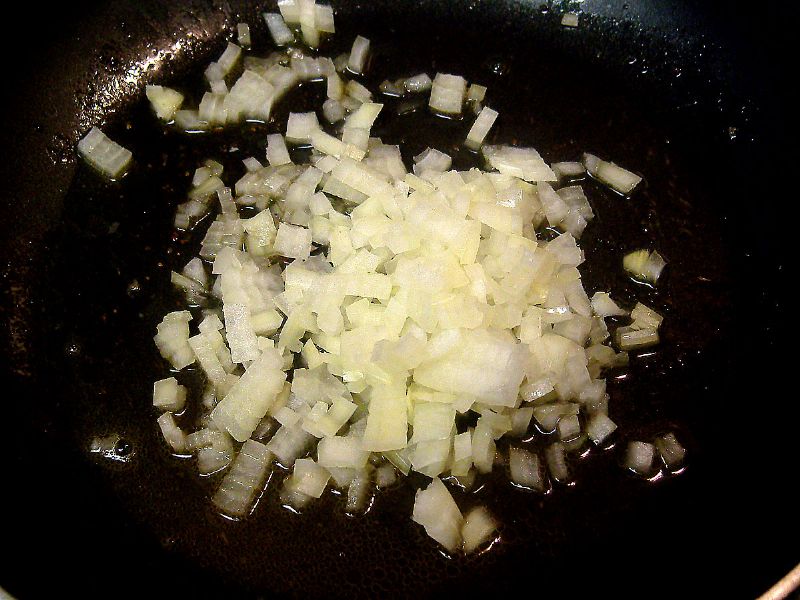 Sauté onions in 1-2 tablespoons of the liquid (oil/vinegar) from the shrimp (sweated after 5 min).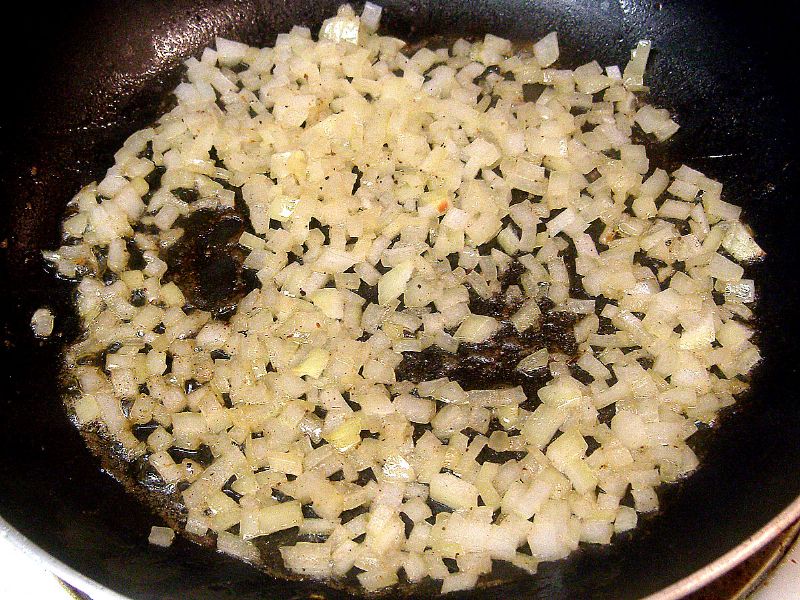 Here the onions are done.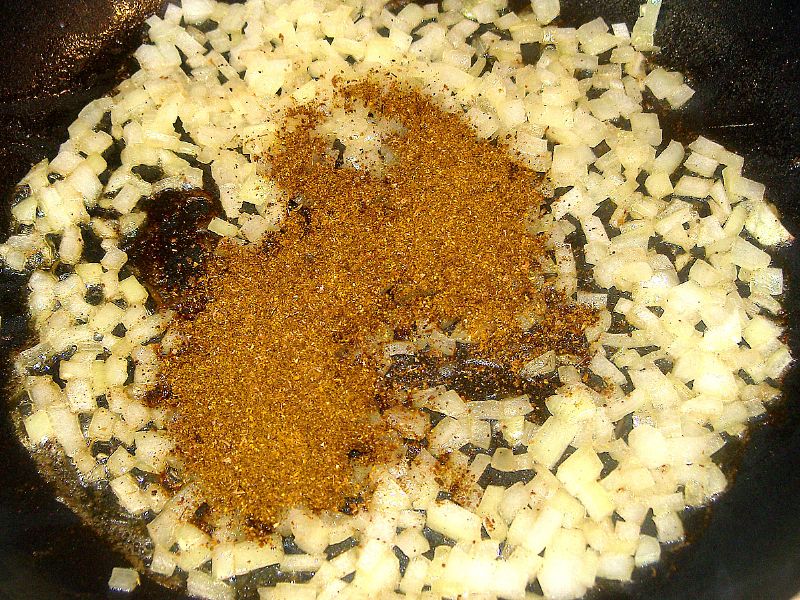 Add 1 teaspoon curry powder to the remaining coriander/fennel/cumin. Add to the onions.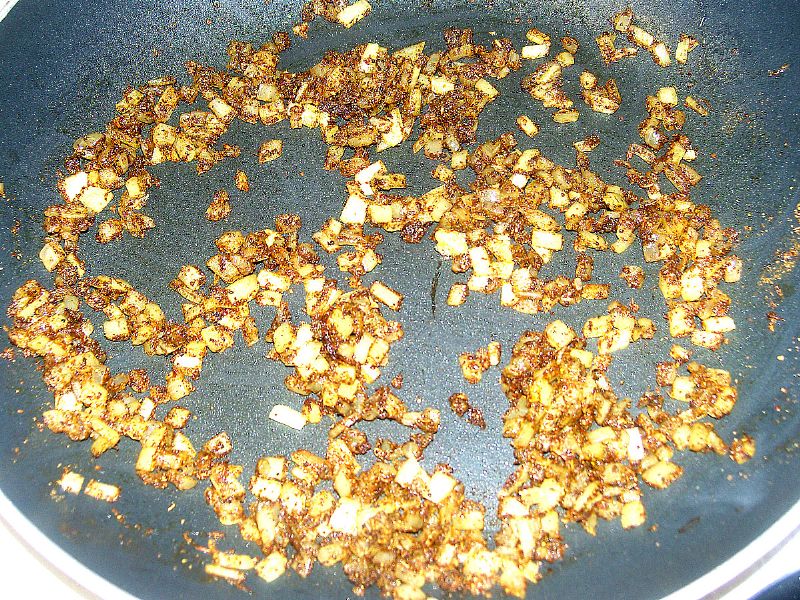 This quickly mixes.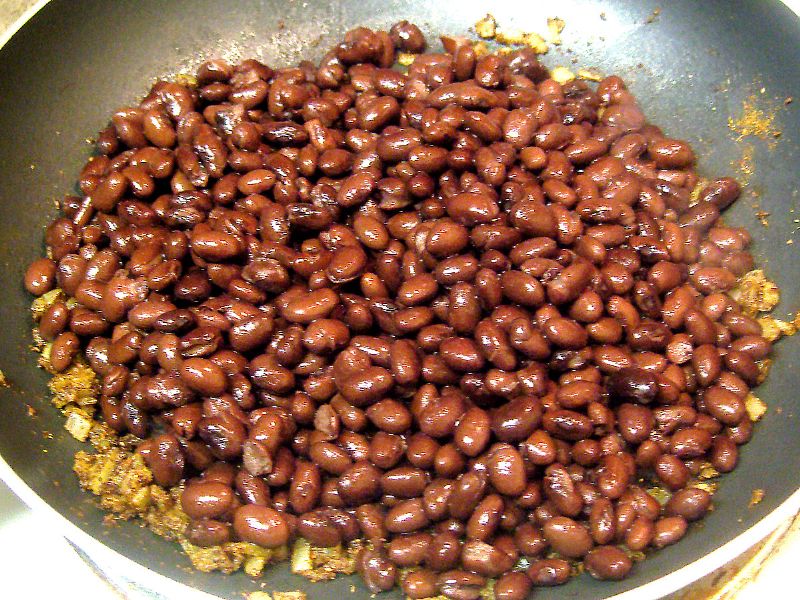 Add beans (which have been washed, rinsed and strained).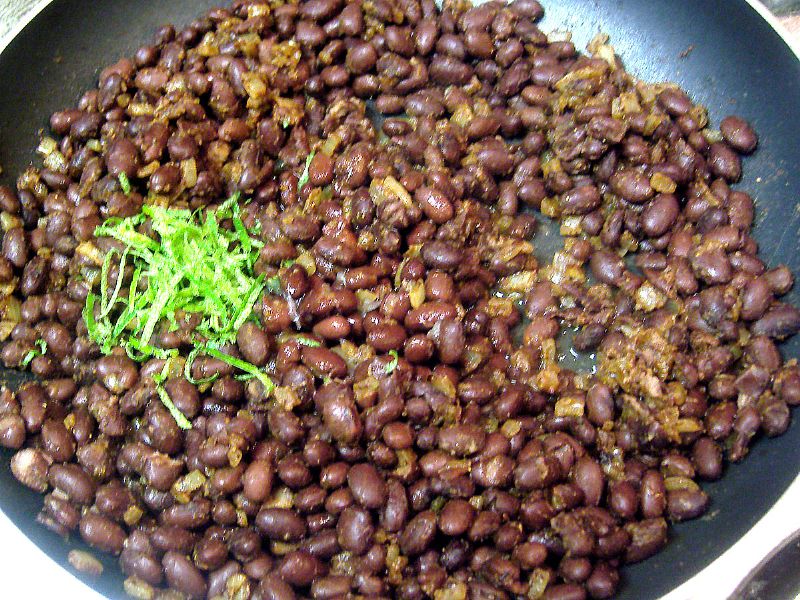 Add lime zest and lime juice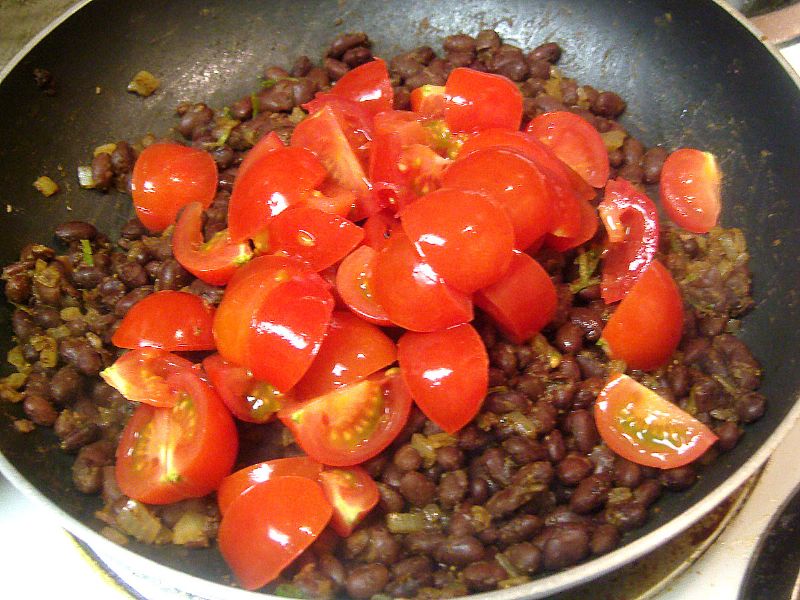 Add tomatoes after the beans are cooked through.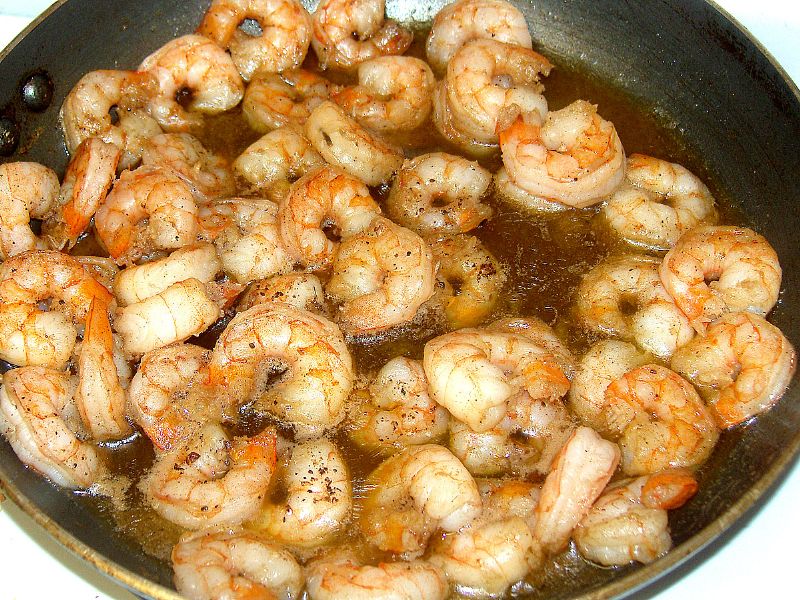 The shrimp is done.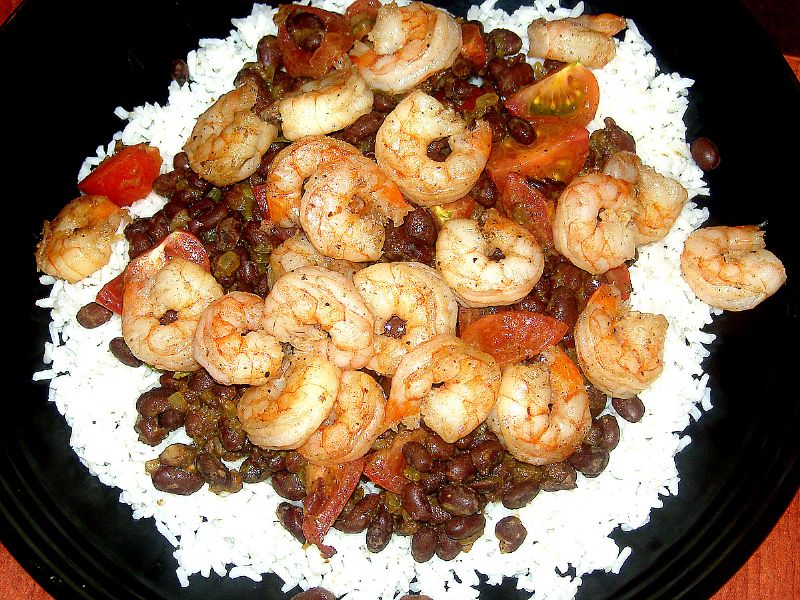 Serve over rice.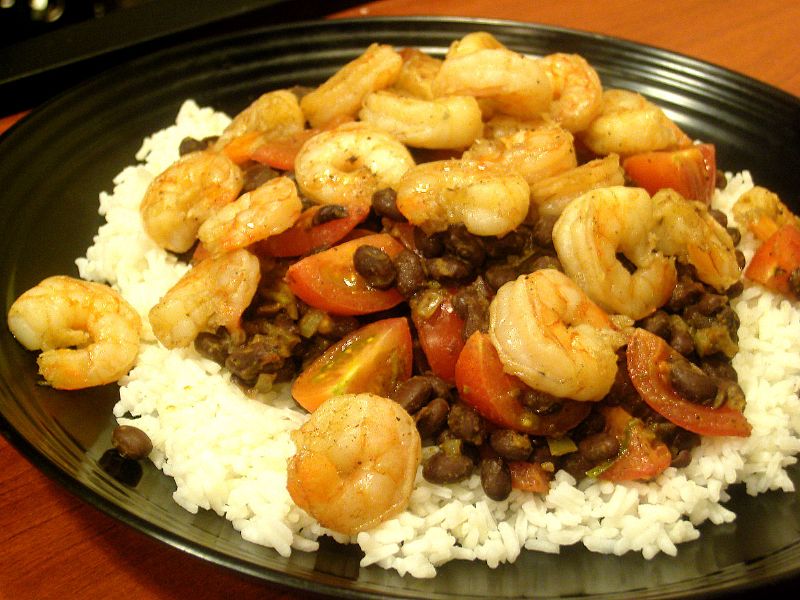 Sautéed Shrimp on Warm Black Bean Salad