One of the first things you can learn to cook is hard boiled eggs. The only way to know if they are cooked is based on temperature and time. Follow these steps for perfect hard boiled eggs.
Ingredients
Eggs - preferably a few days old
3 pinches of salt
Water (enough to cover the eggs by 1 inch)
1 Tablespoon distilled vinegar
1 Teaspoon Baking Soda (optional - only if using very fresh eggs)
Cooking Directions
Place eggs in a pot. Fill pot with enough cold water to cover the eggs by 1 inch. Add salt and vinegar. If eggs are very fresh, add baking powder to help with peeling (this will add a bit of a sulferic taste - you are better off just eggs that are at least 5 days old).
Place on stove. Bring to a boil. Allow to boil for 1 minute. Remove from heat. Cover for 15 minutes. Remove eggs from water with a slotted spoon and place in a bowl of ice water (to stop the cooking). Peel and serve.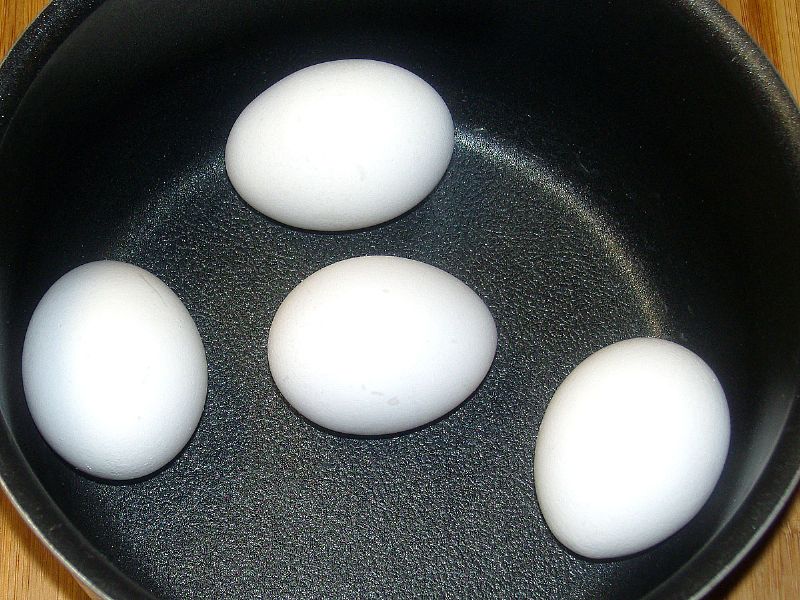 Gently place eggs into pot.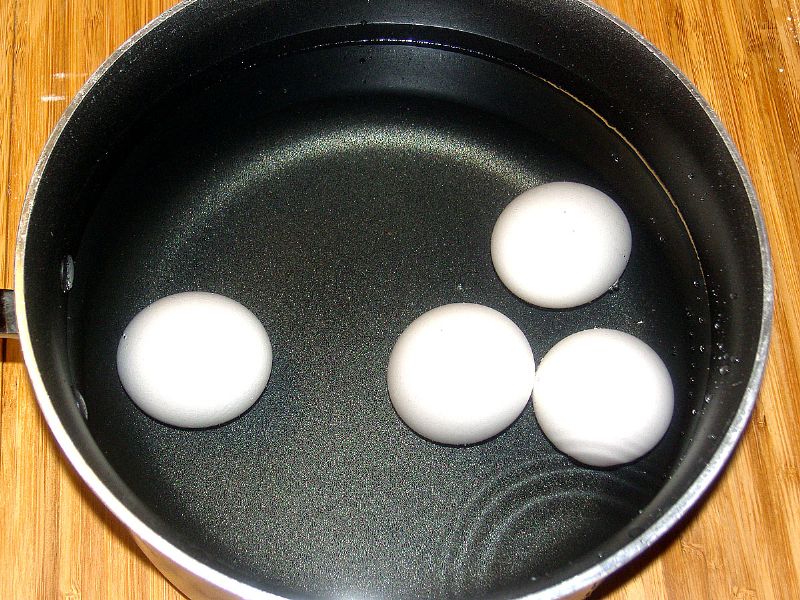 Fill pot with cold water, covering eggs by 1 inch.
Add salt and vinegar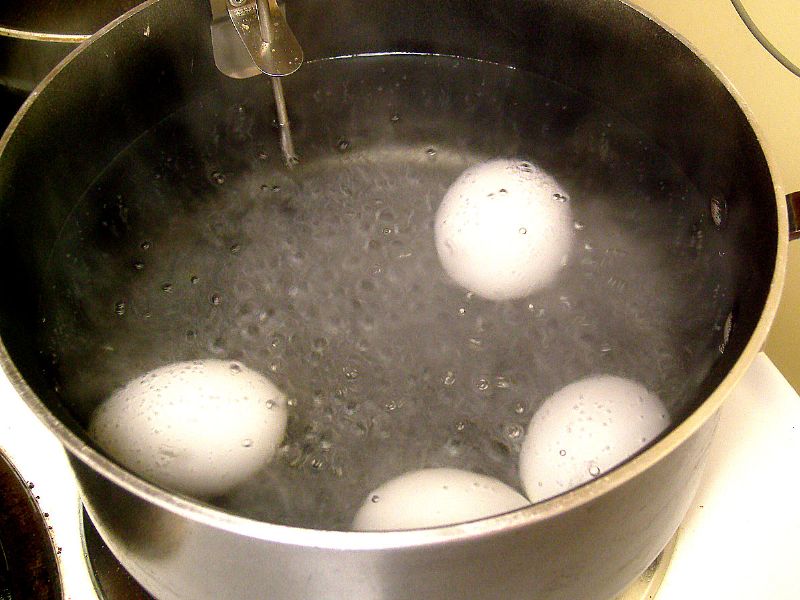 Bring to a boil. I use my cooking thermometer to tell me when the water is about to boil.

This warns me so I can only boil the eggs for 1 minute so they are not overcooked.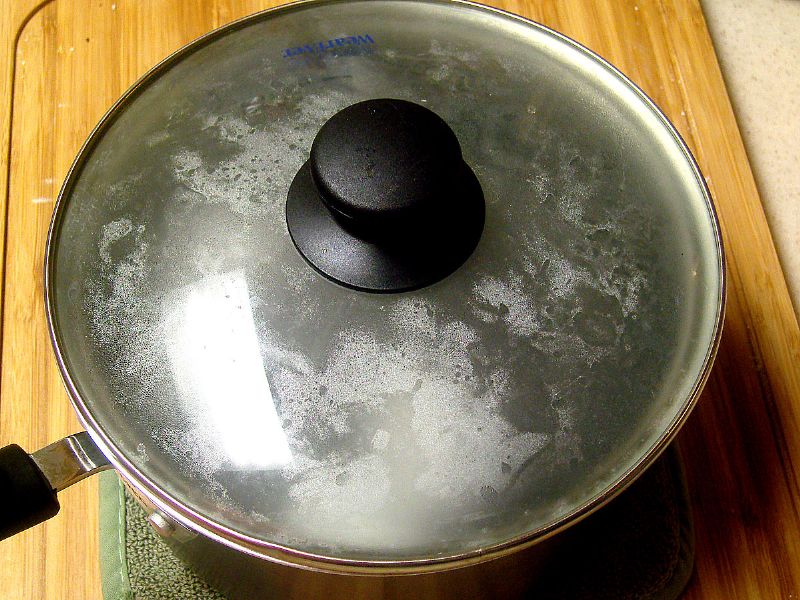 Cover and leave out for exactly 15 minutes.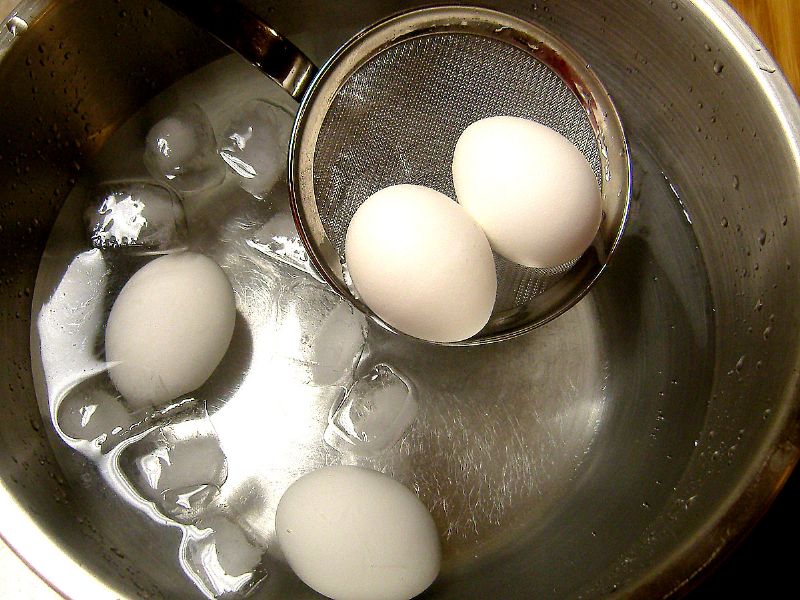 Move to ice bath to stop the cooking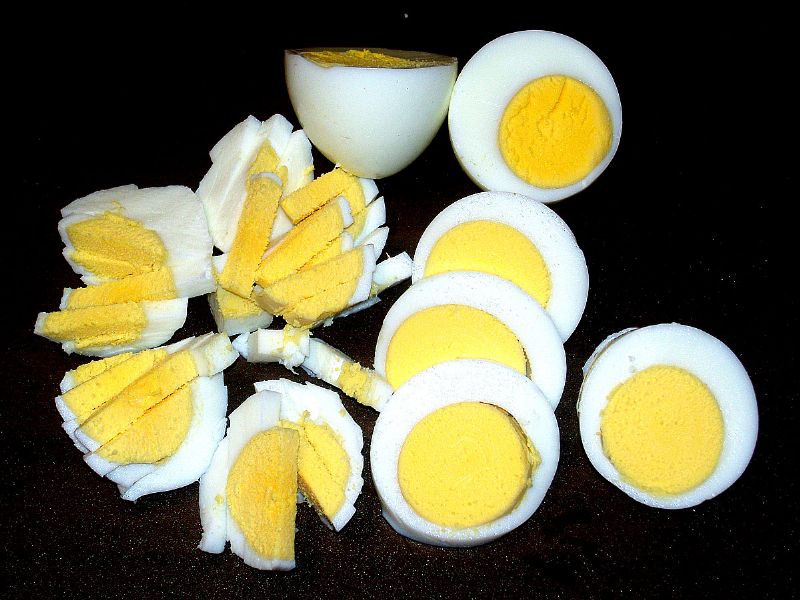 Hard Boiled Eggs