Before I made these, the only time I ever had brussels sprouts was at Hohenfels during the "victory" steak and potatoes dinner. I decided to give them a try and thought they were pretty good. Roasting is very easy to do and the balsamic vinegar gives this a great taste.
Ingredients
2 pounds Brussels sprouts
1 tablespoon chopped fresh thyme leaves or 1 teaspoon dried
1 tablespoon chopped fresh oregano leaves or 1 teaspoon dried
1/4 cup pine nuts
3 garlic cloves (quartered)
1/2 teaspoon kosher salt
1/4 teaspoon freshly ground black pepper
1/4 cup extra-virgin olive oil
1/2 cup balsamic vinegar
Cooking Directions
Heat the oven to 400 degrees F.
Cut the bottoms off the Brussels sprouts and trim off any damaged outer leaves. Soak them in a bowl of cold water for a few minutes and drain them well. Cut them in half and put them into a roasting pan. Add the thyme, oregano, pine nuts, garlic, salt, and pepper. Add the olive oil and vinegar and toss everything well to coat. Put the roasting pan into the oven and cook for 20 minutes. Give everything a good stir and cook for 25 minutes more, or until the Brussels sprouts are nicely browned and caramelized. Serve immediately.
Cooking Notes
Watch these closely. If you don't have a full two pounds, they'll cook quicker.
Also, you could just add the pine nuts at the end (toasted), to keep them from burning in the oven. The garlic cloves can be omitted if desired.

Sometimes I coat in olive oil, salt and pepper for about 10 minutes before soaking.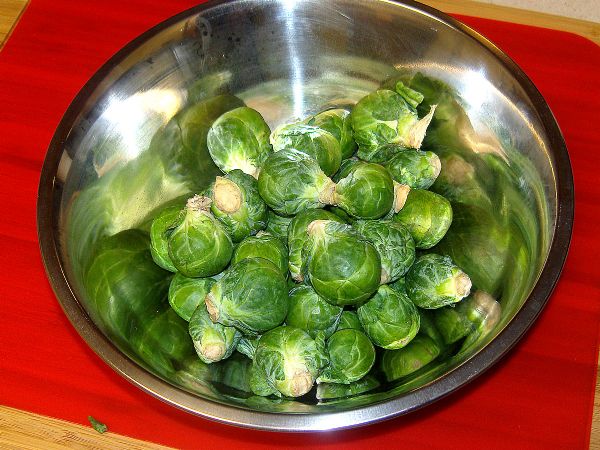 Wash Brussels Sprouts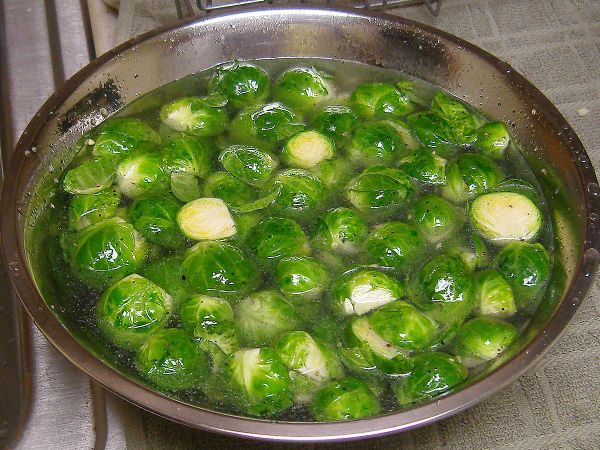 After cutting off the tips and halving the sprouts, soak. This water has a little bit of oil and so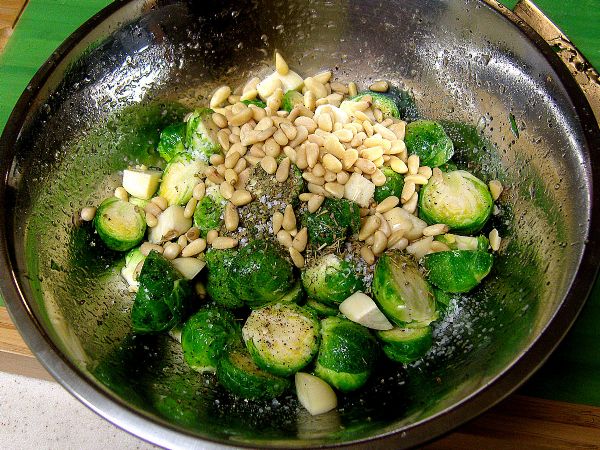 Drain. Add salt, pepper, garlic, thyme, oregano, pine nuts.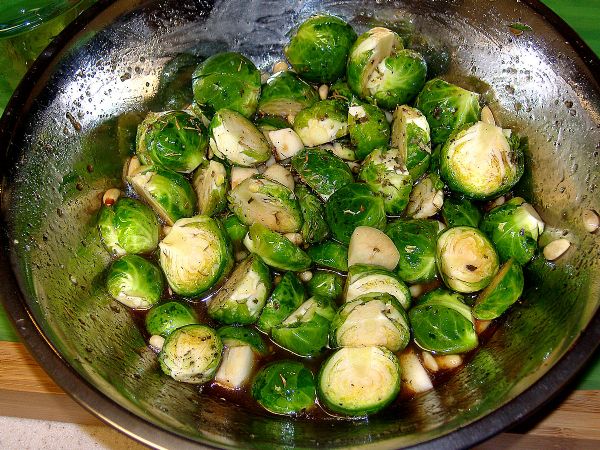 Toss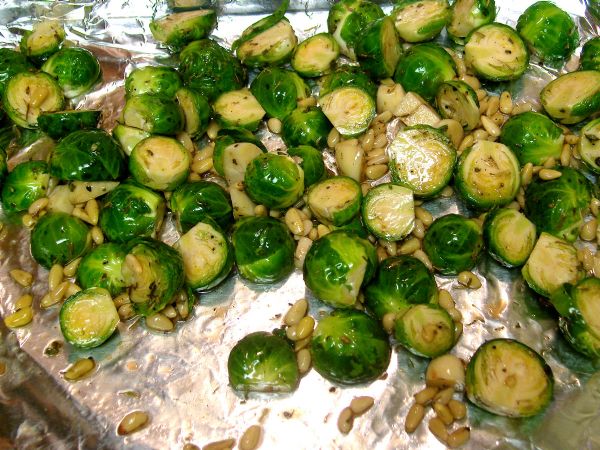 Place on aluminum foil covered baking sheet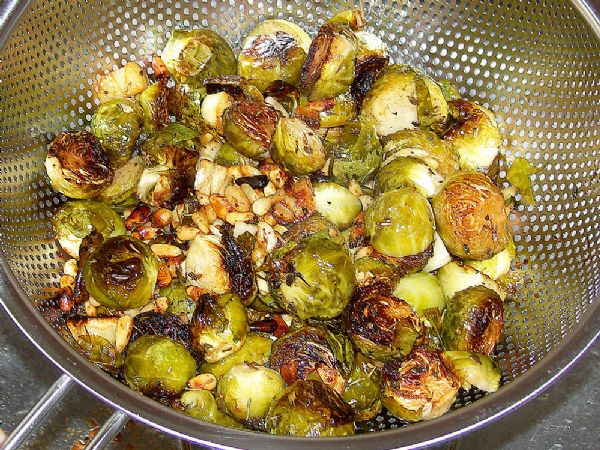 After cooking, drain.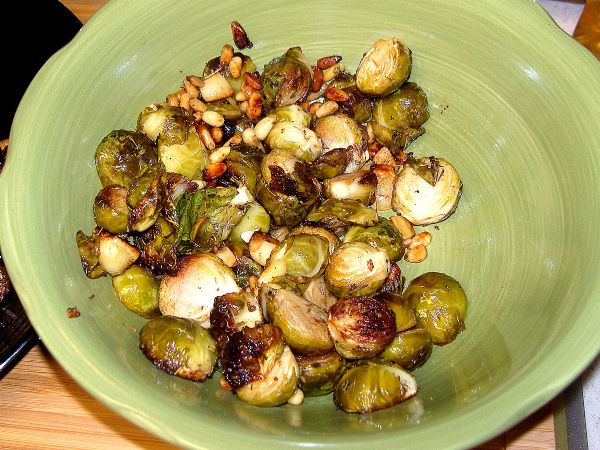 Serve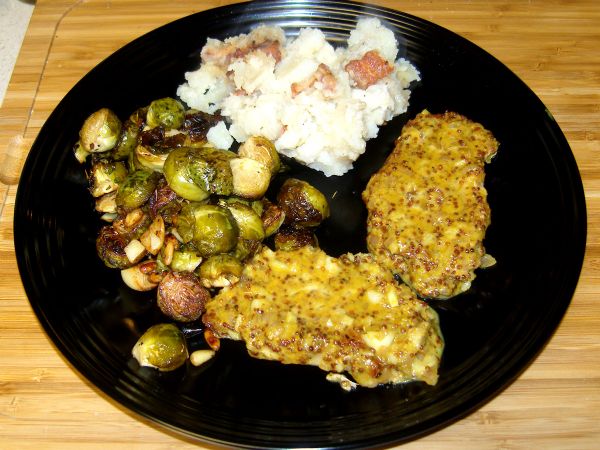 Roasted Brussels Sprouts