There was a reference on the Internet cooking show "Posh Nosh" about making a Toad in a Hole. I hadn't heard of that before, so I went to look it up. The first reference I found was to this recipe -- although there is a completely different recipe with sausage that is probably what they were talking about.
This is also called egg in a basket, egg in a frame, egg in a window and a variety of other names. One way or the other, I really like this, and it is one of the things that Sophi will eat right now, which is also appealing.
I need to experiment with this one and some ham (trying to figure out where / when to add the ham. Also, I think this would make a great interstitial bun between two burgers (probably with the smaller bread, not Texas toast) -- definitely something I am going to try.
Ingredients
Sliced bread (I prefer Texas Toast, but it can be regular bread)
1 egg per piece of bread
1 slice of cheese (optional)
Butter
Cooking Directions
Butter both sides of the bread.
Place bread on a hot skillet and let one side brown. Flip bread over.
Using a cup (or a biscuit cutter), press out a hole in the middle of the bread. Place the "hole" to the side (continue to cook - I use it to help know when the bottom is toasted - and serve if desired).
Crack one egg into the hole. Allow egg to cook for about 1 minute (when you can see the white forming). Break the yolk and let the egg cook for another minute.
Flip over.
Add cheese to the top (optional). Once the cheese has partially melted, it is done (about another minute or so).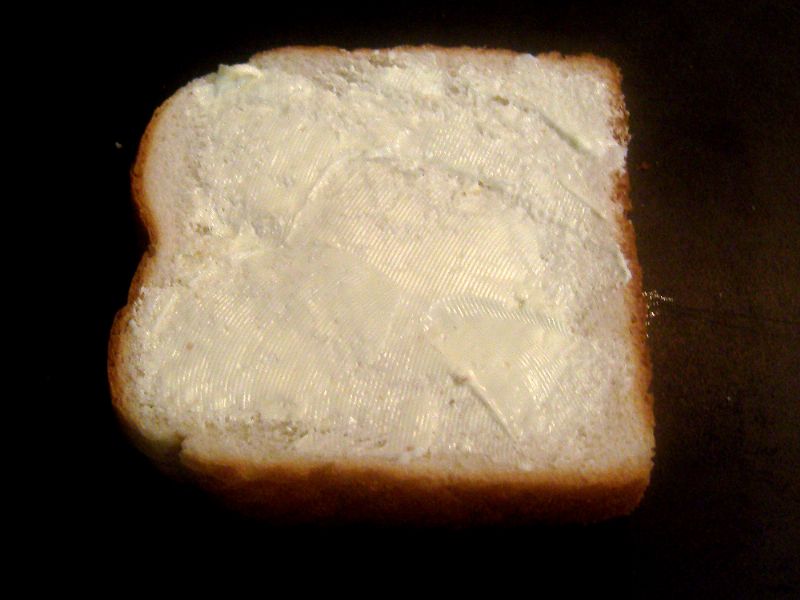 Butter bread on both sides and place on skillet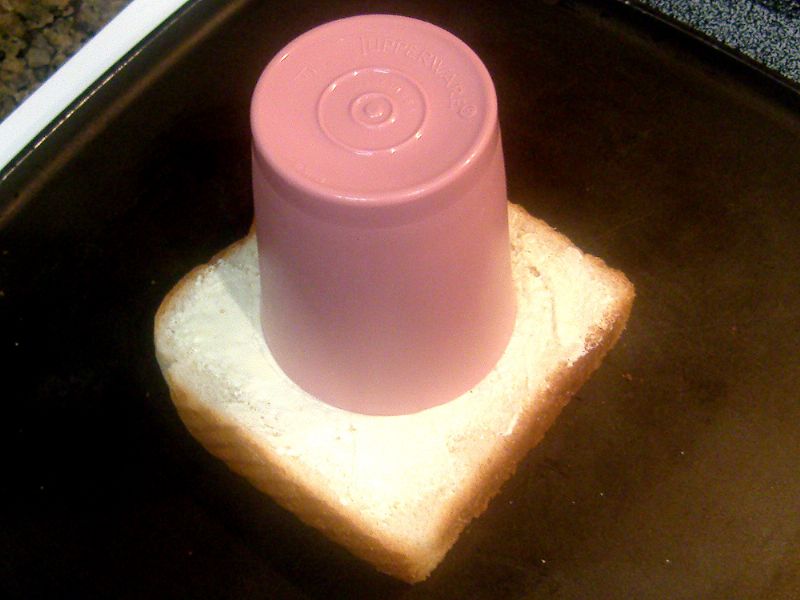 After about a minute use a biscuit cutter or cup to press out the hole.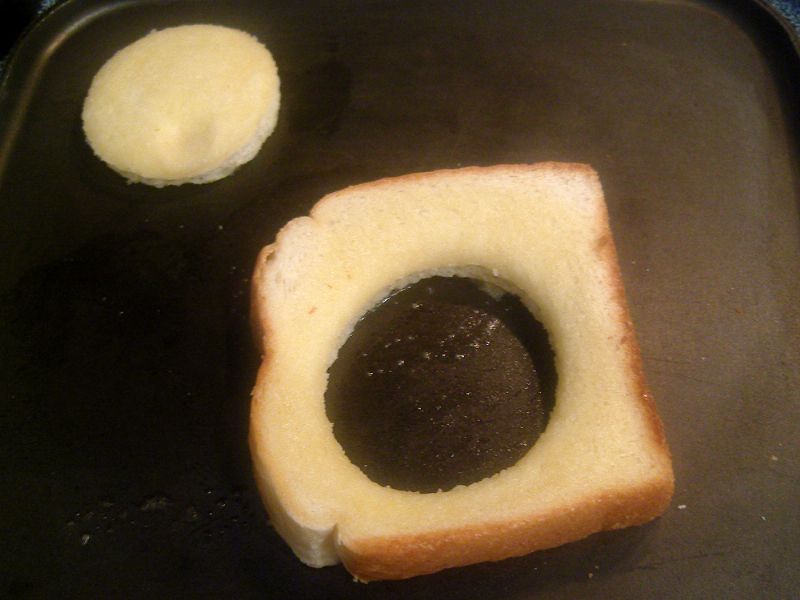 Place the "hole" to the side and continue to cook.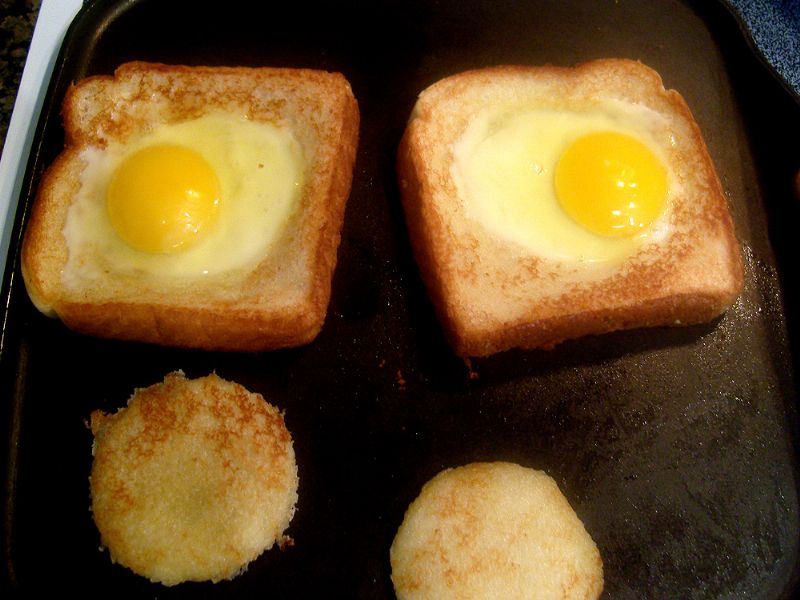 Flip over. Crack eggs into the new holes and cook until the egg whites are hardened.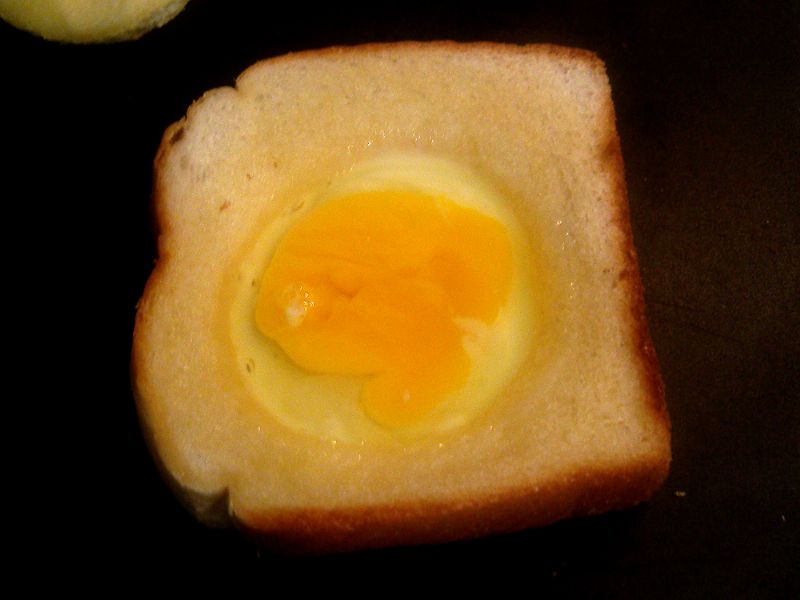 Break the yolk (optional - but it is going to break anyway when you flip).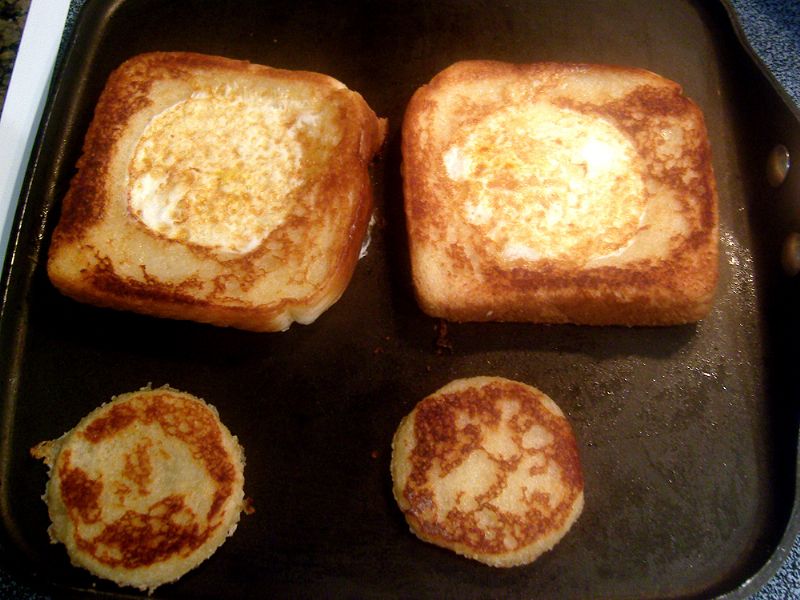 Allow to cook for another minute or so.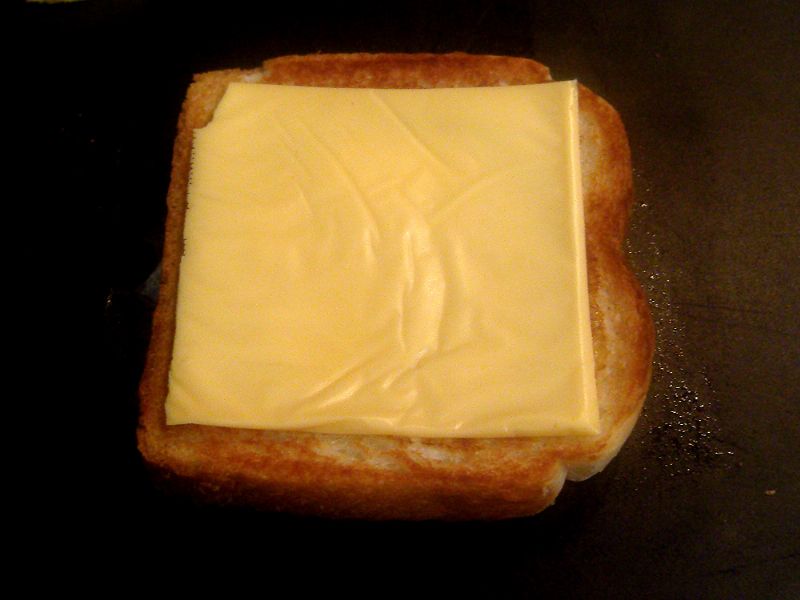 If you choose to add cheese, add as soon as you flip.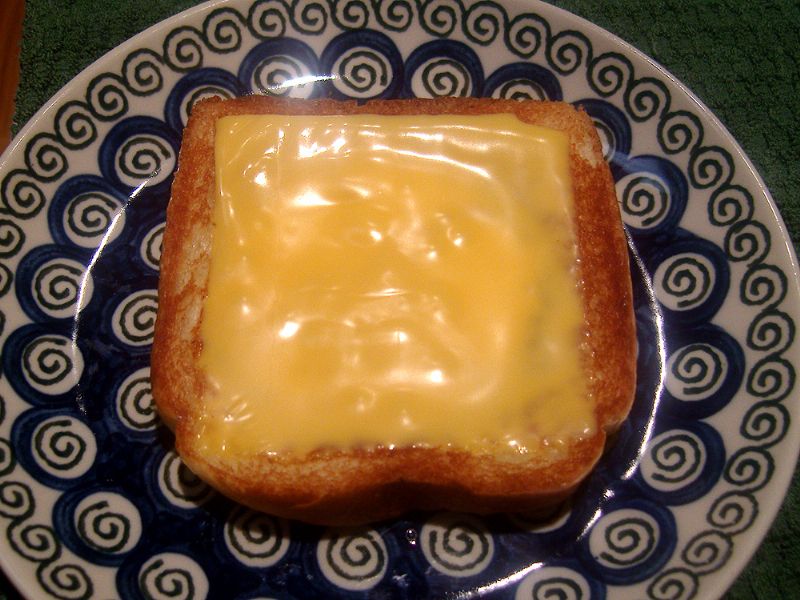 When the cheese melts, you can serve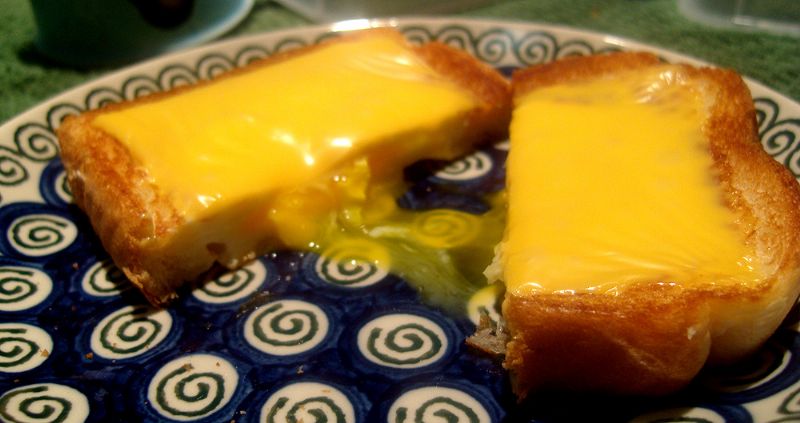 The middle should be a little runny (although you can cook it longer for a harder center)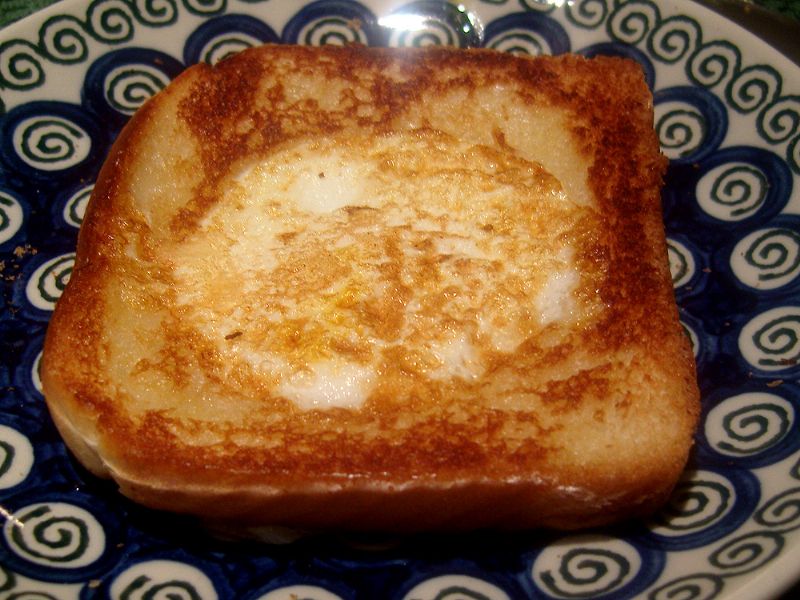 Here's one without the cheese on top.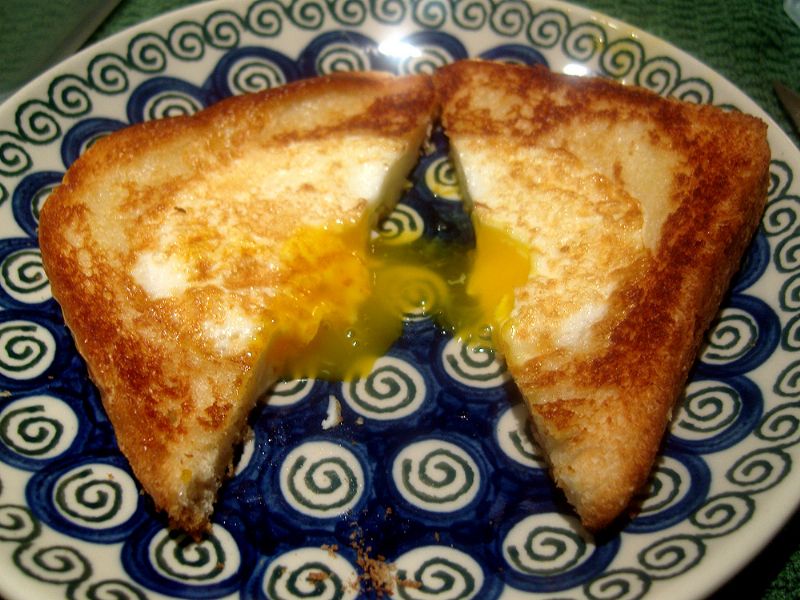 Toad in a Hole