The other day I was working on a computer in the CG's Mess and the NCO whose computer it was came in and asked how it was going. I told him it was working slow, but getting there. He asked me if there were too many cookies on the computer......Hmmm, what to do? Change the subject (because Internet cookies are very small files and don't have anything to do with a slow computer), so I asked him if he had cookies being made (which I happened to know they did because I checked out one of their computers in the back and saw some cookies being made).
So, he brought out some peanut butter cookies with macadamia nuts and white chocolate chips. They had the trademark criss-cross top and were very good.
So, I set out to make some peanut butter cookies. This first batch came out OK (and didn't have any of the extras like the macadamia nuts or chips), but I just wanted to get a base. I am going to continue to work on this recipe to make it better (I like chewy cookies and these were a bit dryer than I normally like), so I'll modify this one until I get the best possible cookie.
Ingredients
1/2 cup (half a stick) of butter flavored shortening
1/2 cup peanut butter (I use creamy, but chunky would work)
1/2 cup white sugar
3/4 cup packed brown sugar
1 egg and 1 egg yolk
1 tablespoon vanilla
1 1/3 cups white flour
1 teaspoon baking soda
1/4 teaspoon baking powder
1/4 teaspoon cream of tartar
1/4 teaspoon salt
Cooking Directions
Heat the oven to 350 degrees.
Cream the shortening, peanut butter, white sugar and brown sugar in a mixing bowl. Beat in the eggs and vanilla.
In a separate bowl, whisk together the flour, baking soda, baking powder, cream of tartar and salt. Join the flour mixture with the creamed ingredients.
Use a melon baller or cookie scoop to put these into round cookies and place on the parchment lined cookie sheets. Using a wet fork, press down on the cookies to make the impressions. Criss-cross. Dampen the fork periodically if necessary.
Bake for 10 minutes. Cool on rack.
Cooking Notes
The first time I made these they came out good, but I like a moister, chewy cookie. So, after I ate all of them, I set out to make it better. The recipe above reflects the changes I made. I changed the 1 egg to 1 egg and an additional egg yolk, I added an extra 1/4 cup of brown sugar. I also reduced the baking powder and cream of tartar from 1/2 teaspoon each to 1/4 teaspoon.
So, if you want a cookie that's less moist, subtract the amounts above - but the recipe as posted is much better.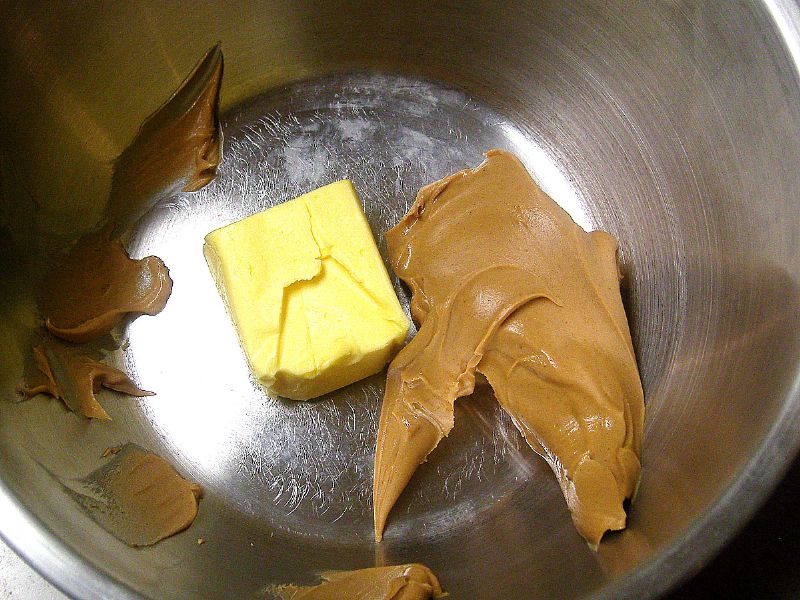 Add the fats (shortening and peanut butter)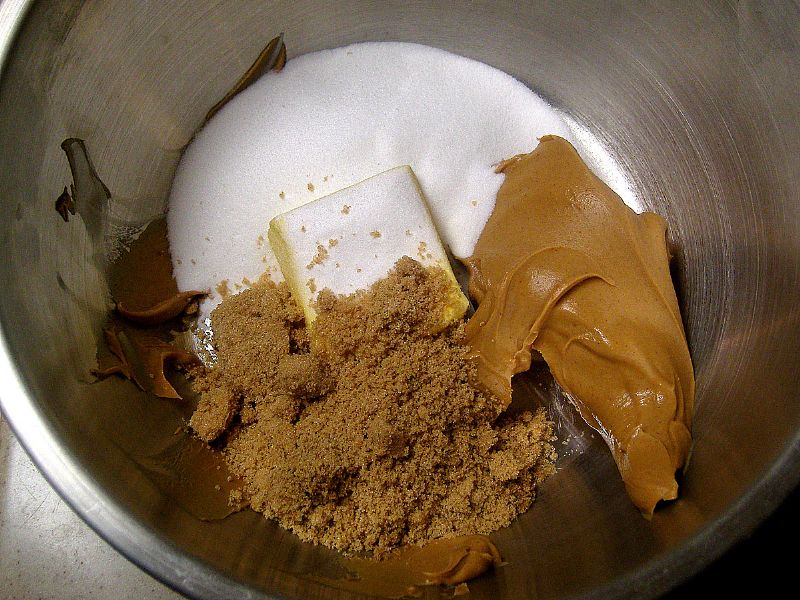 Add sugars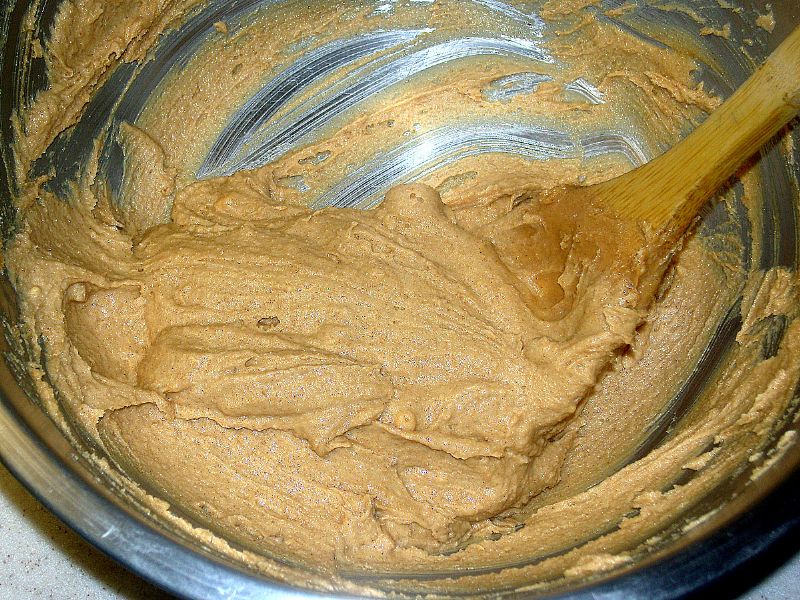 Cream together the sugars with the fats.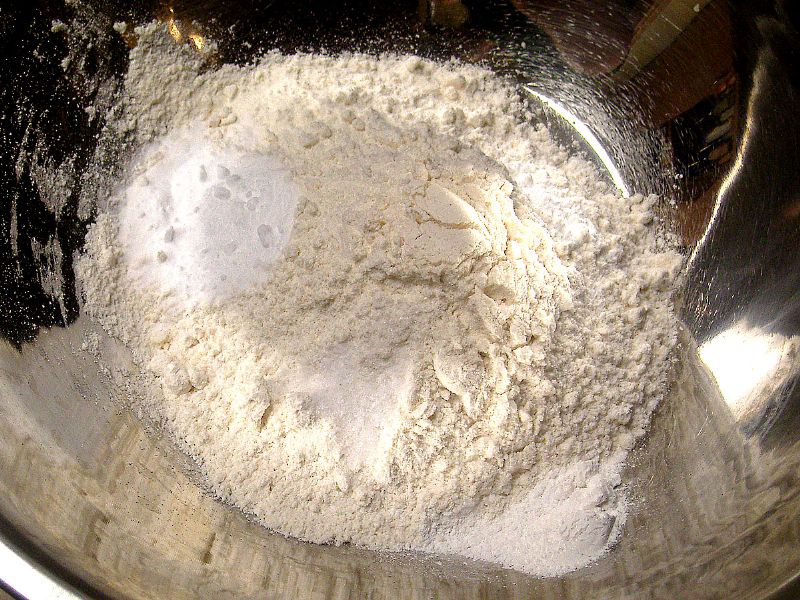 Sift the flour, baking powder, baking soda, cream of tartar, and salt.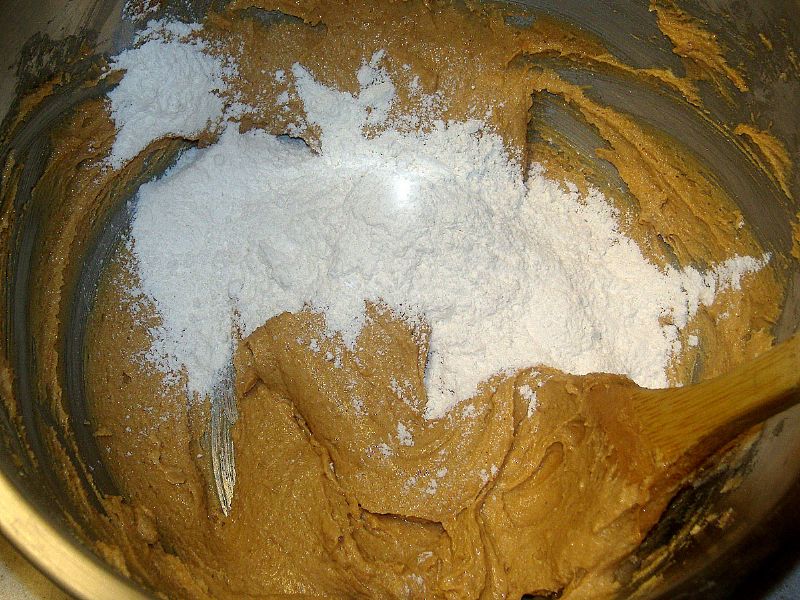 After beating in the egg and vanilla (not shown), fold in the flour combination.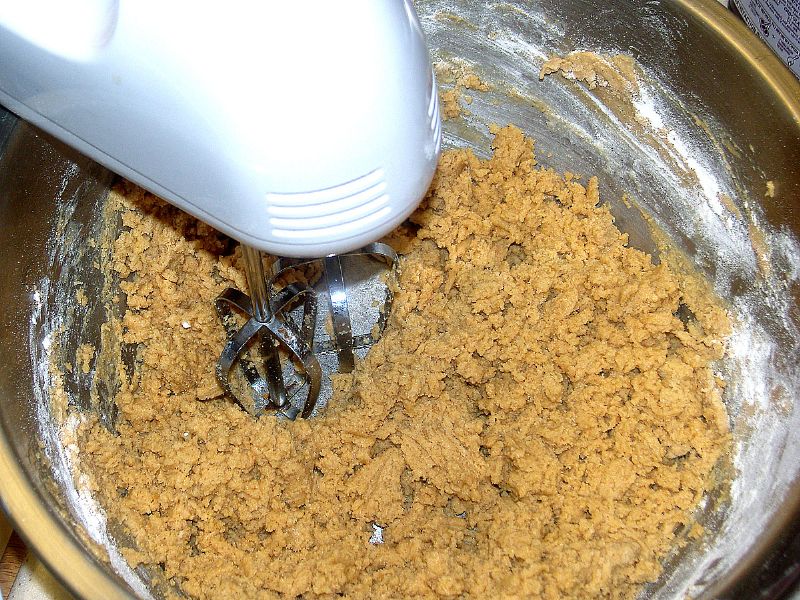 Beat together with hand mixer (I can't wait to get home to my full mixer).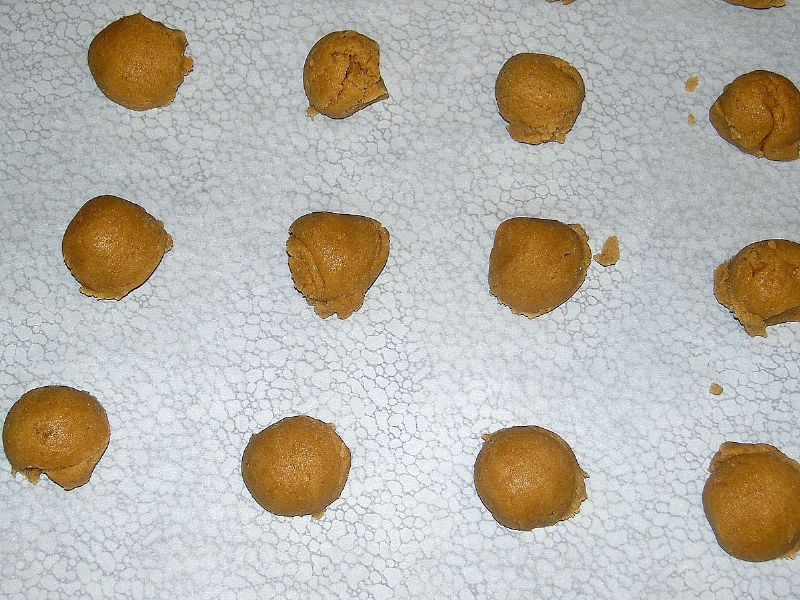 Drop on parchment paper covered cookie baking pan.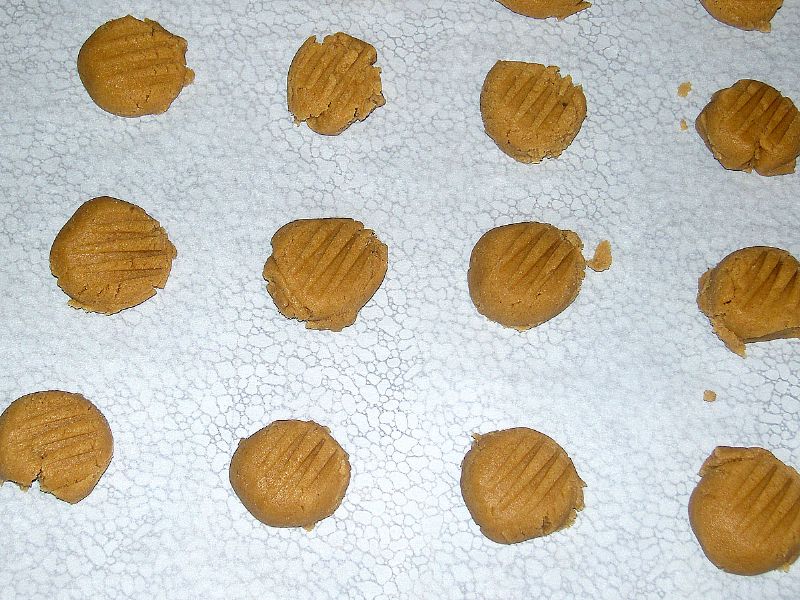 Use a fork to make the impression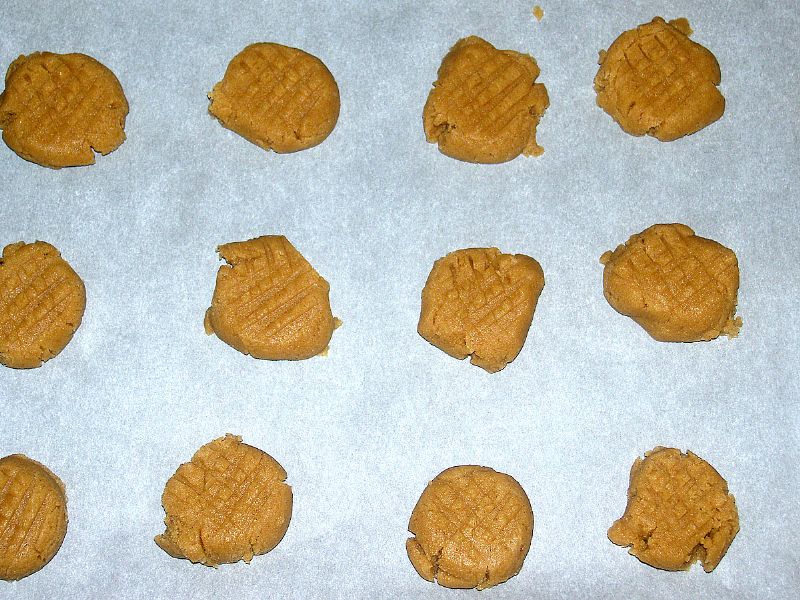 On the second batch, I criss-crossed with a second fork impression.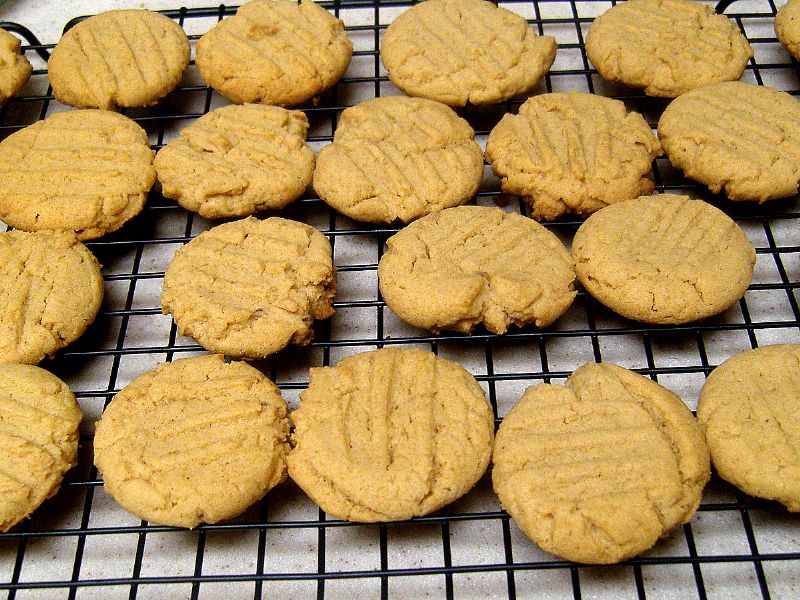 Bake at 350 degrees for 10 minutes, then cool on rack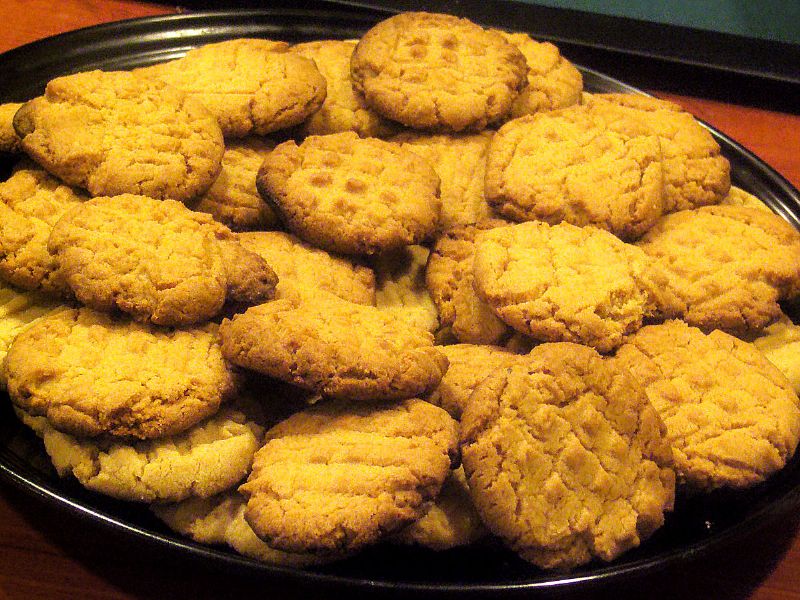 Serve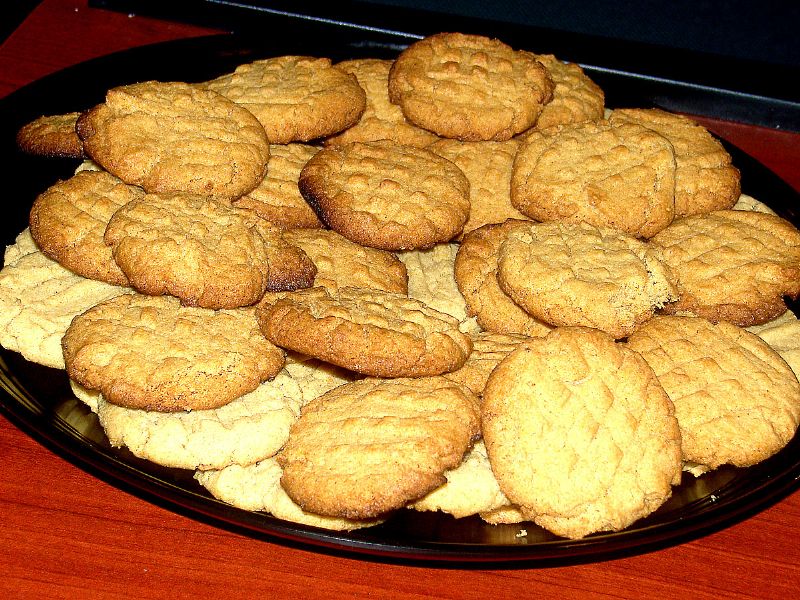 Peanut Butter Cookies
When I revamped the recipe, I also wanted to make a bigger cookie, so instead of using a melon baller, I used a larger cookie scoop. These cookies turned out very, very good. These went very quickly and I quickly set out to make another batch. I was about as proud of these cookies as I have been of any since I started baking.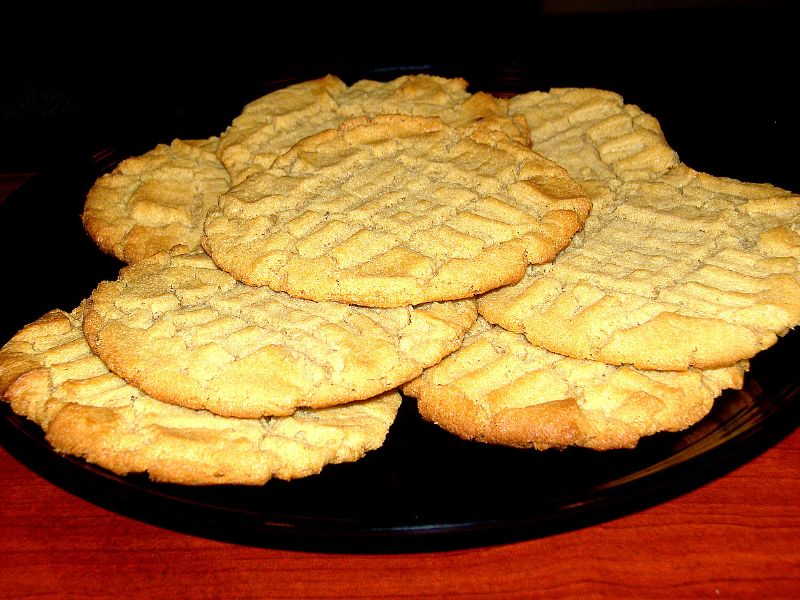 Chewy "Wagon Wheel" Peanut Butter Cookies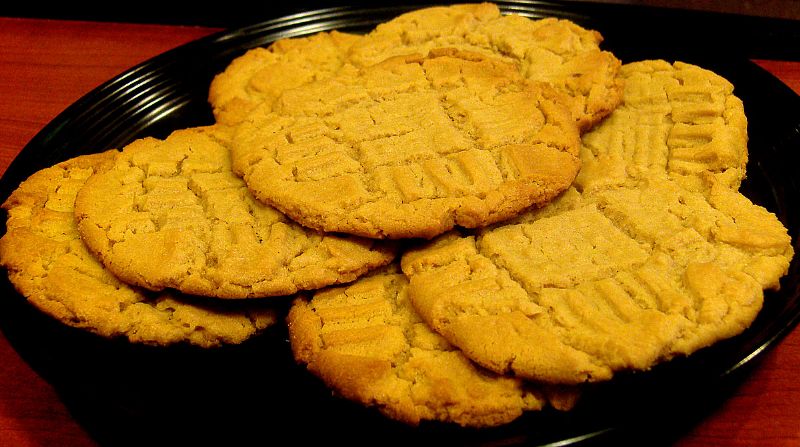 Peanut Butter Cookies