If you made the snickerdoodles, you will see that I really love the cinnamon sugar taste in those cookies. This brownie (or slightly blondie) recipe is another take on the cinnamon sugar nutmeg taste, using a cookie like batter to combine all of the great tastes.
Ingredients
2 2/3 cups flour
2 teaspoons baking powder
1 teaspoon cinnamon
1/4 teaspoon nutmeg
1 teaspoon salt
2 cups brown sugar
1 cup butter, softened
2 eggs
1 tablespoon vanilla
Topping:
2 tablespoons white sugar
2 teaspoons cinnamon
1/4 teaspoon nutmeg
Heat the oven to 350 degrees. Line a 9×13 inch pan with foil and lightly grease.
Combine the flour, baking powder, cinnamon, nutmeg and salt in a mixing bowl.
In large mixing bowl, cream the butter and brown sugar. Add in the eggs one at a time. Add the vanilla and beat smooth.
Add the flour mixture, 1/3rd at a time and mix until blended.
Spread evenly in the lined pan with a spatula.
Combine the sugar, cinnamon and nutmeg in a little bowl. Evenly sprinkle cinnamon sugar mixture over the top of the batter.
Bake 30 minutes.
Cool, cut and serve.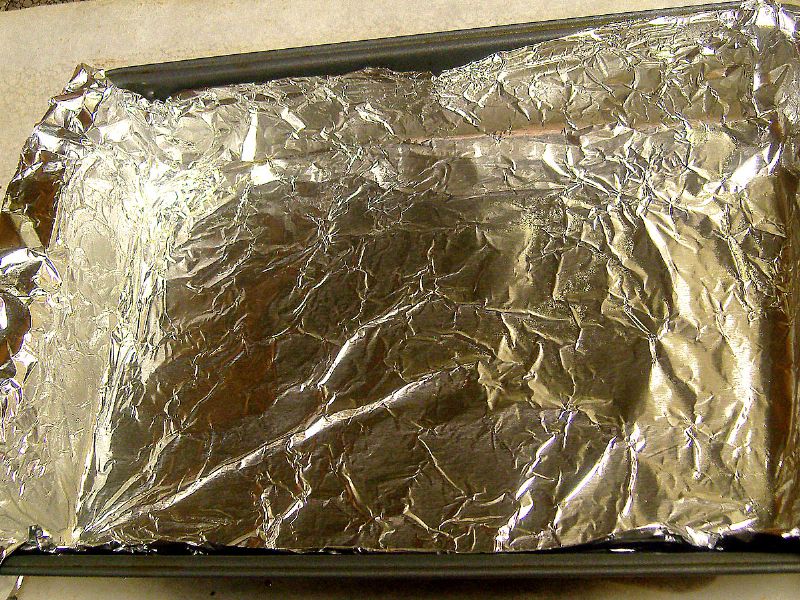 Line Pan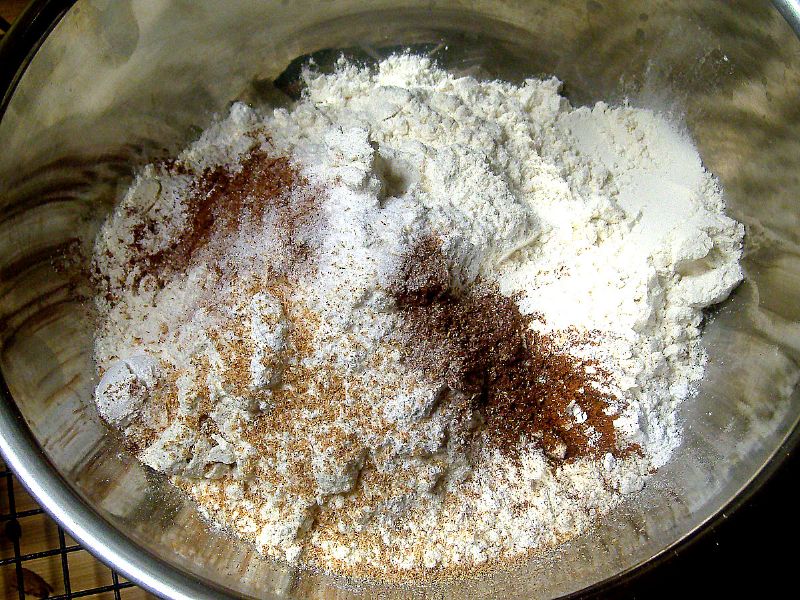 Prepare flour mixture (flour, baking powder, cinnamon and nutmeg)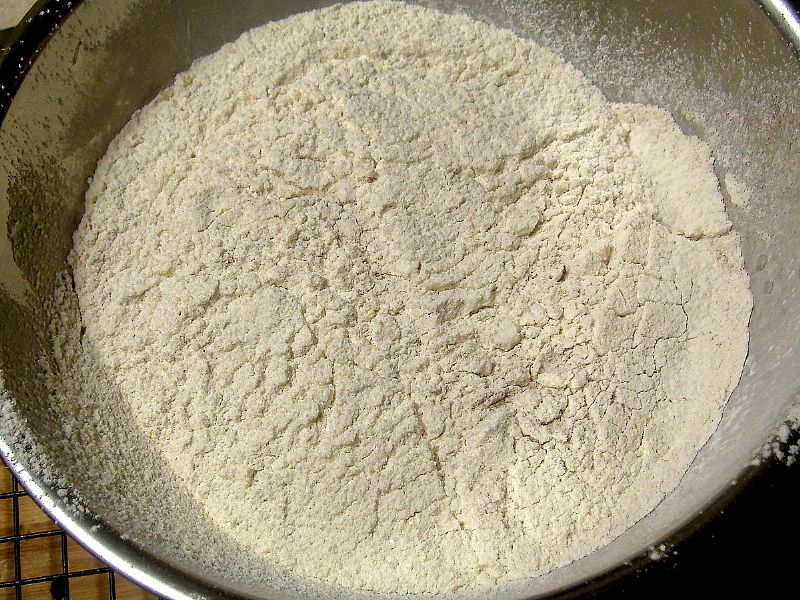 I sift it all together.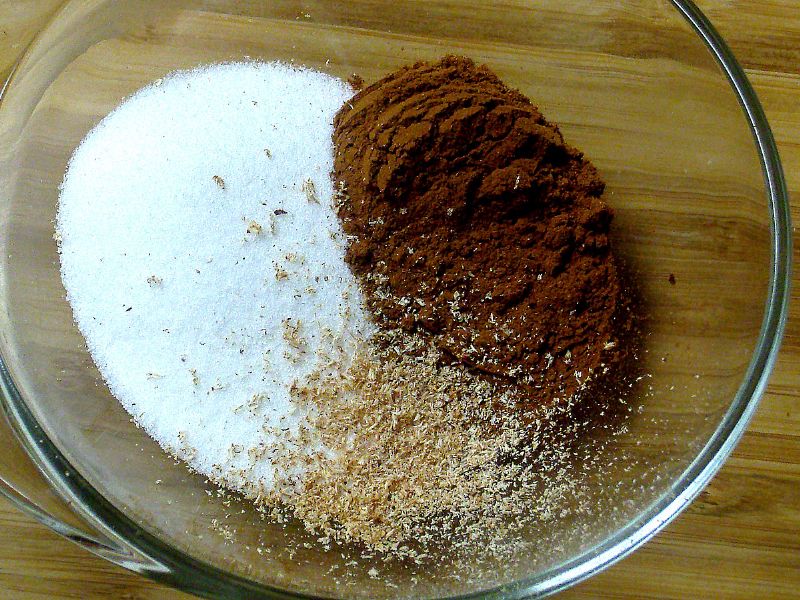 Topping (sugar, cinnamon, nutmeg)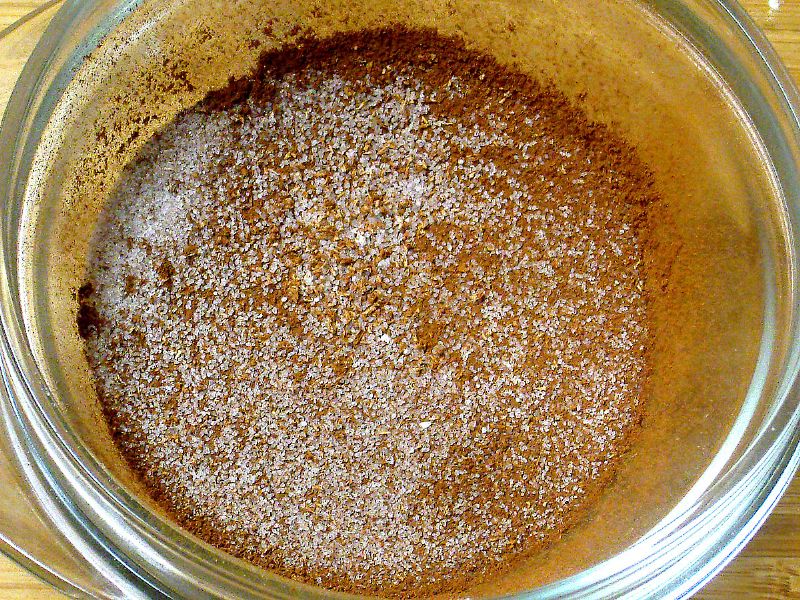 Sift this together as well.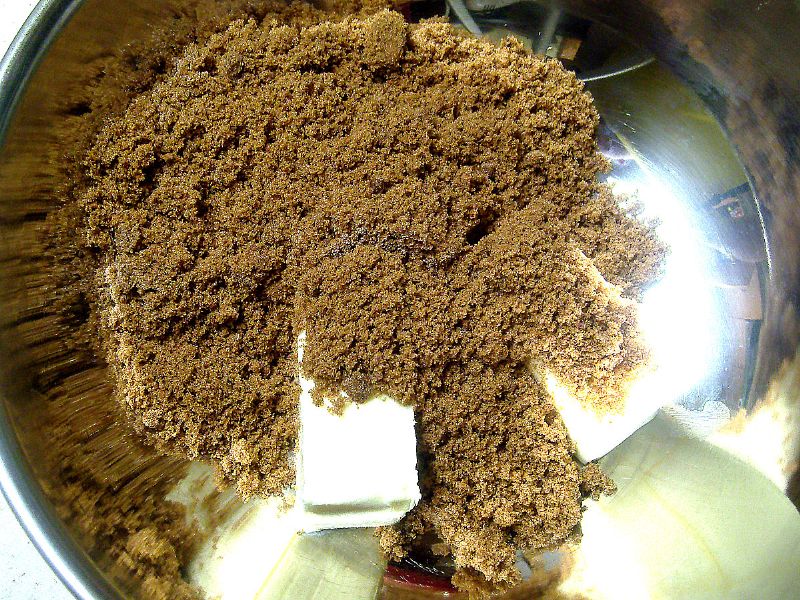 Brown Sugar and softened butter.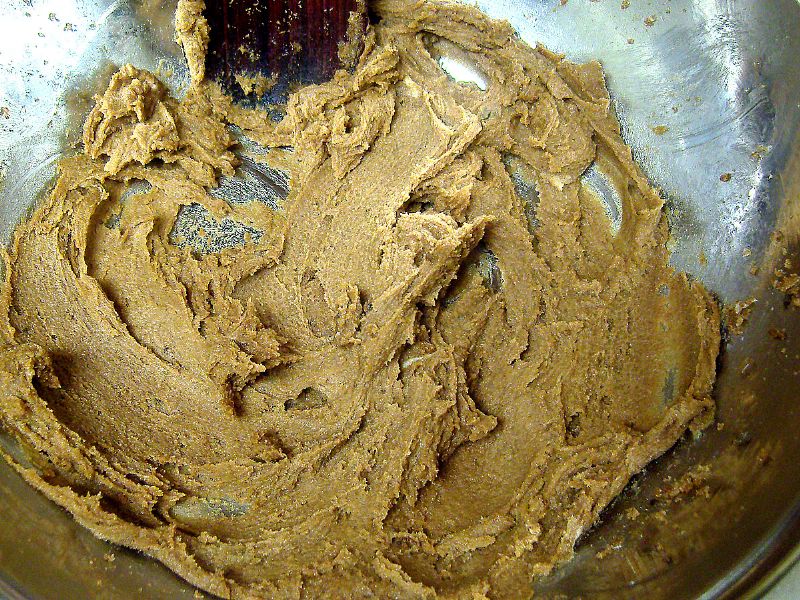 Cream together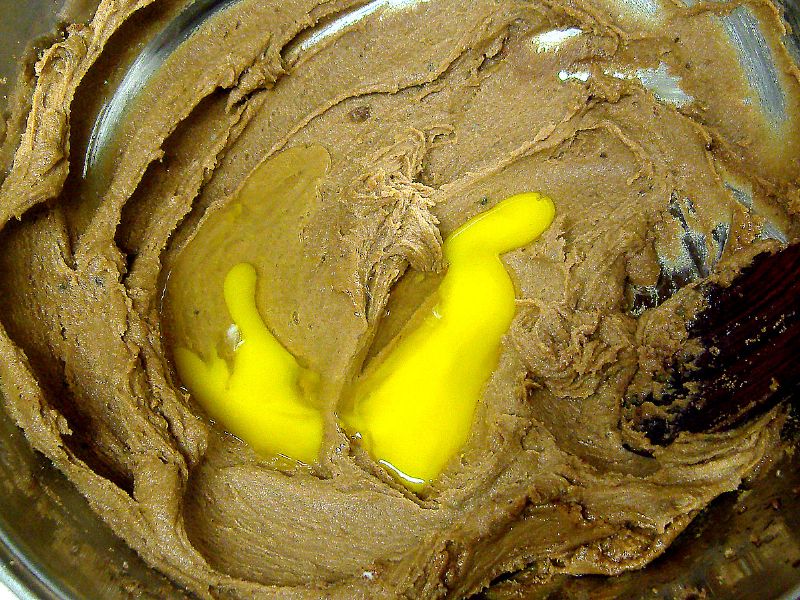 Mix in egg, one at a time.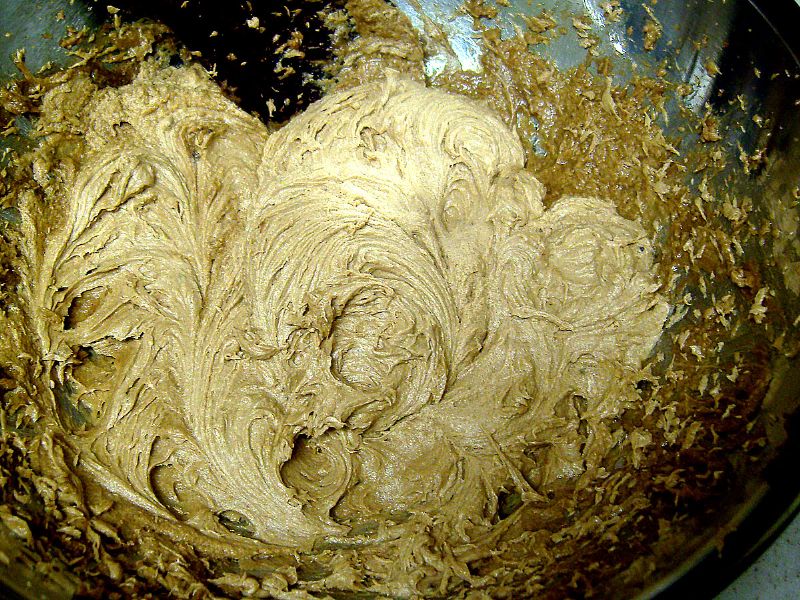 Here it is integrated.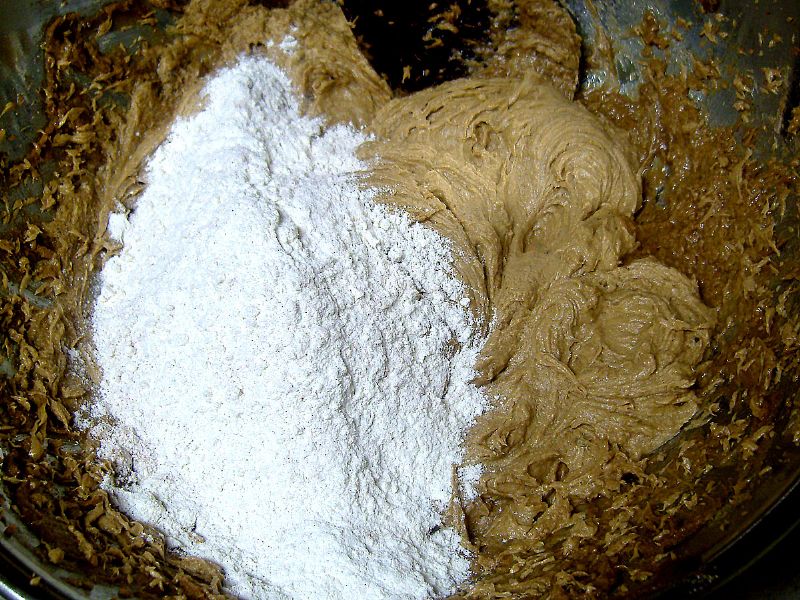 Add flour mix - I normally do around 1/3rd at a time.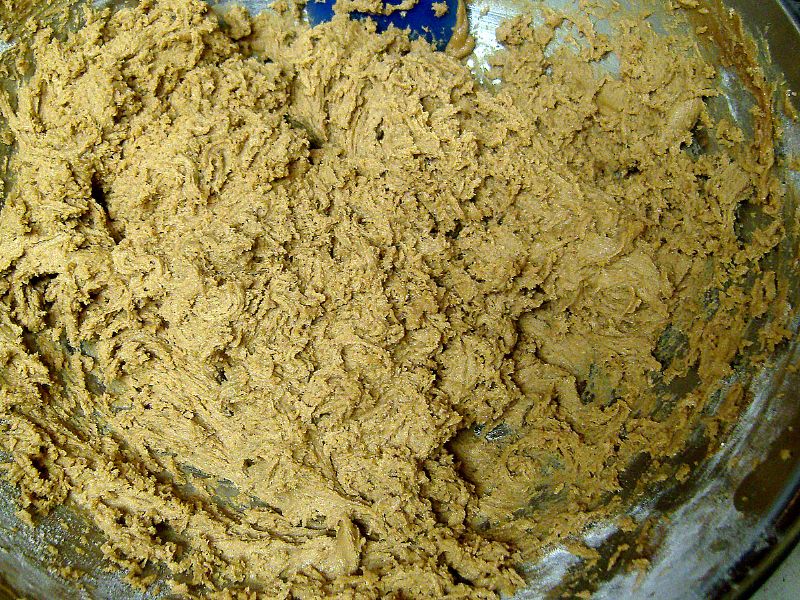 The mixture looks like a cookie dough.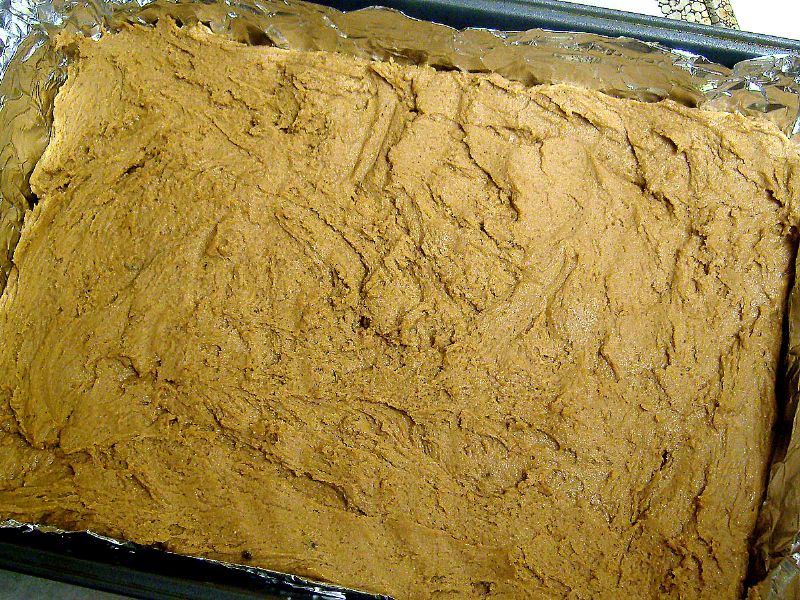 Use a spatula to evenly spread the mixture into the pan.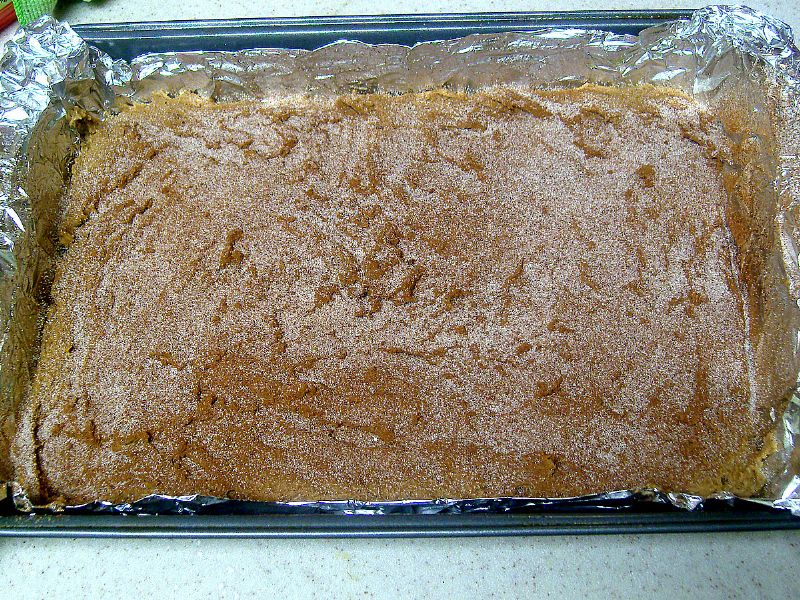 Add sugar mixture evenly over top (I use a sifter to tap it across).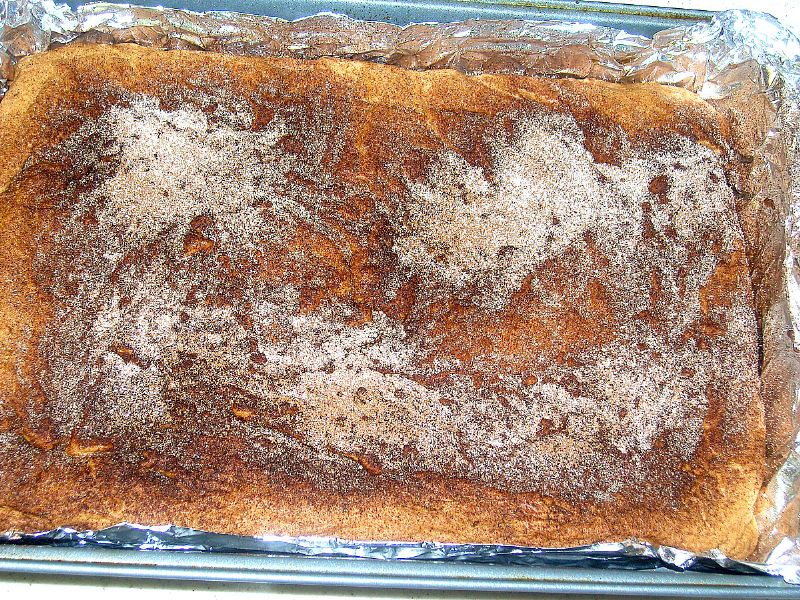 Out of the oven - let set for 10 minutes.

It will be about 1 inch tall. With the foil, you can lift it out of the pan to cut.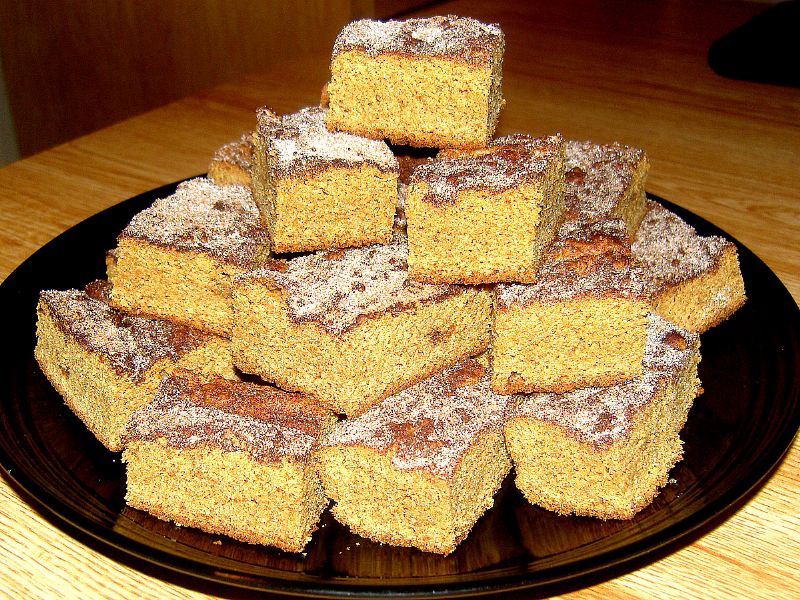 Serve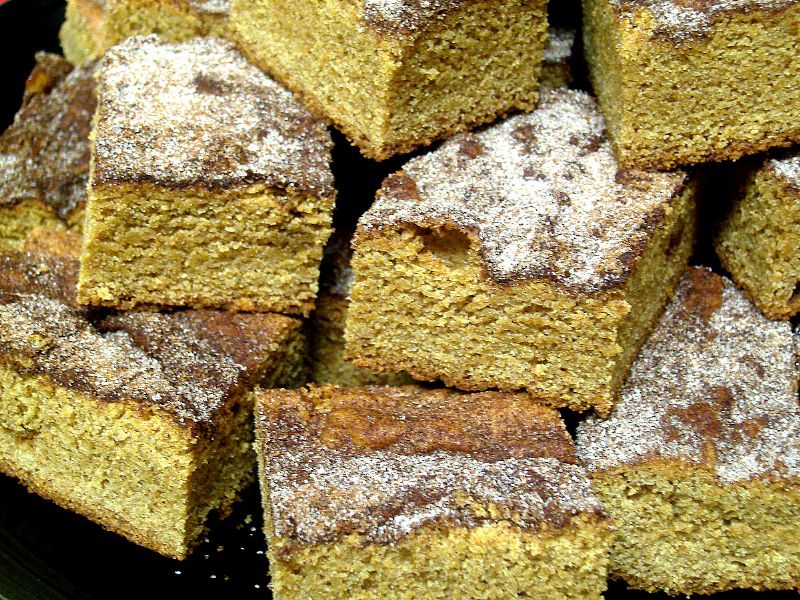 Snickerdoodle Brownies