Here is another recipe for prime rib, with a different cooking method. This one takes quite a bit longer, but yields a succulent piece of meat for that special family occasion.
UPDATED: I made this again. The first time I made it, the meat on the inside was very good, but the outside layer was very, very salty. The second time I made it (and the pictures below reflect what I did), I used a cheesecloth between the meat and the salt and then peeled away the cheesecloth when the cooking was done. That left all of the flavor in the meat - but there was no salty taste.
Ingredients
2 cups coarse kosher salt
6 pound prime rib roast
1 cup soy sauce (or a marinade)
ground black pepper
seasoning salt
Other spices (as desired)
Cooking Directions
Heat the oven to 210 degrees F.
Cover the bottom of a roasting pan with a layer of kosher salt. Coat the roast with a marinade (so the salt will stick to the sides). Place the roast, bone side down. Season the meat with the ground black pepper and seasoning salt. Add other spices as desired (I use my coriander, cumin, fennel combination that I showed in the other prime rib recipe). Wrap the meat completely in cheesecloth and then cover completely with kosher salt.
Roast for 3 to 5 hours, or until the internal temperature of the meat reaches 135 degrees F.
Remove from oven and let rest for 30 minutes. This sets the juices and makes the roast easier to carve. Remove the meat from the cheesecloth. Cut and serve.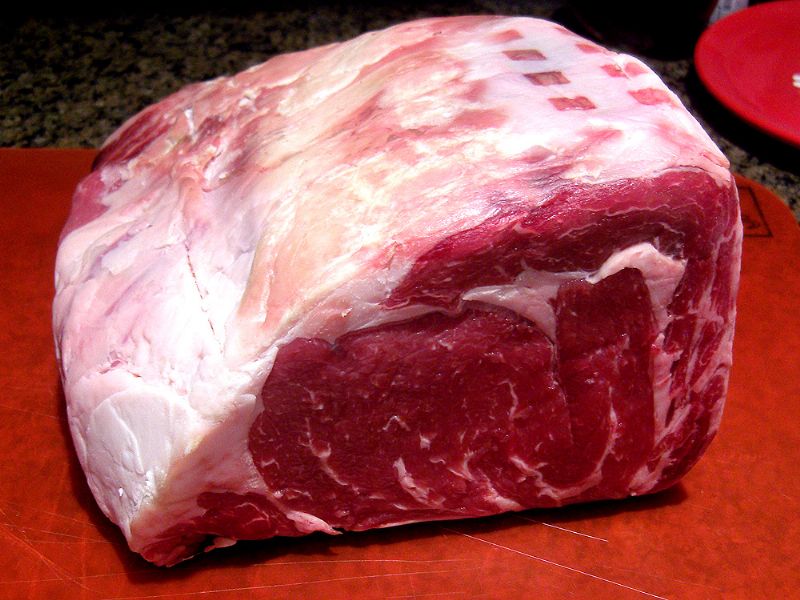 Set the prime rib out for one hour (to take the chill off)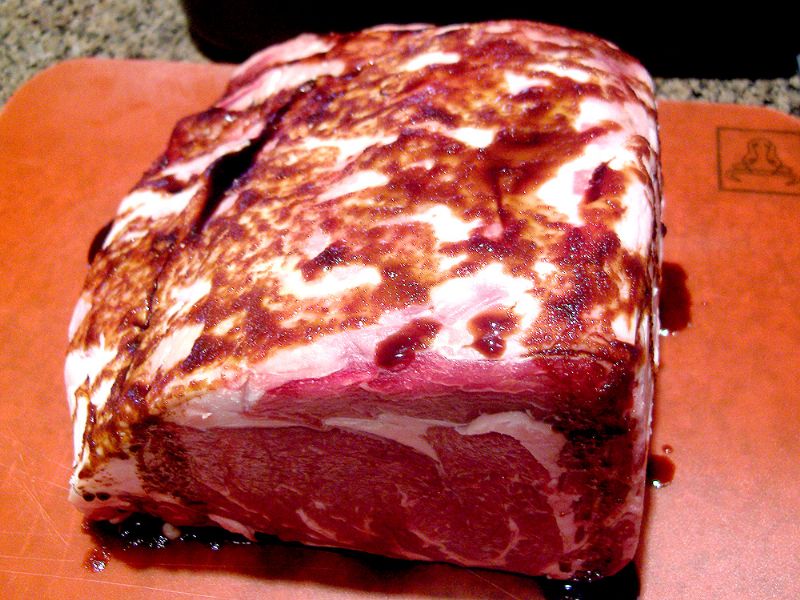 I used Dale's Marinade to lightly coat the outside of the meat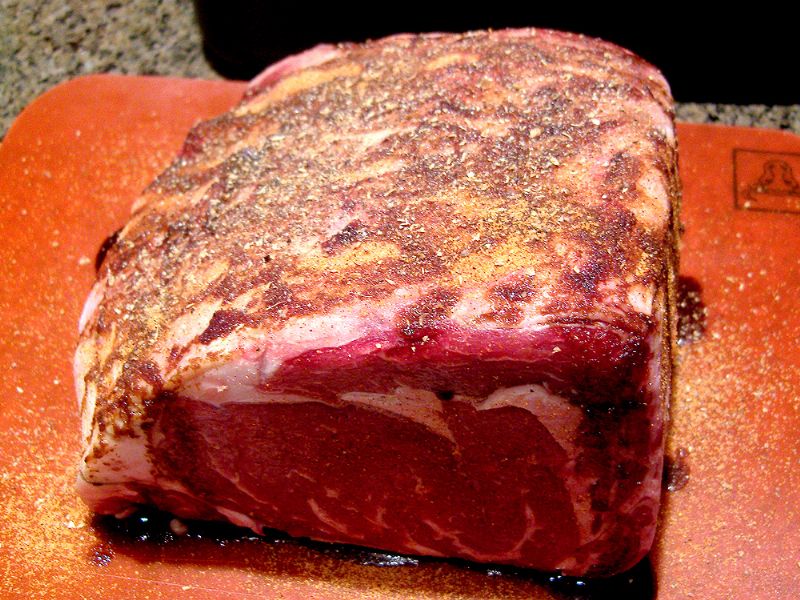 Add pepper, seasoned salt and other spices to top of the prime rib.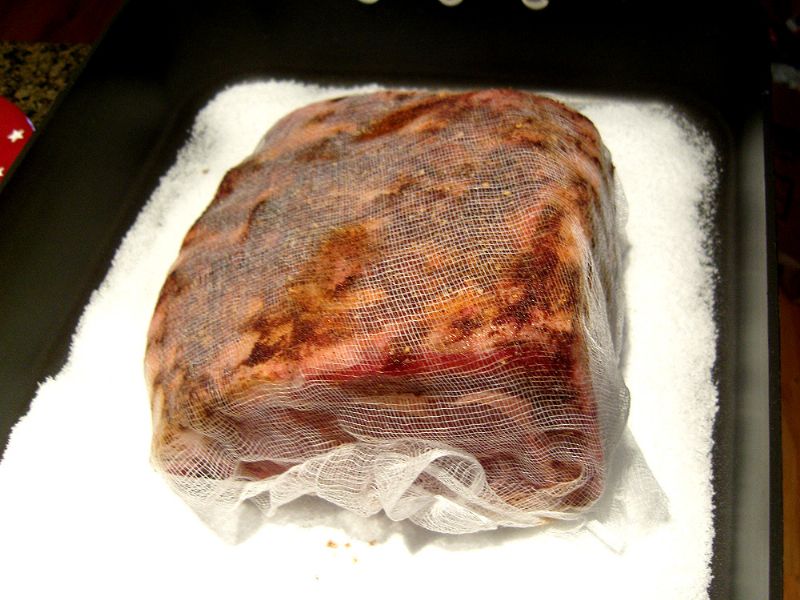 Line Pan with Salt. Cover Meat with Cheesecloth.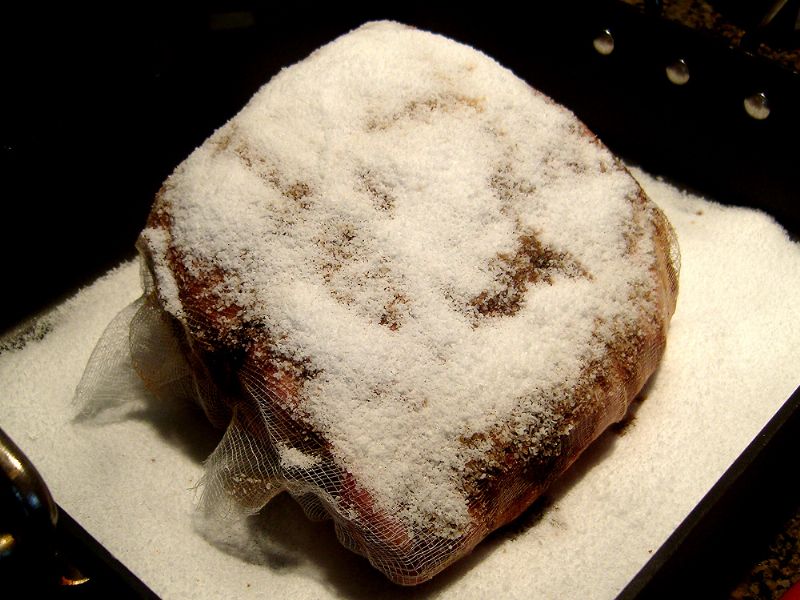 Coat the top and sides with salt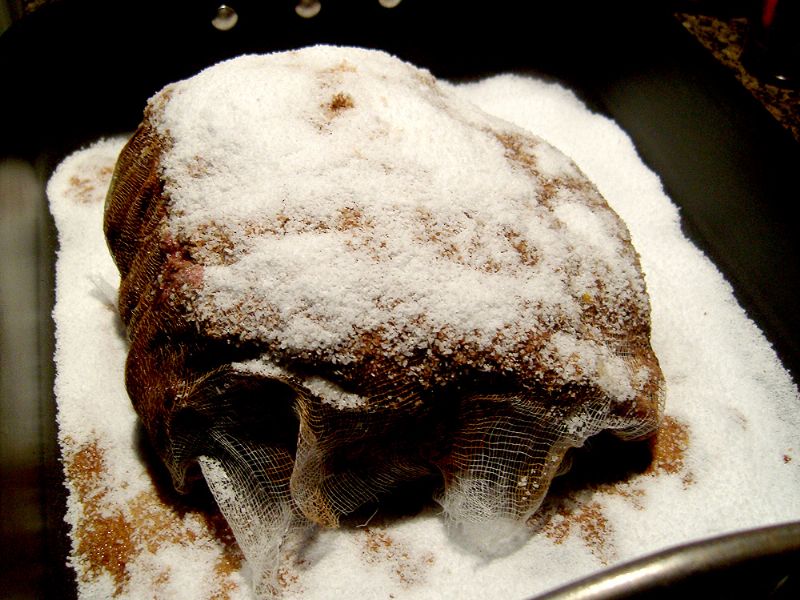 Cook for 3-5 hours (this 5 pound one took 3 hrs 10 min) at 210 degrees. Allow to rest for 30 min.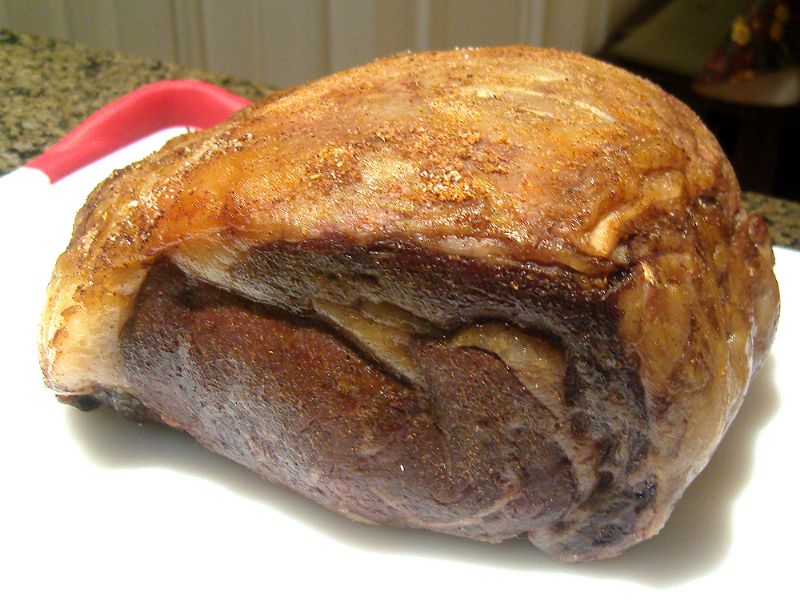 Remove Cheesecloth Ready to cut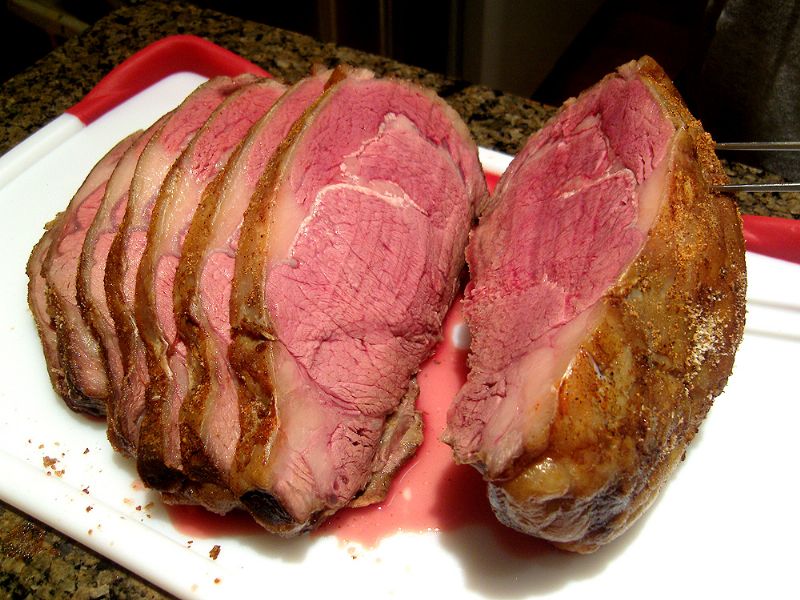 Salt Encrusted Prime Rib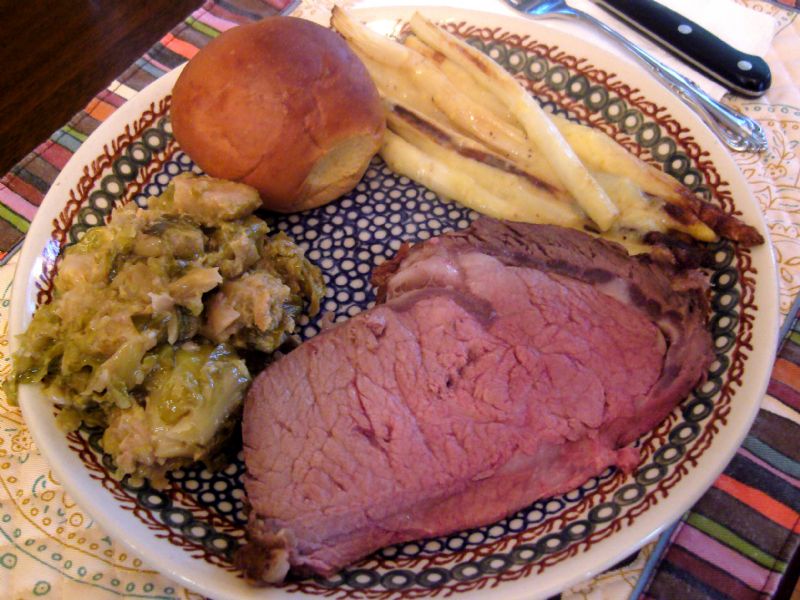 Serve