The other day when I was at the store, I saw a pork tenderloin. It was on sale ($1.99 per pound), so I decided to buy a 3 pound piece. I really wasn't sure what to expect, so I was very pleased when I cut into this and it was very moist and succulent. I like the teriyaki flavor -- and I like the idea that this recipe has lots of variations, depending on your tastes and desires at the time.
Ingredients
2 (1.5 pound) pork tenderloins
1 cup soy sauce
6 tablespoons olive oil (divided - 4 for marinade, 2 for browning)
2 garlic cloves, minced
2 teaspoons brown sugar
1 teaspoon ground ginger
1 teaspoon ground pepper
Cooking Directions
Combine the first six ingredients; Place pork in a large ziplock bag and add the marinade. Seal bag and turn to coat; refrigerate overnight.
Heat oven to 425 degrees. Drain and discard marinade. Truss the tenderloins.
Add 2 tablespoons of olive oil to a pan and bring to high heat. Sear the tenderloin on all 4 sides, then place them in a coated baking pan.
Bake, uncovered, for 25-35 minutes or until a meat thermometer reads 160 degrees F. Let stand for 5 minutes before slicing.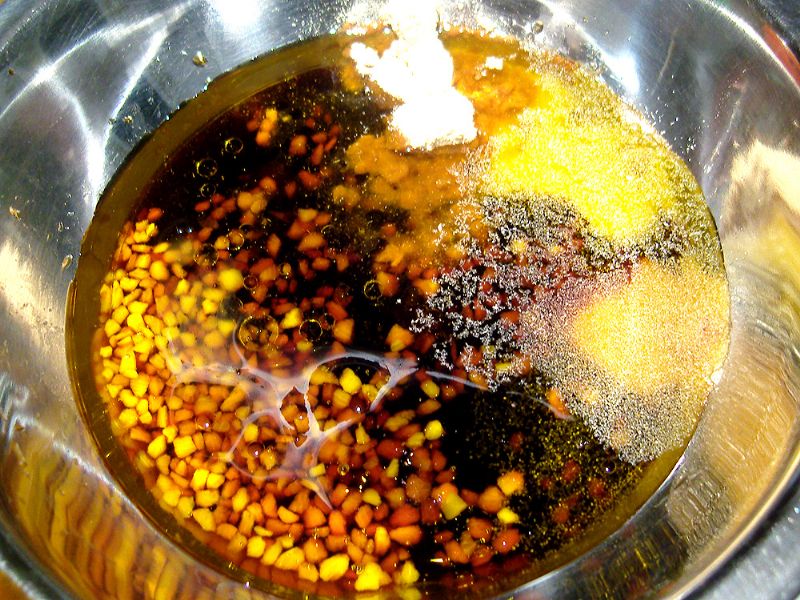 Add soy sauce, olive oil, garlic, brown sugar, ginger and pepper to mixing bowl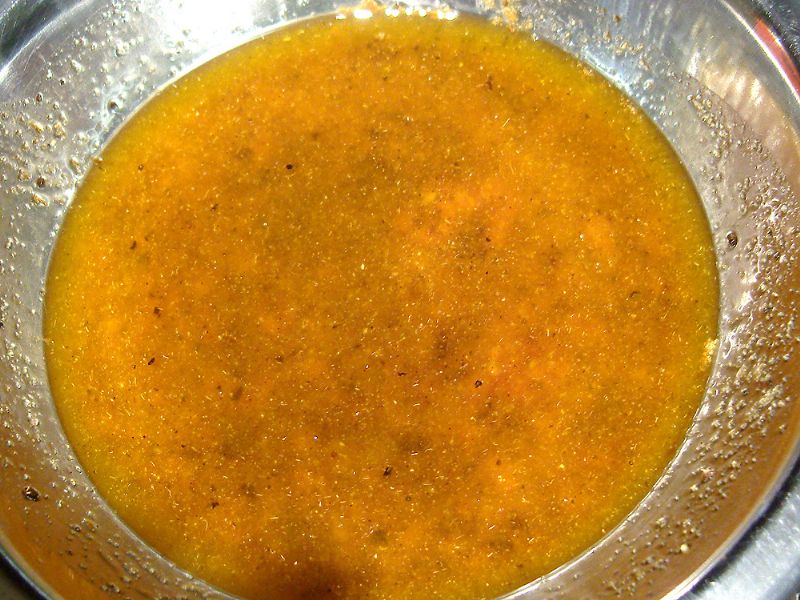 Mix

2 (1.5 pound) pork tenderloins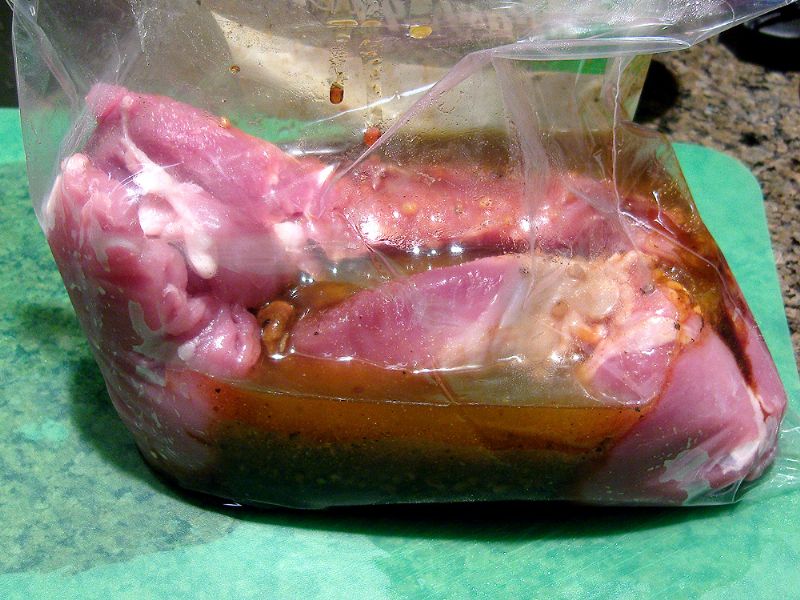 Combine in zip lock bag Fully coat Marinade overnight.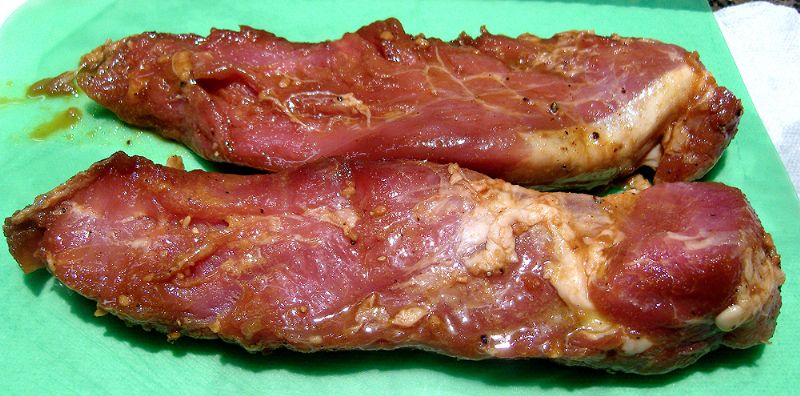 Discard marinade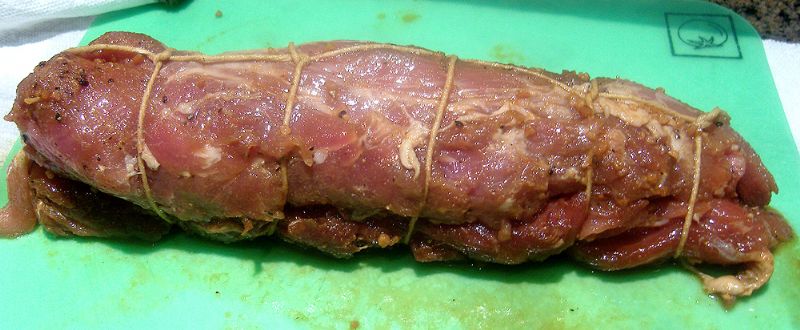 Truss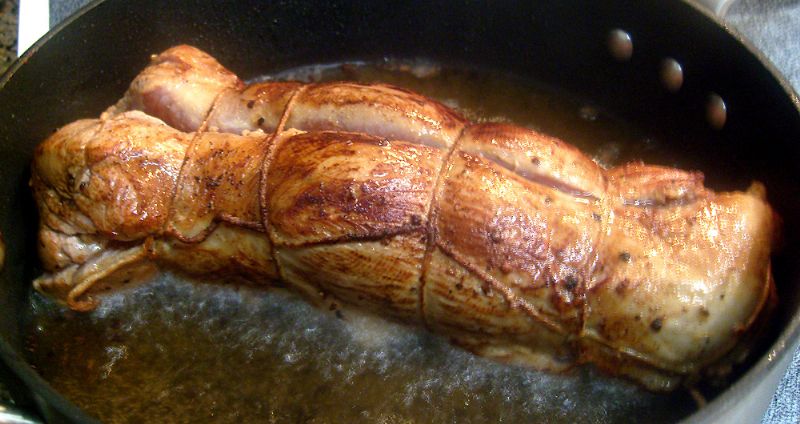 Sear in hot oil (I used the oil afterwards for the okra)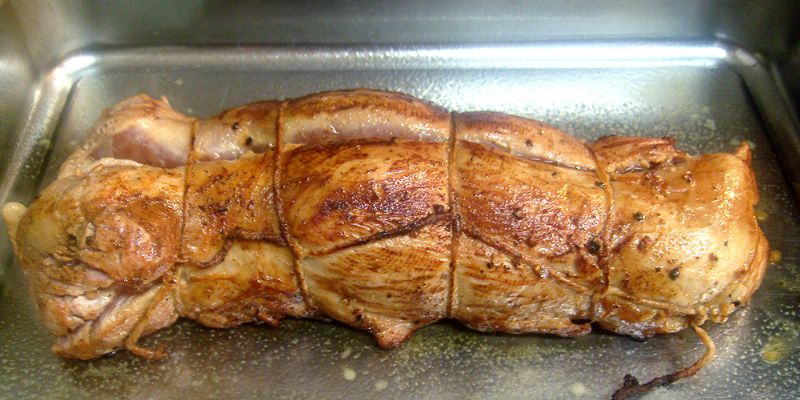 Place seared tenderloin in coated baking dish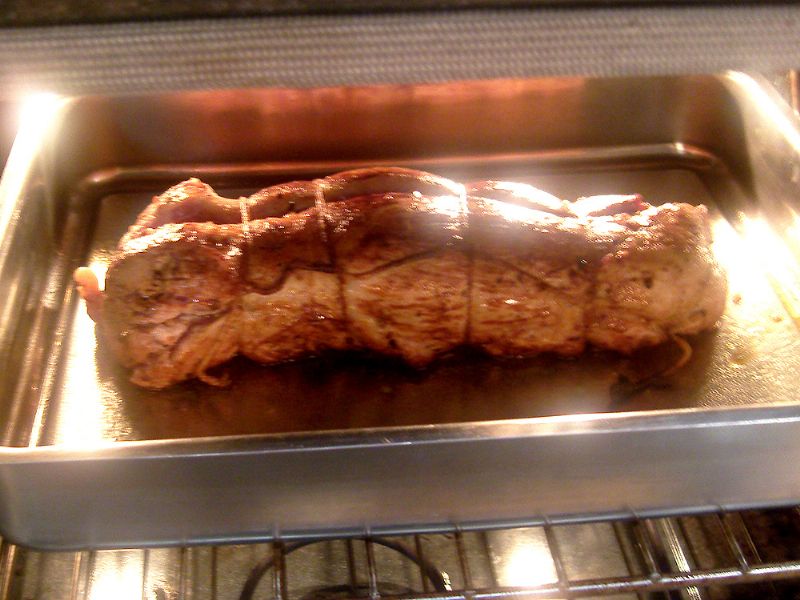 Bake at 425 degrees for 25-35 minutes (160 degrees)

Allow to rest for 5 minutes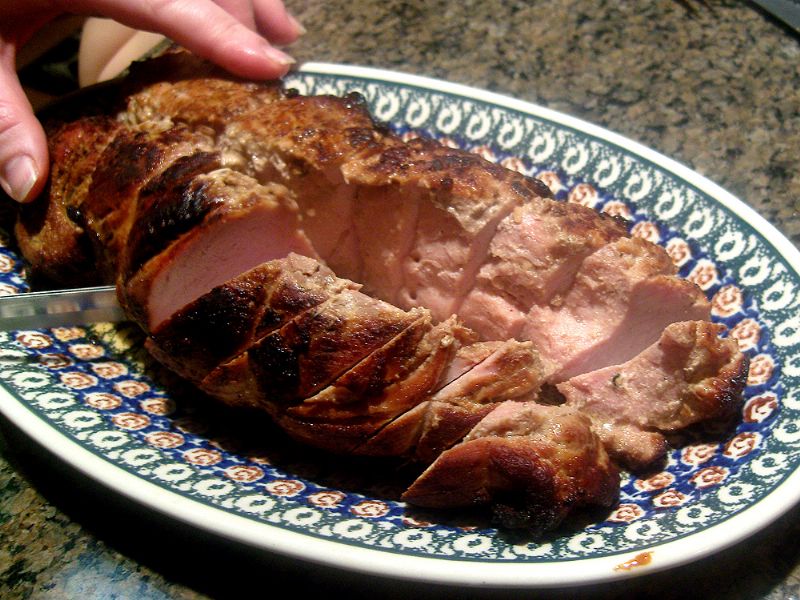 Untruss (not even sure if that's a word). Then slice.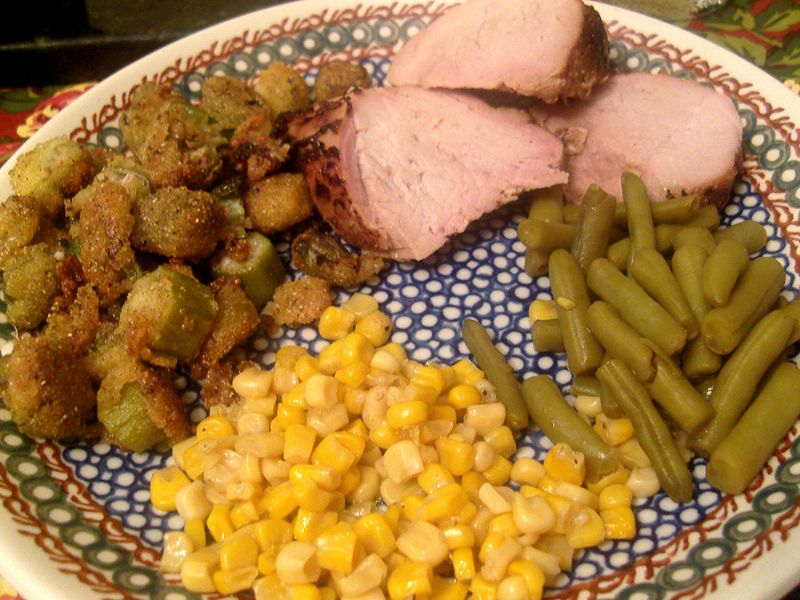 Serve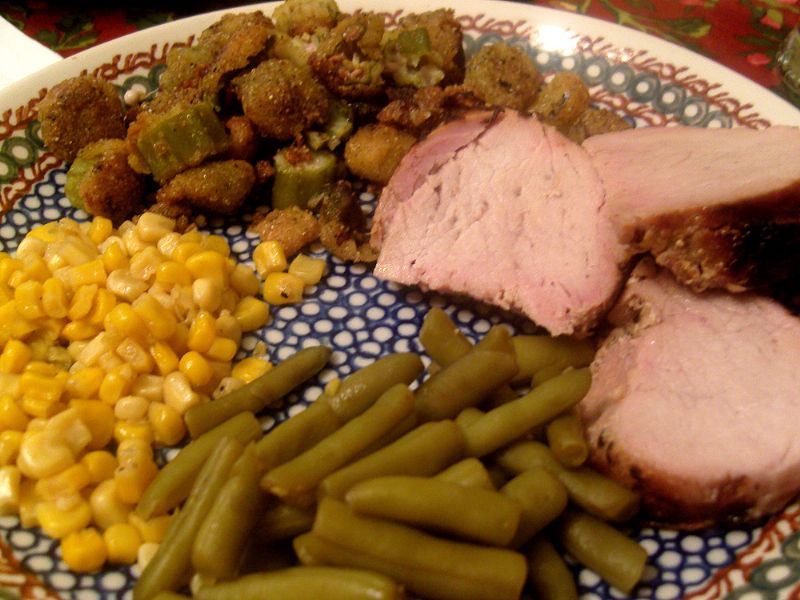 Teriyaki Pork Tenderloin