One day I was stumbling through the internet and I was hungry. I found a site that talked about a bacon and brie sandwich. I didn't have brie, so I tried it with fresh mozzerella. I really liked the apple and bacon -- I must try a BLT with apple and a thin slice of fresh cheese (more on that when I get fresh tomatoes again.
Ingredients
Bread (toasted)
Bacon (3 slices per sandwich)
Granny Smith Apple (1 apple per 4 sandwiches)
Cheese (enough to put a thin layer on each sandwich -- either slices or cuts)
Mustard (Dijon is good, but if you like regular mustard, go for it)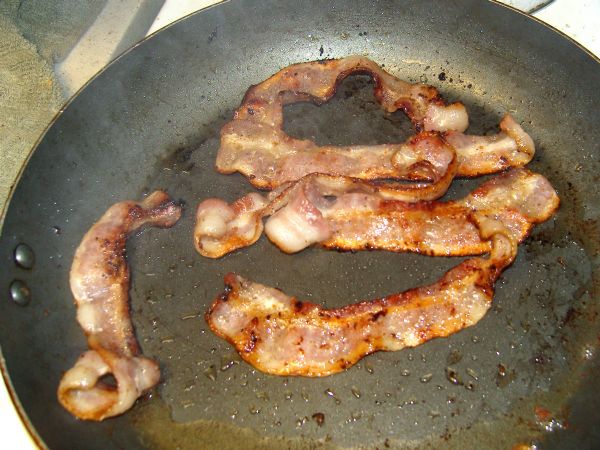 Gratuitious bacon shot - (save the grease for bacon corn or bacon green beans)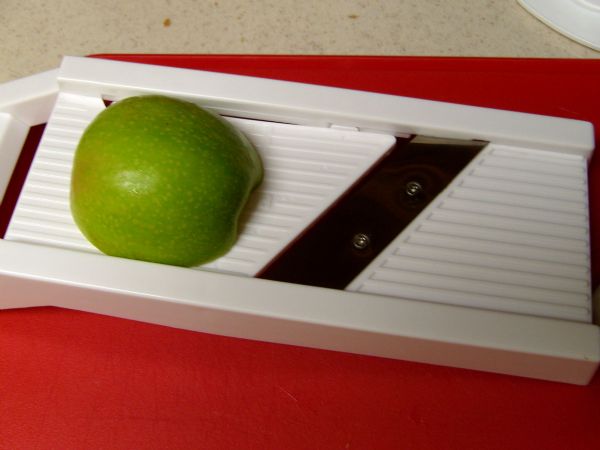 Use a mandolin to slice the apple (deseed the apple first)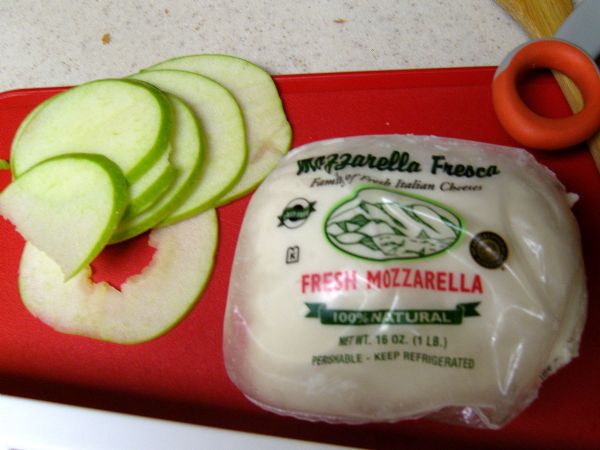 See the apple slices on the left and I used fresh mozzarella in this sandwich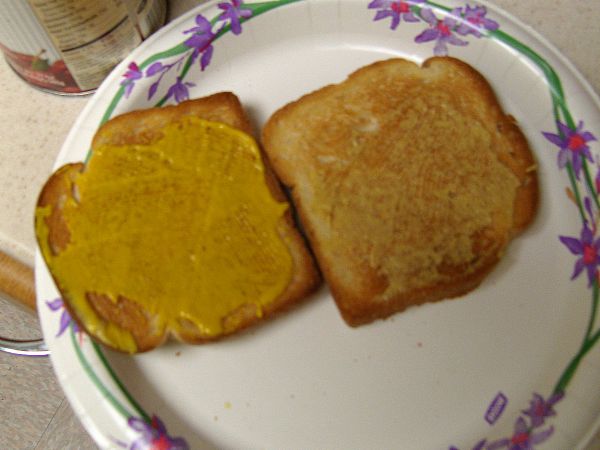 On this one, I used a combination of Dijon and French's mustard.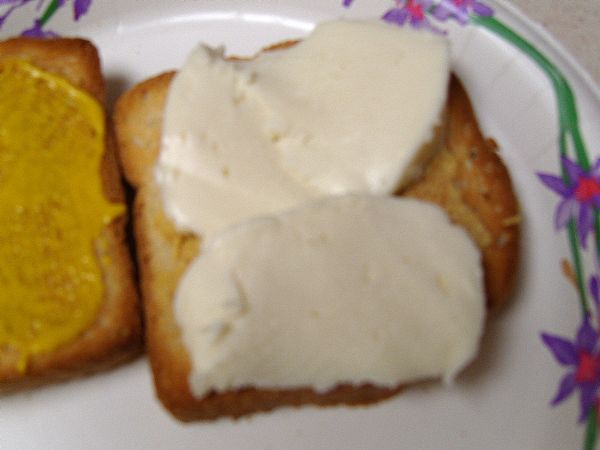 Not a great picture I also used too thick of cheese on this one.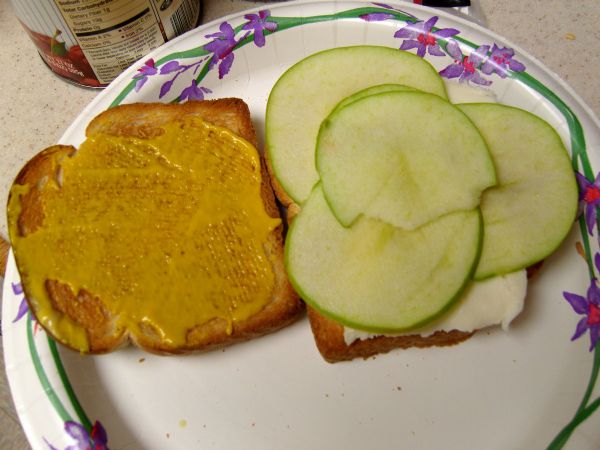 Stack Apples on cheese - you can see that the apples are already starting to oxidize (brown).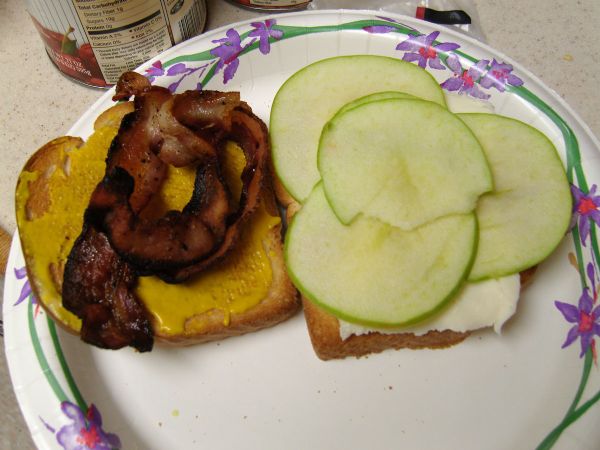 Add bacon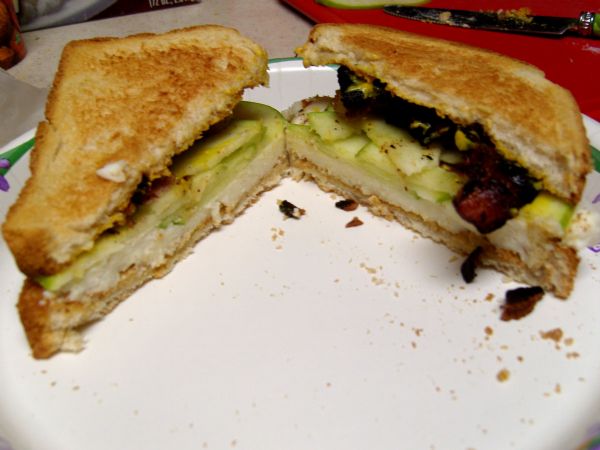 Bacon, Apple and Cheese Sandwich