I had been wanting to make an apple pie for a long time, but couldn't get past the crust (I want to do it right, but know I still need more experience before I get into making dough). So, when I saw this apple crisp recipe, I knew I had to give it a try. The smell of this coming out of the oven was great and the taste was even better.
Ingredients
6 Large Granny Smith Apples (about 5 pounds worth), peeled, cored and sliced
3/4 cup white sugar
1 tablespoon flour
1 teaspoon ground cinnamon
1/4 teaspoon salt
1/4 teaspoon nutmeg
Crisp:
2 cups rolled oats
2 cups flour
1 1/2 cup brown sugar
1/2 teaspoon baking powder
1/2 teaspoon baking soda
1/2 teaspoon cinnamon
1/8 teaspoon nutmeg
1 cup butter, melted
Cooking Directions
Heat the oven to 350 degrees
Combine the oats, flour, brown sugar, baking powder, baking soda, cinnamon, nutmeg in a bowl. Pour melted butter over top. Mix well.
Toss the sliced apples with the white sugar, flour, cinnamon, salt, and nutmeg.
Place a little more than half the crust mix in a 9x13 inch baking dish. Layer the apples on the bottom crust. Optional: Add 1/4 cup of water over the apples. Crumble the remainder of the crust evenly over the top of the apples.
Bake for 45-50 minutes.
Allow to cool for 10 minutes.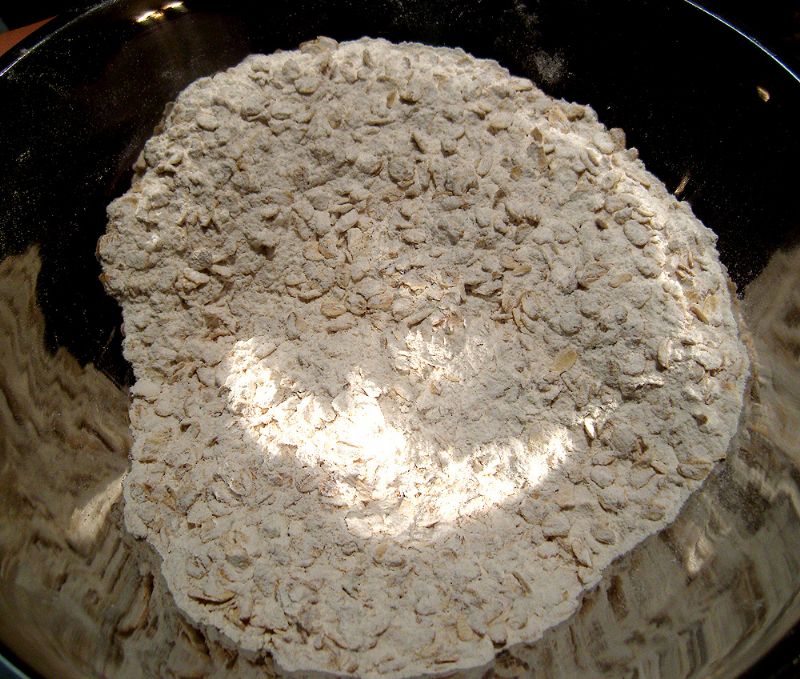 Combine oats and flour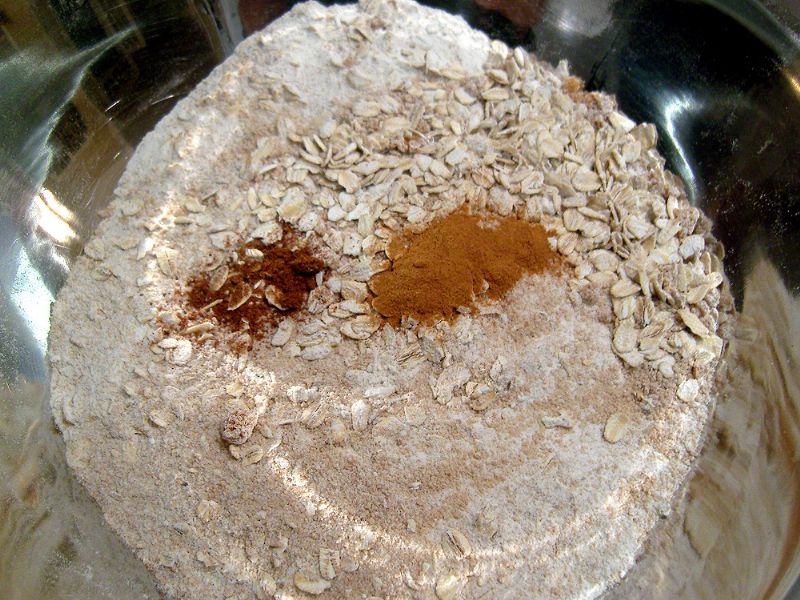 Add baking powder, baking soda, cinnamon, nutmeg and brown sugar (already mixed here).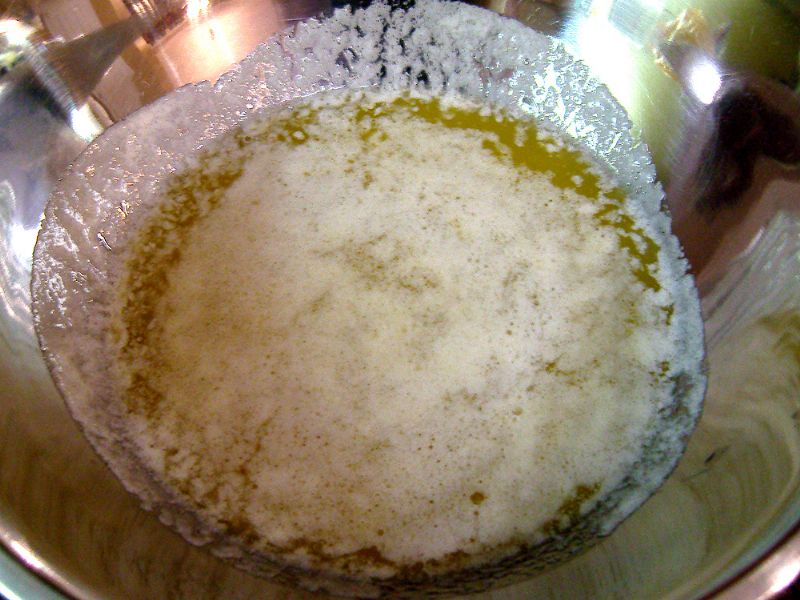 Melt butter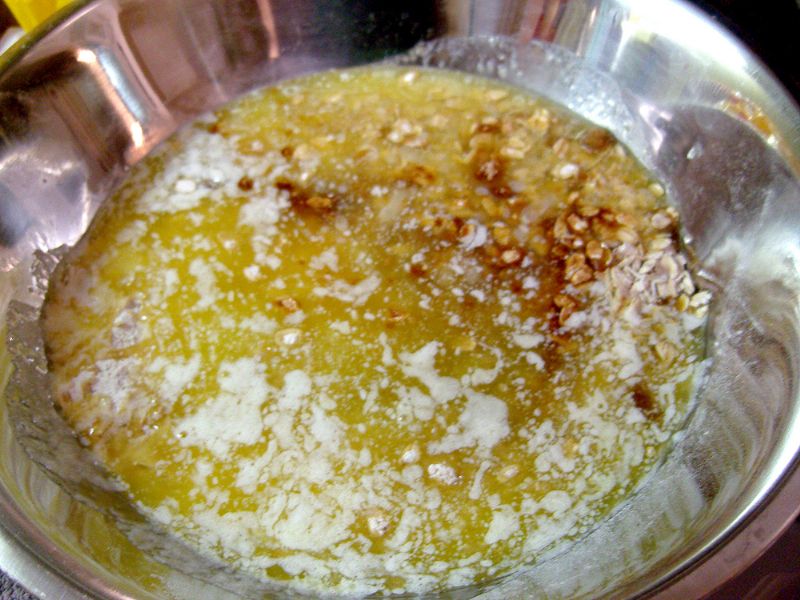 Pour melted butter over oat mix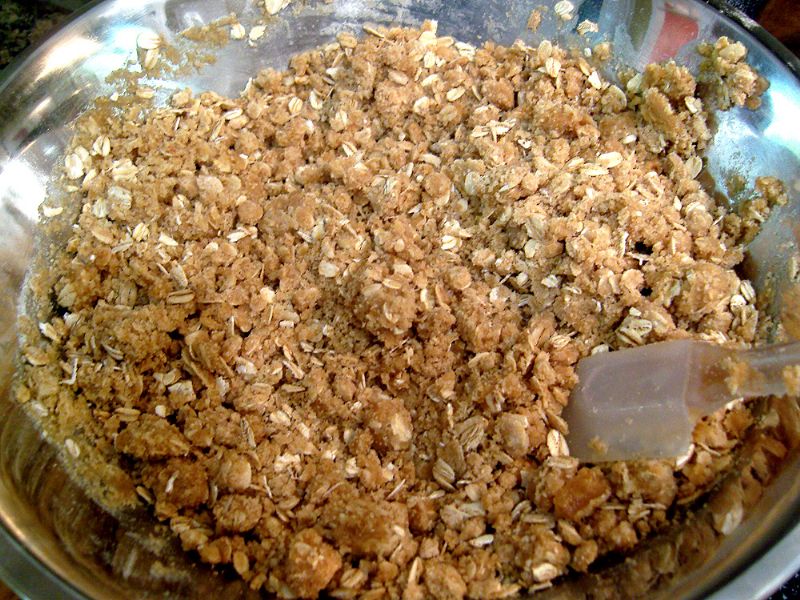 Mix well (getting all of the oats covered with butter is best).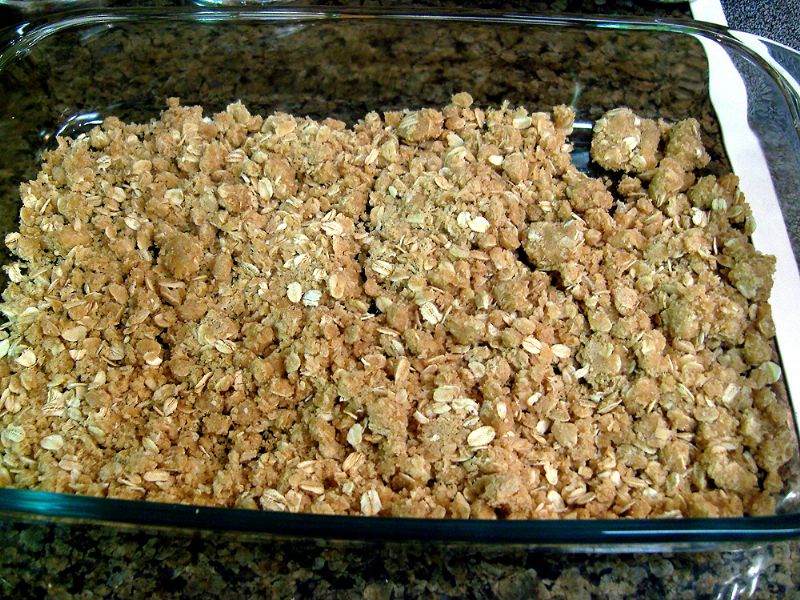 Layer bottom of baking dish with over half of the crust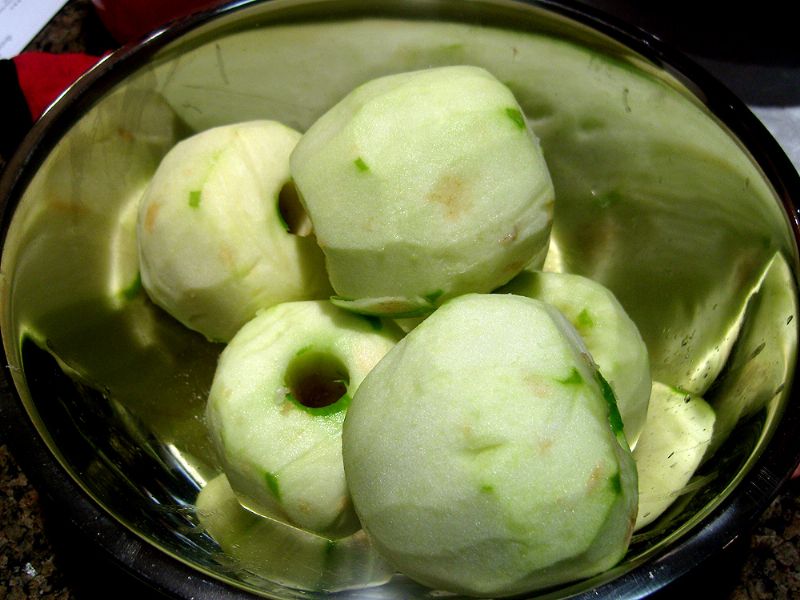 Core and peel apples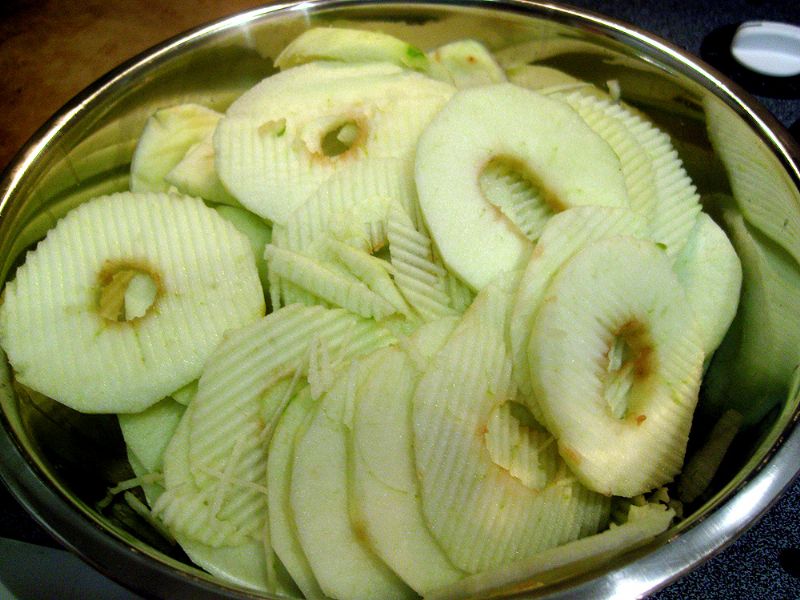 Slice apples (I used a mandolin with an odd blade - not intentional or necessary).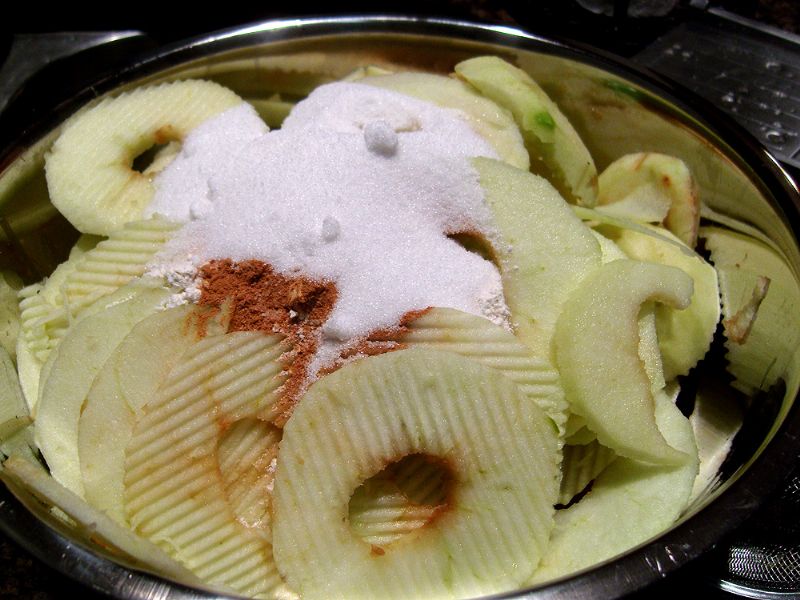 Add sugar, flour, cinnamon, salt and nutmeg.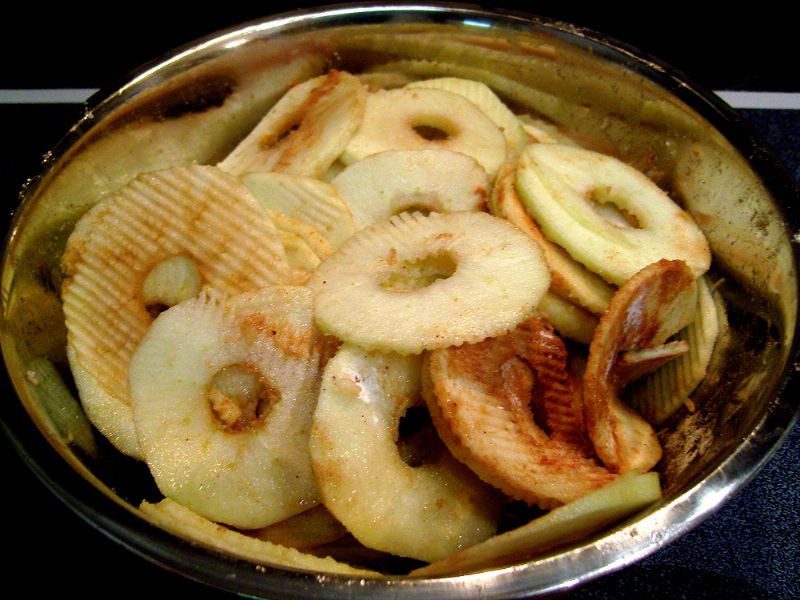 Gently toss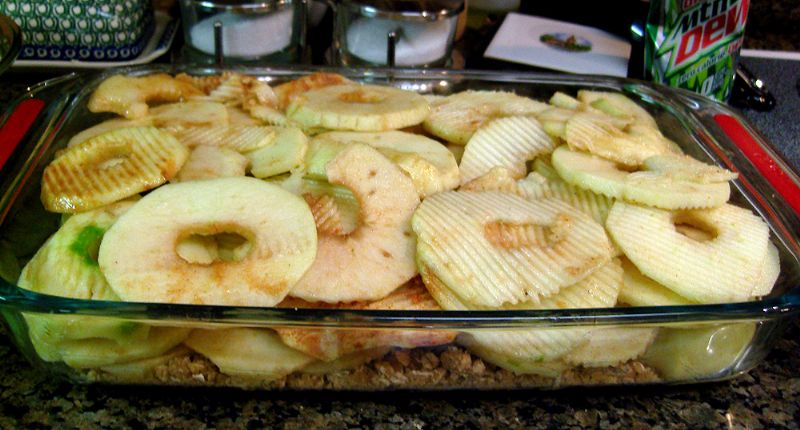 Layer apples on top of bottom crust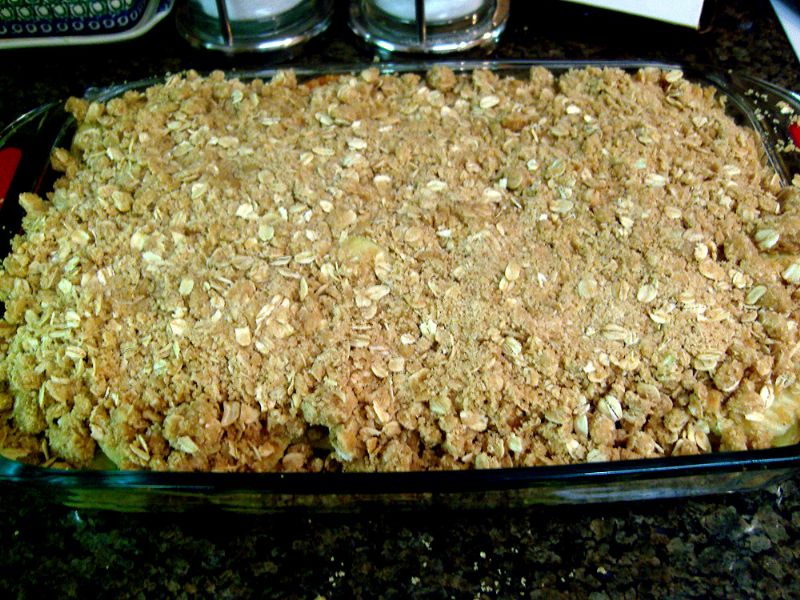 Crumble remaining crust on top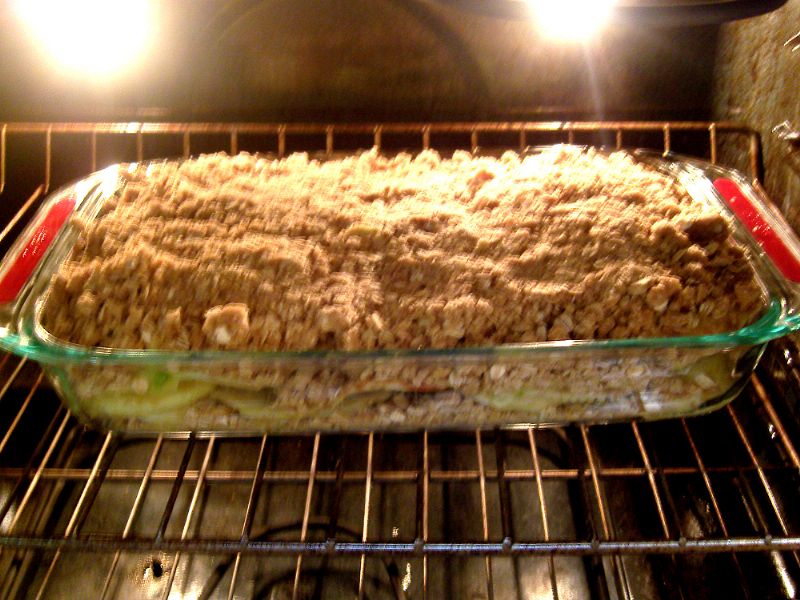 Bake for 45-50 minutes at 350 degrees (I hate oven pictures, they don't come out well)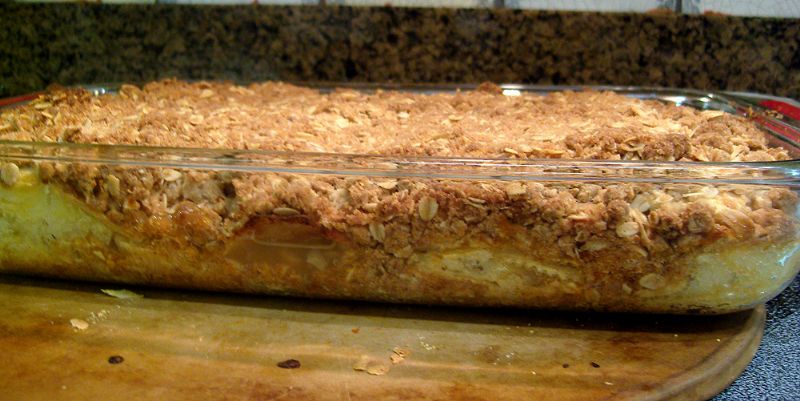 Allow to cool for 10 minutes (if this were a video, you would see the liquid still bubbling)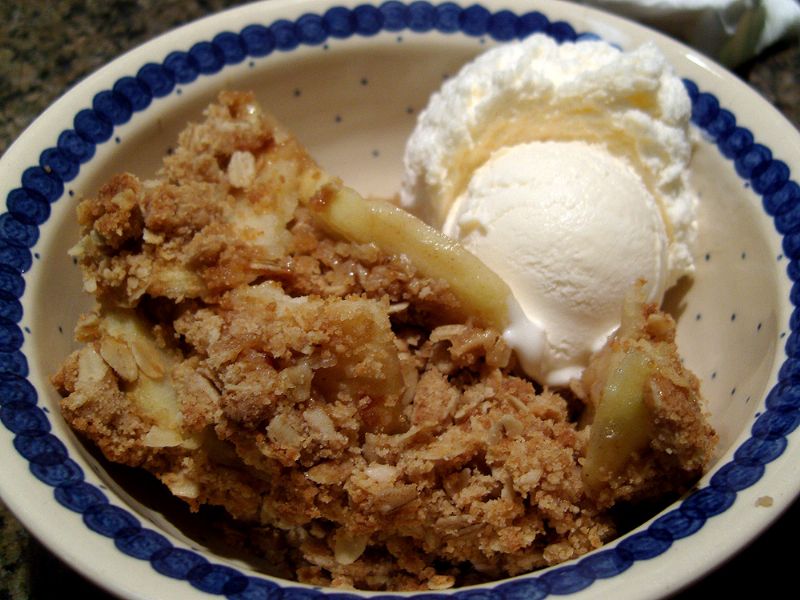 Serve - with vanilla ice cream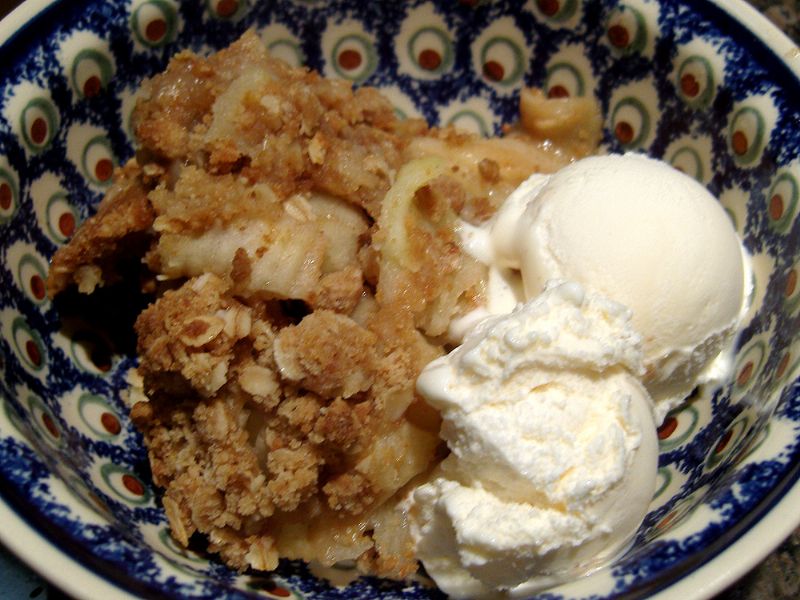 Apple Crisp