I have always loved coconut cream pie and this recipe is incredible. I also make my own whipped cream (I'll add those procedures soon).
Ingredients
1 1/2 cups of coconut milk
1 1/2 cups heavy cream
3 eggs (the 3rd one, just the yolk)
3/4 cups of sugar
1/2 cup corn starch
1/4 teaspoon salt
1 cup of coconut flakes (3/4 in pie, 1/4 toasted on top)
1 teaspoon vanilla extract
1 9 inch pie shell, baked
Cooking Directions
Bake the pie shell (frozen shells should take between 9 and 15 minutes to bake at 375-400 degrees, but follow the specified directions). Set aside.
In a saucepan, combine coconut milk, heavy cream, eggs, sugar, corn starch and salt. Bring to a boil over low heat, stirring constantly. It should take between 20 and 30 minutes.
Remove the mixture from heat. Mix in the vanilla and 3/4 cup of coconut flakes. Pour into the pie shell. Place in refrigerator for at least 2 hours (preferably at least 4).
Once the pie has been in the fridge for 2-4 hours, pour the topping on. Then toast the remaining 1/4 cup of coconut (I put them on a butter sprayed sheet in the toaster oven on low-medium toast setting - watching them to keep them from burning -- alternately, you could put them in the oven at 350 degrees for 5-7 minutes, stirring occasionally - or even in a medium-hot skillet with a tablespoon of melted butter). Spread the toasted coconut over top of the pie.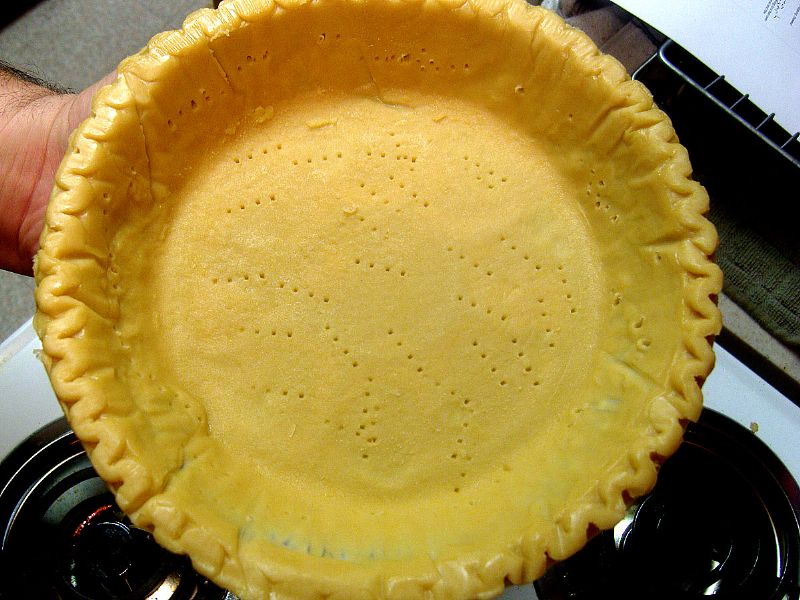 For the frozen pie crust, thaw for at least 10 minutes, poke holes in the bottom and sides, bake at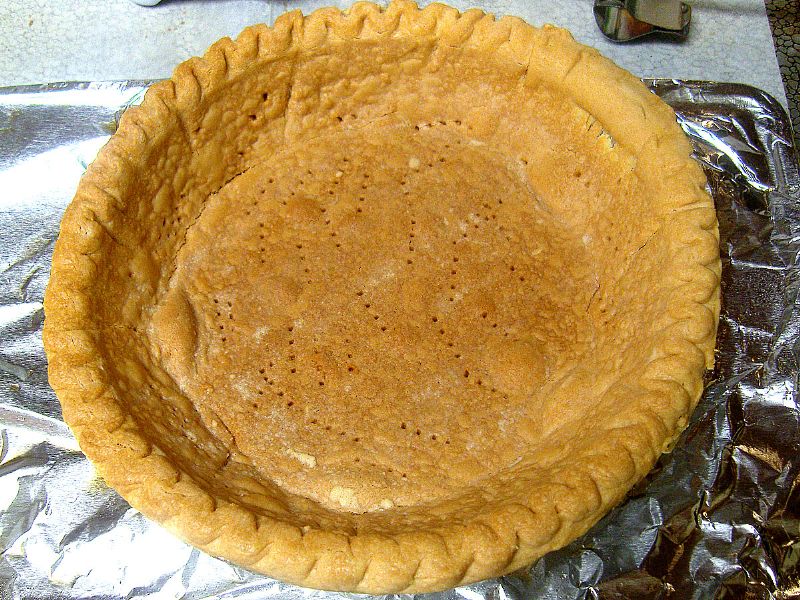 Once it is cooked, set it aside (it can cool down - the next step for the shell is to fill it)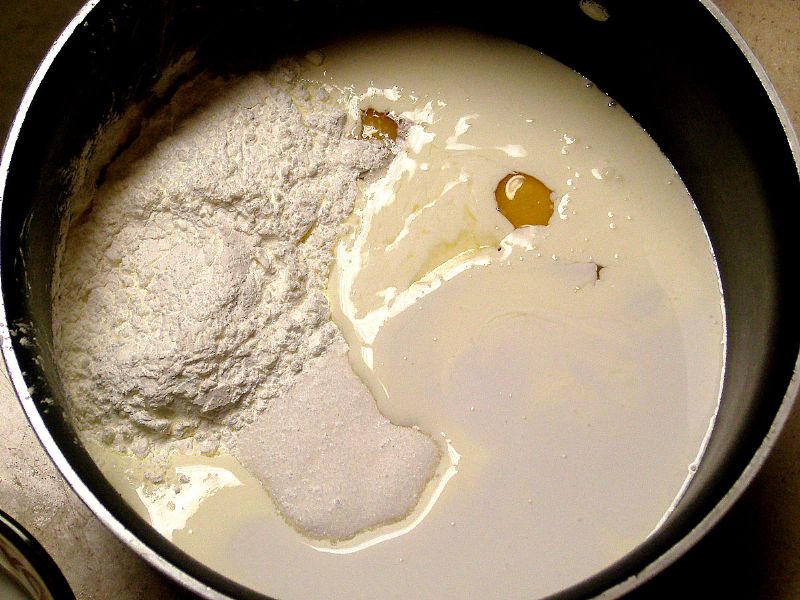 Place cream, eggs, corn starch, sugar, coconut milk and salt in a sauce pan.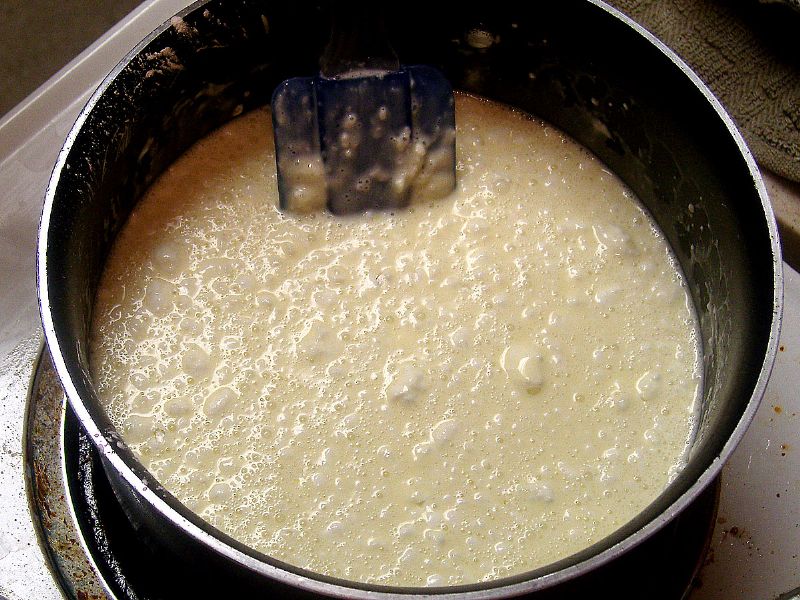 Mix and stir continuously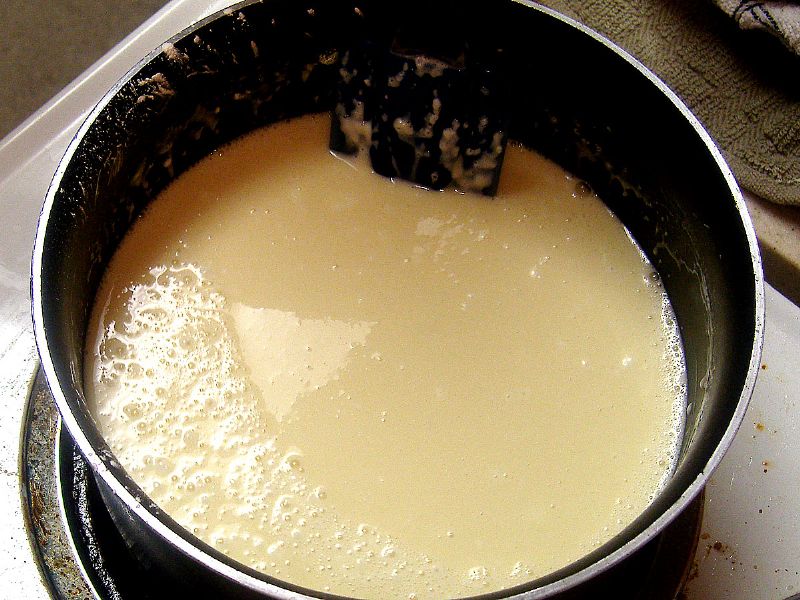 The mixture will become milky - keep stirring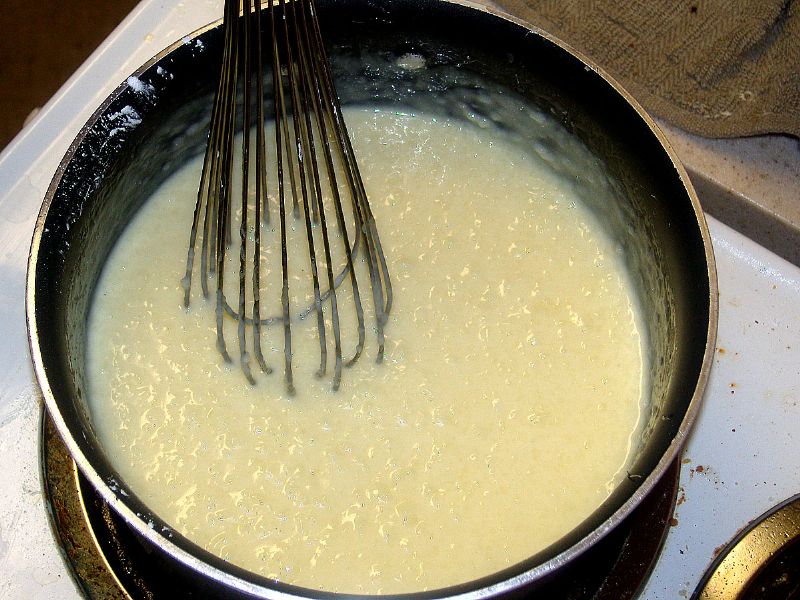 Lumps can form from the corn starch - so switch to whisk if you have to (and keep stirring)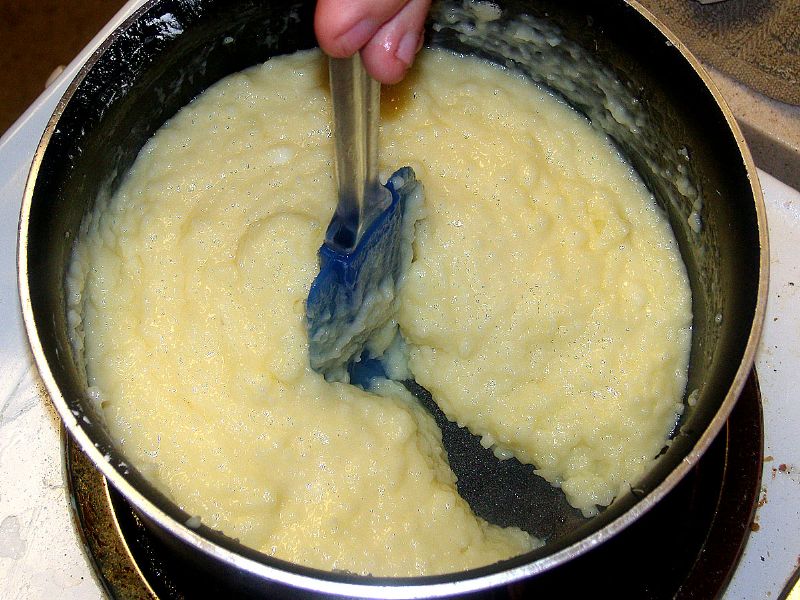 It will thicken - the temp is around 165 at this point, but the outside has small bubbles.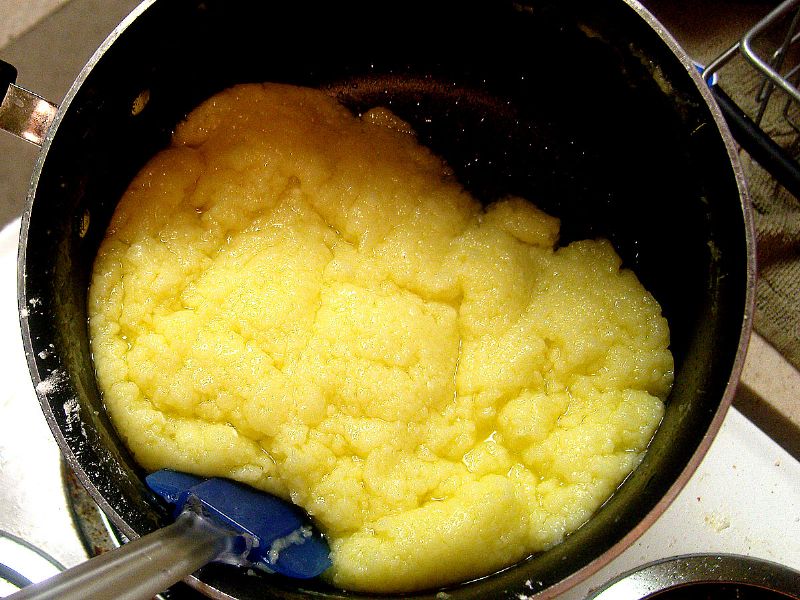 Here is the mixture when fully cooked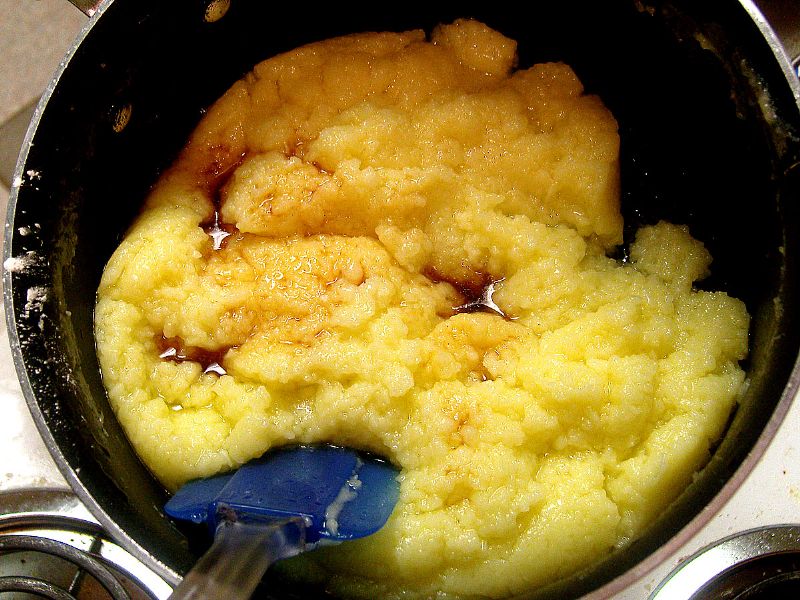 Remove from heat. Add vanilla and mix in.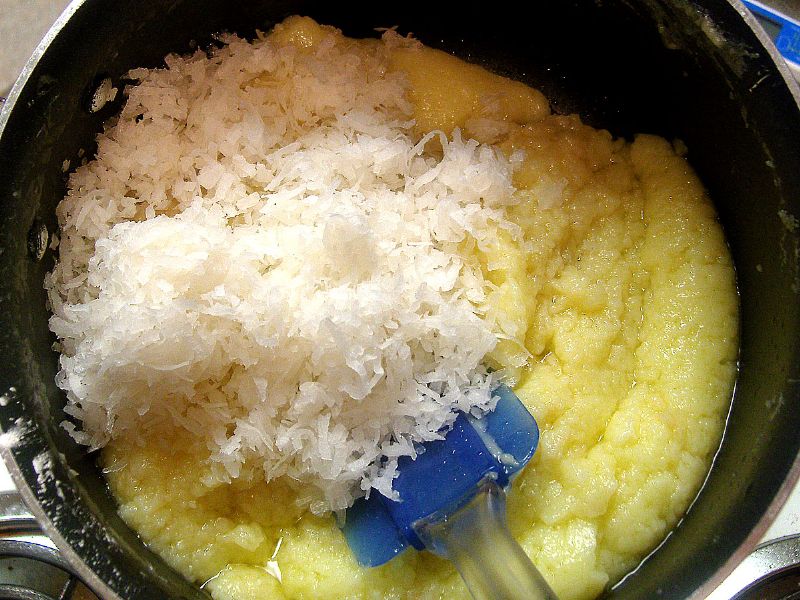 Add 3/4 cups of coconut flakes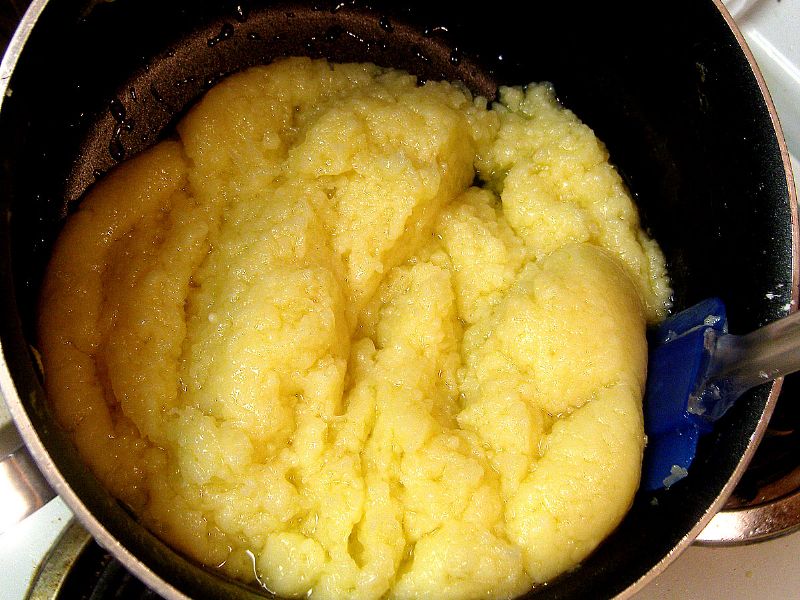 The coconut is fully folded in.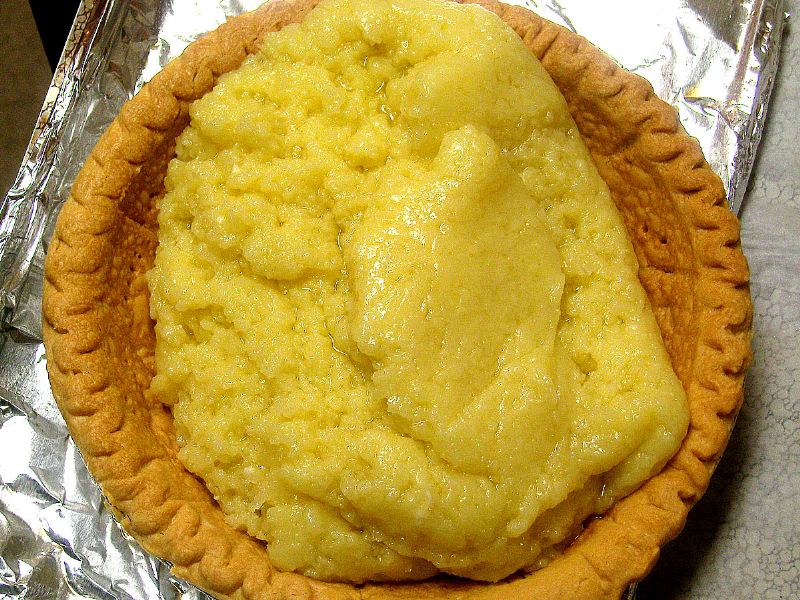 Pour into pie crust.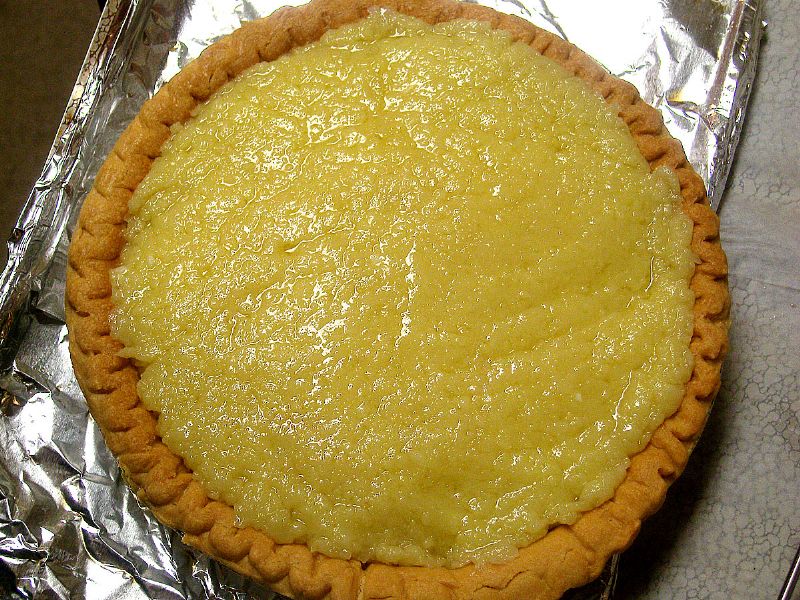 Spread smooth - place in fridge for 2-4 hours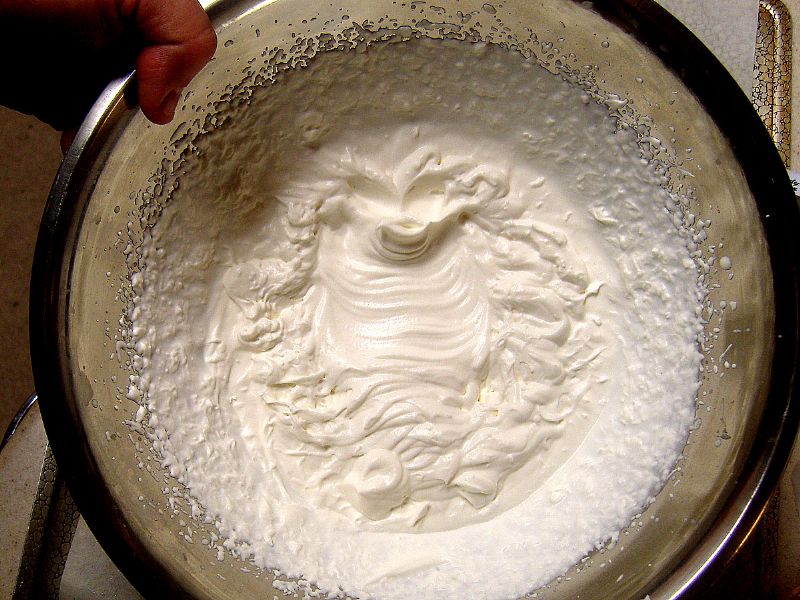 Whip the cream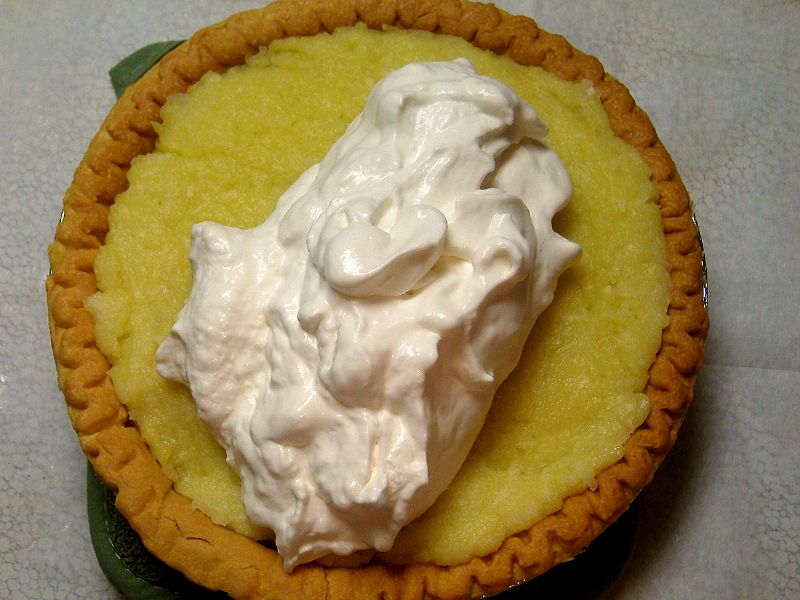 Put topping on pie.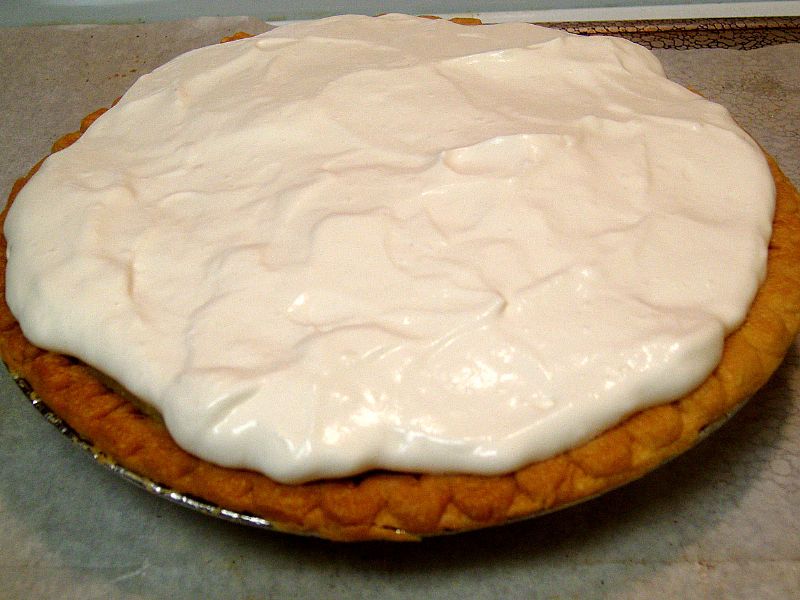 Spread smooth - I normally put back in the fridge until I am ready to serve.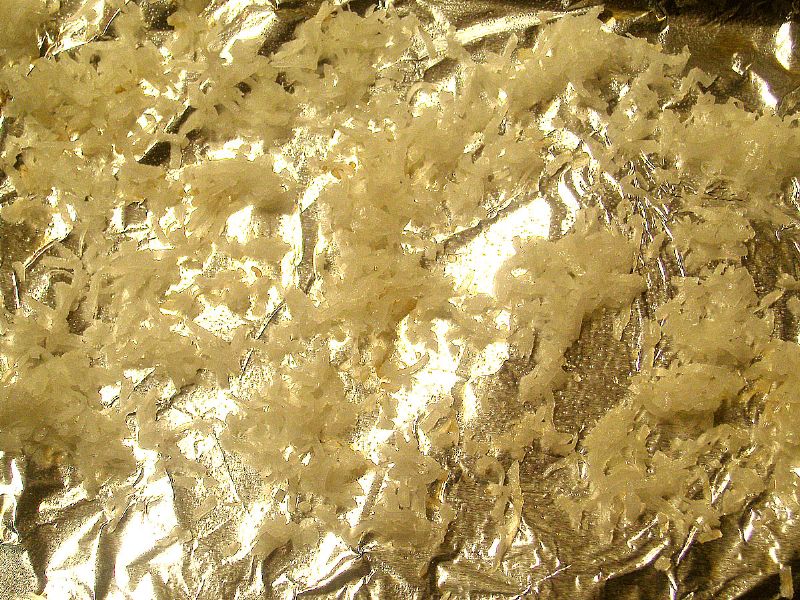 Put 1/4 cup coconut on tray and toast.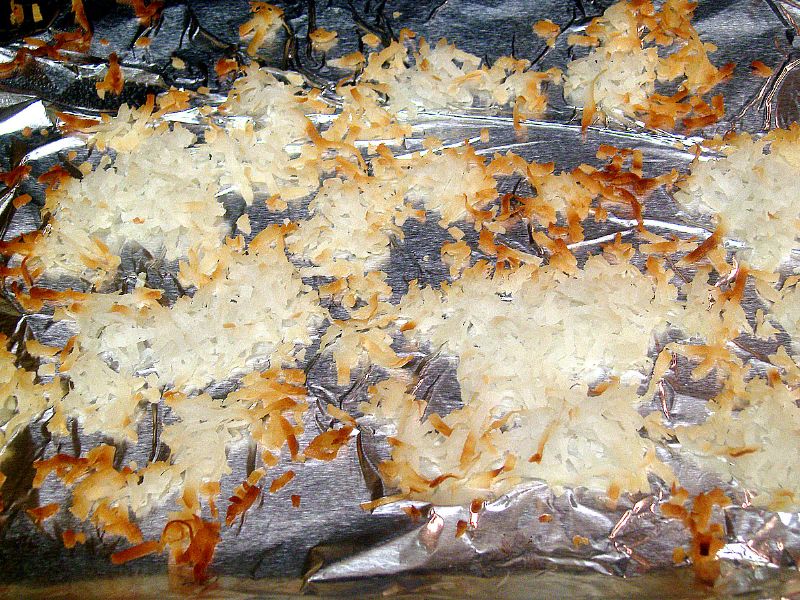 Here they are toasted (please watch carefully to not burn)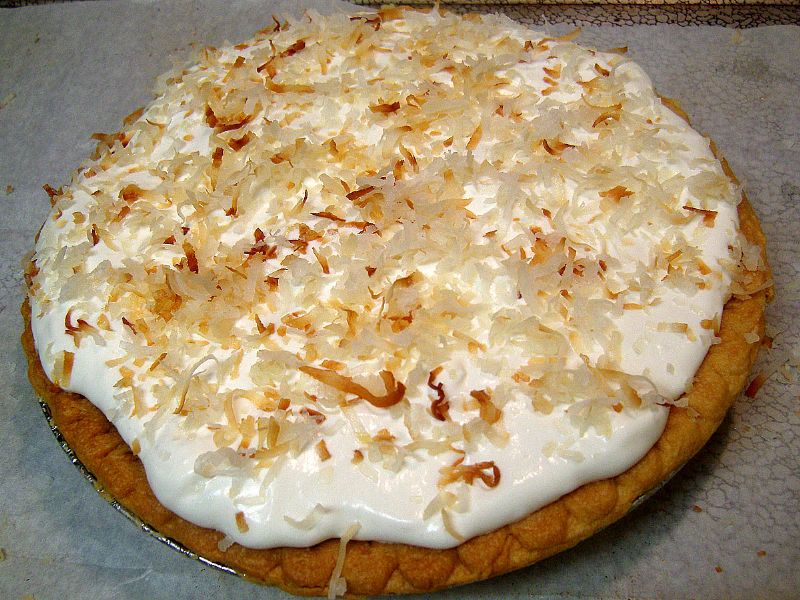 Top with coconut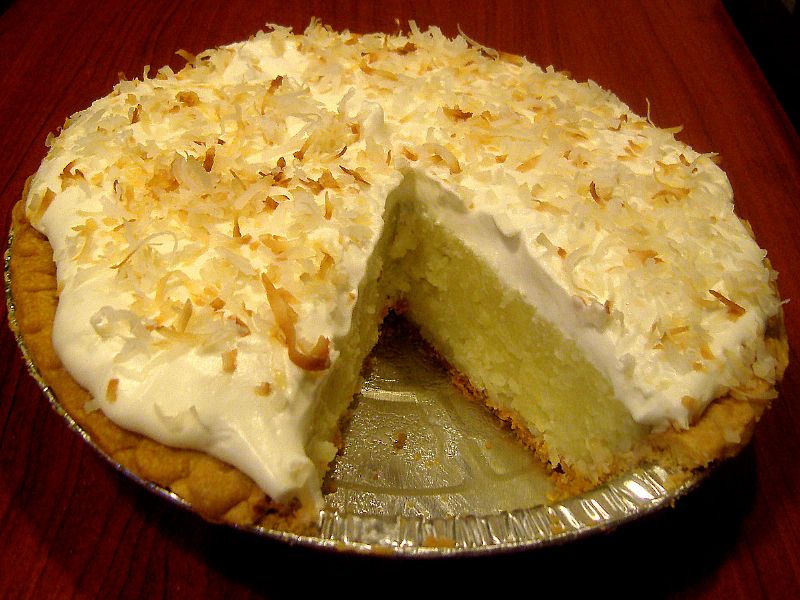 Coconut Cream Pie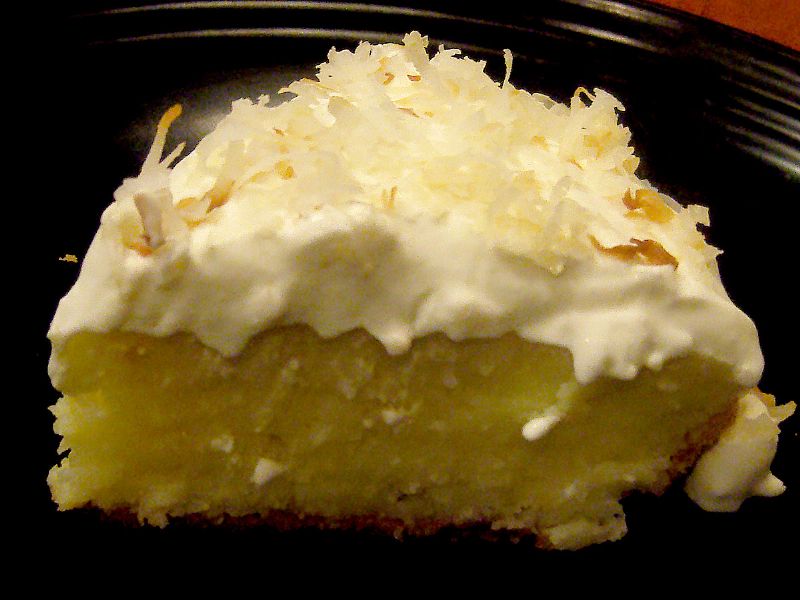 Serve