I love fudgy, cakey brownies and this recipe definitely hits the spot. I can see these as great bake-sale brownies. It goes without saying that a large glass of milk is required to make these truly spectacular.
Ingredients
1 cup of unsalted butter
2 cups sugar
1 cup cocoa
1 teaspoon salt
1 teaspoon baking powder
1 tablespoon vanilla extract
4 large eggs
1 1/2 cups Flour
2 cups semisweet chocolate chips

Cooking Directions
Heat the oven to 350°F.

In a saucepan set over low heat, melt the butter (start at room temperature or cut into smaller pieces to melt evenly). Add the sugar. Return the mixture to the heat until it's hot but not bubbly (about 120°F). This heating is what will make the shine on the brownie.

Pour the cooked butter/sugar mixture to a mixing bowl. Stir in the cocoa, baking powder, vanilla and salt.
Use a hand mixer to whisk in the eggs. This adds air to the mixture, making the brownie rise. Mix until smooth.

Add the flour and chocolate chips. Stir.

Pour the batter into a lightly greased 9" x 13" pan, use a spatula to smooth the top.

Bake the brownies for about 35 minutes. The center of the brownies should look very moist, but not uncooked. Remove them from the oven and cool in the pan for about 10 minutes before cutting and serving.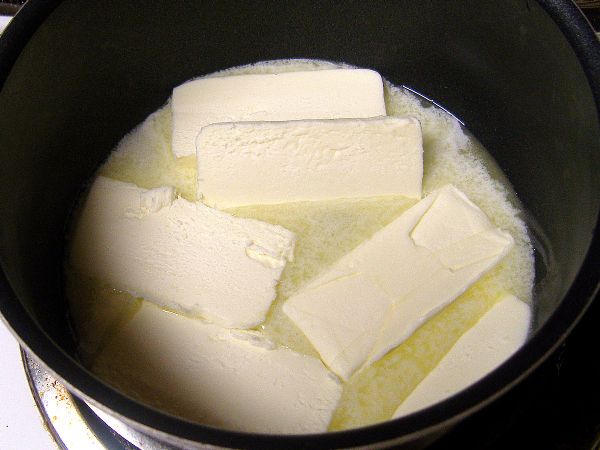 Melt the butter - I cut it into slices to make it melt quicker (and more evenly)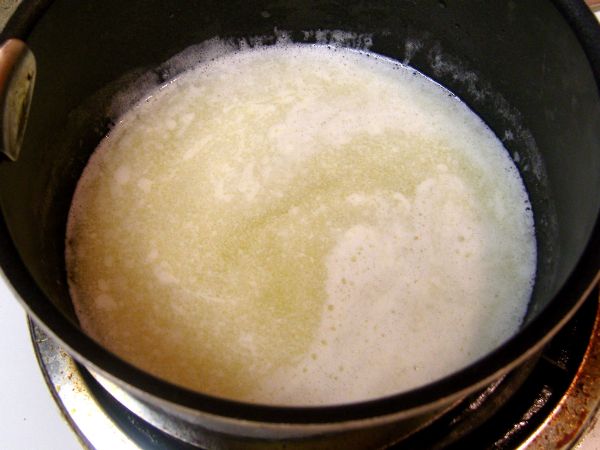 Here is the butter, melted.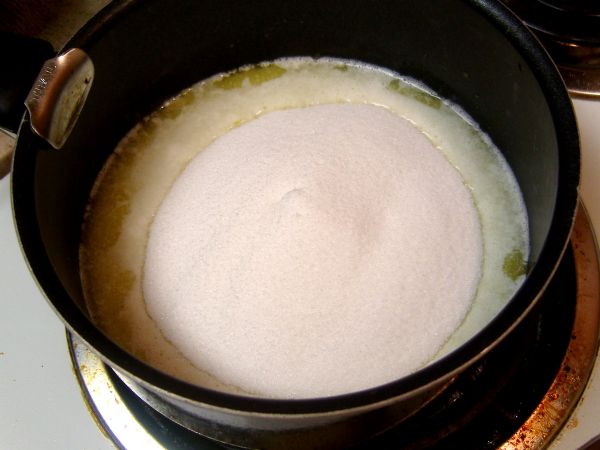 Add sugar
Mix the sugar into the butter.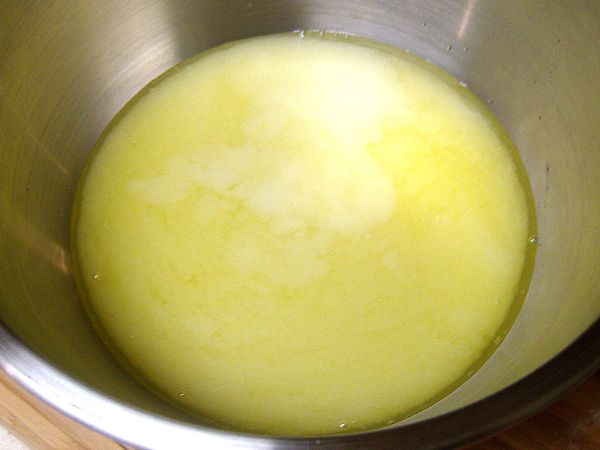 Place butter / sugar mix into a mixing bowl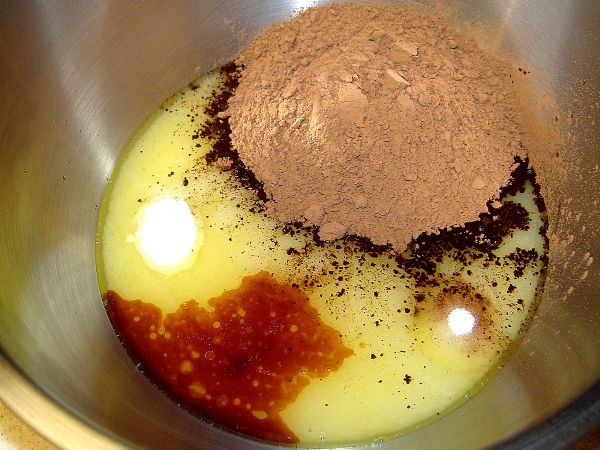 Add cocoa, salt, vanilla and baking powder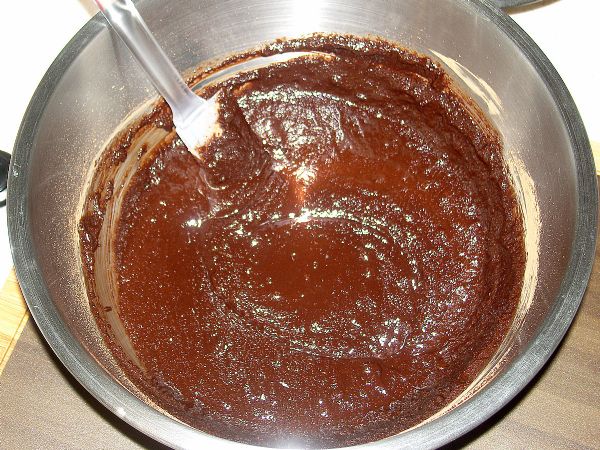 Mix together.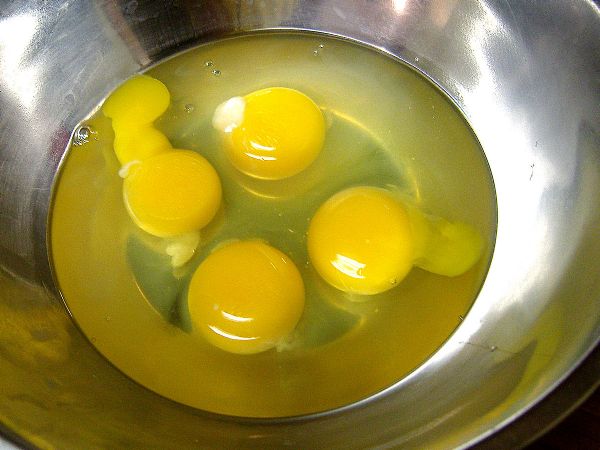 4 Eggs - Whisk together (I used a hand blender)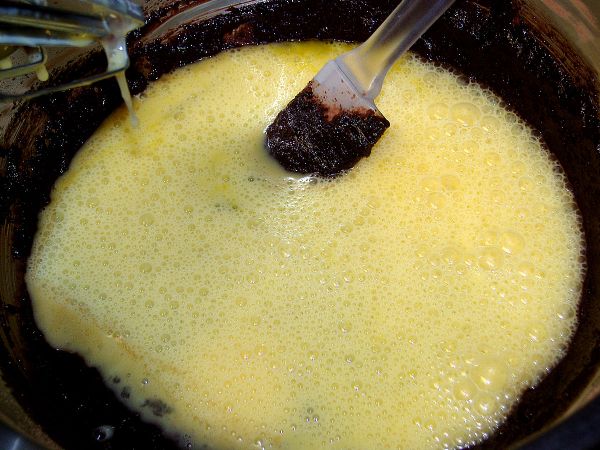 Add whisked eggs to mixture.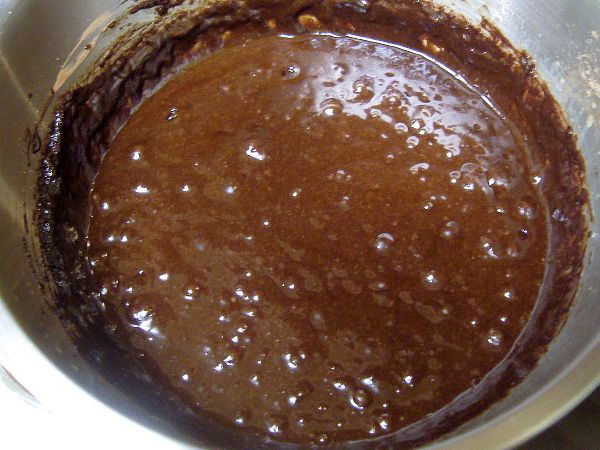 Mix egg in (again, I used a hand blender to get it thoroughly mixed).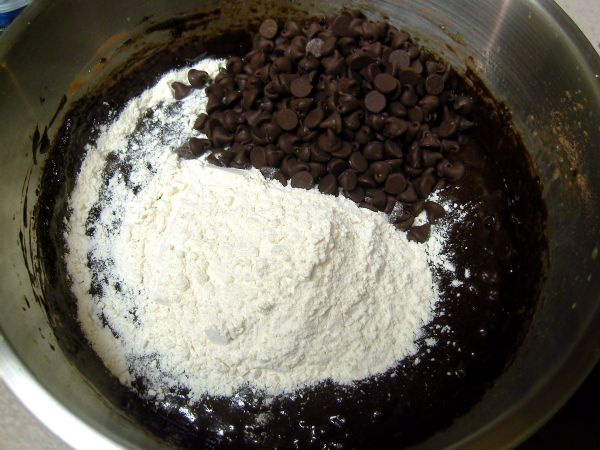 Add flour and chocolate chips.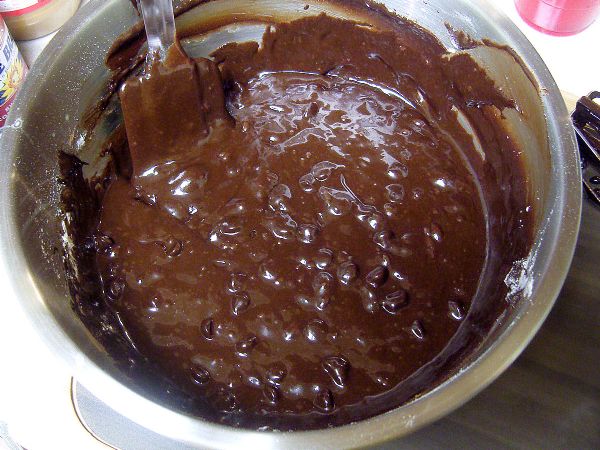 Mix together. It will get very thick (almost fudgy).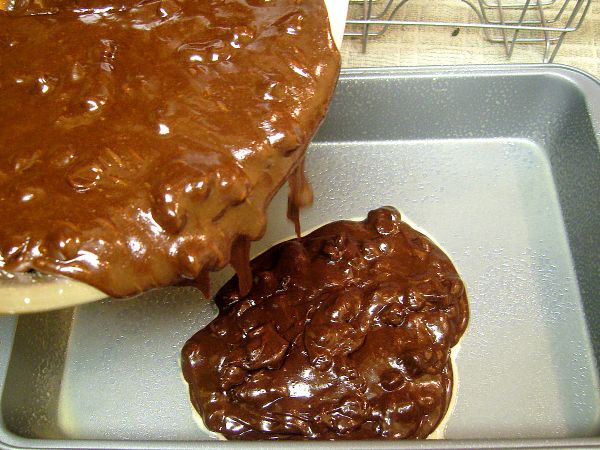 Pour in greased 9x13 pan.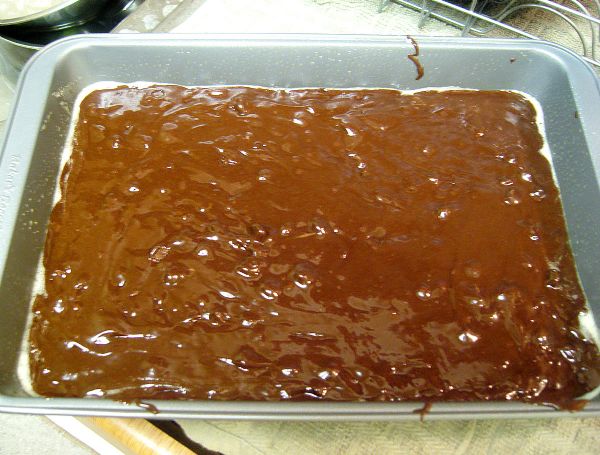 Use spatula to even the mixture. Place in 350 degree oven for 35 minutes.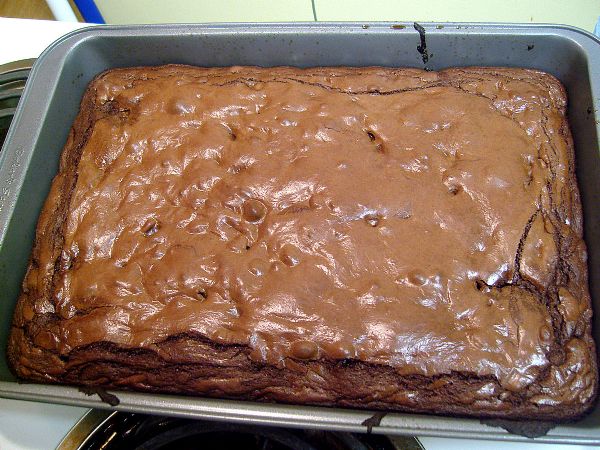 Done - Cool for 10 minutes.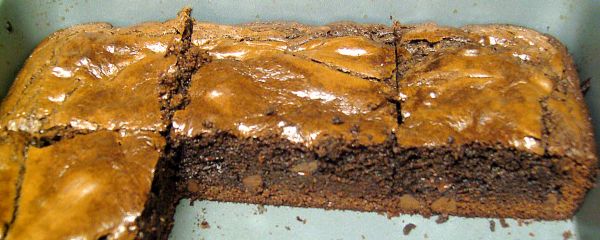 Cut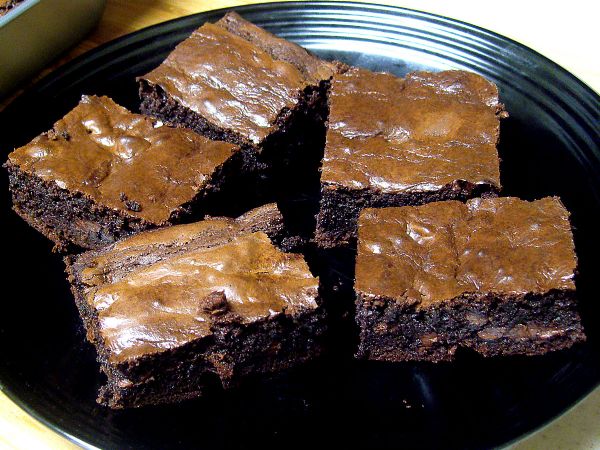 Chocolate Chip Brownies