Once again, I find myself using simple ingredients that I like. This one doesn't use any seasoning, instead relying on the seasoning of the ingredients. I am sure that as I develop this more I will play around with a few more seasons.
Ingredients
1 pound kielbasa, cut diagonally into 1/2-inch-thick slices
12 ounce red potatoes (3 small potatoes), cut into 1-inch chunks
1 cup shredded carrots
16 ounces sauerkraut, rinsed and drained
2 Golden Delicious apples, unpeeled, cored, and cut into 1/2-inch chunks
Cooking Directions
Heat nonstick 12-inch skillet over medium-high heat until hot. Add kielbasa and cook 3 to 4 minutes or until golden, stirring occasionally.
Add potatoes, carrots, sauerkraut, apples, and 1/3 cup water; heat to boiling. Reduce heat to medium-low; cover and simmer 18 to 20 minutes or until potatoes are fork-tender

Cooking Notes
Sometimes I add chicken stock instead of water.
Also, I will often peel the apples (as I did in the pictures on this page). With the apples, I like to do them last -- get everything else in the pot and simmering before even starting on the apples. Even if they just cook half the time (or even just the last 5-8 minutes), they will come out good (in fact, maybe even better because they won't be as soft and won't lose their flavor).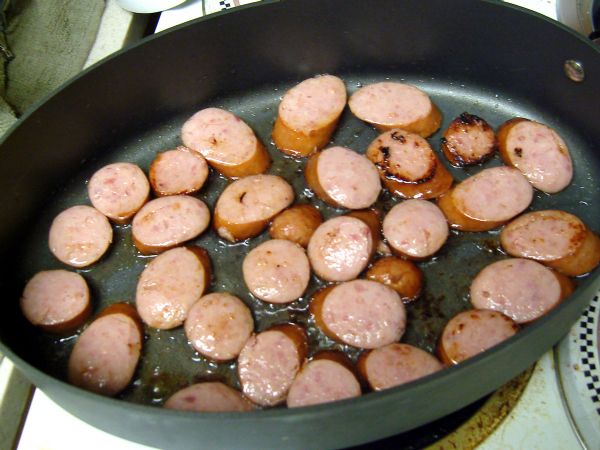 Brown the Kielbasa in some oil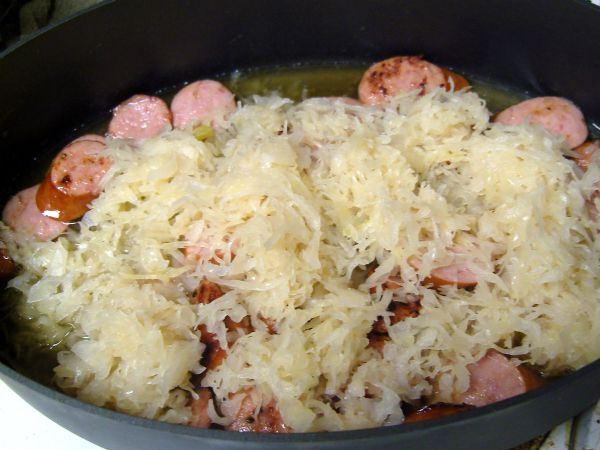 Add the sauerkraut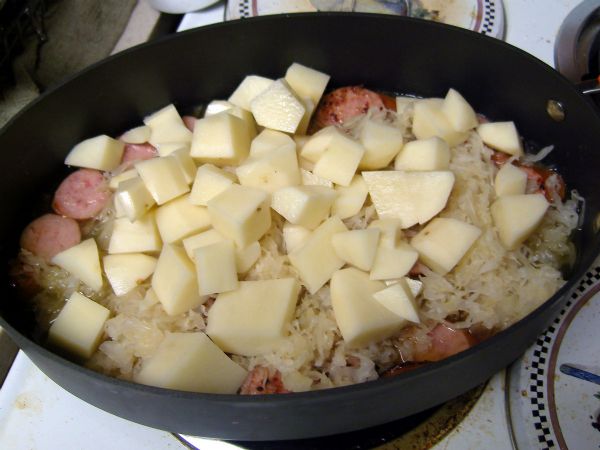 Add potatoes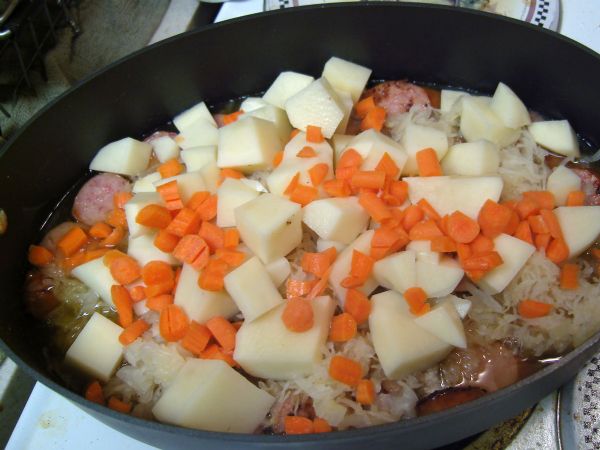 Add Carrots (these were baby carrots cut up)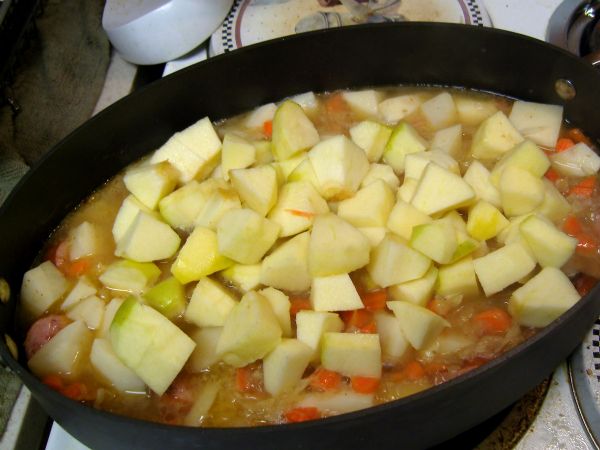 Chicken Stock added - then the apples. I normally wait until the other ingredients have braised for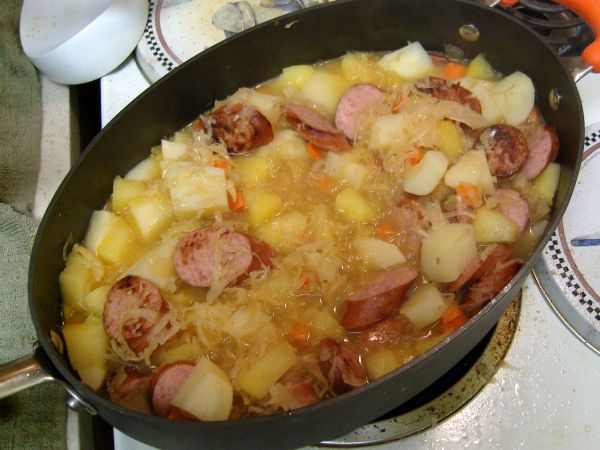 Nearly done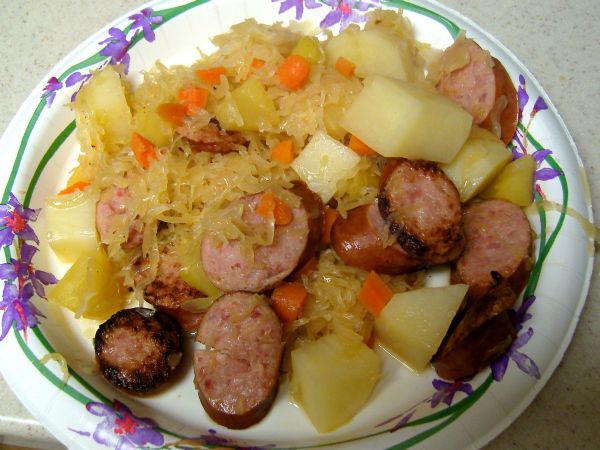 Kielbasa and Sauerkraut