Again, this is a dish that has things I like. Pasta, broccoli, sausage, tomatoes, basil and cheese.
Ingredients
12 ounces whole wheat penne pasta
1 large bunch broccoli, cut into florets
12 ounces Italian sausage
1 pints grape tomatoes, each cut in half
1/2 cups (loosely packed) fresh basil leaves, chopped
1/4 cups freshly grated Pecorino Romano cheese

Cooking Directions
Heat large saucepot of salted water to boiling on high. Add pasta and cook as label directs, adding broccoli when 3 minutes of cooking time remain. Reserve 1/2 cup cooking water; drain pasta and broccoli.
Meanwhile, thinly slice sausage on the diagonal. In 12-inch nonstick skillet, cook sausage on medium 7 to 8 minutes or until it begins to brown, stirring occasionally. Add tomatoes and cook 5 minutes longer, stirring.
Stir pasta, broccoli, and 1/4 cup pasta cooking water into sausage mixture in skillet; heat through, adding additional cooking water if needed. Remove from heat; stir in basil and cheese.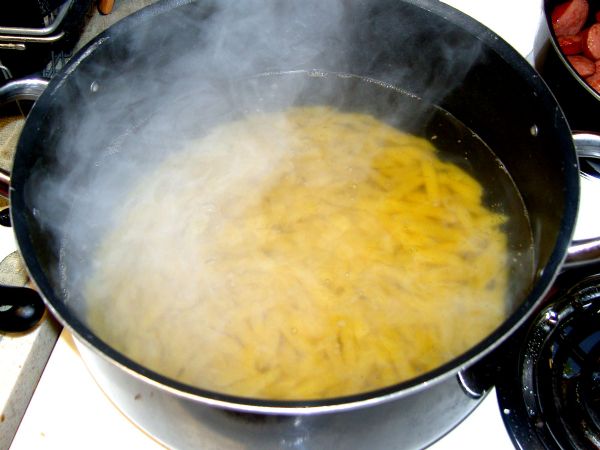 Boil water and add penne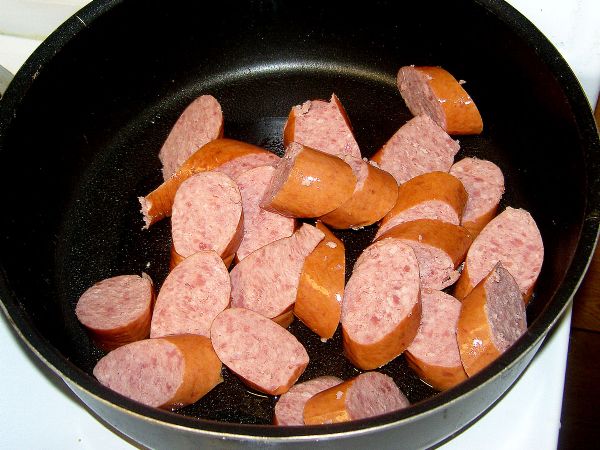 Brown the Sausage in some oil (I used Kielbasa in this one because it is easier to get in Korea)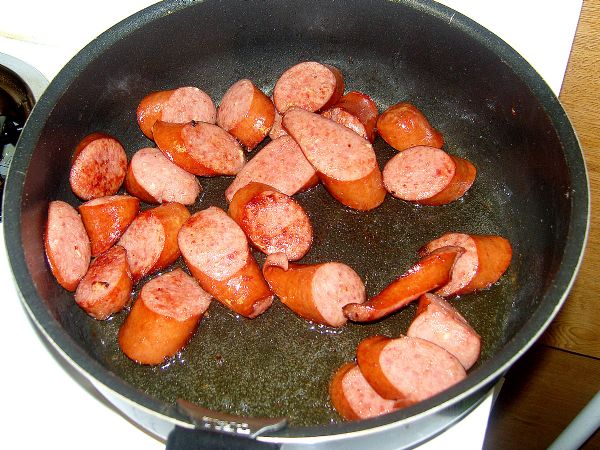 The Kielbasa is done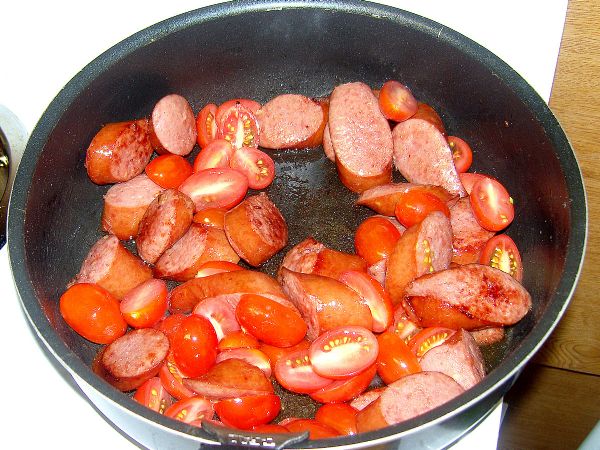 Add tomatoes to Kielbasa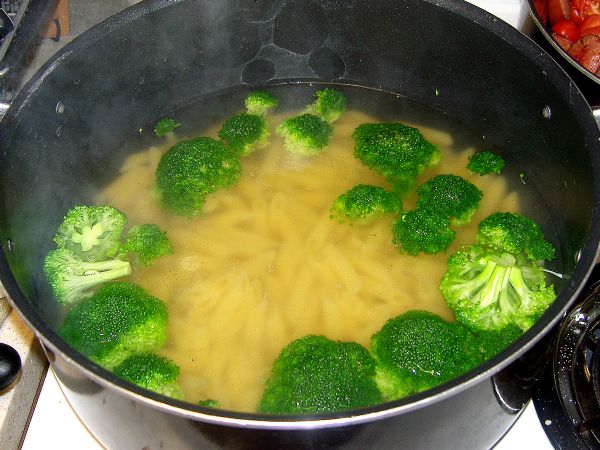 Add broccoli to penne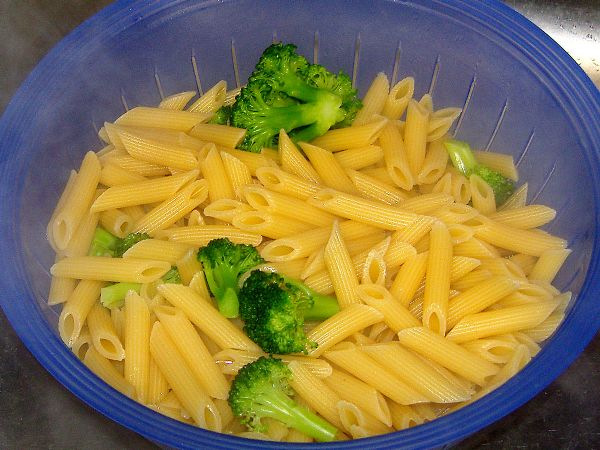 Reserve 1/2 cup of water and then drain.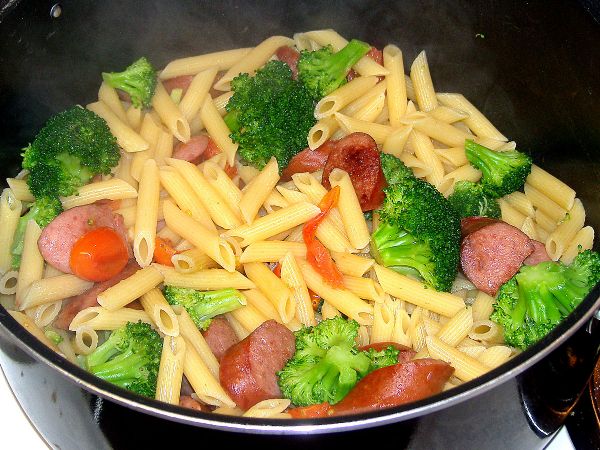 Return to pan, mix with Kielbasa and tomatoes and add 1/4 cup of cooking water (more if needed).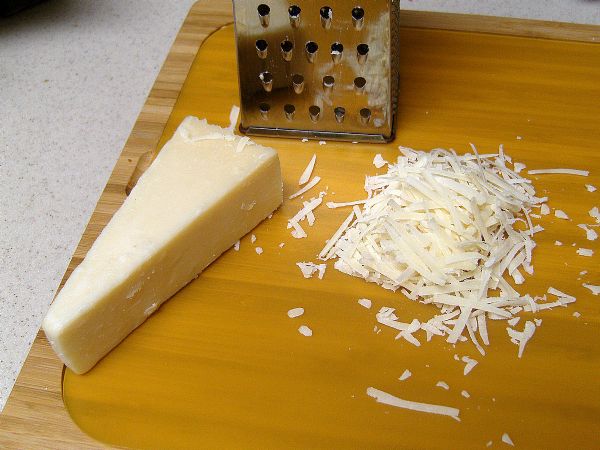 Grate 1/4 cup of Pecorino Romano Cheese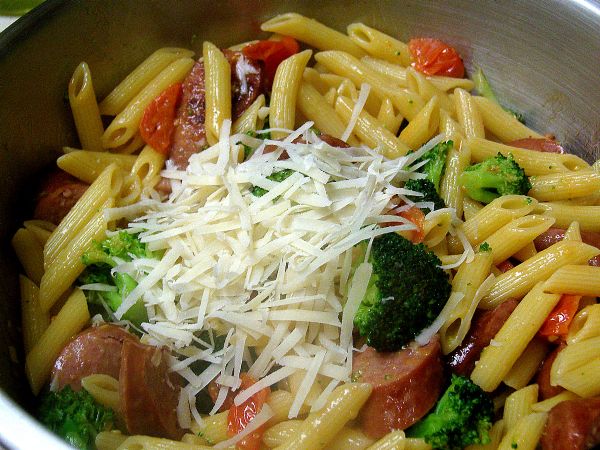 Add to top and mix in (the basil was omitted because I didn't have any fresh basil)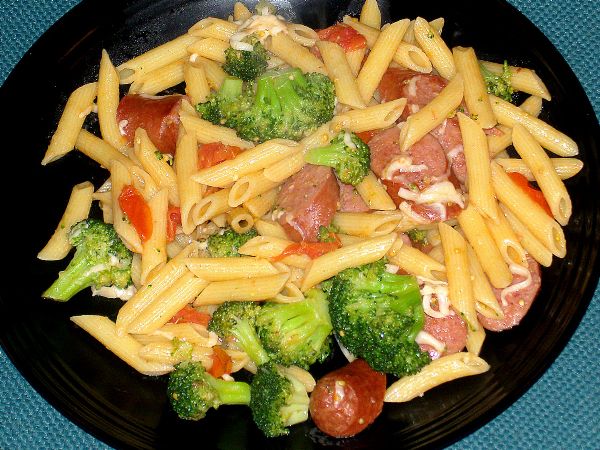 Serve hot (the melted cheese in amazing).