This is a very simple recipe, but it comes out very good.
Ingredients
6 medium russet potatoes, peeled and diced
1/2 cup of warm milk
1/4 cup butter
1 teaspoon salt
A dash of pepper
Cooking Directions
Place the potatoes in a pot and cover with water. Cover and bring to a boil. Cook for 25 minutes. Drain. Add milk, butter, salt and pepper; Mash until light and fluffy.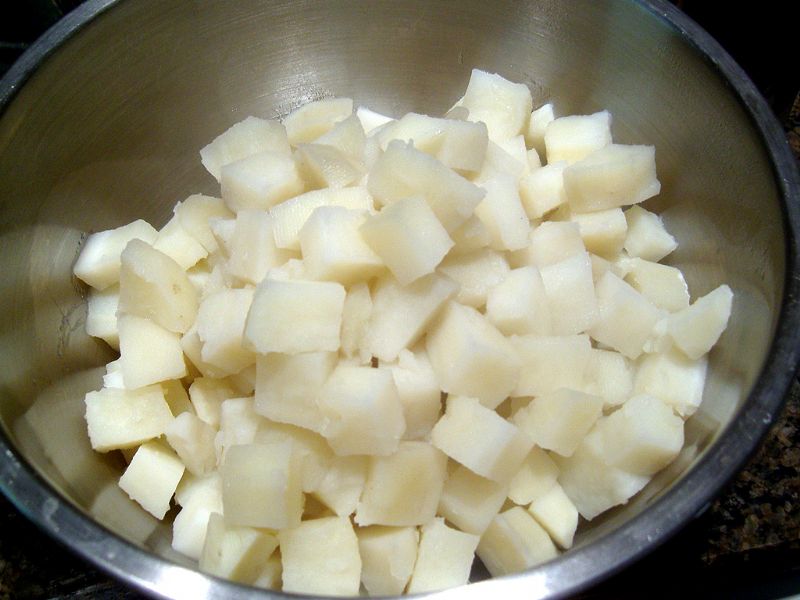 Dice the potatoes and cook them as directed (this is after they are already drained)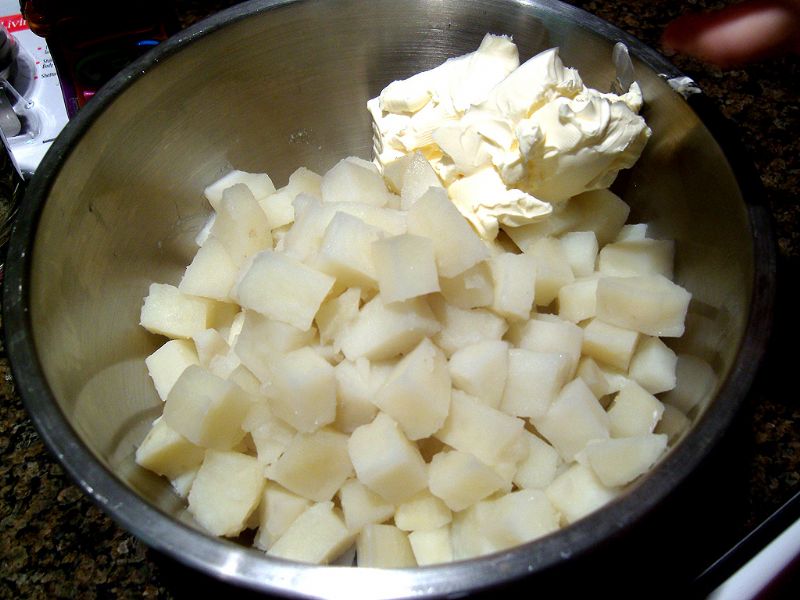 Add butter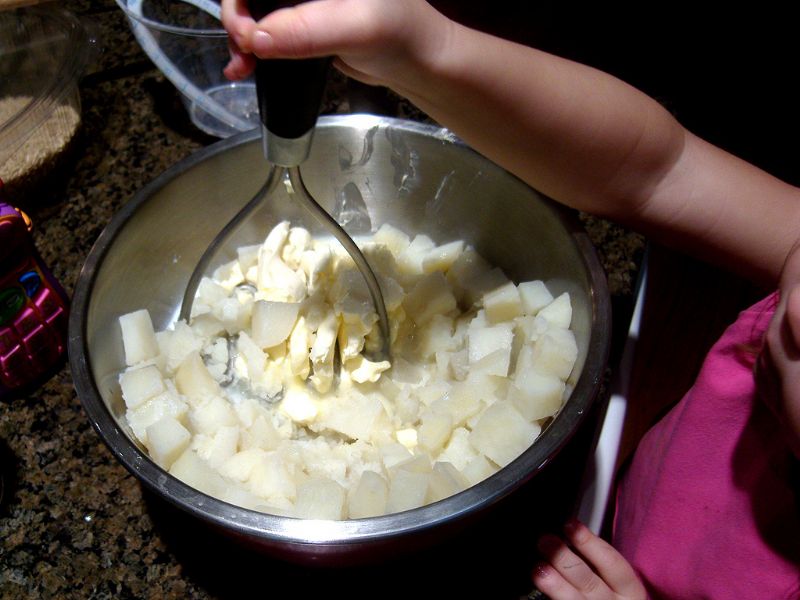 Add milk and mash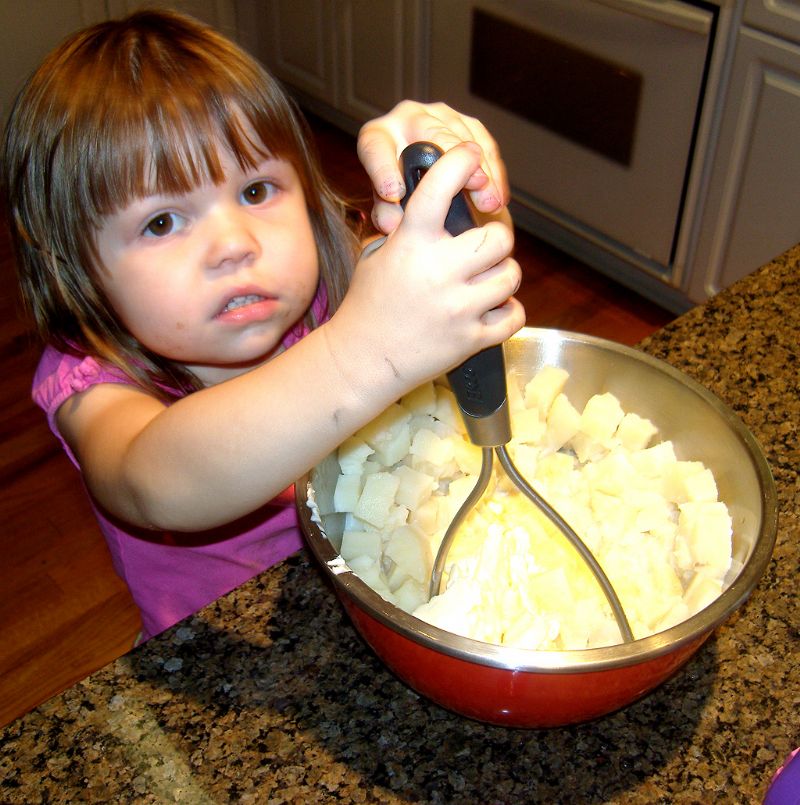 Gratuitous picture of my sous chef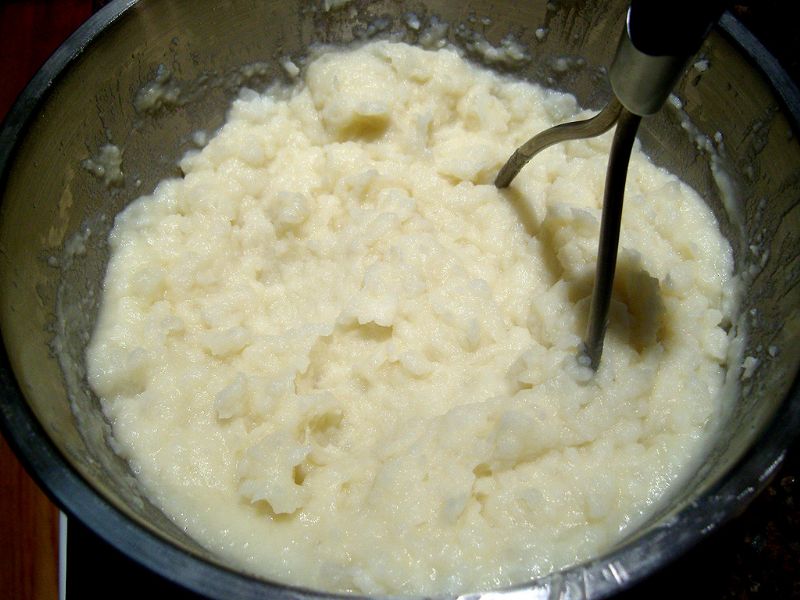 Mashed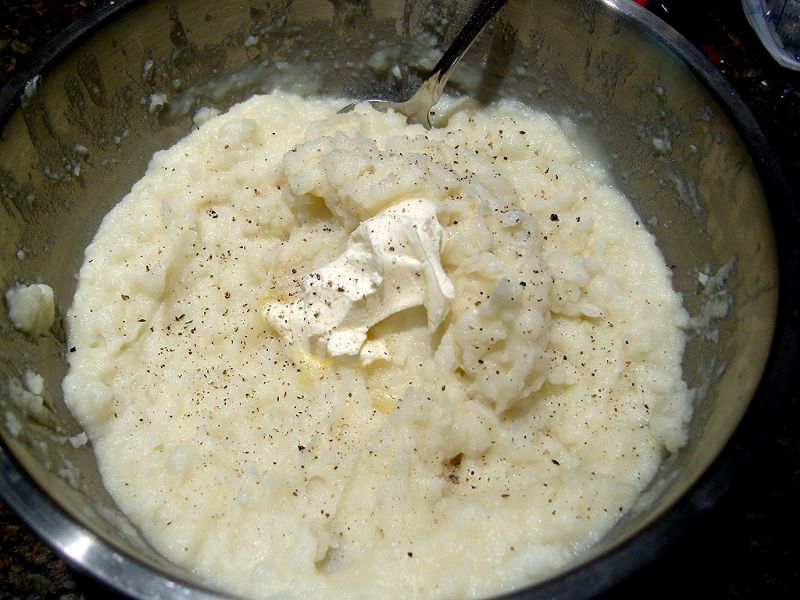 Add a little bit of butter, salt and pepper and serve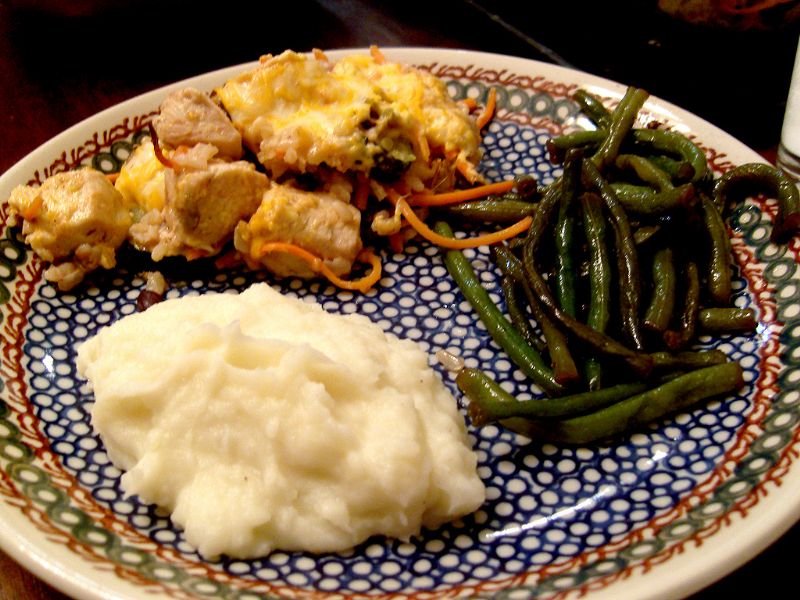 Mashed Potatoes