Ingredients
8 Pork Chops
2 teaspoons garlic powder
1 teaspoon seasoning salt
3 eggs, beaten
1/2 cup all-purpose flour
2 cups of Italian style seasoned bread crumbs
4 tablespoons olive oil
1 10.75 oz can condensed cream of mushroom soup
1/3 cup milk
1/2 cup white wine
Cooking Directions
Heat oven to 350 degrees
Rinse pork chops and pat dry. Place in large ziplock bag and add garlic powder, season salt and flour and coat the chops. Dredge the pork chops in egg and coat with bread crumbs.
Heat the oil in a skillet over high heat. Fry the pork chops for 3-5 minutes - or until the breading is browned. Transfer pork chops to a baking dish and cover with foil.
Bake for 1 hour. While baking (near the end of the hour), combine the soup, milk and white wine in a bowl. After that 1 hour, cover the chops with the soup mixture. Replace the foil and bake for another 30 minutes. Lest rest on a serving dish, domed with foil, for 10 minutes.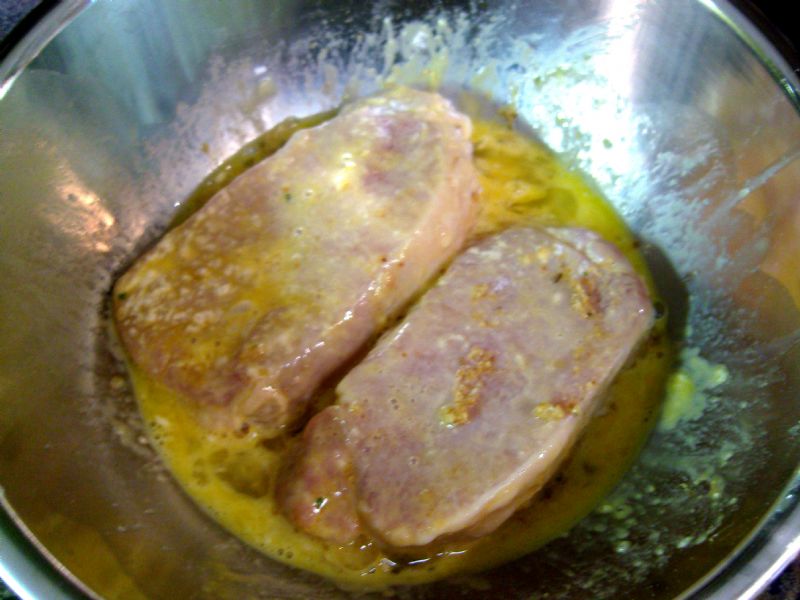 Dredge in flour mixture (not shown), then coat with egg.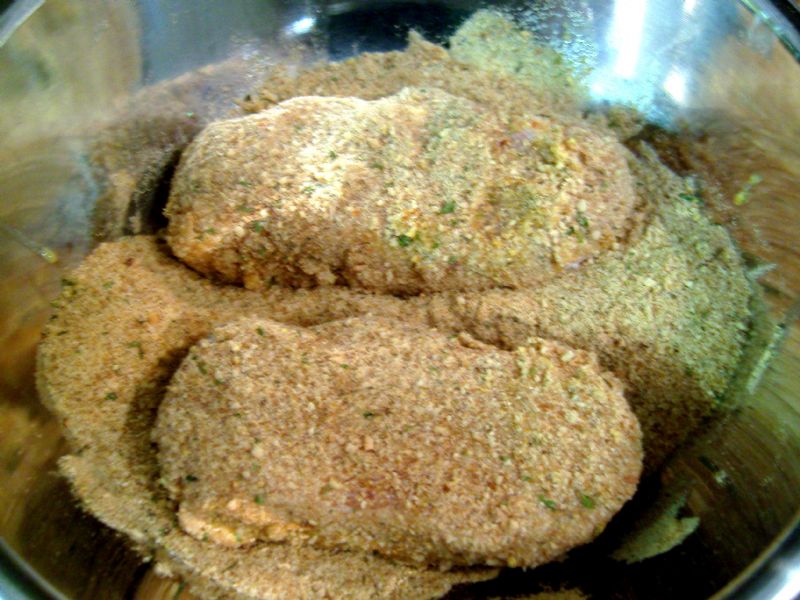 Bread the chops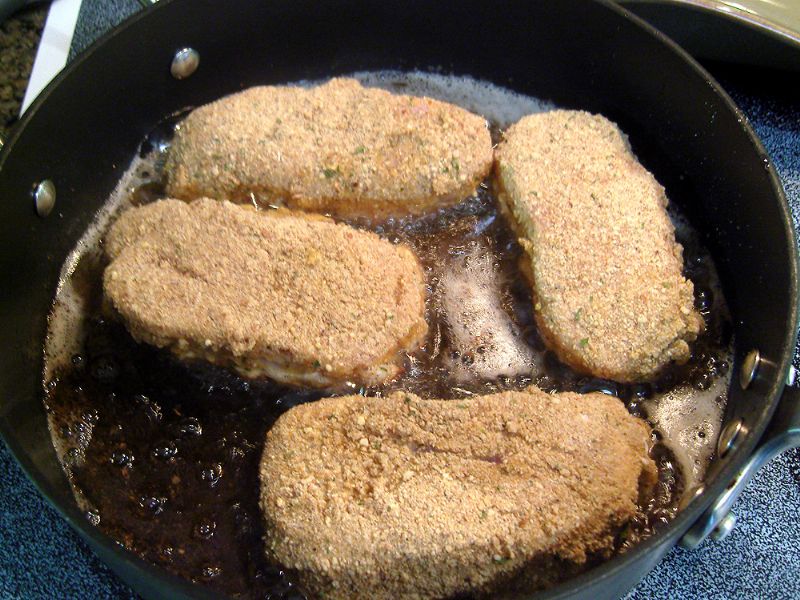 Cook in hot oil to brown the breading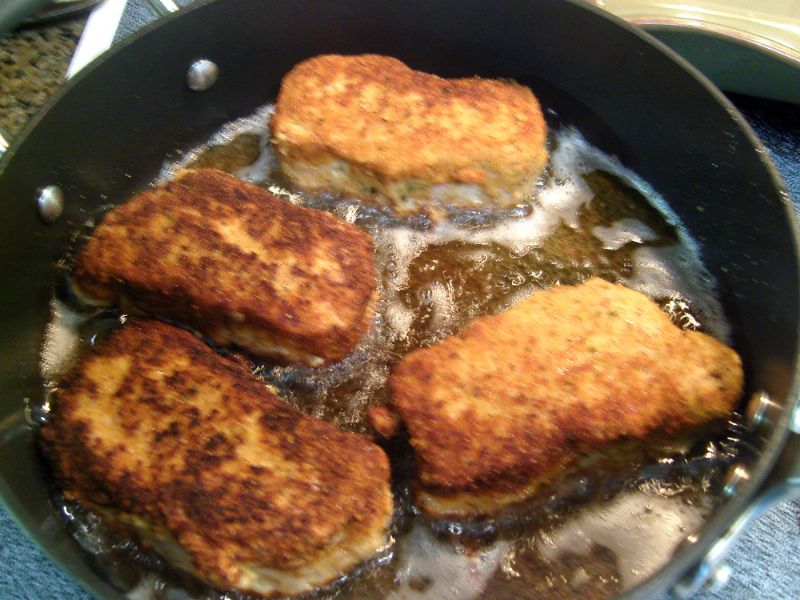 Flip over and do other side (not a great picture, but you can see how golden brown they should be)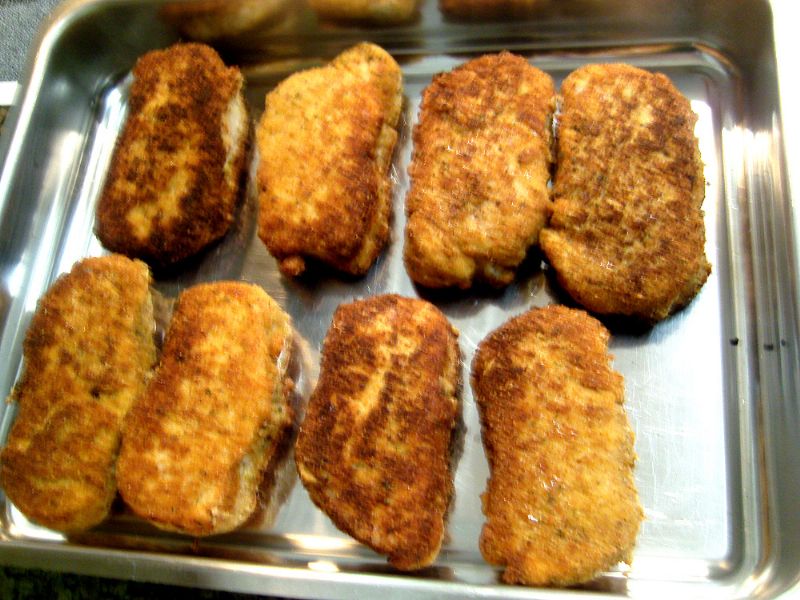 Place in baking dish (does not have to be greased).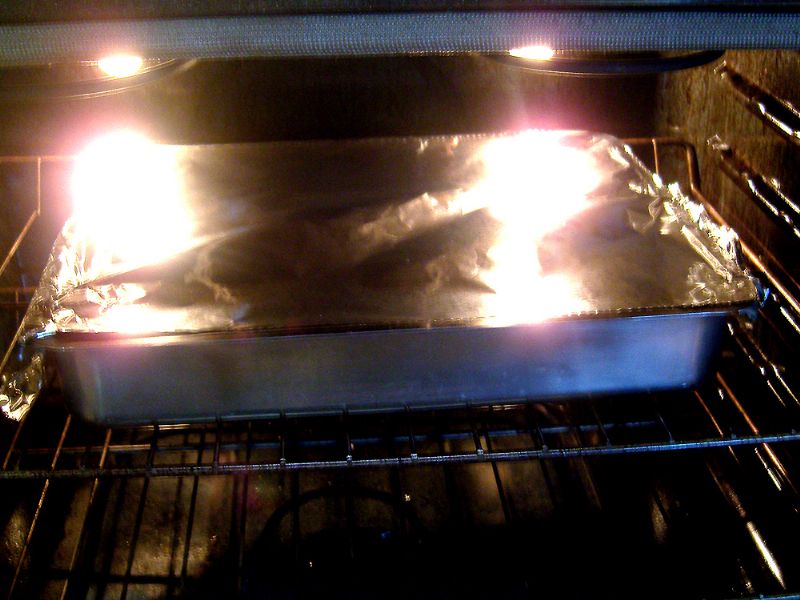 Bake at 350 degrees for 1 hour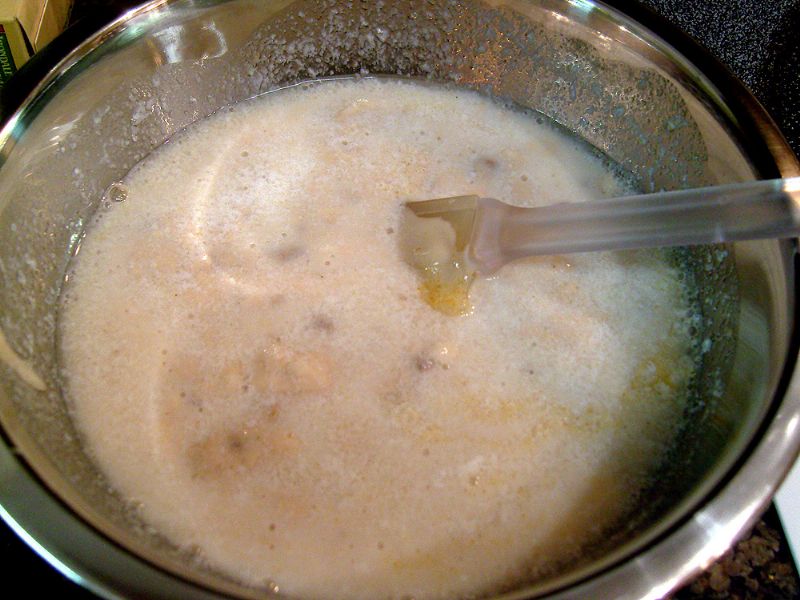 Mix the soup, milk and wine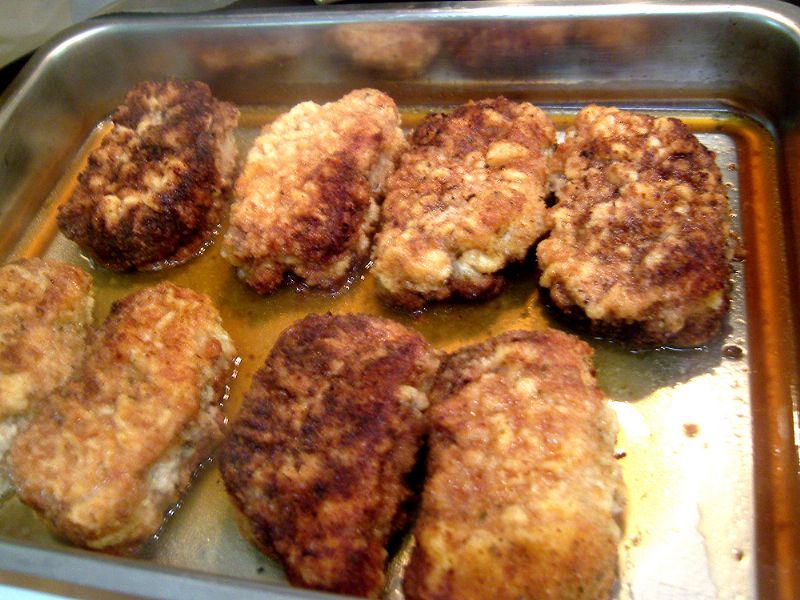 After 1 hour, remove the chops from the oven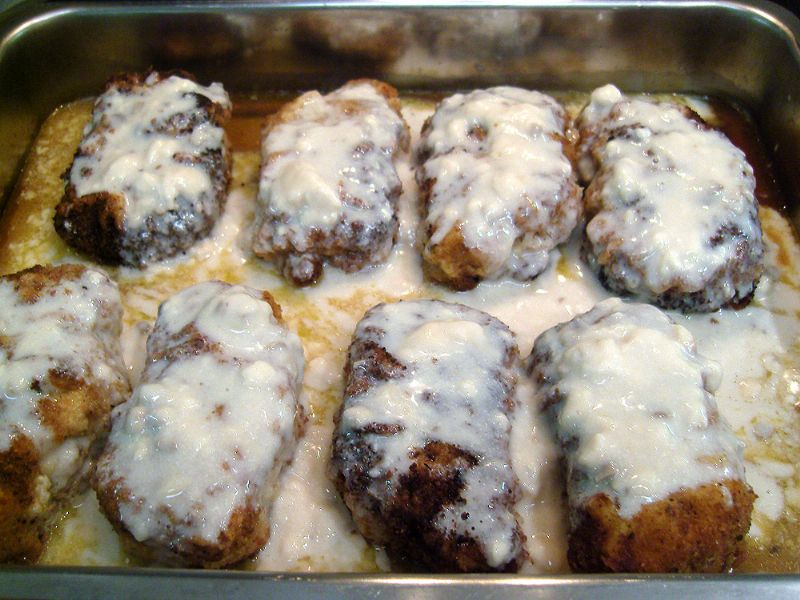 Cover with soup mixture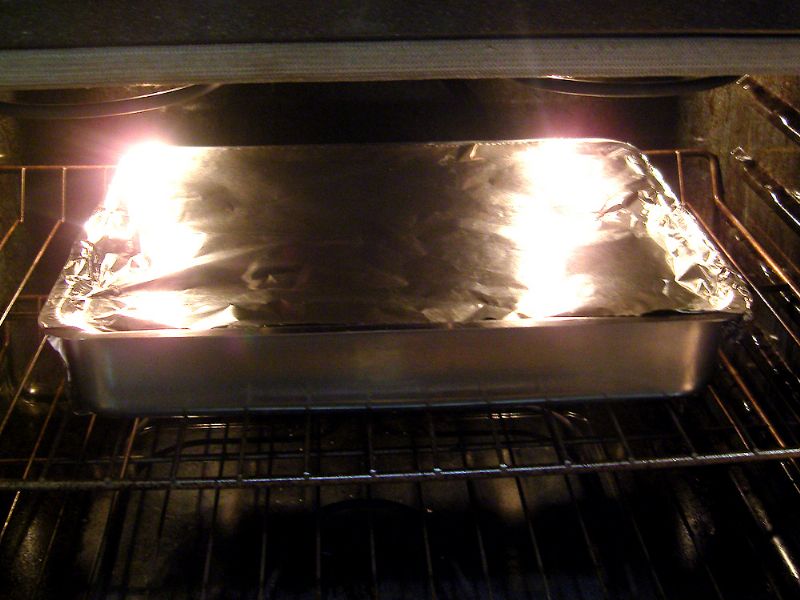 Cover and return to the oven for another 30 minutes (with thicker cuts this might have to be longer)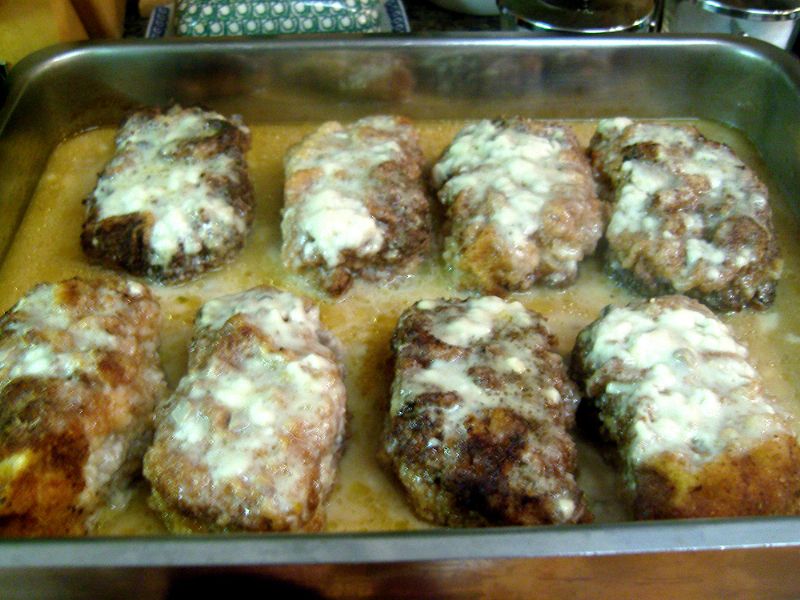 Out of the oven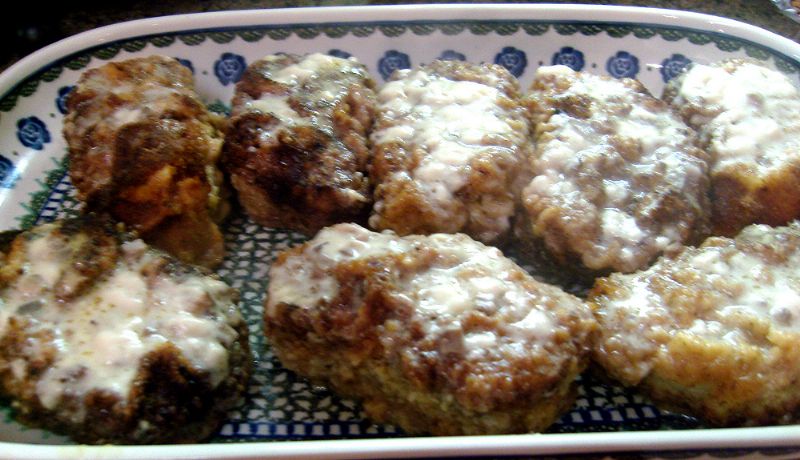 Place on serving dish and let rest (save the gravy - great on rice)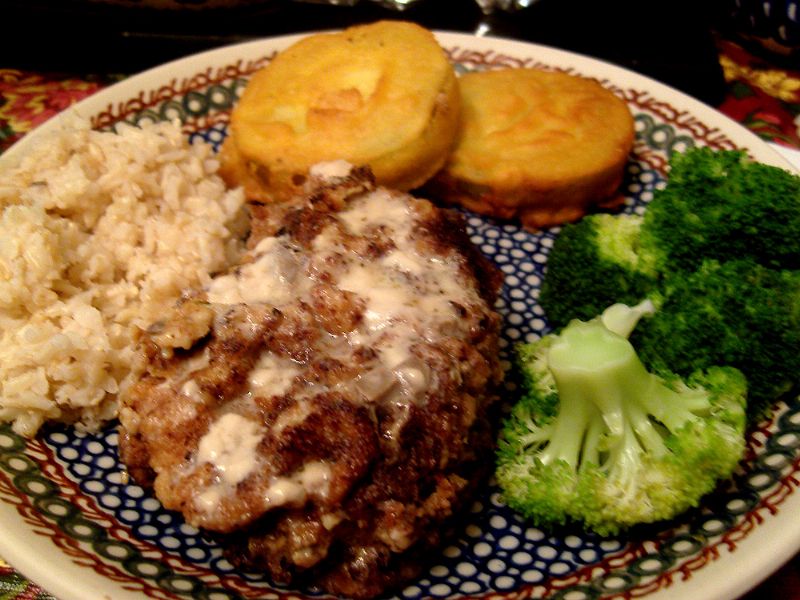 Serve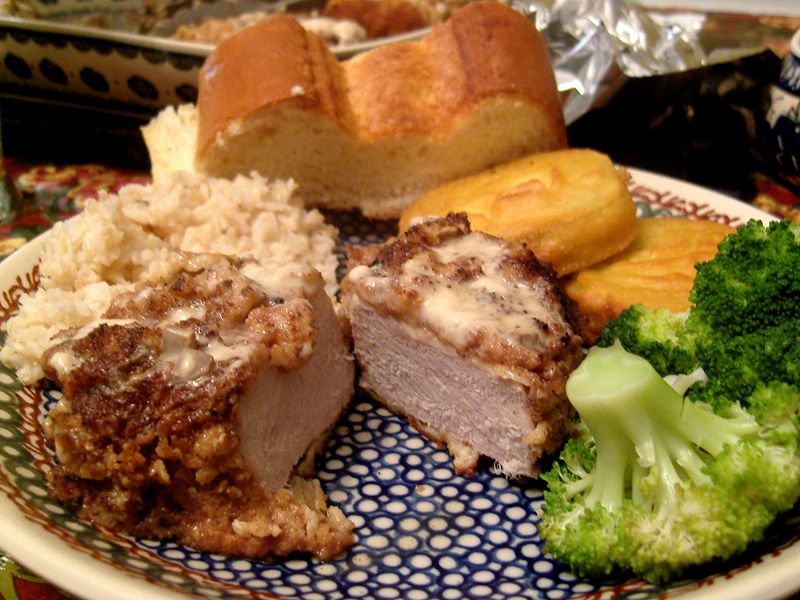 Baked Pork Chops