I never ate Brussels Sprouts growing up - not that I didn't like them, I just never had them. The first time I cooked these, I was in the middle of a streak of bad meals -- I was trying a bunch of new things and didn't have any real winners (but I had a lot of real losers, for sure). So when I opened up my fridge and saw the Brussels Sprouts sitting in the bottom of the crisper (purchased 10 days before and starting to brown on the edges), I was really not very optimistic that I would break the streak. But, going back to the basics - butter, salt, cream, lemon - I felt that this would be a winner. Frankly, this one was knocked well out of the park and I expect to be a staple of meals of mine in the future. The braising in the cream creates a melt in your mouth vegetable that quickly became the star of the meal (which was hard the first time because I put it on the plate with my always perfect schnitzel).
Ingredients
1/4 cup of butter
25 Brussels Sprouts (give or take) -- quartered and trimmed
1/4 teaspoon salt (give or take)
1 cup heavy cream
2-3 tablespoons fresh lemon juice
Cooking Directions
Cut off the stems of the Brussels sprouts and soak in cool water. Dry. Remove damaged outer leaves. Quarter.
Melt butter in a skillet over medium-high heat. Add the Brussels sprouts and the salt. Stir for about 5 minutes -- the sprouts should brown at the edges.
Add the cream and bring to a simmer. Reduce the heat to low and cover. Periodically stir while simmering for 35 minutes. Sprouts will become very tender and the cream will become beige. Stir in 2 tablespoons of lemon juice. Bring back to a boil uncovered, stiring occasionally. Once bubbling, cook for 1 minute. Remove from heat for 3 minutes, stir after 2 minutes. The cream should thicken. Add additional salt and lemon juice if desired.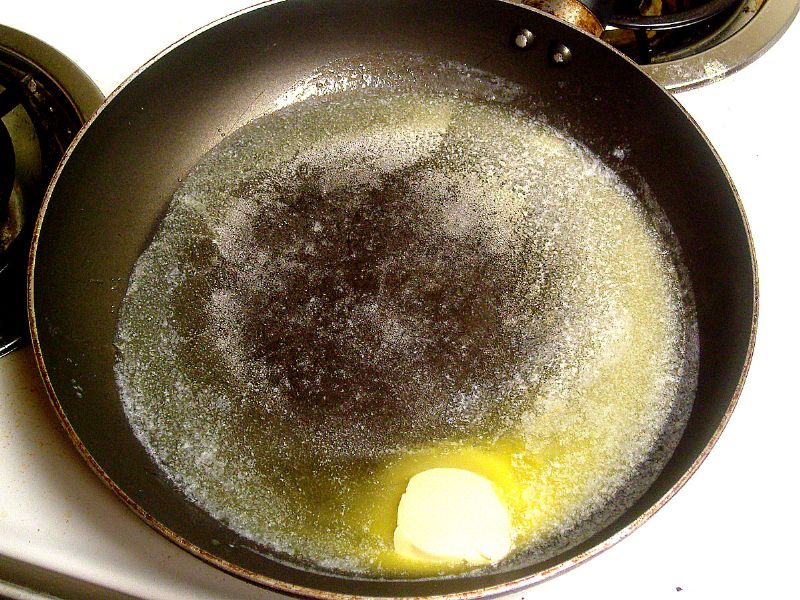 Melt the butter over medium-high heat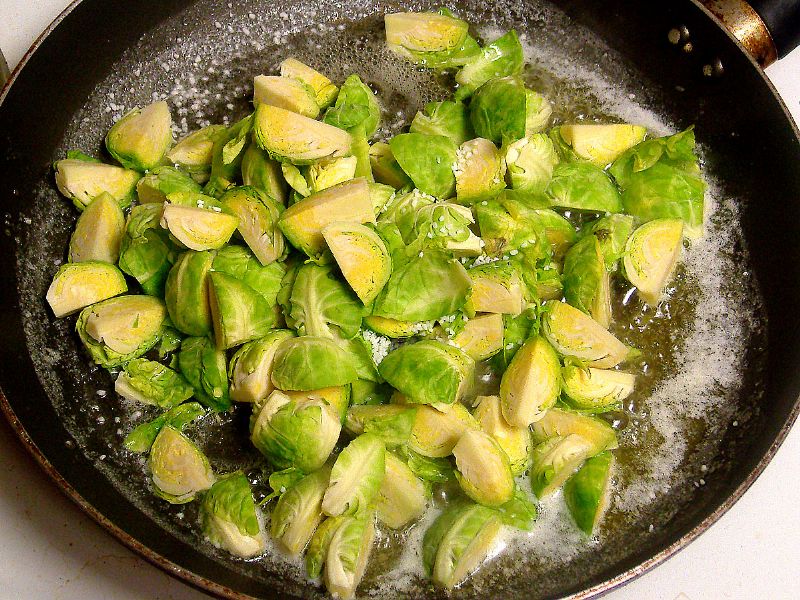 Cleaned, trimmed, quartered - place sprouts and salt in pan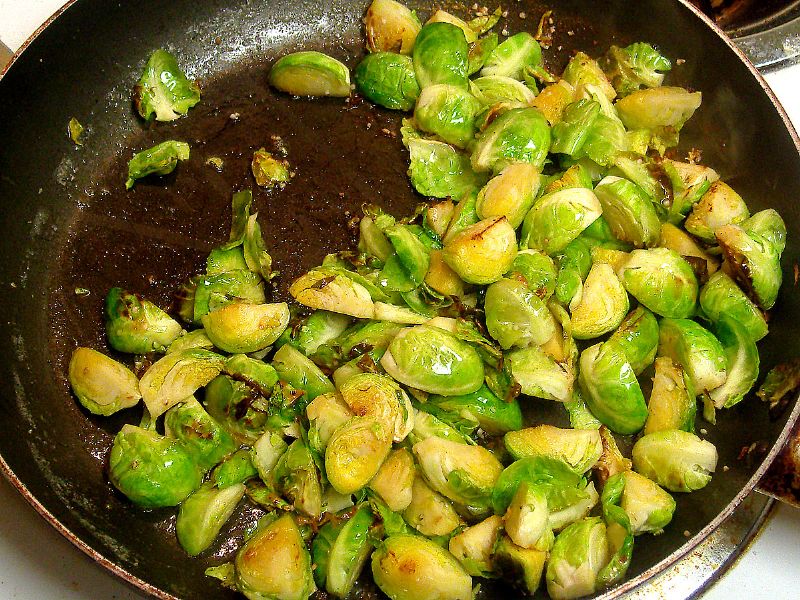 After about 5 minutes, they will brown a bit.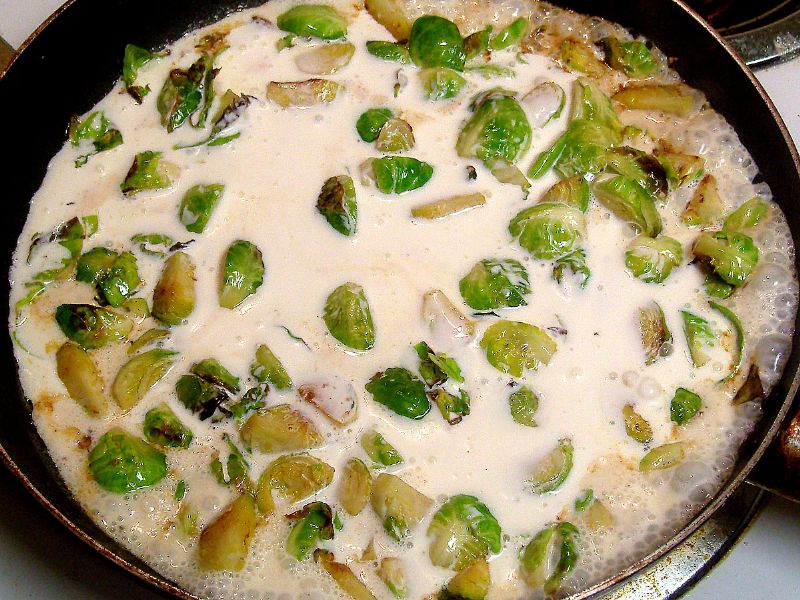 Add cream bring to a simmer and cover for 35 minutes (stirring periodically)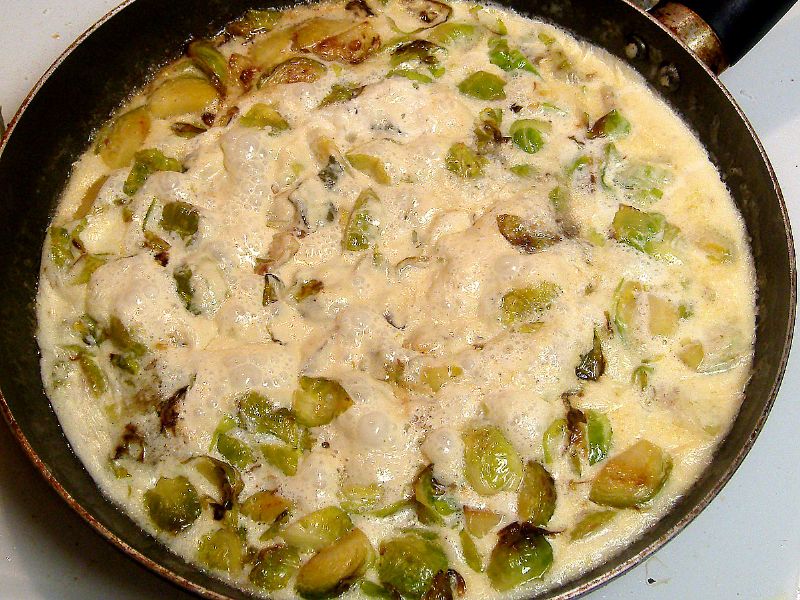 After 35 minutes, add lemon juice and bring to a boil.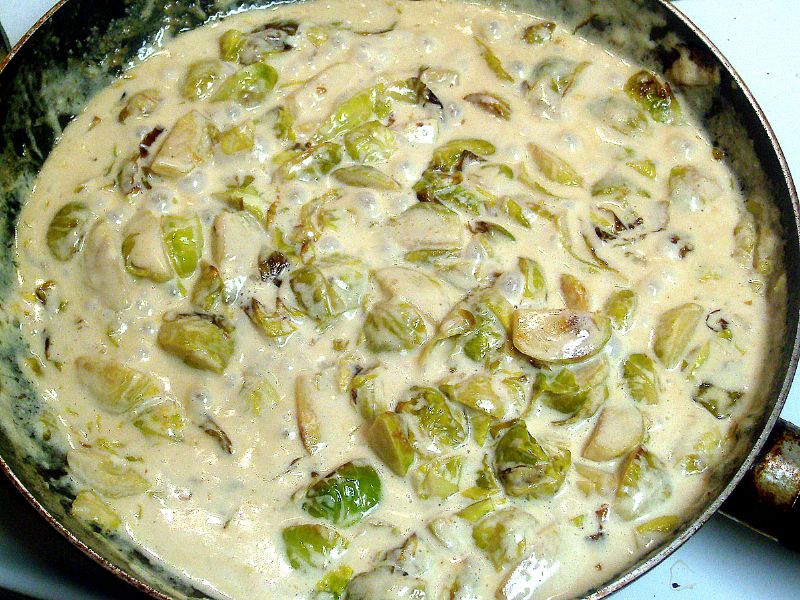 Remove from heat and the sauce will thicken.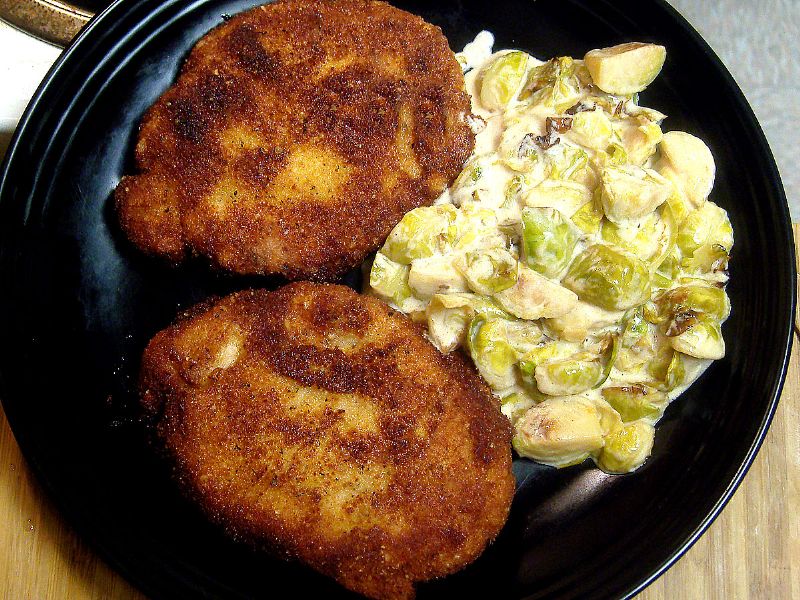 Serve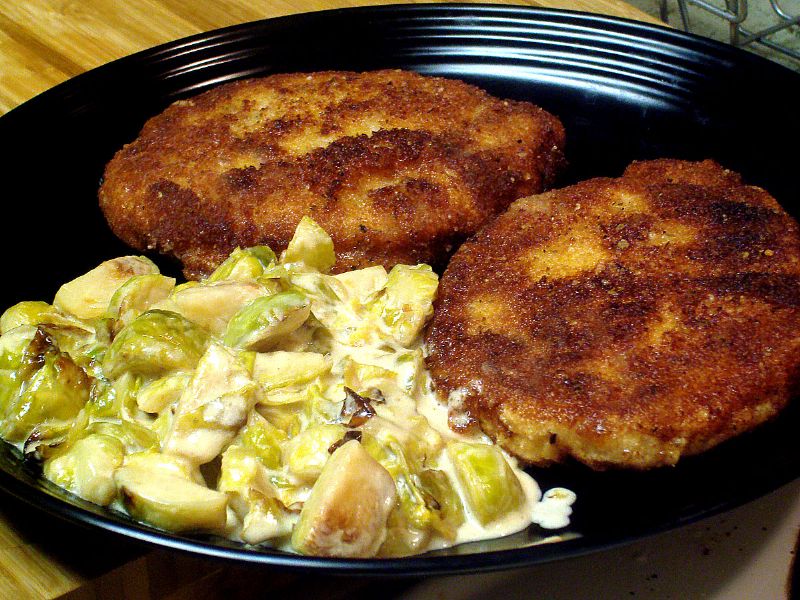 Creamy Brussels Sprouts