This is a very simple recipe that makes a great side dish. I really enjoy these flavors together and like getting other vegetables to the plate (other than just our traditional corn, broccoli and potatoes).
Ingredients
1 tablespoon vegetable oil
3 zucchini, sliced 1/4-inch thick
3 small yellow squash, sliced 1/4-inch thick
1 (14 ounce) can stewed tomatoes (I used the Italian seasoned one)
1 cup shredded cheese (Mexican 5 cheese or mild cheddar cheese)
Cooking Directions
Heat the vegetable oil in a saucepan over medium heat; Add the zucchini and squash slices and stewed tomatoes and stir gently. Cover and cook until the zucchini is tender (occasionally stirring), 15 to 20 minutes. Remove from heat, season with salt, and add the cheese; allow to sit until the cheese has melted.
Cooking Notes
You can also add minced garlic and diced onion - sweat for 5 minutes prior to adding zucchini.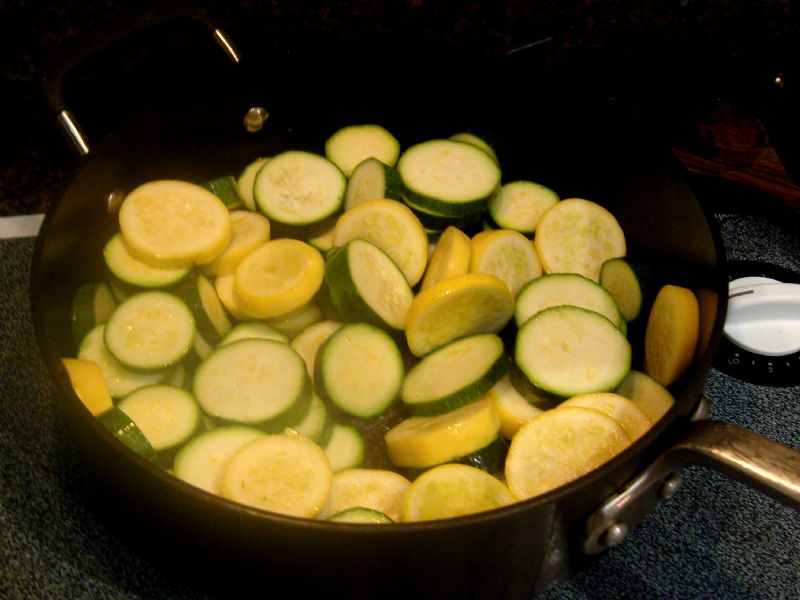 Heat oil. Add zucchini and squash.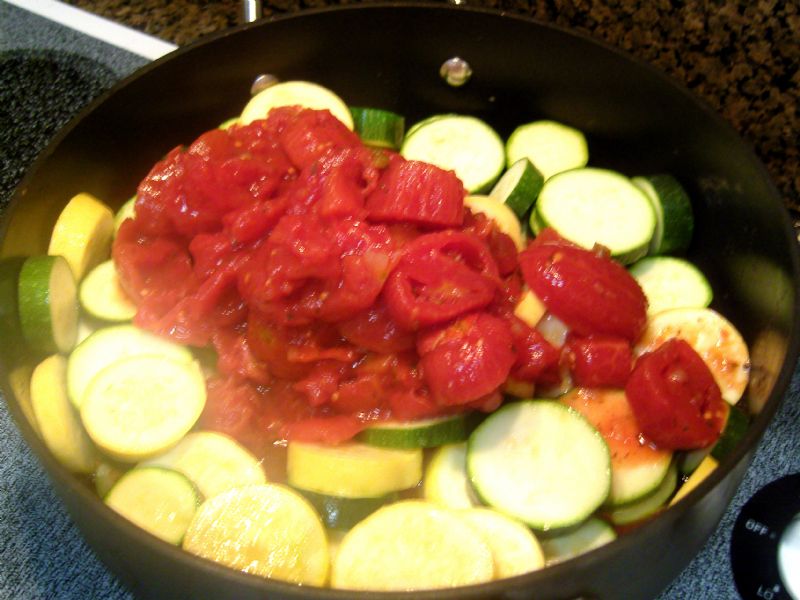 Add stewed tomatoes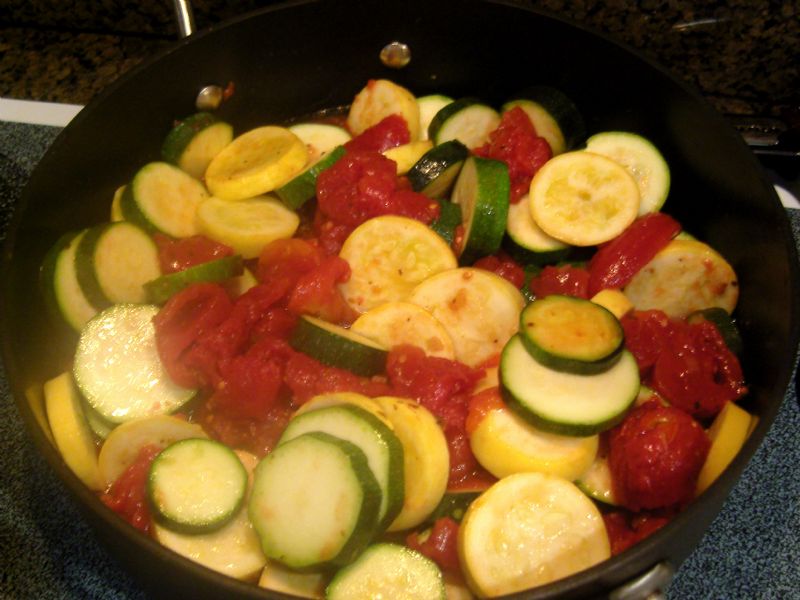 Stir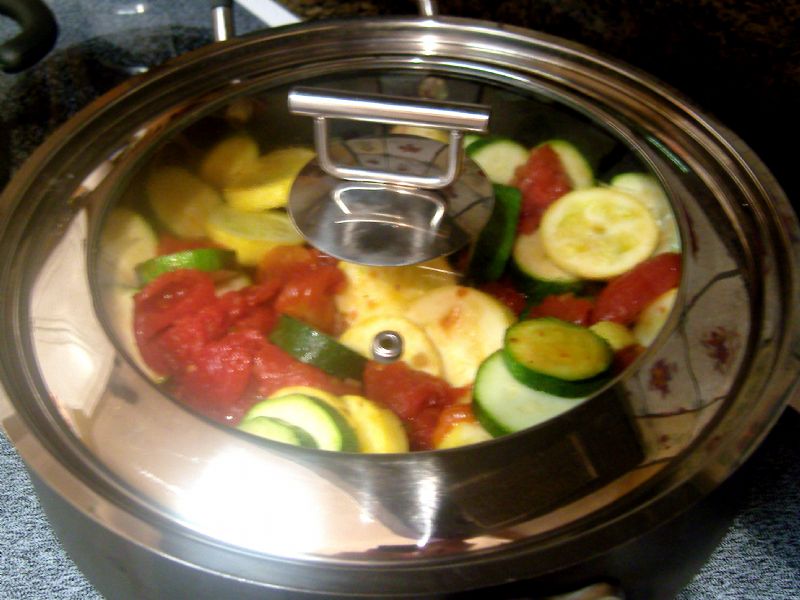 Cover and cook for 15-20 minutes, stirring occasionally (gently)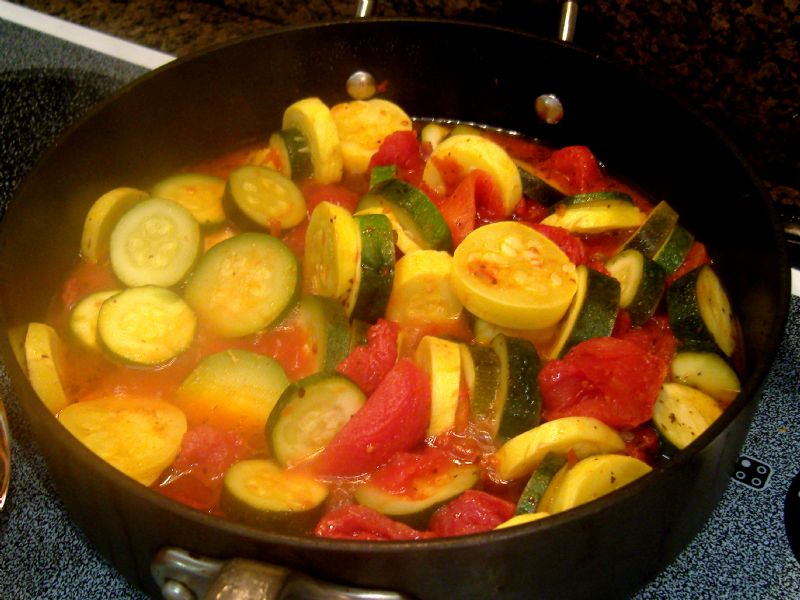 Done in the pot (you can see a lot of liquid - use slotted spoon to transfer to serving dish).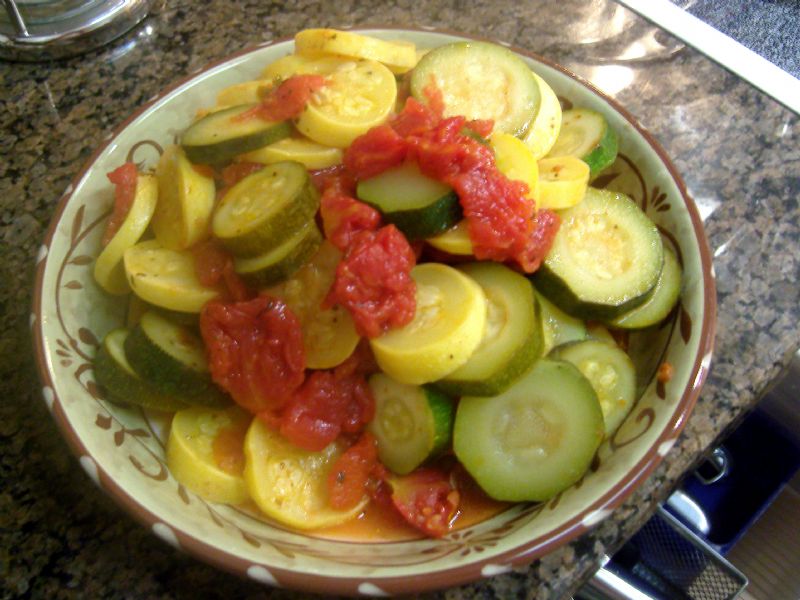 Place in serving dish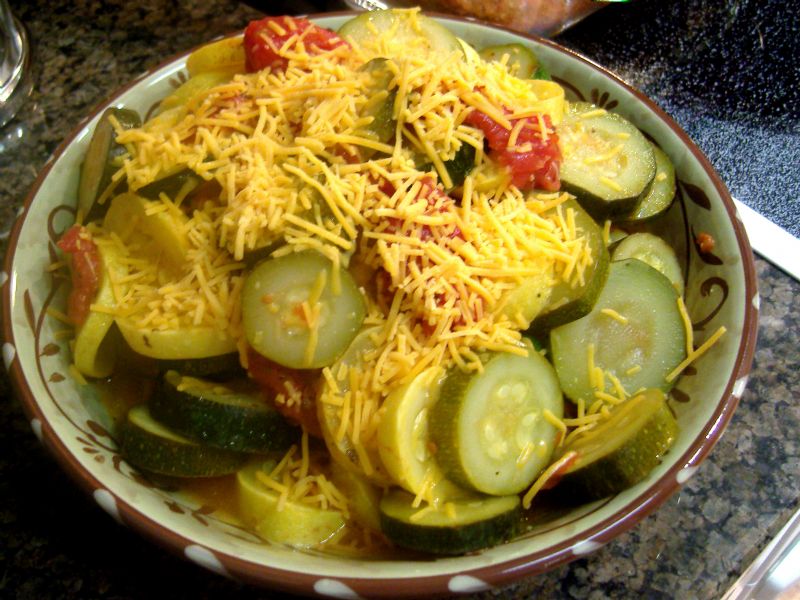 Add cheese to top (cheddar in this case - Mexican is probably better).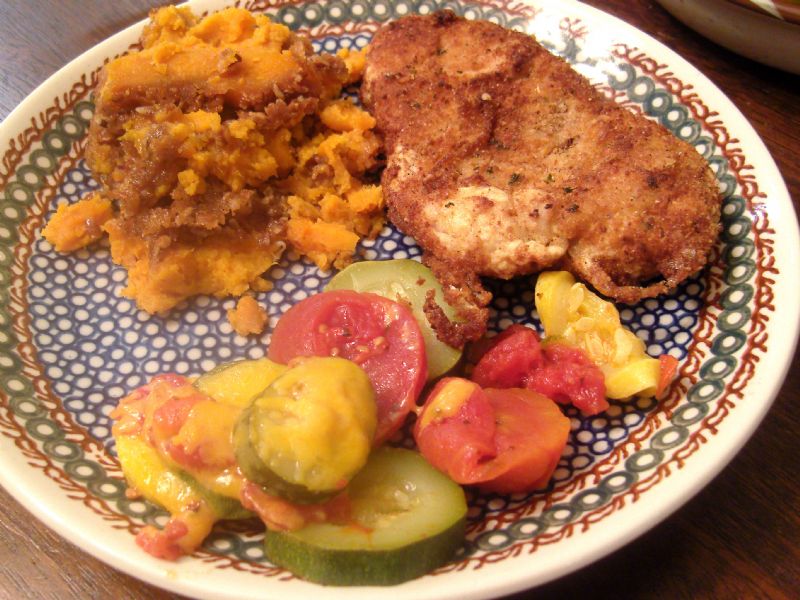 Serve (you can see how the cheese has nicely melted)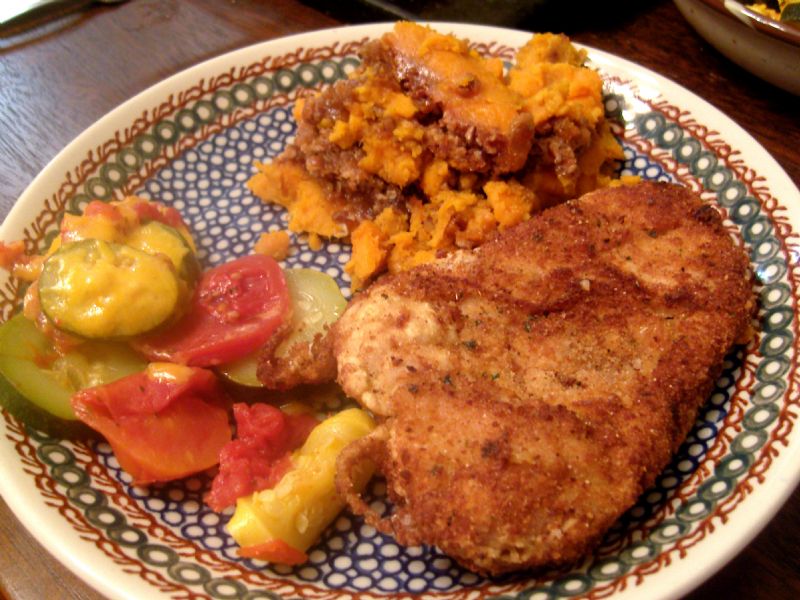 Stewed Zucchini and Squash