I love these cookies - they are very fudge-like, delicious, and full of gooey chocolate in the middle. Easy to make, very creamy.
Ingredients
1 cup butter
1/2 cup white sugar
1 and 1/2 cup brown sugar
2 eggs and 1 egg yolk
1 teaspoon of vanilla extract
2 cups of flour
1 teaspoon baking soda
1/2 teaspoon cream of tartar
3/4 cup of baking cocoa
1/2 teaspoon salt
2 cups semi-sweet chocolate chips
Cooking Directions
Heat oven to 350 degrees.
In a mixing bowl, cream together the softened butter, white and brown sugar (sifted if you desire). Add eggs, one at a time, beating mixture after each. Mix in the vanilla extract.
Sift flour, cocoa, salt, cream of tartar and baking soda into a bowl.
Combine the flour mixture with the butter/sugar mixture (about 1/3rd at a time).
Fold in the chocolate chips.
Optional: Place in fridge for about an hour (to make the rolling easier).
Use a melon baller (or tablespoon or cookie scoop) to get similar size drops. Place on ungreased cookie sheet (covered with parchment paper if you have it). Cook for 12-13 minutes. Cool on cookie rack. Serve with lots of milk.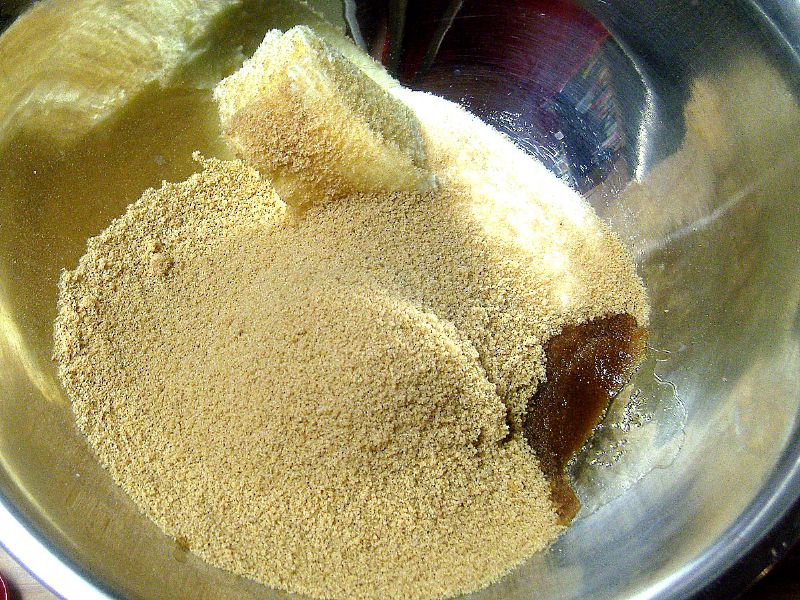 Combine "wet" ingredients (butter, sugars and vanilla extract)

If you want a softer, chewier cookie (and more dishes), you can melt the butter on the stove in a saucepan. Also, if you use dark brown sugar, the cookie will be chewier (the molasses in the dark brown sugar is what does that).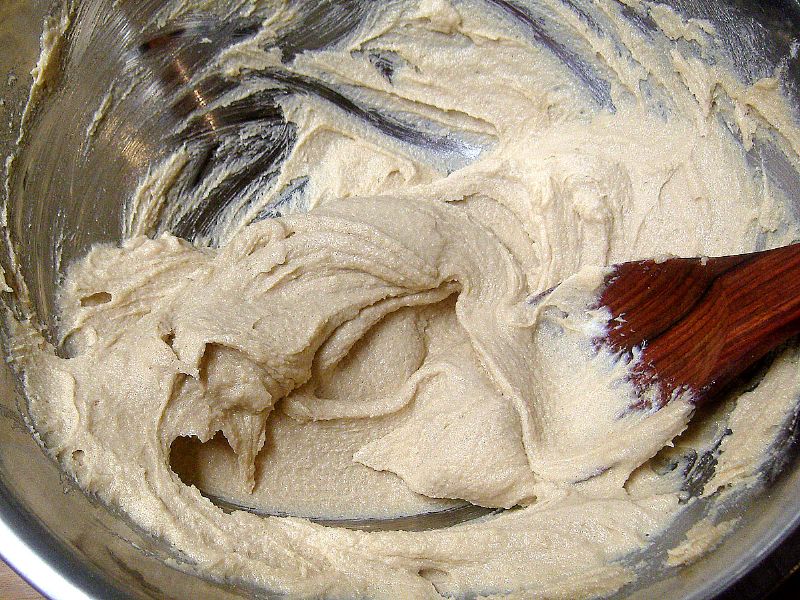 Cream together the sugars with the butter.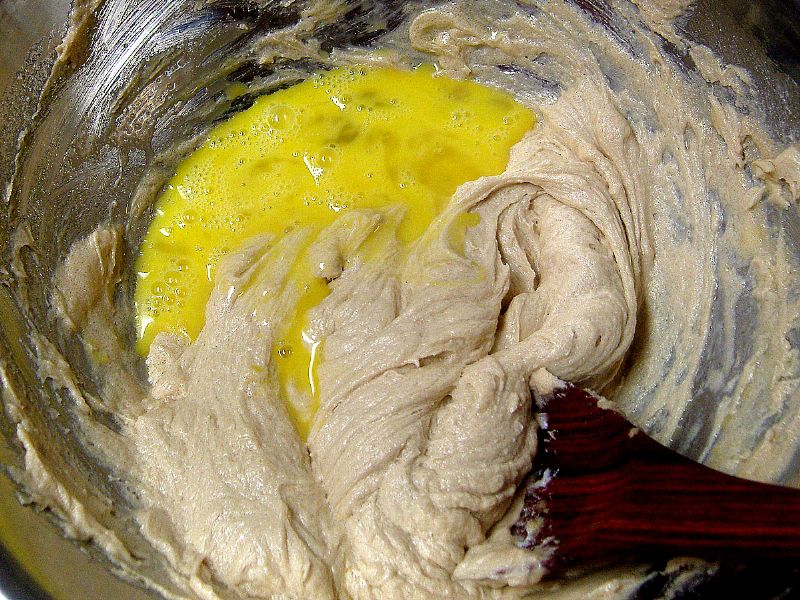 Fold in the eggs one at a time (this is the second one)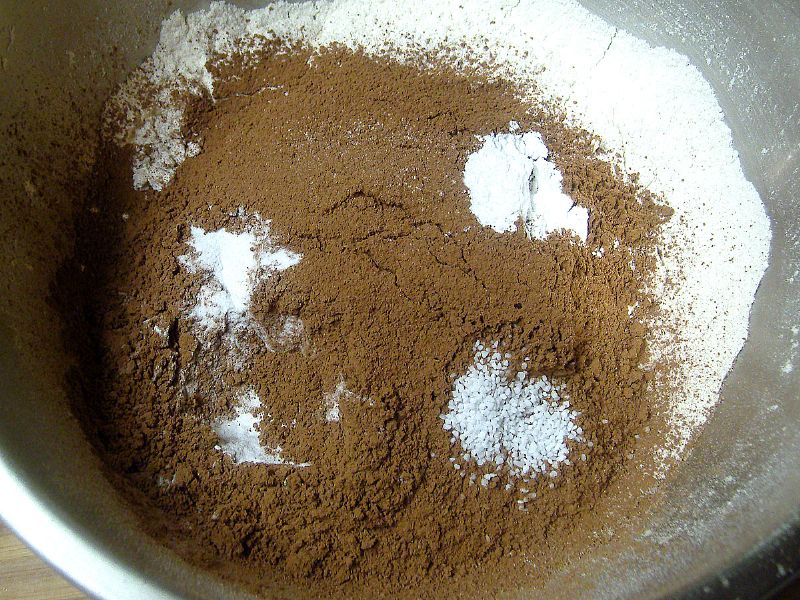 Combine dry ingredients (flour, salt, baking powder, cream of tartar)

I used a larger grain kosher salt here but it didn't blend into the mixture -- in fact, you can see white spots on the picture below and the cookies had an interesting salt flavor to them (I wish I had done it on purpose - and probably wouldn't have even noticed had it not been for the white specks in the brown cookies).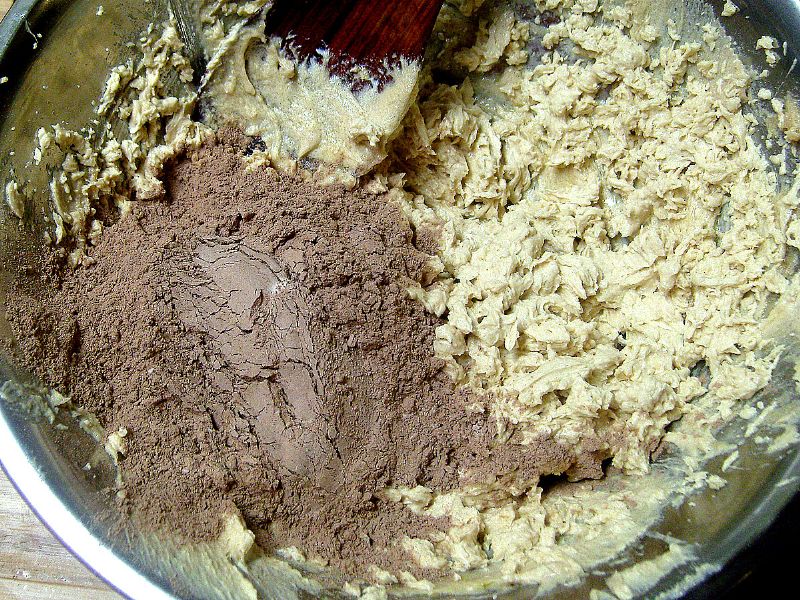 Add in the dry ingredients - you can use a hand mixer on the wet ingredients.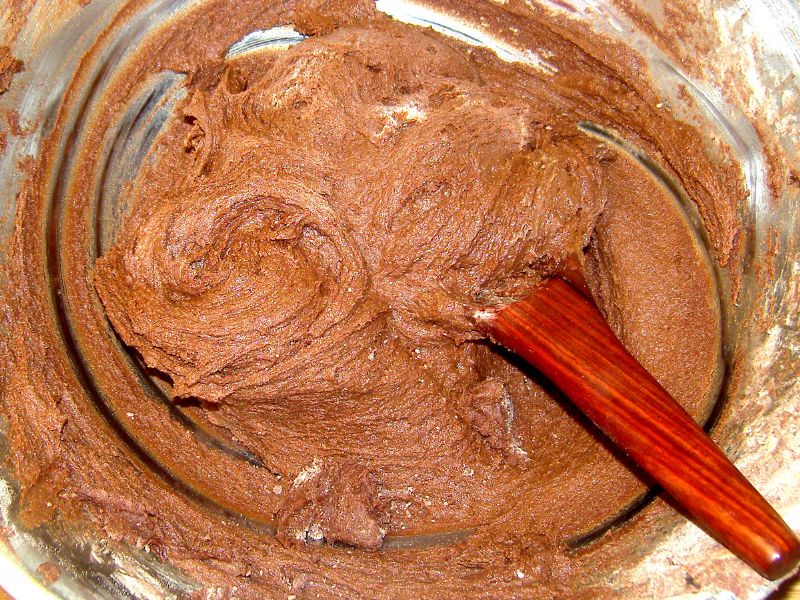 Continue to mix.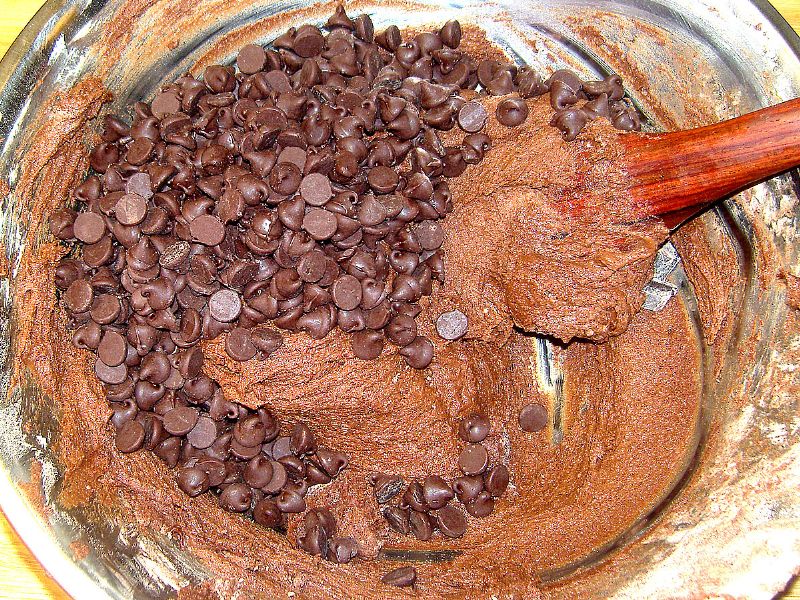 Add chocolate chips (sometimes I mix in some chocolate chunks with the chips).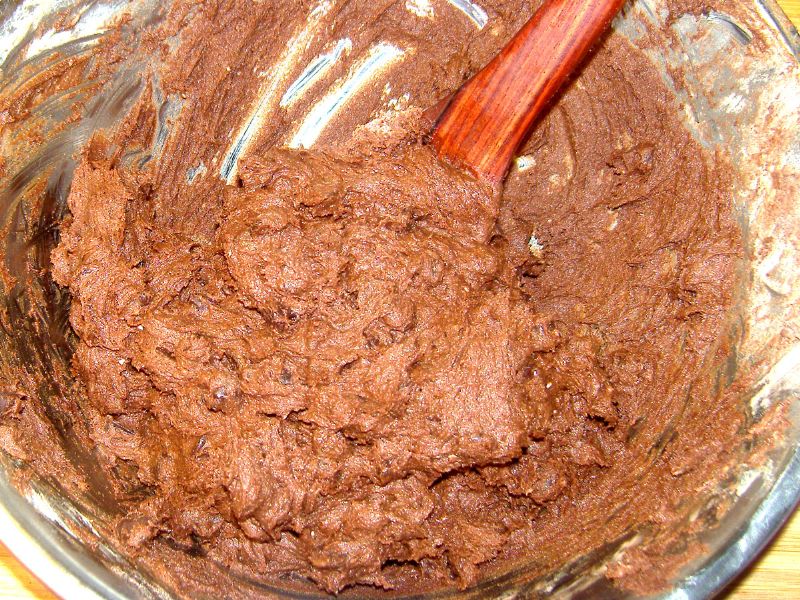 Fold chips in and then refrigerate. I normally spin the spoon to mix the chips in.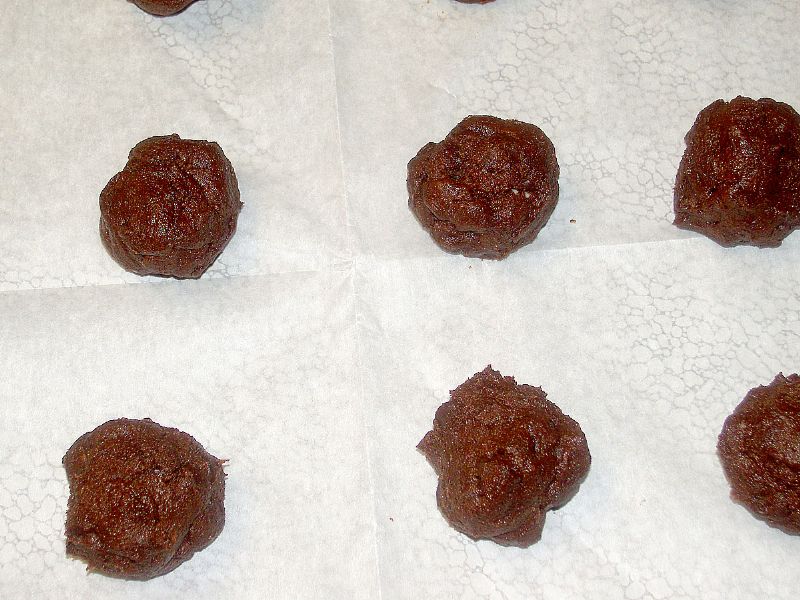 Roll into balls (about the size of walnuts - or use a tablespoon to get similar sizes)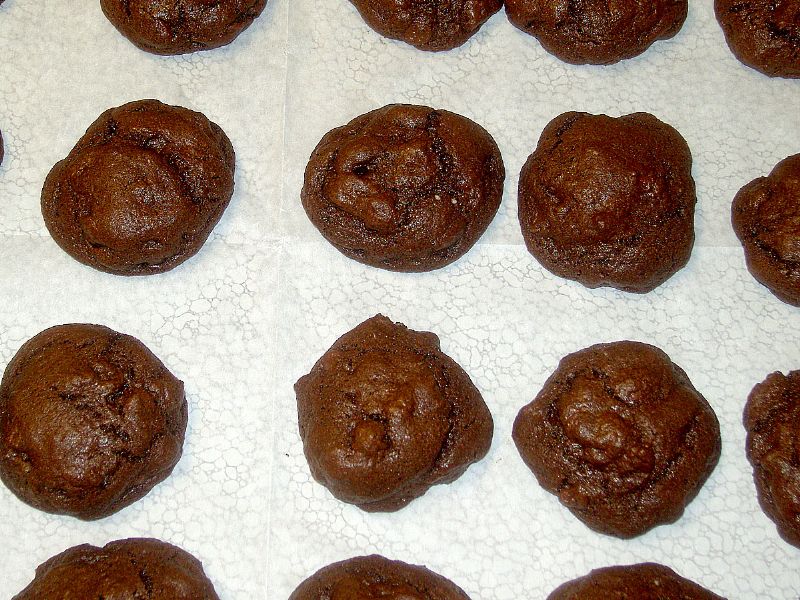 Bake for 12 - 13 minutes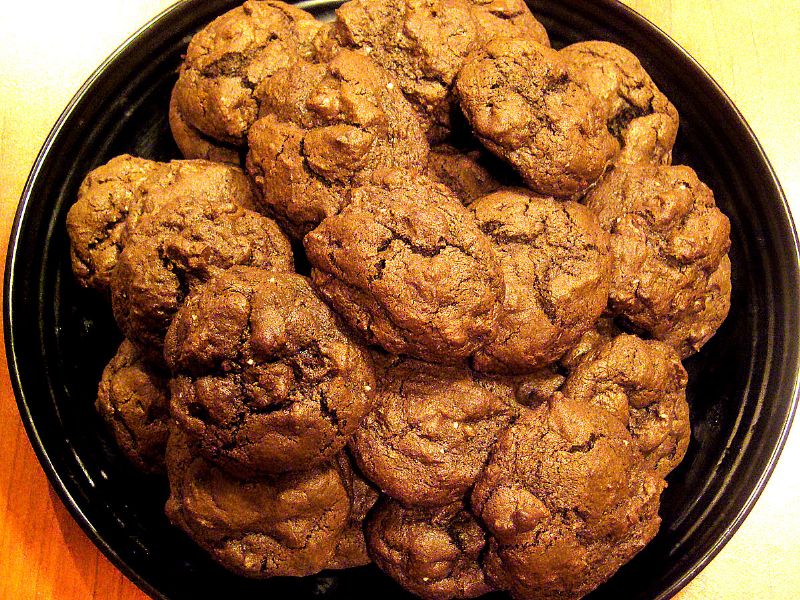 Serve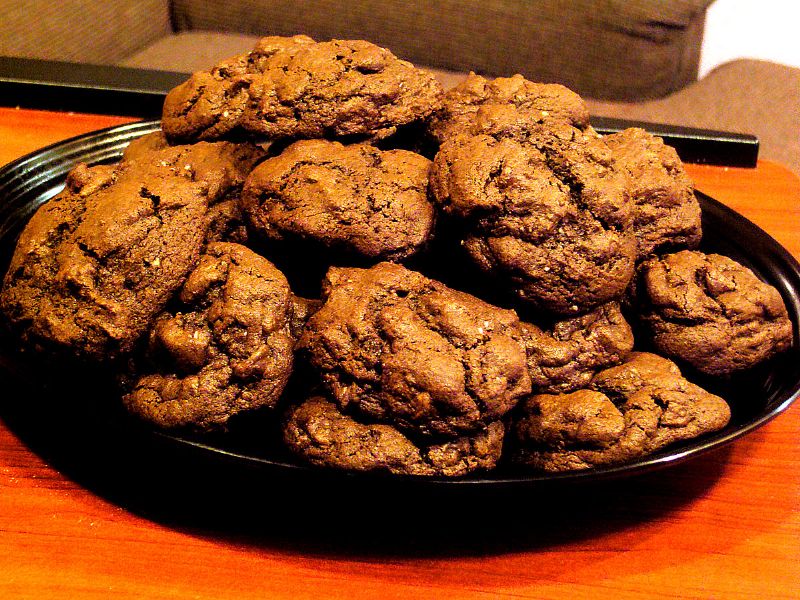 Double Chocolate Chip Cookies